Are You Prepared for a Prosperous 2022?
(This page may contain affiliate links and we may earn fees from qualifying purchases at no additional cost to you. See our Disclosure for more info.)
The holidays are a wonderful time of year. It's also an ideal time for reviewing the past year and making plans for the next.
Don't forget about the crucial step of setting yourself up for success; establishing a financial plan for 2022.
A financial plan can provide a road map for the upcoming year and help you stay on track. Somewhere between the eggnog and the bubbly, carve out some time to establish your financial goals and strategy for 2022.
To make your money goals a reality, an actionable plan is ideal. After all, planning without action won't yield results.
7 Pro-Tips to Start the New Year Off Right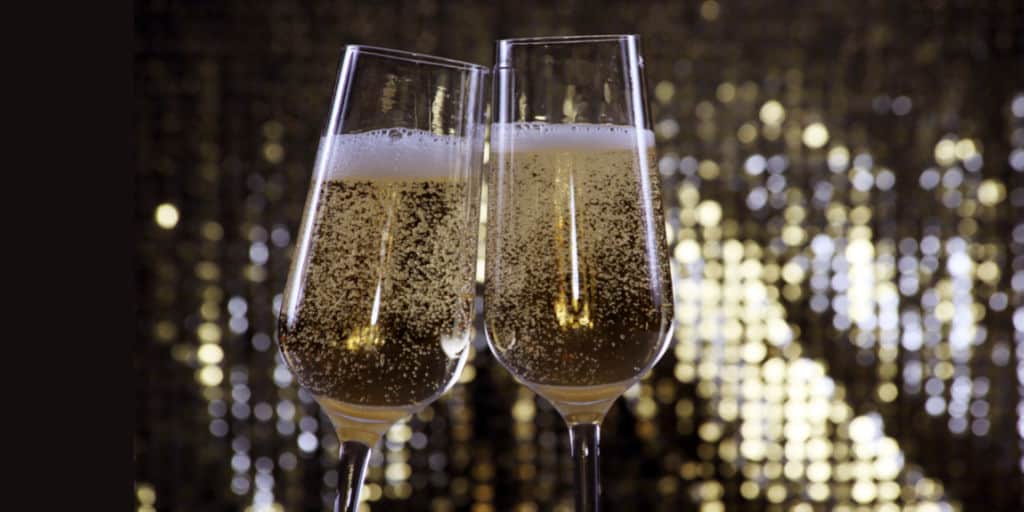 The list of items below includes not only the basic action items but also includes pro moves that may not have been included in last year's financial strategy.
Your next year's money planning should include the following:
1. Checking the numbers
Between inflation and supply chain problems, it seems like the cost of everything from food to clothes has increased in the past year or two.
Check the numbers; review the money coming in and going out for the past month or two.
Are you covering all of your expenses? Are you running at a surplus?
Evaluate your budget to see where you can add more to your savings or if you need to cut back on your spending.
WwM Pro Tip: Don't overlook the power of a budget. If you're not actively budgeting because you dislike keeping track of all your receipts and manually making entries, try a different budgeting method or an automated tool.
Tiller Money and Personal Capital are favorites of WwM, but there are many other budgeting tools that track your spending and saving, help you manage your finances, and provide additional options and services you can benefit from.
2. Updating (or establishing) your estate plan
A lot can happen in a year. This is a great time to ensure your estate planning is up-to-date.
An estate plan should represent not only your goals and intentions for the future but also your wishes after you pass on. If you don't have an estate plan, now is the time to make one.
Having an estate plan (or a trust) established not only helps to protect your assets but also tells your beneficiaries specifically what your wishes are for your finances and your estate as a whole.
WwM Pro Tip: Everyone needs estate planning. Don't overlook this step just because you think you're too young, have a low net worth, or if you did some estate planning in the past.
Find answers to common estate plan questions here and grab a copy of our book Estate Planning 101 to help you put all the essential documents you need into place.
EP101 will also help you strategize your estate for today and tomorrow with regard to retirement, taxes, emergencies, end-of-life arrangements, the legacy you want to leave behind, and more.
3. Evaluating your investments
The New Year is a good time to review investments and determine if they're still appropriate. If you don't already have favorite metrics for evaluating investments, start by looking at yearly returns.
Compare the 1 year, 3 year, 5 year, and 10 year returns of your investment with a comparable index (think S&P 500 or DOW), for quick insight as to how the investment compares to the rest of the market.
Here are some additional questions to ask when evaluating your investments.
WwM Pro Tip: Even if you're paying a financial advisor to manage your investments, remember no one cares more about your money than you do. It's important for you to understand where you're investing your dollars and how your investments are performing.
If you're a DIY investor, it never hurts to have a fee-based financial professional evaluate your portfolio to ensure you're on the right track to meet your goals.
Amy likes to use Empower's free Investing tools to easily monitor and analyze her portfolio all year long.
4. Evaluating insurance policies
Insurance policies should be evaluated regularly. This includes:
If you don't have a life insurance policy, there's a chance that you might need one. (Hint: if you have dependents, the answer is usually yes!) If you took out your life policy before kids or owning a home, evaluate if you need to increase your coverage.
Likewise, if you no longer have a mortgage and no kids at home perhaps coverage can be reduced.
Evaluating your policies on a regular basis ensures that you have the appropriate amount, and type, of insurance.
Contact an insurance expert for a consultation, if you don't know where to start. They can tell you what your options are and how you might upgrade your current policy.
WwM Pro Tip: Before you decide to eliminate or lower insurance because you've either amassed enough funds to self-insure (self-protect) or because you're having a hard time justifying premiums or making payments read these pros and cons of self-protecting (or going uninsured).
5. Fixing money leaks
Money leaks happen when money isn't fully utilized. That HBO Max subscription that never gets watched or the box of new clothes that never get worn are both examples of financial leaks.
In cases like this, money isn't fully utilized and could be working for you elsewhere. Start by looking at bank and credit card statements for the past month.
Which items represent money that was spent on things that weren't used?
Do you really need that purchase? If not, cancel it immediately and go on to the next item.
Then reallocate those recaptured funds to pay down debt, put in a sinking fund, or boost contributions to retirement.
WwM Pro Tip: While plugging a few money leaks may not be as big a deal for those who are financially healthy, it can make a really big difference if you have debt such as high-interest credit card balances.
Putting an extra $20 or $30 (or more!) a month toward what you owe reduces your account balances faster, and you'll pay less interest over time too.
Consider values based spending and re-evaluating your current needs vs. wants if you're struggling with a decision to drop a certain expense. You may decide to make some changes permanent and others temporary until you're in a better financial position.
Bonus Tip: Regularly review bank and credit card statements to check for errors and spot any suspicious activity. Inquire about anything that doesn't look accurate or familiar. Also, set up email and/or text notifications to notify you of transactions to help prevent identity theft.
6. Developing revenue streams
Everyone has a skill. From baking cookies to coding websites, everyone has a skill that's valuable. And guess what, people are willing to pay for that skill.
If time and energy aren't an issue, it might be worth looking into developing an additional revenue stream. This can help you reach your financial goals quicker.
Some examples of revenue streams might be selling jewelry on Etsy or doing graphic design in your spare time. It's surprising how much revenue can be brought in just by having a side gig.
And don't forget, make sure it's something that you already love to do so that you're having fun, too.
WwM Pro Tip: Before spending to make money, be sure to try your new side venture out first.
When you establish you can make some extra income while enjoying all (or at least enough) of all that entails, then thoughtfully invest in yourself and your side hustle to improve your skills, time management, tools, etc. to increase your profits.
7. Determining how much emergency savings are needed, really.
Like many things in personal finance, there are two aspects of emergency savings to consider; math and emotions.
While it's helpful to know how much money experts recommend to have in emergency savings, it's another thing to know how much money you personally need on hand to feel secure.
As you're considering your financial situation, take a few minutes to reevaluate how much emergency money you specifically need to feel financially confident about 2022. Use that number as an emergency savings target.
For tips on hitting your goal, read Best Ways to Build an Emergency Fund and to make it a bit more fun check out these articles:
Financially Planning for a Prosperous New Year
Now's a great time to evaluate your financial situation and set yourself up for success in 2022.
Use the list of items above as a starting point as you focus on your finances and prep for a profitable year. Then take action and prosper.
Next: Build Your Financial House for a Secure Future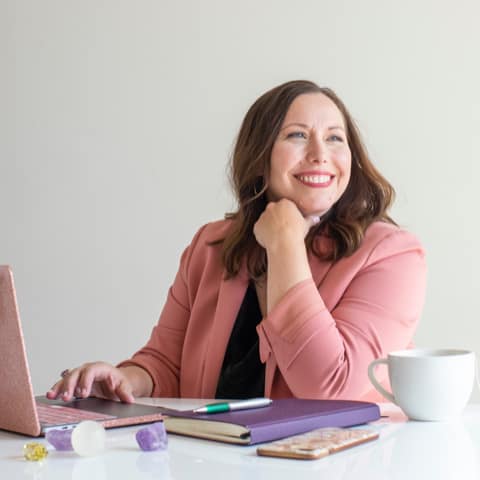 Article written by guest contributor Victoria Sexton, a financial coach, bestselling author, the founder of Align Wealth Coaching, and host of The Don't Play With Trash podcast. After spending years of working in finance and still not feeling confident about her money, she discovered her own secret sauce, combing a money mindset with a straightforward personal finance system. Now she teaches that same system to her clients. You can find out more about her by going to victoriasexton.com