What is Self-Insuring and Can It Save Me Money?
(Please note, this page may contain affiliate links and we may earn fees from qualifying purchases at no additional cost to you. These earnings help us offset the cost of running this site. Read our Disclosure and Disclaimer for further info.)
When you're working on getting your financial house in order, it can be overwhelming to consider all the different insurance products you can (and sometimes are required to) purchase.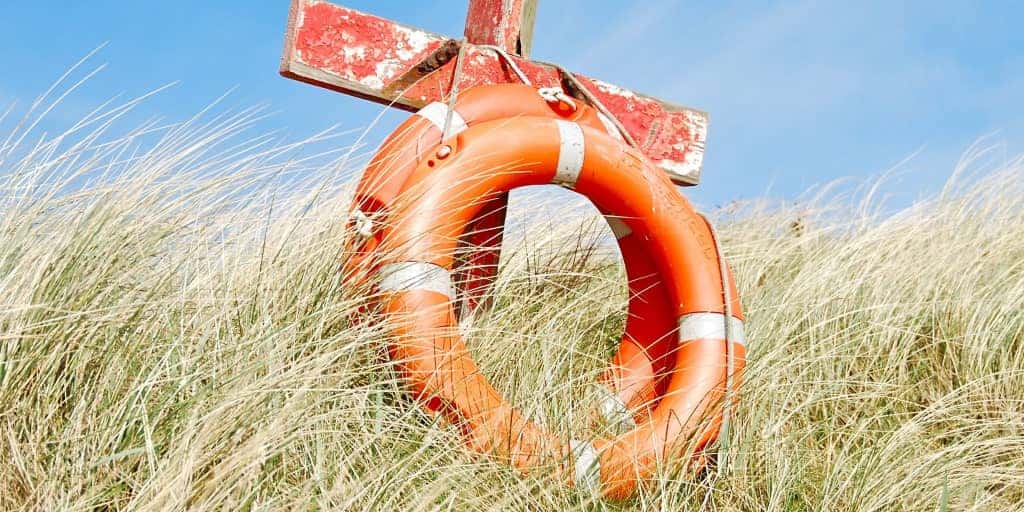 To protect your financial future there's insurance for your:
You can also buy flood insurance, extra liability insurance, and travel insurance. If you have a business, you probably want to insure it too.
When you purchase appliances, electronics, or a new car – you can be sure you'll be pitched extended warranties similar to insurance.
But each type of insurance product comes with a price tag.
While there's some peace of mind provided with being insured, you'll probably have to make decisions about which insurance products you can afford.
When you don't buy insurance, you're either self-insuring (self-protecting) or going uninsured.
Let's take a more in-depth look at self-insuring. You should understand the pros and cons of not purchasing (or limiting) the types of insurance you have.
While saving on insurance can be a smart way to save money, it's essential to understand the risks involved too.
What Does It Mean To Self-Insure or Self-Protect?
Being self-insured means having enough money in savings to pay for expenses that may occur if you suffer a loss, injury, or illness.
When self-insuring, you assume responsibility for any financial loss, rather than shifting risk to an insurance company.
Those who choose to self-protect weigh the cost of insurance coverage against the possibility of having to pay for things out-of-pocket when they go without certain coverage.
People who choose to self-insure usually save money by reducing or eliminating some insurance policies they've been carrying and by not purchasing additional insurance policies.
But, being self-insured doesn't mean you simply don't buy insurance.
If you don't have the savings to cover a loss you have no insurance for, you're uninsured.
Unless you can live with the consequences (financial or other) of unforeseen damage, you should consider paying for some level of protection.
It can be a risky move to go uninsured while you build up funds to "self-insure" too.
For situations that could spell financial disaster if something goes wrong, paying premiums for insurance can protect you as you continue to grow self-insurance funds.
Benefits of Self-Insuring/Self-Protecting
In addition to saving money on insurance premiums, there are other advantages to self-insuring for specific situations.
Skipping insurance coverage for your health, vehicle, home, income, or business can devastate you financially if something bad happens. But self-protecting for other (usually smaller) losses puts you in control of your money.
It reinforces good financial habits and allows the money you're saving to earn more money!
When it comes to self-insuring, it's a good idea to start small. If you have enough money saved, you:
Might skip extended warranties because you can pay to repair or replace a product
Might not need to insure your cell phone or an upcoming trip if you self-insure
May even pass on dental or vision insurance and pay for care out of pocket
When you decide to self-insure, it doesn't mean you won't change your mind.
You might insure something down the road if you think it's worth the cost of the premiums. But having the money saved to accept the risk allows you to make those choices.
Drawbacks of Self-Insuring
One of the most significant disadvantages to self-protecting is underestimating how much money you need to have saved to cover a loss.
This might not be a big issue for small "claims," but some losses you can't anticipate might be much more expensive than you think.
Your basement could flood, you could need a root canal (or two), and your cell phone could fall in the lake all within a short period.
When you have to pay for a series of losses without being able to replenish your savings, self-insuring can become quite stressful.
You might also lack the discipline you think you have.
If you use your self-insured funds for other purposes – even important ones – and then experience a loss, you could be forced to take on debt paying for the "claim" you'd typically make with insurance.
Other Ways To Save On Insurance
Only you can decide if you have enough money saved to self-protect for specific risks.
When you don't have enough savings, if the risk is too high, or insurance is mandatory, there are still plenty of ways you can save cash on insurance protection.
Here are a few examples:
Car insurance. Car insurance is not required in New Hampshire and Virginia. But most states require some level of bodily injury and property damage liability insurance.
Review the deductibles for your current policy and see if increasing them will save you money.
Take a class on defensive driving to reduce premium payments. You might also drop some insurance on older vehicles.
Just be sure you can self-insure for higher deductibles. You should also create sinking funds to pay for car repairs and eventual replacement.
Homeowners insurance. Increasing the deductible is one way to save on premiums to insure your home. But you also want to ensure you are getting all the discounts you deserve.
Ask your agent about loyalty discounts or reductions in premiums for home security systems.
Bundling your car and home insurance policies can save you hundreds of dollars each year too!
Health insurance. The skyrocketing costs of medical care have everyone looking for ways to save on premiums, co-pays, prescriptions, and more. Don't be complacent.
Make sure you consider all of your health insurance options. The plan with the lowest premiums might lack coverage you need making it more expensive in the long run.
Try negotiating the cost of services and ask for discounts if you pay in advance or pay in cash. An HDHP (high deductible health insurance plan) can save you money on premiums and give you more control of your medical spending.
But remember, you need plenty of money saved to self-insure for medical spending before coverage kicks in on this type of plan. A tax-advantaged Health Savings Account (HSA) is a great option to consider for putting away cash to pay for health expenses.
Final Thoughts on Self-Insuring
It's not surprising that you want to do everything you can to save money. When you add up all of the different insurance premiums you pay, it can take up plenty of your budget.
But proceed with caution when it comes to dropping an insurance policy, increasing your deductibles, or deciding not to insure what could be a costly loss.
It makes sense to skip some types of insurance if you're living paycheck to paycheck. But cutting back or going uninsured could have a negative financial impact on your life for decades.
When you talk to family or friends about insurance, be careful not to follow their advice blindly. The same goes for what an insurance agent tells you.
Gather information from a variety of trusted sources and apply what you've learned to your situation.
You understand your needs and those of your loved ones the best. Your level of risk tolerance and your bank and investment account balances matter too.
Since none of us can predict the future, choose insurance based on your financial situation.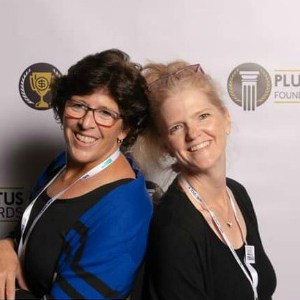 Written by Women Who Money Cofounders Vicki Cook and Amy Blacklock.
Vicki and Amy are authors of Estate Planning 101, From Avoiding Probate and Assessing Assets to Establishing Directives and Understanding Taxes, Your Essential Primer to Estate Planning, from Adams Media.