What Insurance Coverage is Needed for an Older Car?
(This page may contain affiliate links and we may earn fees from qualifying purchases at no additional cost to you. See our Disclosure for more info.)
If you drive an older vehicle, you've probably wondered what insurance you really need and how you can save money on it.
You don't want to spend more than you need to when insuring an older car. At the same time, you want to make sure you have the right coverage in case you're in an accident.
But car insurance can be expensive!
According to AAA's 2019 Your Driving Costs study, the average annual cost for full coverage insurance for a medium-size sedan was $1,251.
Car insurance is a major expense in most people's budgets. Every one of us would like to reduce the cost and still have protection.
What is the Right Coverage When Insuring an Older Car?
Owning an older car can save money on insurance, but there are a few things to consider before deciding the best level of coverage for your vehicle.
(Note: This discussion is not for "classic" older cars. You'll need to talk with your insurance agent about collector auto insurance.)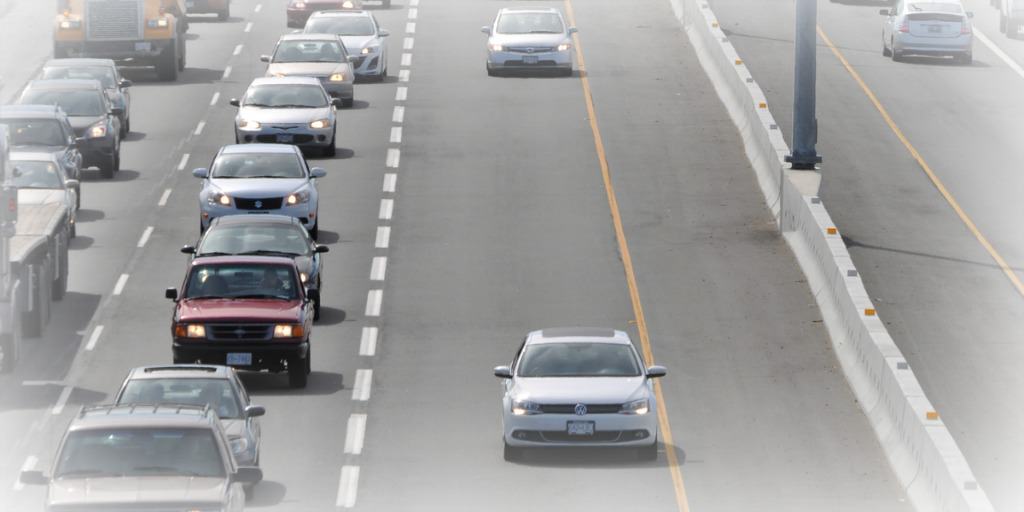 No matter how much your car is worth, there are legal requirements for car insurance in most states. At a minimum, you must meet the legal requirements for auto liability coverage in your state.
To see what your state requires, check the Insurance Information Institute (iii) list of automobile financial responsibility laws by state.
But it's also important to note that the minimum coverage levels required by your state might not be enough coverage for you. The damage caused by a car accident can end up costing more than the state-required coverage.
Even if your car isn't worth much money, if you're at fault in an accident, you're responsible for the damage and injuries to others involved.
Another thing to consider is the cost of repairing or replacing your damaged vehicle.
When carrying the minimum liability coverage, your insurance will not cover damage to your car, only the damage you caused to the other party.
You need to ask yourself if you can afford to repair or replace your car, or otherwise cover the expenses you incur in an accident.
If you're able to "self-insure" and have the savings buffer to cover these items, you need to decide if it's worth the extra cost of adding coverage to pay for damages.
When you lack a sinking fund to cover your repairs or loss, you'll want to seriously consider additional coverage.
How Much Insurance Coverage is Enough for an Older Vehicle?
When you don't have adequate auto insurance coverage, you put your personal finances at risk.
Not just from the damages associated with an accident, but from the potential lawsuits that can result if you are at fault.
It's up to you to weigh your level of risk and realistically evaluate how much your finances can handle.
We all make mistakes and accidents can and do happen. At the end of the day, it's better to be adequately prepared.
When you have an older car and adequate savings, as long as you have the required liability coverage, you can choose to lower your coverage levels to save on your premiums.
But first, it's important to understand what the insurance means and how much is right for you and your circumstances.
Liability Coverage
Liability coverage pays for the damages to property and bodily injuries of the other parties involved in an accident in which you're at fault. Most states require a minimum level of liability coverage.
Liability insurance coverage limits are listed as three numbers on your policy – for example, 100/300/100.
The first number is the maximum payout amount insurance pays per person for bodily injury.
The second number is the maximum amount insurance pays per accident for bodily injury.
The third number is the maximum amount insurance pays for property damage liability (to repair or replace a damaged car and other property).
Using the example above 100/300/100 means your limits are as follows: $100,000 bodily injury liability per person, $300,000 bodily injury liability per accident, and $100,000 property damage liability.
In other words, if one person in the other party suffers an injury in an accident you caused, the insurance would cover up to $100,000 of their medical expenses. But if four people were injured, it would cover up to $300,000 total for all four people.
Uninsured Motorist Coverage
Uninsured motorist coverage protects you if you're in an accident where the party at fault does not have adequate insurance to cover all of your expenses.
Medical Payments Coverage
Medical payments coverage is the amount your insurance will pay for medical costs you have resulting from an accident. This type of coverage will pay no matter which party is at fault in the accident.
Comprehensive Coverage
Comprehensive coverage covers damages to your car from things other than an accident – such as fire, theft, vandalism, or animals.
There is typically a deductible for comprehensive coverage. A deductible is an amount you pay out of pocket before the insurance coverage will start to pay for costs.
Collision Coverage
Collision coverage pays for damage to your car as the result of an accident.
When insuring an older car, it's important to evaluate how useful collision coverage is to you.
Can you afford to repair or replace your vehicle if you're in an accident?
Depending on the age and value of your vehicle, and your financial situation, it may or may not make sense for you to carry collision coverage.
If you have an old car that isn't worth much money, and you have the savings to cover repairs or replacement of the vehicle, you might not need collision coverage.
(This coverage also has a deductible amount you pay out of pocket before the insurance kicks in and starts to pay.)
Additional Coverage
Depending on your car and your needs, you can get additional coverage.
Emergency road service can help you if your car breaks down on the side of the road.
Towing coverage pays for your vehicle to be towed if it breaks down or if you got in an accident.
Rental car coverage will pay for a maximum daily amount toward a rental car for a specific number of days.
Many insurance companies offer these in addition to car insurance policies for less than $25/year. It's important you check with your insurer to find out the costs, benefits provided, and their specific requirements for each.
Alternatively, you might consider emergency road service offered by AAA. Membership with them can help you if your car breaks down on the side of the road.
While AAA may be more expensive than roadside assistance offered by your insurer, it might really pay off in the end.
Personal finance expert Clark Howard says that some auto-insurers treat roadside assistance calls as claims which become part of your C.L.U.E. report (Comprehensive Loss Underwriting Exchange). This is a shared database insurers use to determine insurance rates.
If you use roadside assistance too often, these claims may end up affecting your insurance rates. Your insurance agent should be able to answer questions about this. Unlike with AAA, these insurance plans usually cover the vehicle and not the driver.
Some premium credit cards also offer roadside assistance as a benefit. Check to see if you hold a card that could take the place of paying for a AAA membership or adding to your car insurance coverage.
If you're going to skimp on any coverage, these are "extras" that aren't necessary and are the first place to look when trying to lower your car insurance bill.
Other Ways to Lower Your Rate
The cost of auto insurance varies widely from company to company and is based on several factors. It pays to shop around.
How much you pay is affected by things such as your age, marital status, profession, location, age and type of car, driving history, and even your credit score.
Besides reducing or eliminating the non-mandatory coverages, there are other ways to reduce your car insurance costs:
Raise your deductible (on comprehensive/collision coverage, if you have it)
Bundle home/renters insurance with auto insurance for a discount
Report safety features to your insurance company for a discount
Choose the model of your car wisely (sports cars are more expensive)
Drive safely – your driving history impacts your insurance rates
If you have a teenage driver, here are other tips for saving on teen car insurance rates.
Lowering Costs, Weighing Risk, and Asking Questions
At the end of the day, you have to decide the right coverage for you.
Do you have adequate insurance and savings to cover the costs if a bad accident results in expensive damages?
Or for injuries to you or another party?
Can you afford to repair or replace your car if you decide to go without collision/comprehensive coverage?
If you don't understand your car insurance coverage and don't know what's right for you, find someone you trust to answer your questions.
Do your research and seek out someone who knows, whether it's a friend, family member, or trusted professional.
Car insurance can be confusing. There's no shame in asking questions to get a solid understanding of what you need and what you're paying for.
Article written by Amanda
Updated May 2020