Renters Insurance, Do I Really Need to Spend Money on It?
(This page may contain affiliate links and we may earn fees from qualifying purchases at no additional cost to you. See our Disclosure for more info.)
Once you've decided renting is the best decision for you, and after you've paid a security deposit and the first month's rent – along with all of the other costs related to moving – you might question if you need renters insurance.
Though the numbers increase each year, an Insurance Information Institute's poll reports only 41% of renters hold renters' insurance policies.
The same poll notes 95% of homeowners have homeowners insurance. Many mortgage lenders require people to hold policies. The rest understand the financial protection it provides against loss due to theft, disasters, and accidents.
If you're renting, you might feel spending money on renters insurance is an unnecessary expense.
But it's important to understand; renters are still responsible for all of their own possessions. And they could be held liable for damages relating to bodily injury or property if they are at fault.
What is Renters Insurance and What Does it Cover?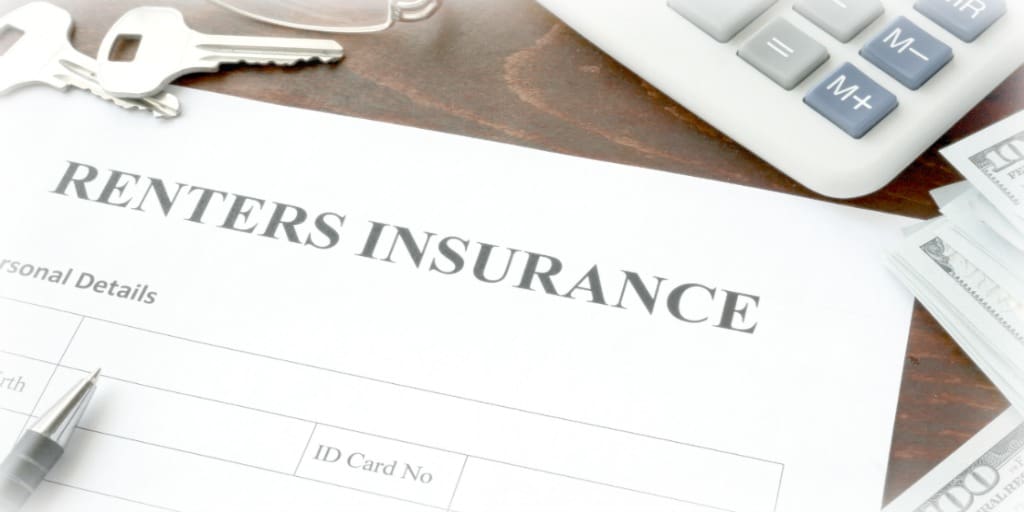 Renters insurance provides the policyholder protection from loss. It can cover a variety of scenarios including theft of belongings. And damage to personal property from fire, vandalism, and some weather events.
It is similar to homeowners' insurance. But it does not cover the actual building the renter lives in.
Depending on the policy a renter chooses, the insurance may cover the cost of replacing personal items. It can also cover legal liability for any injuries or damages occurring in the renter's space or due to the renter's negligence.
It's important to take time to read and have a clear understanding of what the renters' insurance covers. Don't assume your policy will pay out no matter what happens.
Read the fine print to avoid surprises so when attempting to make a claim you don't discover you're not covered.
If a tenant pays rent, shouldn't the landlord's insurance policy cover losses if something bad happens?
The only time the landlord's insurance policy might cover a tenant's property losses is due to any landlord negligence the tenant can prove.
In any other case, the tenant is responsible for their own property. This is something often misunderstood by many renters.
Should the tenant upstairs mistakenly leaves the water running in their bathtub causing damage to things in your apartment below, the landlord is not responsible.
However, if the landlord never fixed a reported leak, it may be a case of negligence on the landlord's part. If proven so, the damage to your property would be covered.
What isn't Covered by Renters Insurance?
Most renters' insurance policies won't cover natural disasters. Including earthquakes, floods from rain, or losses due to sinkholes forming on the property. They generally won't cover damage from pests like termites or bed bugs either.
The renters' insurance policy may have coverage limits for expensive items like electronics and jewelry. And if you use things for business, they won't be covered on your renter's insurance plan if they are stolen or damaged.
This is another case where reading and understanding the terms of the policy is critical. Be clear on the coverage you are purchasing and what's exempt from coverage.
Can my landlord require me to buy renters insurance?
In many states, landlords can require tenants to purchase renters insurance. The amount and type of insurance is usually stated clearly in the lease.
Requiring renters insurance helps to protect the landlord and the tenant. Renters insurance minimizes disputes over damages to property.
Renters insurance is becoming more widely accepted by potential tenants as an expense they will incur.
Related: Can You Negotiate a Rent Increase?
Where do I buy renters insurance and what does it cost?
You may be able to get a multi-policy discount if you have car insurance and can bundle your renter's insurance with the same carrier. If you don't own a car, you can use a website like Policygenius to get and compare quotes and then purchase a policy.
Today online providers such as Lemonade make it easy to obtain a free quote and secure a policy – rates start at $5/month.
The average renters' insurance policy runs between $15 and $20 a month.
How much renters' insurance do I need?
It's important to make sure you have the coverage amount stated in your lease if your landlord requires it.
If there is no amount stated or if you aren't required to purchase renters insurance, you should begin by doing a complete inventory of your belongings.
Start by taking pictures and videos of your possessions. Then do an inventory and create a detailed list of each item and its replacement value.
If you have expensive things, consider asking the insurance agent how to get more insurance to cover those particular items. Lastly, make sure you figure out where you can safely store all of this information, so you don't end up losing it if something happens.
One other thing to consider is saving enough money in your emergency fund to cover the deductible on your policy.
If you lose your belongings or are named in a lawsuit, having money to cover your deductible on the renters' insurance policy you purchased will prevent more stress during an already difficult time.
What happens if I need to use my renter's insurance?
If you suffer a loss and need to file a claim, do so as quickly as possible.
Understanding the process and following directions will prevent your claim from being rejected. Or from being returned to you for more information or clarification.
Make sure to contact your landlord if you plan on filing a claim, so they understand the circumstance of your loss and follow through with any needed repairs or reports.
If you have property stolen or damaged, you should also contact the police (if appropriate), so there is an official report.
You should then contact your renter's insurance company to document your loss. The more detailed report you can give, the more helpful it will be to your insurer and claims agent.
Understanding your claim may be denied is important too.
If your loss is less than your deductible, if there was a natural event (like a flood), if items were damaged intentionally, or if the loss is the result of something your landlord failed to do – your claim may be denied.
What if something happens and I don't have renters insurance?
If you aren't required to have renters insurance and your personal property is stolen or damaged, you're responsible for paying to replace any belongings you want or need.
You'll also be paying your own expenses while spending time out of your apartment when the landlord is making extensive repairs. An exception to this is if your landlord is found to be negligent.
If someone makes a legal claim against you for injury or loss caused by your accidental or negligent behavior, you may also have to pay for damages.
Going uninsured is a risk you may take, but it could be a costly one if anything goes wrong.
Renters Insurance is a Small Price to Pay for Peace of Mind
Many renters don't have renters insurance because they've put off the purchase. Or they don't feel it is worth the expense.
But if they took the time to add up even a few essential personal items – even with the deductible, it might prove beneficial to get a cheap renters insurance policy.
The damage and bodily injury liability coverage are just as essential as replacing personal property – if not more. If your dog bites someone or if a party-goer falls and gets hurt at your apartment, you'll have some protection against a financial loss.
A few things to keep in mind?
Don't forget to do an inventory of your belongings and include pictures and video when possible.
Make sure you understand the coverage you are purchasing and the limits to that coverage.
Shop around for the best pricing on the coverage you're seeking.
Be sure to ask for discounts. Especially if you already hold other insurance policies with the agent.
Buying renters insurance is a cheap way to protect yourself and your belongings in case something bad happens – whether it was out of your control, from an accident, or from a mistake you made.
It's a small price to pay for much peace of mind!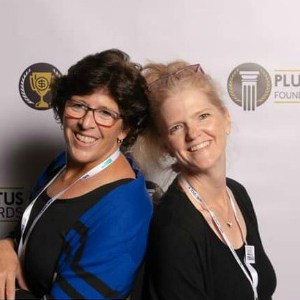 Amy and Vicki are the coauthors of Estate Planning 101, From Avoiding Probate and Assessing Assets to Establishing Directives and Understanding Taxes, Your Essential Primer to Estate Planning, from Adams Media.