Why You Need a Home Inventory [+ how to create one]
(This page may contain affiliate links and we may earn fees from qualifying purchases at no additional cost to you. See our Disclosure for more info.)
Each year, one of every 20 households file insurance claims due to theft, fire, wind, and water damage.
In 2019, losses from natural disasters topped $25 billion, and 2020 is shaping up to outpace that number.
It's not something anyone likes to think about, but it can and does happen. And after going through a traumatic event, it's stressful and bewildering to remember all your lost possessions.
That's why a home inventory is a lifesaver if you experience an unfortunate event such as a fire, storm, or theft.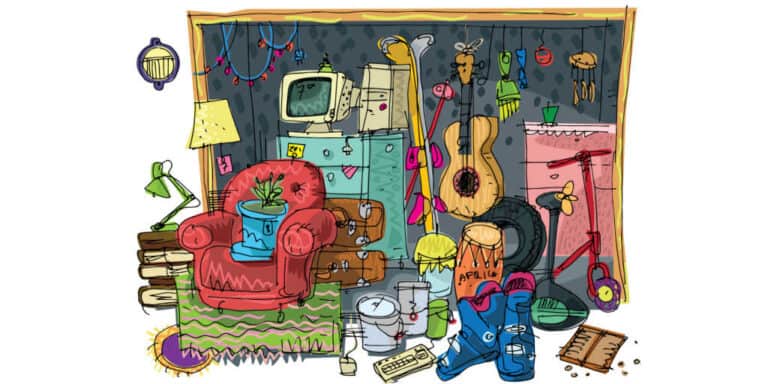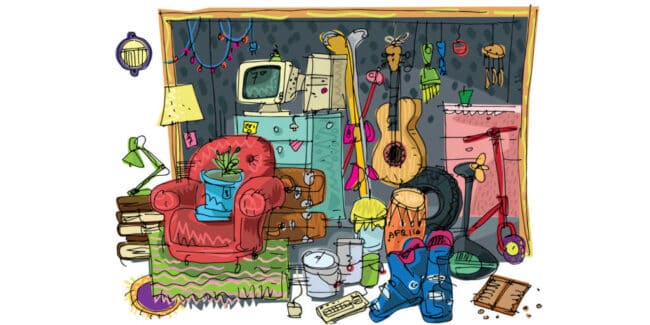 In this article, we'll cover why you need a home inventory and how to create one, including how to document your home inventory, what information to include, and tips for getting started.
Why you need a home inventory
If you experienced a significant loss, could you describe each item you lost? Would you recall their details and values?
Even those with the best memories will forget many of their possessions when not in plain view. That's why you need a home inventory.
What is a home inventory?
A home inventory is a record of your possessions. Most home inventories include descriptions of items, along with a video or photo.
The more detailed the home inventory, the better. But any home inventory is better than none at all.
The advantages of creating a home inventory
We understand that listing all your possessions can seem like a dreadful task. You might think it will take too much time or that you don't have enough valuable stuff to make it worthwhile.
Think again!
Look around the room and add up how much you paid for the items in that room. You'll be surprised how fast this adds up!
Now, think about having to spend the money to replace them.
Here are the advantages of creating a home inventory, with insurance topping the list.
To help determine the level and type of insurance coverage you need. Whether you rent or own your home, you need to insure its contents.
In case you have an insurance claim. In this situation, a home inventory is invaluable. A list helps you replace all your possessions with insurance rather than out of your pocket. Without documentation, this isn't easy.
For tax purposes or to prove financial loss when seeking disaster relief or other help. Is Your Home Protected? What your insurance might not cover
When you're moving. A home inventory can help you keep track of items during a move. It also documents the value of anything that gets broken or damaged in the process.
To organize. When you do a home inventory, you're destined to find things you forgot you have and declutter things you don't need!
How to create a home inventory
There are many different ways to create a home inventory. The important thing is to list your belongings and include details on the most expensive items.
The best home inventories have visual and written components. But whatever home inventory you create is always better than none at all.
Four ways to create a home inventory
A written list. Handwritten lists, spreadsheets, and printable home inventory templates all work well.
A video. Video is the easiest and fastest method for creating a home inventory. Narrate the video, describing items and their cost (if you remember). Capture serial numbers and receipts when possible.
Photos. Photos are a great way to document details. Take pictures of receipts, brand names, and serial numbers too.
A digital inventory. There are home inventory apps and online tools available. You can check with your insurance company to see if they have a home inventory tool for customers.
Home inventory apps
Most home inventory apps allow you to take photos and document details about your items. Some also store your information in the cloud. Below are a few free and paid options to check out.
What information to include in your home inventory
As far as home inventories go, the most important thing is to have one! Use whatever level of detail that allows you to get the job done.
You can spell out details for the most expensive, harder to replace items, and list general descriptions for the smaller things.
For the most expensive and hard-to-replace items, try to include:
Brand
Size
Model number
Cost – include the receipt if you have it
Store where purchased
Purchase date
Serial number
Photos or videos (close-ups are helpful)
Appraisal of antiques and collectibles
Replacement costs
For smaller, less expensive items:
A simple list and photo will usually suffice.
Make sure you open drawers and cabinets to document their contents.
Additional information. Include your insurance policy information, including the policy number and your insurance agent.
Getting started
A home inventory is an easy task to put off. That's why the method you choose should be the one you'll actually use.
Even a partially completed inventory is better than none at all. Don't worry about completeness or perfection. Just get started. Take your time and break it up. Even 15 minutes a week will get the job done.
The easiest way to begin is to go room by room and start with the most expensive items. Even if you stop there, at least you'll have documented the most costly things to replace.
Start with the most expensive to replace items.
Move on to the smaller items.
Group smaller items into categories—for example, ten short sleeve shirts, three pairs of jeans, and so on.
Don't worry about documenting every single item. For example, you don't need to list out how many forks and spoons you have, "silverware" will suffice.
Take photos of open drawers, boxes, cabinets, and closets.
Don't forget the garage, attic, and basement storage areas.
If you rent extra storage at a storage facility, don't forget to list the items there too! Your homeowner's or renter's insurance policy covers these things as well.
Keep your home inventory updated
Once you complete your inventory, it won't take long to update – if you do it routinely. Mark your calendar and update your list once or twice a year, and also when you make large purchases. (Update all copies of your home inventory!)
Where to store your home inventory
You'll want to store at least one copy of your home inventory somewhere other than in your home. It's wise to have a physical and digital copy.
For physical copies, make at least two, storing each in a different place. You can keep one in a fire safe at home and one off-site.
Digital copies are ideal, even if you have a physical copy too. When you store a digital copy on the cloud, you'll have access to it no matter what.
Where to store physical copies of a home inventory
Safe-deposit box
Fire-safe
Give to a family member or friend for safekeeping
File a copy with your insurance agent
Where to store digital copies of a home inventory
Email. Email it to your personal, work, and other trusted email. Use email to archive product purchases and receipts too.
On the cloud. Google Drive, Dropbox, OneDrive, Amazon, and many more storage services are available.
Thumb drive. Save your digital copy on a thumb drive and store it in a safe place.
Why not get started on your home inventory today?
When you think about all the items you own, the idea of creating a home inventory can feel overwhelming. But when you break it down, room by room, and start with the most expensive items you own, it becomes more manageable.
Who knows? You might even have fun with it and declutter along the way!
The good news is that something is much better than nothing when it comes to a home inventory! Just a few short hours will give you the results and peace of mind you need.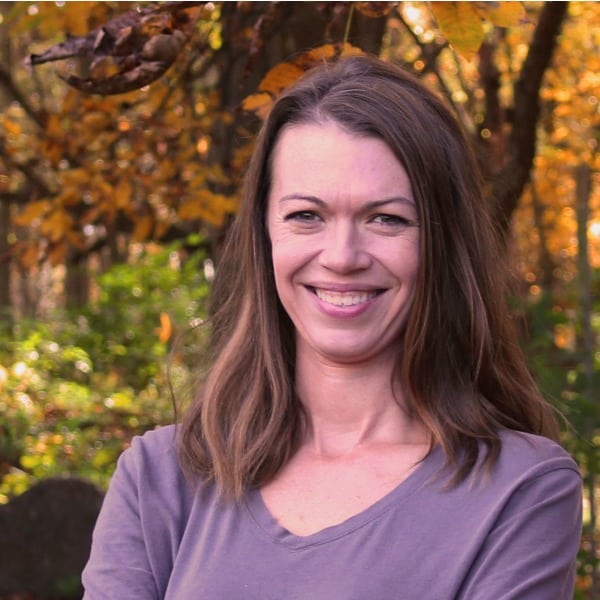 Article written by Amanda, a team member of Women Who Money and the founder and blogger behind Why We Money where she enjoys writing about happiness, values, and personal finances.