Best Ways to Furnish a Home on a Budget
(This page may contain affiliate links and we may earn fees from qualifying purchases at no additional cost to you. See our Disclosure for more info.)
No matter your position in life – whether you're just starting out and need pretty much everything for your first place or if the kids have left the nest and you need to replace some worn-out items – you want to spend wisely on furnishings.
You'll always love the couch from your parents' family room, but there's no foam left in the cushions.
Your "eclectic" mix of household furniture not only doesn't look good but the particleboard is disintegrating.
Your significant other's parents weren't impressed with your college beer pong kitchen table.
The fantastic coffee table you found on the curb is now on its last leg – literally.
You know from TV ads and from spending time in furniture stores, you could pay thousands to furnish just one room. And you have to admit you've been tempted by the $0 down, 0% interest offers for furniture too.
Taking on more unsecured debt isn't something you want to do though.
There are great ways to furnish your home with new and good quality used items for a lot less than you think.
It will take more work than walking into a store and buying a room or two of beautifully arranged new furniture, but you can furnish your home without breaking the bank.
And don't worry about your style! Whether you prefer modern, rustic, retro, or traditional – finding the furniture you like and can afford is easier than ever.
Start with a Plan
Before you start tossing, donating, or trying to sell your old furniture or head out searching for your first great find, taking time to think and plan is your first step in your home furnishing adventure.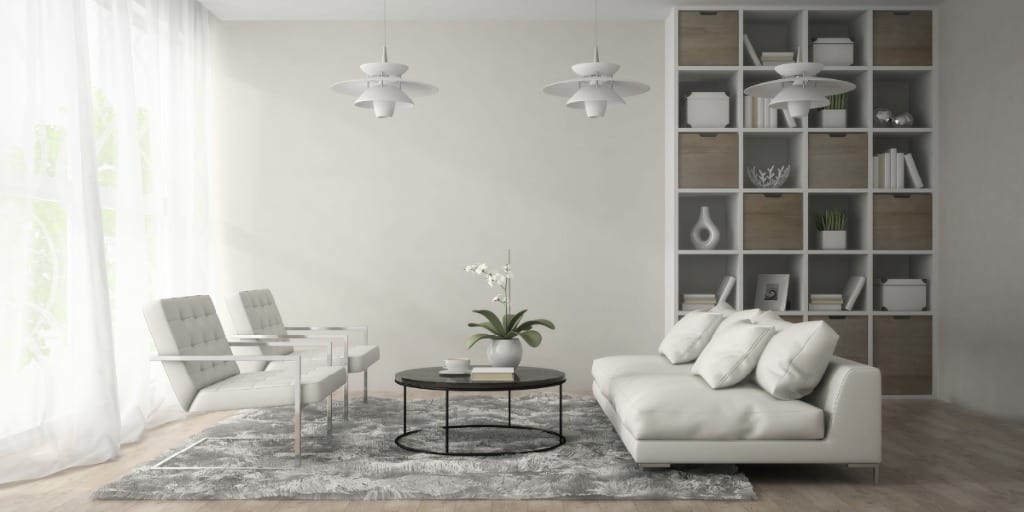 If you're buying a few small items, it might not be a big deal. But anyone who has made furniture shopping mistakes will be quick to share how you can lose time and money by not doing your "homework" first.
You'll become a firm believer of the saying "if you fail to plan, you are planning to fail" the first time you can't fit your new great find through the front door. Or past a corner on a staircase.
Here are seven essential questions to ask yourself before you start trying to furnish your home on a budget.
1. What can I spend on furnishings?
If you use a budget, what do you have set aside to purchase home furnishings?
If you plan to dip into savings, will that affect any of your other goals?
Don't use a budget? Then how much can you spend and still pay for without taking on debt?
This may be a time where delaying a purchase and saving up all or most of what you want to spend in a sinking fund can really make sense.
Unless you need something right away, don't just assume or hope you have the money to pay your purchase off. You don't want to have to find ways to pay off your credit card after you finish shopping.
2. What furniture do I need and what do I want?
First, take the time to do an inventory of what you have and plan to keep.
Next, search online or visit showrooms to look at examples of different furnishings. Then it's time to decide what you need and what you want.
Take pictures of items appealing to you. Or create a "dream board" with what you'd consider the perfect furnishings for your room.
Prioritize what you need in the space and what you'd like to buy too. This will save you time later when you are trying to make purchasing decisions.
Create Your Mood at Brightechshop.com Today!
3. What, if anything, has to be purchased new?
When you look at what you need to purchase, it's important to decide if you are going to buy new or used.
Some people will not buy used mattresses or upholstered furniture for sanitary reasons. But others think you can find great deals on these used items if they're clean and come from a well-kept home.
4. What will fit in my space?
There's nothing worse than finding the perfect piece of furniture for your house, buying it, and then realizing it doesn't fit in the space you intended it to go.
Take pictures of the areas you're trying to furnish. And take careful measurements. You should also measure the width of doorways and staircases. Consider too, how large items can be angled to fit.
Then make sure to take the measurements with you whenever you might go shopping and always carry a small tape measure!
Hoping you can squeeze a piece of furniture into a space will likely leave you disappointed when you have to resell it or find some other place to make it work in your home.
5. How much will I be buying and when?
Are you outfitting a bedroom, a studio apartment, or a few rooms in a house?
Will you be picking up a piece or two at a time or are you going all in and furnishing your space in a short period?
This will be a personal decision based on your budget, your needs, and your timeline.
6. How am I going to move the furniture I buy?
Depending on your vehicle situation and the size of the furnishings you need to buy, planning how you'll move items like couches or mattresses is important.
It isn't a great buy if you have no affordable way to get an item home.
If you have to rent a van, find movers, or pay for delivery – make sure you include it in your furniture budget.
If you're banking on friends helping out – paying for gas and treating them to dinner or giving them a gift card can go a long way if you need their help again.
Also, keep in mind you may have furniture to get rid of if you buy new and if you can't sell or donate your old items, you may have to pay to get rid of them too.
7. Will I be moving again soon?
If you're ready to furnish your home but think you will be moving again shortly, include that factor in your decision-making.
Not only is moving tough on you, but it's also tough on furniture too. It might make sense to wait on some purchases until you think you'll be in one place for a more extended period.
Ready, Set, Shop!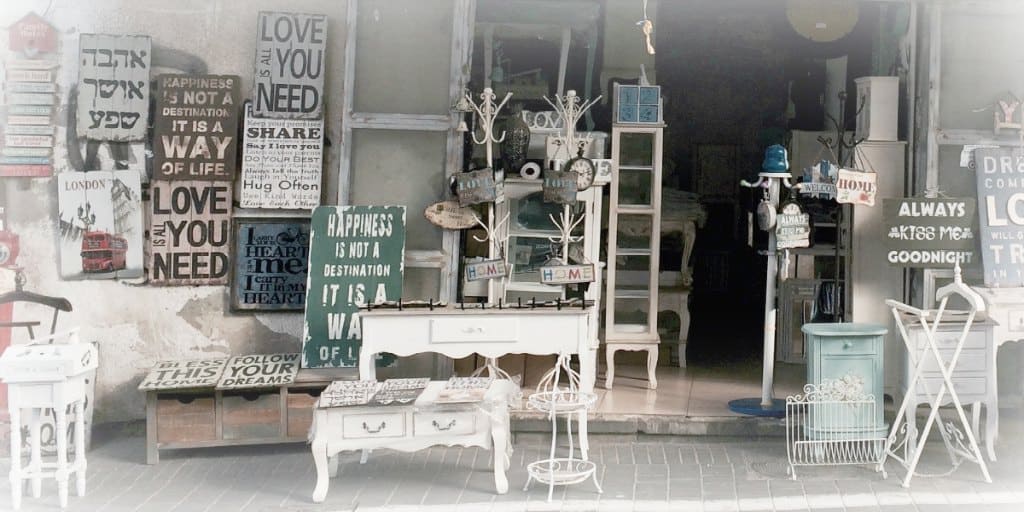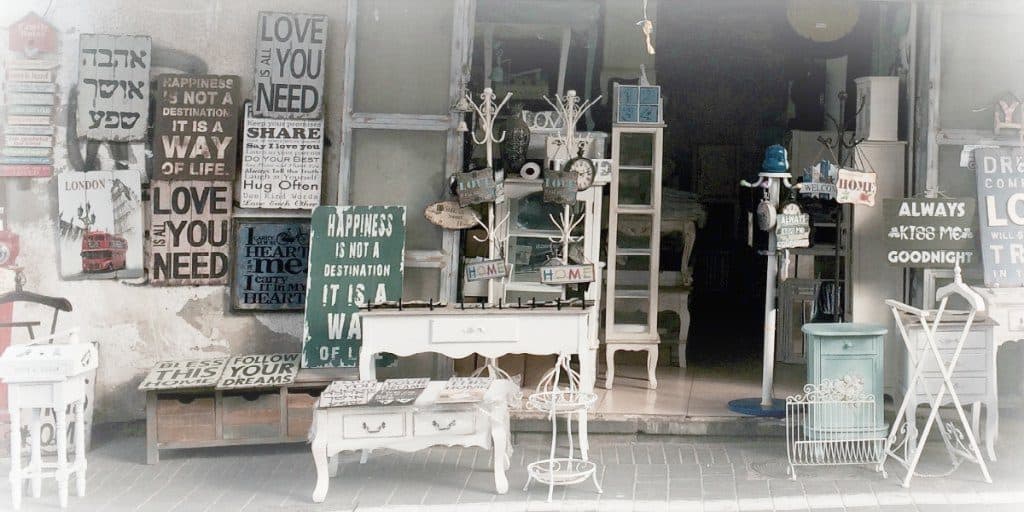 Enough with the planning, it's time to shop!
For some people, this is their favorite part, and others dread it. If you're a shopper, you may already know where to find great deals on any and everything.
If you're not – here are some places you can look for furnishings depending on where you live, what you're buying, your budget and timeline, and how you plan to move the furniture.
Buying New to Furnish Your Home
When you decide to buy new furniture, you can shop in person and online. Your budget will dictate which stores you should look in though.
If you're afraid you'll give in to temptation and fall in love with a particular dining room table or bedroom set, avoid expensive furniture stores altogether.
Check out chain furniture retailers and look for sales. Don't forget to check their warehouse, floor model, or "scratch and dent" pieces. It can be a great way to buy new at used prices!
Big box stores and warehouse clubs carry furniture, and even though some may be of lesser quality, the price might be right.
Just remember you may need to assemble items. Also trying the piece out might not be so easy if it's up on a high shelf on a display.
You may be able to find a discount furniture store. Or you may find discounted furniture in the home goods section of other discount retailers.
These may be discontinued items, items purchased from a store that closed, or new items with some damage.
Just be sure you're actually getting a discount on these items. There are times when items are marked up and then "discounted" and you're still paying high prices.
Check online stores like Wayfair for furniture. You might be able to find coupons to bring discounted prices down more. Since they offer free shipping for many items over $49, it might make sense to shop for some new things from home!
And be sure to check cashback sites like Ebates and BeFrugal for additional discounts and money-back options. (Check out our review of BeFrugal here.)
Buying Used to Furnish Your Home
You can also shop in person or online if you're buying used, and your budget may stretch a lot further. Just make sure what you're buying to furnish your home is safe and sturdy.
Focus on "inexpensive" rather than "cheap" when possible, so you don't have to replace an item any time soon!
Or Free?
You can try sites like Freecycle to see if people are giving away the kinds of furniture you are looking for in your area.
This is a great way to save money if you can find quality items. You may need to do some DIY updating to a piece, but you can't get much better than free!
If your neighborhood uses Nextdoor, you may find some good deals on furniture or people giving away furniture they no longer need.
At a Discount
Flea markets, thrift stores, consignment shops, and garage sales are also ways to find used furniture on a budget.
These options may take more of your time than other options because you have to travel to different locations to search for furniture.
Craigslist is also a great place to locate furniture pieces at budget prices. It may take time to sort through all the pictures and contact sellers, but it could be well worth your efforts.
There have been safety and scam concerns related to using Craigslist. But if you know what you're looking for and how to determine if someone is trying to scam you, you can avoid most problems.
Facebook Marketplace is another place to look for used furniture in your local area.
Some people prefer this platform to Craigslist because you can communicate through messaging. In many cases, you can see the profile of the person you are chatting with too.
If you're looking for smaller pieces or unique or vintage items to furnish your home, Etsy and eBay may be good places to check.
The cost of shipping is always a concern when ordering online, so be sure to check on shipping costs before finalizing a deal online.
Searching for the term "used furniture in my area" may give you local opportunities you may not know about.
For example, in the greater New York City/New Jersey area, there's a company called Furnishare. You don't "share" furniture; it functions as an online consignment shop for better quality items.
There are plenty of ways to find quality used items when you're on a budget. If you have the time to search.
Furnishing Your Home On a Budget
It's important to realize patience pays off when it comes to outfitting your home and staying on budget.
You've likely been creative in the past with some items serving "double duty". Or you've merely gotten along without them.
There's a good chance you can do that again if necessary. At least buying time until you find the right piece of furniture at the right price.
You can find incredible deals on furniture. And be able to stick to furnishing your home on a budget if you work at it and remain flexible.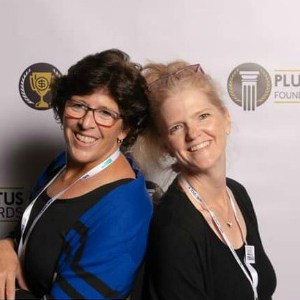 Amy and Vicki are the coauthors of Estate Planning 101, From Avoiding Probate and Assessing Assets to Establishing Directives and Understanding Taxes, Your Essential Primer to Estate Planning, from Adams Media.