Needs vs. Wants: How do you afford both?
(This page may contain affiliate links and we may earn fees from qualifying purchases at no additional cost to you. See our Disclosure for more info.)
One of the most common pieces of financial advice is to focus on needs instead of wants.
Knowing how to prioritize your needs over your wants truly is an effective starting point. But to take that first step, you need to understand the difference between them.
Let's review how to evaluate your needs versus wants and a plan to help you better afford both. Because putting your needs first doesn't have to mean abandoning all of your wants.
Is It a Need or a Want?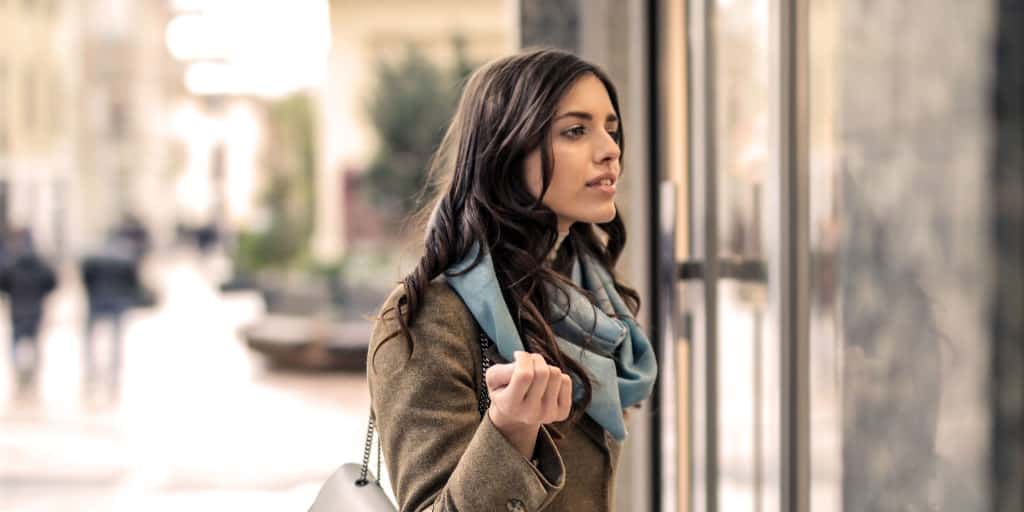 In the simplest sense of the word, a need is something that is essential for human life. And we don't mean WiFi.
Traditionally, needs are defined as:
Food
Water
Rest
Shelter
Clothing
Whether you're working from a list of these five basic needs, Maslow's hierarchy, or a modern spin that even includes the Internet, you should notice something about human needs.
They're fundamentally important to life. And it's also really easy to transform a want into a need.
A want is something that's desirable, but non-essential.
However, thanks to The Joneses, modern consumer culture, and even the notion of the American Dream, it can be difficult sometimes to sort out needs vs. wants.
For instance, it's undeniable that humans need shelter.
But now we are conditioned to believe we need a house with at least four bedrooms, an en-suite master bathroom, and a backyard big enough for a pool. Or a she-shed. Or whatever the fad du-jour HGTV is promoting this month.
Shelter is a need; a McMansion is not.
When Wants Masquerade as Needs
Many times, our wants truly feel like needs.
For many, technology is a prerequisite to their job. They need a computer, and access to the Internet. Without these things, they cannot carry out their careers.
While these may very well be necessary tools to complete your job, the type of tool we reach for can quickly transform into a want.
You need a computer to stay connected. However, that laptop doesn't need to be Apple's latest creation.
Rather than getting too lost in the semantics of needs vs. wants, ask yourself a simple question: "How essential is this?"
Emergency Funds, Sinking Funds, and Why You Need Both
When it comes to covering needs and wants, most people think an emergency fund or a single savings account is sufficient.
Truthfully, there are two kinds of funds everyone should set up. Here's a quick primer on emergency funds, sinking funds, and why you need both to cover your needs and wants.
Emergency Funds
An emergency fund is a critical failsafe in your budget.
Instead of taking out loans or resorting to credit cards, an emergency fund allows you to cover unexpected expenses.
It's hard work to build an emergency fund, and it can also be hard to preserve it.
Sinking Funds
A sinking fund is a savings tool to help you fulfill your wants and cover other regular expenses (those pesky needs!) without any need for guilt or worry.
Essentially, a sinking fund is a dedicated saving account already earmarked for something.
Perhaps you're planning a vacation or maybe you know your family needs some new clothes before the next change of season.
The cost might be a true want you could live without. Or it might be an expense that comes along with the price of owning a home, driving a car, or having a wonderful growing family.
Either way sinking funds help you stay prepared to spend.
Why You Need Both Funds
Creating one or more sinking funds is an important way to keep your emergency fund solely dedicated to emergencies.
Do any of these situations sound familiar?
Your email alerts you to the lowest airfare you've ever seen
A dream handbag is deeply discounted for one weekend only
The check-oil symbol lights up on your driving home from work
None of these scenarios are reasons to dip into your emergency fund.
Why? Simply put, they aren't emergencies. They are either wants or routine costs you should expect.
That's why setting up sinking funds can be so helpful.
Unlike an emergency fund you never want to touch, sinking funds are designed to be used. In fact, you're able to spend without giving money a second thought because the spending has a purpose and it's already built into your budget.
Setting Up Your Sinking Funds
Now that you've given your needs and wants some thought, you'll want to start setting up your sinking funds.
Opening a new savings account has never been simpler. Look for a high-interest online account, and then start deciding how many funds are right for you.
Some sinking fund suggestions include:
Vacation Fund – You might know the exact latitude and longitude of your dream destination. Or you might simply know you want to get away somewhere in the next few months or years. A dedicated fund will help make sure your vacation (or great staycation!) happens without taking on more debt.
Car Maintenance Fund – The age of your car will likely determine how much money you want in your sinking fund. At a minimum, you should plan for oil changes and other routine maintenance (think air filters and tire rotations) each year.
Home Repair Fund – Just like your car maintenance fund, the age of your home will probably dictate how much money you set aside for home-related expenses. New windows, siding, and roofing are on the horizon for every homeowner – it's only a matter of when not if.
Birthday/Holiday Fund – If you celebrate birthdays and holidays, start setting aside money for them now. That way, you can decorate, gift, and celebrate without regret.
Self Care Splurges – Manicures, pedicures, bubble bath, candles, exercise classes, lattes, you know it. Whatever self-care looks like to you, setting up a sinking fund will allow you to treat yourself whenever the mood strikes without any extra cost to your budget.
New Shoe Stash – Maybe shoes aren't your thing. If there's a want on your list occupying your thoughts often, don't convince yourself to give up on it. Instead, set up a dedicated account and save for it.
Once, you create the accounts, take one more step. To really motivate yourself to fill those accounts, rename the account.
You'll be a lot more inclined to add an extra $25 a week to a "Florida Fund" than you will be to toss it into "Account 8037".
Funding Your Sinking Funds
Once you have your sinking funds created, it's time to figure out how to fill them up. Of course, everyone's financial situation is different, as are our needs and wants.
While the amount of money you need and the pace you save might vary, these are three ways that should work for everyone who wants to start growing their sinking funds today.
Budget
The key here is to prioritize. Don't pull money from your fixed expenses, such as your mortgage and your water bill, to save for a new purse.
Instead, meet your obligations and save for your future first (think retirement and emergency fund).
Then, pull from whatever is leftover when you look at your budget.
Don't just send money to a catch-all savings account. Divide it up into your sinking funds based on which want or need you're determined to meet first.
But what if you don't have enough wiggle room in your budget to send anything into your sinking funds?
Then you have to ask yourself how badly you want your wants.
If you know your wants are a priority, then it might be time to redirect some of the anticipated spendings in your budget toward something else.
Here's how that might look in the real world:
Instead of budgeting $75 for eating out this month, pack your lunch every day. Take what you would normally spend from your budget and send the savings to your sinking funds instead. Try a configuration like $50 to your vacation fund, $15 to car maintenance, and $10 for birthdays.
Side Hustle
If you feel like you are not able to add to your sinking funds (or your emergency fund!) as quickly as you'd like, then you might opt for a side gig.
An extra income stream is a very effective way to fill your sinking funds. Just make sure that you are also setting aside money for taxes and other expenses.
Save Your Windfalls
Another way to grow your sinking funds is to bank any windfalls that come your way.
An aunt sends you a crisp twenty-dollar bill for your birthday. Your friend finally pays you back for picking up the tab last month. A rebate check comes in the mail (or shows up on your phone!).
Put any money coming your way to work. That way, you can be sure you're spending it on real needs and true wants.
Final Thoughts on Needs Versus Wants
All humans share the same fundamental needs.
We might also have additional needs varying from person to person, depending on our families, our health, and so many other circumstances.
We certainly have varying wants.
While it's important not to confuse your wants with your needs, it is possible to afford them both.
Using a combination of an emergency fund and sinking funds, you can meet your personal needs and work toward whatever else your heart and your wallet desire.
Next: Do You Have a Shopping Addiction? [How to recover]
Article written by Penny