CIT Savings Builder: A good higher-interest option!
(This page may contain affiliate links and we may earn fees from qualifying purchases at no additional cost to you. See our Disclosure for more info.)
It's been more than a year since I opened a high-yield savings account online with Ally. After earning .01% APY on savings in my hometown bank and .10% APY from my credit union for decades, I'm finally making more money on my savings.
If you haven't taken the time to compare your bank's interest rates (and fees!) with online savings options, you're likely missing out on higher earnings.
I used to make one or two dollars in interest each year with traditional "brick-and-mortar" lenders.
My savings now earn hundreds of dollars in interest each year!
While I'm happy with my Ally account, my brother recently helped my 80-year-old mother open a Savings Builder account with CIT Bank.
I talked to them about their experience and want to share what I learned.
Since you have a lot of great options when it comes to high-yield savings accounts, take time to check out the features and requirements of at least a few of them before you select one.
More on CIT Bank
CIT Bank was started by Henry Ittleson in 1908 to focus on helping businesses with financing options.
CIT has now been in business for over a century and still focuses on "empowering business owners and individuals to achieve their dreams."
For 2018, Forbes ranked CIT as one of America's Best Midsize Employers. Company values include accountability, collaboration, exceptional customer service, transparency, and high expectations. A diverse and inclusive workforce is valued by CIT Bank.
Each June, employees give back to their communities during CIT Cares Month. They collected over 65 tons of food, 80,000 diapers, and volunteered 6400 hours of time on 275 projects.
Headquartered in Raleigh, North Carolina, CIT operations include commercial and business banking services (commercial finance, business capital, real estate finance, rail), along with consumer banking through online deposit products at CIT Bank and OneWest Bank branches.
The CIT Savings Builder Account
CIT offers a number of accounts including a Money Market, and different Certificate of Deposit products. But the account we're looking at today is called the Savings Builder.
It's easy to open an account online by entering your personal information, including your Social Security or taxpayer ID number.
Similar to the Premier High-Yield Savings, funding a Savings Builder account requires a $100 minimum deposit.
To continue earning the highest rate in the Savings Builder account, you have to meet certain requirements.
These include maintaining a balance of at least $25,000 or making at least one monthly deposit of $100 or more.
If you can "park" a large balance in a savings account or meet the monthly deposit amounts, you'll earn one of the highest interest rates available by using the Savings Builder account at CIT.
The Premier High-Yield doesn't have requirements after the initial funding of the account.
If you fall below the minimum balance or fail to have a $100 monthly deposit, you may earn a lower "base" interest rate.
To avoid lower returns, make sure you understand the terms associated with the Savings Builder account including the introductory period, first evaluation day, and first evaluation period.
Other Features of the CIT Savings Builder Account
Many of the other features of the Savings Builder account mirror what other online banks offer with their accounts. These include minimal account costs including no monthly maintenance fees.
If you don't think fees add up, keep in mind that traditional banks charge fees that cost hundreds of dollars each year!
While regulations only allow you six transactions per statement cycle, you can track your transactions, make transfers, and deposit checks remotely with the CIT Bank mobile app.
Compounding intervals can vary based on the lender. But CIT has daily compounding interest to help you maximize earnings on your savings.
Your savings at CIT Bank are insured up to $250,000 by the Federal Deposit Insurance Corporation (FDIC).
<
My Family's Experience with CIT
My mom has banked at community banks for over 60 years and she's not tech-savvy at all. But she also understood she was basically losing money (due to inflation) by keeping her savings in an account at her local bank.
With my brother's help, she was able to open a Savings Builder account at CIT Bank in less than 30 minutes.
She met the requirement to earn the upper-tier rate and although she needs assistance with deposits or transferring money, she gets paper statements that keep her updated on her earnings.
She was nervous at first about online banking. But after seeing how much interest she earned in only a few months, she was really glad she opened the account.
Neither my mother or brother have had to contact customer service at this point, so they couldn't comment about that.
Should You Open An Account With CIT Bank?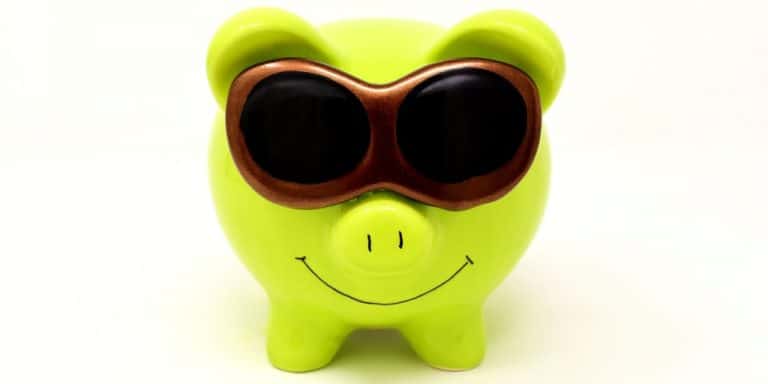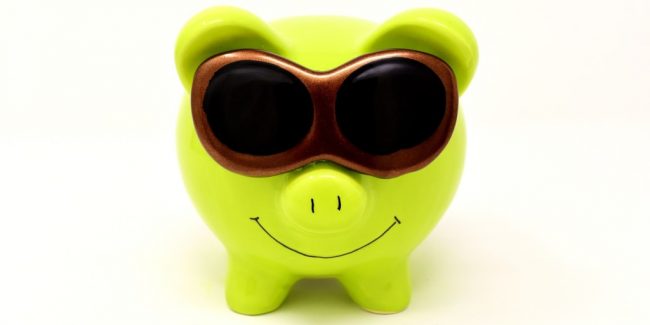 One of the most important things you can do is to put some money into a savings account each month. Even if you live paycheck to paycheck.
You might only be able to save a few dollars a month to start, but the money you save can help you avoid taking on more debt.
And using a high-yield savings account can help your money grow faster than accounts at traditional banks.
Some people choose to keep their emergency funds in a local bank so they can access it if necessary. Others want their money-earning as much as possible in a high-interest savings account.
Only you can decide what you are comfortable with. But make sure you understand your current interest rate and any fees you are paying where you bank.
When I paid off a loan recently, my local bank started charging me a monthly fee of $12 to maintain my accounts because I fell below their requirement!
If you're ready to open a high-yield online savings account, CIT Bank's Savings Builder is a good option.
The $25,000 minimum may be a challenge, but the $100 deposit each month could be a possibility.
Check with your payroll department to see if you could have the $100 (or more) auto-deposited from your paycheck. Or set up an auto-transfer from your checking account.
Trying to find the account with the highest interest rates might earn you a little bit extra each month. But remember, rates are subject to change.
When the US Federal Reserve cuts the Federal Funds Rate , banks respond by reducing the interest you earn.
Opening an account that's FDIC insured and earns 15-20X the national average APY on your savings is always a smart option.
Review written by Vicki