Ally: One of the Best Banks to Make Money on Your Money
(This page may contain affiliate links and we may earn fees from qualifying purchases at no additional cost to you. See our Disclosure for more info.)
I made a really smart money move when I opened a savings and checking account at Ally. While they might not always have the highest INTEREST rates, they do always offer very competitive rates, making Ally one of the best online banks to make money on your money.
I've earned more interest in the nine months I've banked with Ally than I did over the last ten years at other lending institutions.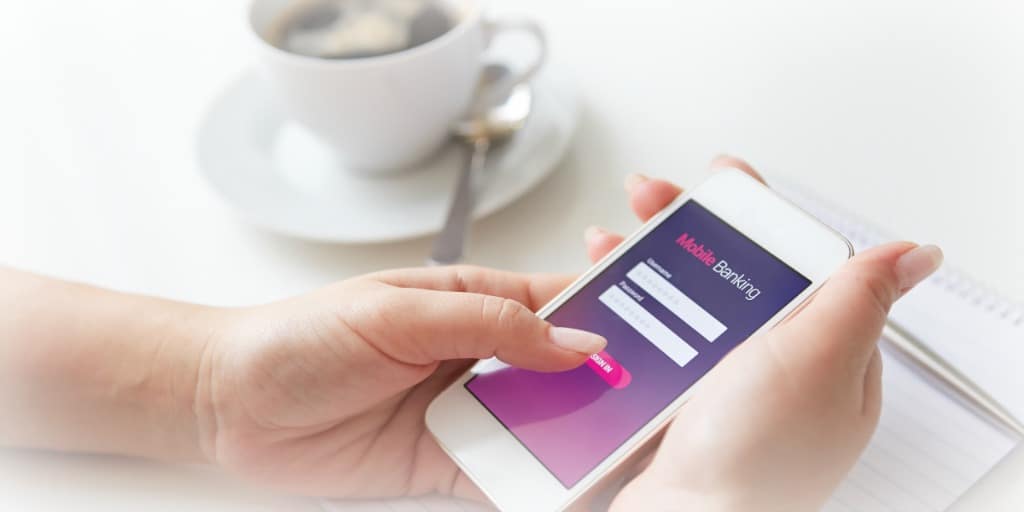 This review of her online banking experiences with Ally was written by Vicki, one of the co-founders of Women Who Money.
Apathy Can Cost You Money
I've used local banks and credit unions for almost 40 years.
They approved me for mortgages when I bought homes and rental properties, and my paychecks were direct-deposited with them for decades. I also have many automated payments coming out of these accounts.
While automating things has generally been a smart decision for me, it has also cost me money. Without frequently reviewing my accounts, I didn't take action and look for lenders offering a high-interest rate.
I've kept part of my family's emergency fund in a savings account paying around .01% APY (annual percentage yield) for years. Ally's current APY is 2.20%.
My 1099-INT at tax time reported earnings of $1-2 most years. It cost the bank more to send me the form than I earned in interest some years!
At Ally, I earned $44, and the money was only in my savings account for part of last year.
This article on Ally's site includes a chart showing the impact of three different APY's (.01%, .03%, and 1.45%) on a balance of $25,000.
Even if you don't have anywhere near that much in savings, you might be surprised by how much one or two percentage points matter on the money you can earn!
If you miss out on those earnings year after year, you can lose hundreds or even thousands of dollars.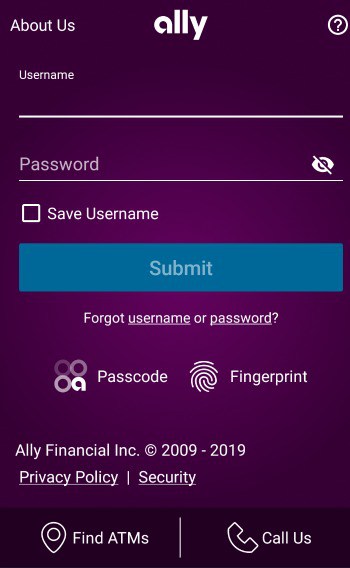 More About Ally Bank
Almost a decade ago, GMAC Bank transformed into Ally Bank as a result of GMAC changing their business models toward the end of the Great Recession.
Ally Bank is a part of Ally Financial, Inc. headquartered in Detroit, Michigan. Accounts at Ally are FDIC insured up to $250,000.
Ally offers high-interest savings accounts with no minimum balance requirements and interest checking with no monthly maintenance fees.
You can put money in money market accounts, CD's, and other investments or take out loans from Ally.
While you can access your account to withdraw money at over 43,000 Allpoint ATM's, one thing you can't do is deposit cash into your Ally account.
You can easily move money between Ally and other banks if you plan ahead. It just takes a few days for transfers to occur between financial institutions.
Ally's customer service is also available 24/7 if you have questions or concerns.
Ally offers more financial services than I can write about in this review. I have only used their savings and checking accounts. Check out the Ally website to learn more about all that Ally offers its customers.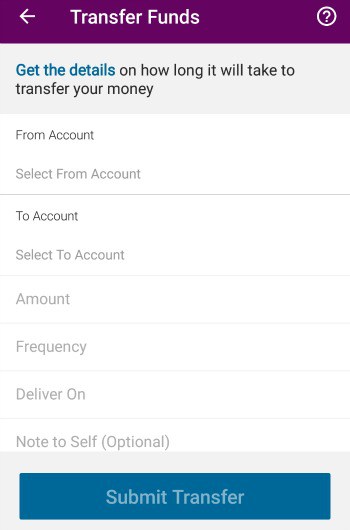 My Experience with Ally
Even though I understood I could earn a higher interest rate at Ally, I questioned whether an online bank made sense. I hardly used the online features at my local bank, and I was somewhat concerned about my money being safe.
This may seem silly to people who have used online banks for years, but I've always been able to walk into my bank and talk to someone if I had questions.
I spent time researching Ally and a few other online-only banks and decided I wanted to set up an account. I completed all of the forms online and then had to lift my credit freeze. This allowed Ally to do a "soft pull" and see my credit history.
After I was approved, I transferred money from my local bank to fund the accounts. The whole process took almost two weeks. I was somewhat surprised by that, but I wasn't in a hurry, so it wasn't a problem.
Mobile Banking From My Phone
Using the Ally app on my phone is easy now. I take pictures of checks and deposit them. If I need to write a check, I move money from my savings to my checking account in one click.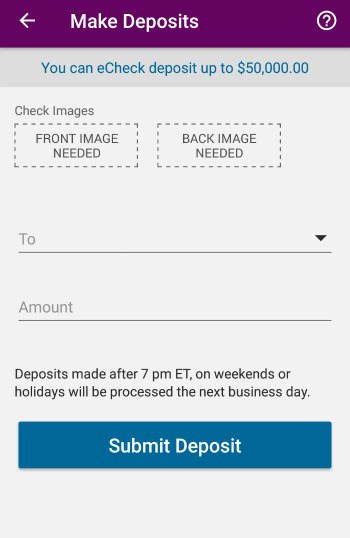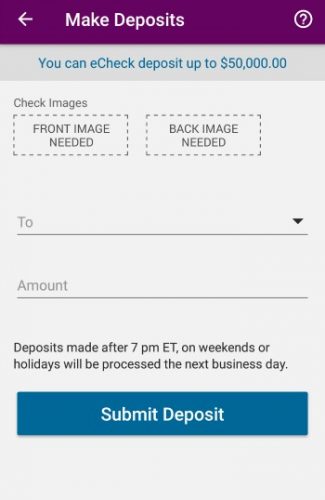 One day I forgot to move money to cover a check I wrote, and Ally moved it for me – without any fee! Ally sent me free checks to use, along with a debit card.
The tasks page helps you navigate to the things you do most often with your Ally accounts – bank transfers, bill pay, sending money, making deposits, viewing your bank activity, and finding ATM's.
You can also access your tax forms in the app rather than waiting for the bank to send them to you.
The Ally app has a help/FAQ section, and you can also use secure messaging to ask questions. I use my data on my phone (not Wi-Fi) when I bank online. You can also explore pages to learn more about all of the different financial services Ally offers.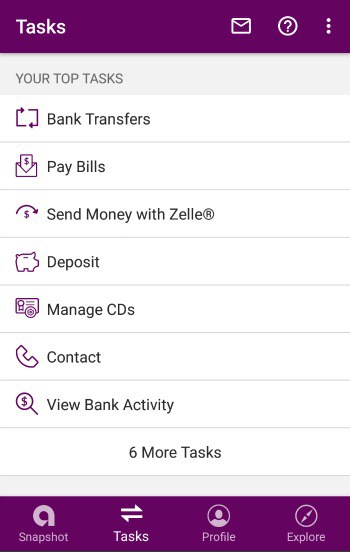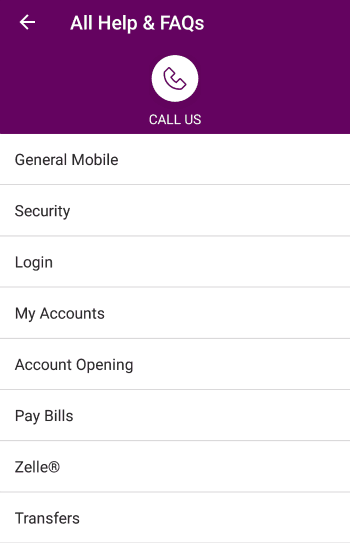 Final Thoughts About Ally
If you haven't previously thought that making a move to online banking is worth it, do some more homework. I wish I had moved my money years ago.
I can't compare Ally with any other online banks at this point, but I'm happy with Ally so far.
With one small mortgage at a local bank and a business account at a local credit union, I still need to stay local for some banking needs. But I'm going to continue using Ally for the bulk of my banking needs now and earn a higher interest rate on my money!