Something to Sell? Try Using Facebook Marketplace
(This page may contain affiliate links and we may earn fees from qualifying purchases at no additional cost to you. See our Disclosure for more info.)
Whether you are decluttering, trying to make some extra cash, or re-selling items as a side hustle, finding places to sell things quickly and safely is the key to making money fast.
Rather than having garage or yard sales, many people have turned to online selling platforms.
You may have already tried Craigslist, eBay, Amazon, Etsy, Ebid, or Poshmark and found success. But others have been attempting those sites and sold next to nothing.
Some people waste a lot of time waiting for items to sell and listing items on multiple sites.
If the old saying "time is money" matters to you, then finding an efficient way to sell things should matter too.
The Women Who Money team likes to make money, save time, and share what is working for us with our readers. One of the sites working well for a few of our team members is Facebook Marketplace.
It's a digital marketplace allowing you to buy, sell, or trade items with people in your region.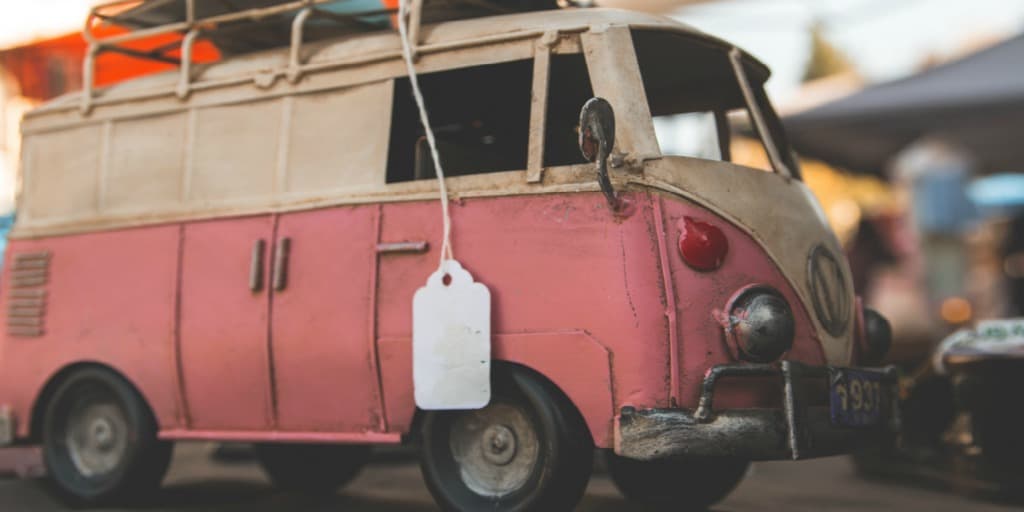 Facebook has a Marketplace?
If you are not a Facebook user, you may not have even realized this is a great online option.
If you're on Facebook and haven't seen this yet, type "Marketplace" into the search box. It might surprise you to see all of the buying and selling going on there!
This review is by Vicki, one of the co-founders of Women Who Money and Women's Money Talk. She began using Facebook Marketplace last year after frustration with Craigslist. She'll share her thoughts on successful Marketplace sales and how she has basically given up selling items in other ways.
My Experience with FB Marketplace
After a very frustrating experience trying to sell a nice bike at a great price on Craigslist last fall, I decided I needed to find a different way to sell things.
We were in the process of selling our house and downsizing, so we had a lot to donate and some items to sell.
I'm a light Facebook user and had no idea there was a thriving marketplace I could try.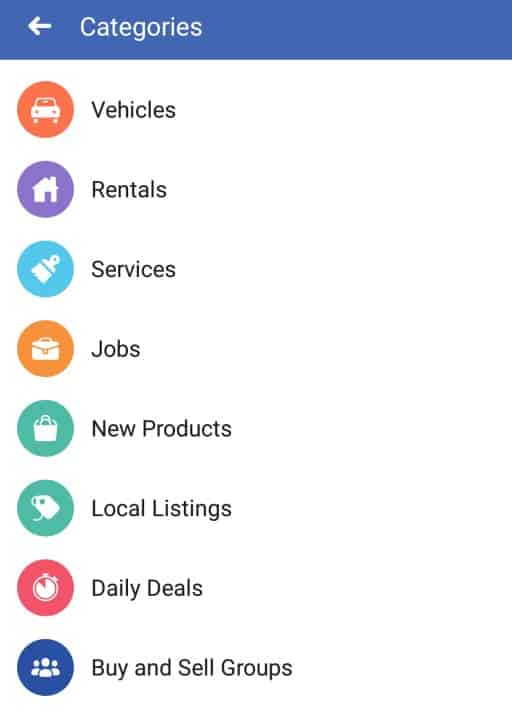 Even though I'm not a huge Facebook fan, I recognized right away that one benefit of using Facebook was that I could probably see more information about who I was talking to.
I could also use Facebook messaging to communicate rather than putting my phone number on an ad or using email.
The bike was on Craigslist for two weeks, and I received six inquiries. Three scam emails came stating they wanted the bike and would wire me extra money if I would hold it for them.
One person never responded back after exchanging emails with me for a few hours. And two didn't show for scheduled appointments.
After listing the bike on Facebook Marketplace, I sold it the next day for full price. I had 23 inquiries and sold it to the first person who came to look.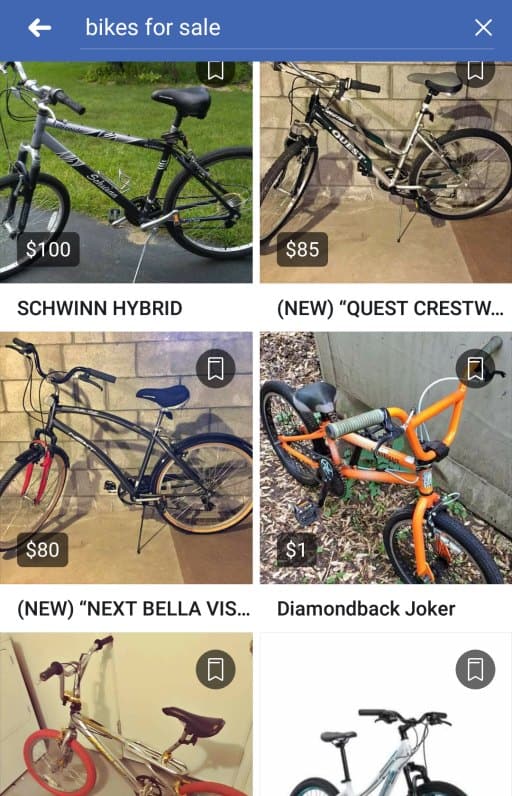 The bike was priced at a very fair price (I hate negotiating) and in the ad, I stated I wouldn't accept lower offers.
I was pleasantly surprised at how easy it was, and I appreciated having a sense of who the person was coming to look by viewing their FB profile.
Realizing it could have been just a lucky sale, I tried a few more items. I sold two couches, a bed, and some tools within a few days. Again, I price things to sell because my purpose was to get rid of them, so that certainly helps!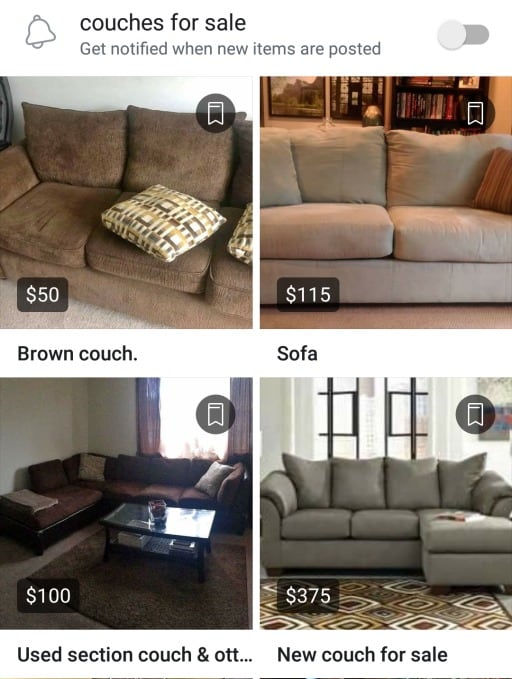 Benefits to Selling on Facebook Marketplace
Here are some of the benefits I found selling on FB Marketplace:
It's incredibly easy to use, even if you aren't very tech-savvy. I took pictures with my phone and uploaded them to FB Marketplace through the app. In less than 5 minutes, some of the ads were getting responses. This may be because buyers can set notifications for items they are looking for too.
The communication was all done through the FB Messaging app. I only gave out my phone number or address after I had communicated through the messaging and I was comfortable with having someone come to my home to see an item I had for sale. (These were larger items, so there was no way to meet in a parking lot somewhere.)
It felt much safer than using Craigslist. I certainly understand that FB has scams too and that any time you give out information and have strangers come to your home – you could have trouble. Communicating through FB did allow me some level of "screening" though. And I was able to see if the person looking to buy my item had connections to anyone I knew.
There's a level of accountability for the buyer and seller. You can see how long people have been on FB and if the buyer doesn't show up or if there are any other problems, you can report people. I haven't had any experience with the reporting feature, but it is something I see lacking on Craigslist.
In our area, more people seem to be using Facebook than Craigslist to buy and sell. I posted some scaffolding we had used at our house and sold it three hours later. For a very good price. I thought it would take weeks to find a buyer, but that wasn't the case at all. After selling almost twenty items over the last year, the volume of inquiries is about ten times what we were getting on Craigslist ads.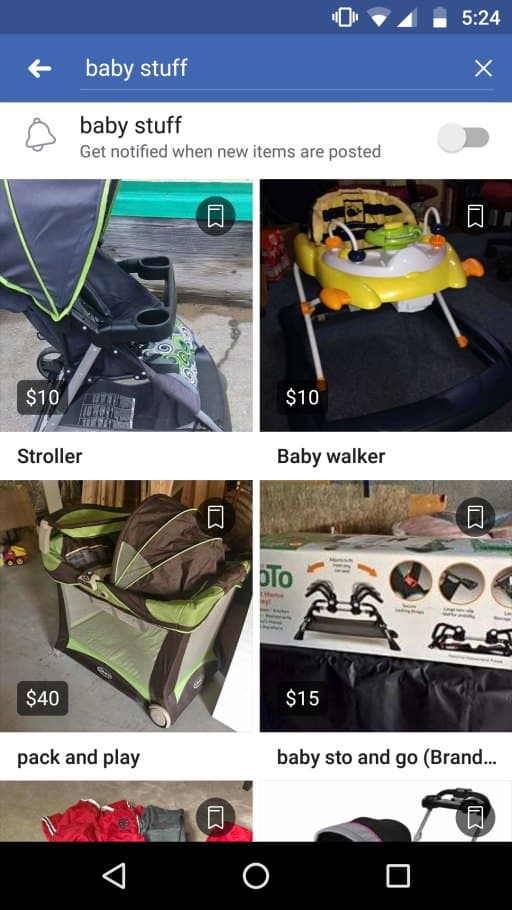 I know people have been successful on many other online sites. But Facebook Marketplace has worked very well for the items we needed to sell.
If you're selling smaller items, popular things like electronics, or if you don't want to do any face-to-face selling – sites like eBay may be your preference.
I've sold a few things on eBay, but after all the fees and the time it took to ship the items, the profits I made were significantly reduced.
It certainly gets a broader audience, but I weigh my time and effort in my selling decisions and success too.
We'd love to hear more from people who have also used Facebook Marketplace!
Has it worked for you or are you using a different online platform more successfully? What sells and what are your secrets? I'm still pretty new to selling, so what have I missed?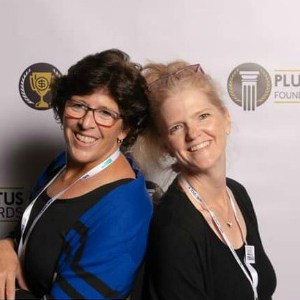 Amy and Vicki are the coauthors of Estate Planning 101, From Avoiding Probate and Assessing Assets to Establishing Directives and Understanding Taxes, Your Essential Primer to Estate Planning, from Adams Media.