Can You Negotiate a Rent Increase?
(This page may contain affiliate links and we may earn fees from qualifying purchases at no additional cost to you. See our Disclosure for more info.)
You were anticipating a rent increase, but you're shocked by the rent increase notice, perhaps even angry. You've always paid your rent on time, and you're a good tenant. A rent increase this large seems unfair.
Your first thought? It's time to move. Then you remember how much you love the neighborhood.
Is the location worth spending more money each month though?
You think back to how hard it was to find an apartment you could afford last year. Your emotions are all over the place.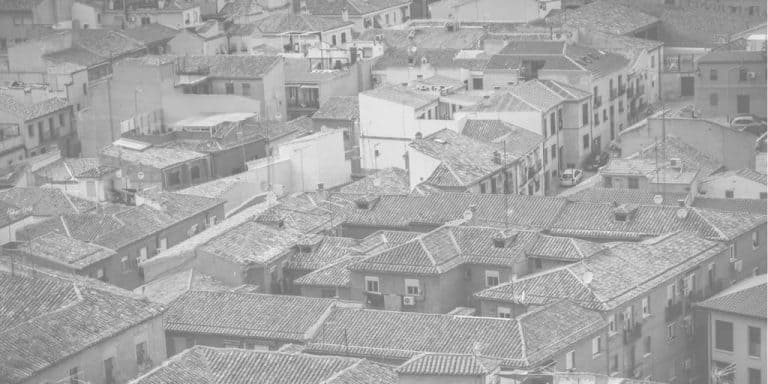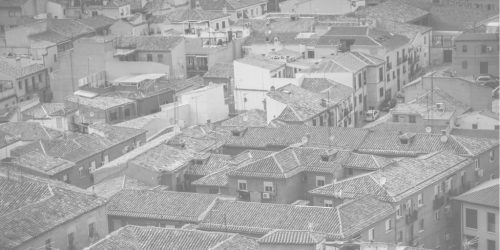 Before you search for a new apartment or send an email to your landlord you might later regret, consider what seems like an unreasonable rent increase right now, may not be as bad as you think.
You might even be able to negotiate the terms of the new lease.
Should You Negotiate a Rent Increase?
Ask yourself the six questions below, before you lose any sleep over your new rent increase.
1. Do you want to stay?
Were you already considering a move at the end of your lease?
If you've questioned living there for another year, paying over a thousand dollars more might not make sense.
But remember – if you really wanted to move, you probably wouldn't be too shocked or angry about the rent increase. And you would have been looking for a new place before your lease renewal showed up.
Unless your mind is made up, make sure you consider the pros and cons of staying and the costs related to moving.
Will moving increase your commuting expenses?
You may not be friends with your current neighbors, but what will your new neighbors be like?
Do you need a bigger apartment?
Will the same utilities be included in a new place?
Will you have to rent a moving truck or take time off of work to move?
If you've decided to move, you don't need to worry about negotiating the rent increase. But if you have any doubts, do your homework and look at the numbers for your specific situation.
One-year leases can be very expensive for landlords. If you want to stay, consider negotiating down the rent increase by agreeing to sign a two-year lease or paying monthly rent well in advance.
Lease renewals that end in the winter months can increase vacancy rates for some landlords.
Consider allowing your landlord or property management team to end your lease during a month when it will be easier to re-rent in exchange for a lowering the rental price.
2. Who will you negotiate a rent increase with?
It's essential to understand who you'll be talking to about the increase in your rent payment.
Landlords who only own a few investment properties may consider discussing the terms of a lease. The nature of their small business may make them more interested in occupancy rates and rents coming in than renovating a unit and finding new tenants.
If a large company owns the apartment complex you're in and has a property manager running it, they'll probably be less likely to budge on the rental rate.
One idea? Approach other tenants to make sure your rent increase is similar to what's happening with your neighbors. And remember, just because they're a big company doesn't mean you shouldn't try to negotiate your rental agreement!
3. Is the rent increase justified?
Think back to signing your lease. Did you get a special move-in rate? Or was your current rent discounted because of the time of year?
Keep in mind you may not have been paying fair market rent during that first lease term. The increase this year may just be moving your rent to the market rate.
You should also consider if taxes have gone up significantly in your area or if the landlord has made improvements to the property. These are other reasons landlords use to justify rent increases.
Now's the time to research apartment availability, rent prices, and the amenities available in the areas where you would like to live.
Is it a "hot" market? Or are there open apartments in a variety of locations in your target area? If you struggle to find a similar apartment for less than you're paying, the increase is likely justified.
Not sure where to look to find other apartments? Try a few of the following options:
Facebook marketplace in your area
Local newspaper/online classified ads
Pennysaver print/online
Local university housing listings
4. Can you afford the new rent?
It's time to look at your budget and expenses. If you can easily afford the rent increase, it doesn't mean you shouldn't look at the impact it may have on your savings rate or your ability to increase the amount you invest.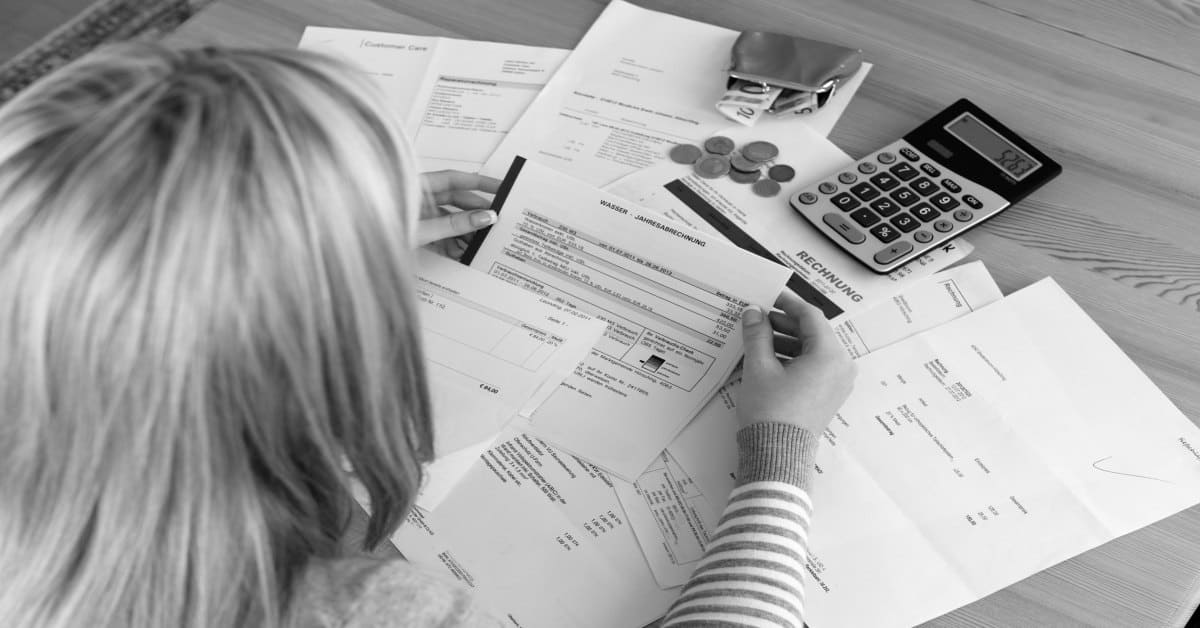 You certainly don't want to go into debt using your credit card to pick up expenses that you usually paid with that $100 each month!
Consider what you can afford and determine a specific rent amount you can pay.
If you aren't sure, try out a rent affordability calculator to see if you'll be over-budget with rent hikes.
When you are ready to approach the property manager to negotiate, use that number, and explain any circumstances related to it. Can't work a second job because you are caring for aging relatives? Share that.
Being honest with your landlord may make a difference in whether they are willing to negotiate.
5. Are you willing to do something extra or give something up?
Rather than merely negotiating a rent reduction, consider if you're willing to do something in exchange for paying less.
Will you clean the common areas?
Are you willing to do some yard work or shovel in the winter?
Would you sign a longer lease in exchange for a lower rent?
Can you pay some rent in advance for a discount?
Will you give up your off-street parking space or a second space you don't need? Maybe your landlord can rent it to someone else to make money.
Double-check with your property manager to see if there's anything you can take on to reduce the rent price.
Or, try to think of other perks you would give up that might save your landlord money or time and include those in the negotiation too.
6. Are you willing to move?
If you can afford the increase and you don't want to move, you might not feel it's worth the effort to negotiate. Maybe you could move from a two-bedroom unit to a one-bedroom to save money too.
But don't make the mistake of assuming your landlord won't negotiate the increase.
Instead, take the time to respectfully ask for a reduction to an amount you think is reasonable to pay. If they say no, at least you know you tried.
You can also consider asking your landlord for an upgrade or two to make the rent increase sting a little less.
While they should be performing routine maintenance, they might agree to put new carpet in your living room, replace an old refrigerator, or give you access to more storage to keep you happy.
If you're willing to move and know you can find another apartment you'll be happy with, you probably feel you can negotiate harder.
But negotiating harder doesn't mean you should threaten to move or be unrealistic in your demands.
Make your case by writing a detailed letter to your landlord explaining the research you've done. Keep it brief and to the point. Tell them the exact rent you're willing to pay and what you'll do (or give up), to sign a new lease.
And tell them you will call within a week to discuss your request. Then mark your calendar and make that call. Hopefully, a win-win solution will be the result of all of your hard work!
It's Time to Decide – Negotiate Your Rent or Move On?
Now that you've thought more deeply about your rent increase and you've taken action to research other options in your rental market and negotiate with your landlord, you can decide where to live.
If the landlord or management company knows they can rent your apartment at a higher rent than you're paying, they probably won't consider your request.
But you've done the work, and you're a more educated consumer now too.
This is also an excellent time to consider your track record as a tenant.
Do you always pay your rent on time?
Do you call for simple repairs you could have taken care of yourself?
Are you just using your living space, or are you working to maintain or improve it?
It may not matter to this landlord, but the "ideal" tenant sometimes ends up with a long-term lease at below-market rates. They also get excellent references from their landlords when the time comes to move.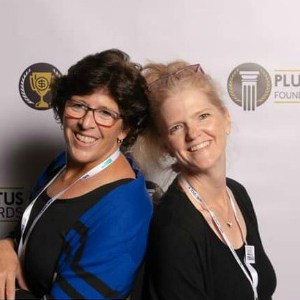 Amy and Vicki are the coauthors of Estate Planning 101, From Avoiding Probate and Assessing Assets to Establishing Directives and Understanding Taxes, Your Essential Primer to Estate Planning, from Adams Media.