When is Renting vs Buying the Best Housing Decision?
(This page may contain affiliate links and we may earn fees from qualifying purchases at no additional cost to you. See our Disclosure for more info.)
You've probably heard friends or family members debating this housing question.
Is renting the best decision or should we buy a house?
If you haven't been in on those discussions, a quick online search of "rent vs. buy" will land you almost 10 million hits. And people are passionate on both sides.
Some stress the American dream of owning a home is what matters most.
While others believe renting long-term is the best decision for many.
Popular shows on HGTV like Fixer Upper, the Property Brothers, and House Hunters are all focused on owning a home. You can't fix up or remodel what you don't own.
Whether it's a starter house, your forever home, or one you're downsizing into, – your life and screens fill with messages that homeownership should be your goal.
But the reality is many people can't afford to buy a home. Or don't want to.
Some live in expensive areas where the high cost of living prevents them from qualifying for a mortgage.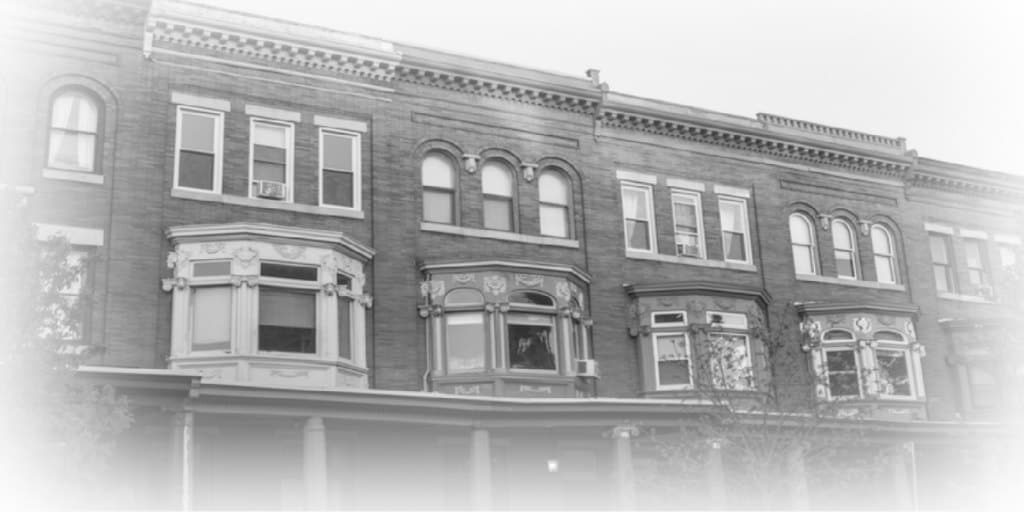 Others have different ideas about how to invest their time and money.
And research by Freddie Mac finds even though there is "growing economic confidence among renters, affordability remains dominant in driving renter behavior."
Since there are almost 46 million households renting their homes and more renters now than at any time in the last 50 years, it makes sense to look at reasons why renting is the best decision for some people.
Reasons Renting is a Good Decision
The combination of these things can make renting the best decision:
Lower Monthly Payments.
Although it isn't true in all areas of the country, renting does save most people money each month.
Monthly rent payments are usually less than mortgage payments including taxes and insurance. And some tenants even get move-in bonuses. Others a free month as an incentive to sign a lease.
Tenants may buy renters insurance to cover their belongings, but the premiums are much smaller than homeowner's insurance.
Utility, Maintenance, and Repair Costs are Minimized.
Some leases include select utility costs like water and sewer. Maintenance charges for mowing, snow renewal, and trash collection are also part of many rental leases.
Larger apartment complexes may include cable and internet as standard services in monthly rent payments.
Renters also have limited responsibility for paying for repairs and maintenance for their unit unless it's part of the lease.
And maintenance and repairs are something many new homeowners underestimate when making their monthly budgets!
More Money to Build Emergency Funds and Investments.
Renters can put money that would have gone for a down payment into an emergency fund and their investment portfolio.
Even though some people think buying a home is a great investment, others would definitely disagree.
Less Risk and Lower Stress.
The real estate market can shift causing home prices to fluctuate. And this can negatively impact the appreciation of property.
If you need to sell a house during a down market, profits may be considerably less than they would have been in a stronger housing market.
Renters don't have to worry if it is a buyer's or seller's market when their lease is up, and it's time to move.
And without having to mow the lawn or spend hours at the local home improvement store picking up parts to repair a leaking faucet, renters have more time to relax and enjoy their time off work!
More Flexibility.
Since leases are usually for one year or less, renters who are unhappy with neighbors, their job, or their apartment have the flexibility to make changes more often than homeowners.
There are steep costs with any move, but changing rental units requires application fees and security deposits, not expensive realtor fees and closing costs.
Not Ready for Marriage.
When you're ready to move forward in your relationship, you may choose to live together before marriage.
Often renting is the best decision for your first home instead of buying a house together when unmarried.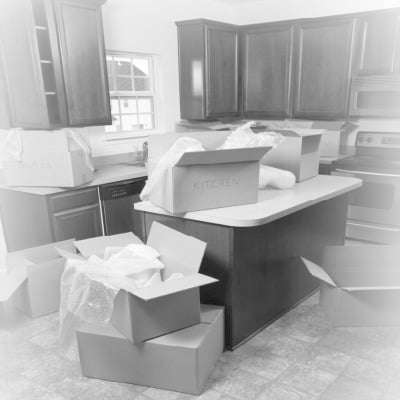 Where Buying is a Better Decision
Purchasing a home can be the right choice for some.
The Owner Controls the Property.
Renters are usually prevented from painting, changing the flooring, or removing fixtures they don't like.
They may have to pay higher utility bills because they can't install energy-efficient appliances, windows, or other home improvements that could save a homeowner money in the long term.
Renters also have to wait for landlords to do repairs and maintenance.
A homeowner may wish someone else would come and do some of the work. But ultimately, they get to make decisions on what they want to be done.
When the Math Works in a Buyer's Favor.
There are cities where buying a home with a low-interest fixed-rate mortgage can cost less than renting.
The math really favors homeowners in these areas when they plan on living in the house for at least five years. (If it doesn't need extensive repairs.)
Renters are subject to rent increases and face having to move if a landlord sells the property.
Both of these situations can cost renters money.
Making mortgage payments is also considered a type of "forced" savings too.
Homeowners put away money each month toward the principal of their mortgage rather than spending the money on something else.
Tax Deductions.
Homeowners used to have numerous tax benefits supporting homeownership. But the recent Tax Cut and Jobs Act (TJCA) now affects homeowner's tax breaks.
According to NOLO, "a majority of homeowners will receive no tax benefits at all from homeownership."
The mortgage interest deduction has a lower cap, home equity loan interest cannot be deducted, property tax deductions are now capped, and many taxpayers will no longer itemize due to increases in the standard deductions.
Checking with a tax advisor is vital if you are thinking about deductions and how they relate to renting vs. buying.
Seek information from a professional in your state to ensure you aren't hoping for a tax break you won't qualify for.
To Generate Extra Income.
If you rent, you may not be allowed to sublet a spare room on sites like Airbnb. Your lease may also prevent you from starting certain businesses from your rental home.
If you're a renter, make sure you carefully check your lease. Also, talk to your landlord before you spend time and money on ideas to generate extra income from the home.
Need More Information on Whether Renting Makes Sense?
If you still aren't sure if renting is the best decision over buying, there are some tools you can use to dig deeper into the trends and numbers.
Read: We Should Have Rented Instead of Buying
You can find a number of different rent vs. buy calculators online, including Realtor.com, and Zillow's calculator will show you the "breakeven horizon."
This is the number of years it will take before the cost of buying equals the cost of renting in a given area.
The Federal Bank of Cleveland offers a calculator too. And another one can be found on the website MortgageCalculator.org.
When is Renting the Best Decision?
You may not be getting housewarming gifts anytime soon if you decide to rent instead of buying a house.
But there are a lot of really good reasons for some people to keep renting.
It's important to run numbers in your local real estate market. And to think about your lifestyle and career path before you make your final decision.
How long you plan to stay in a particular area can make a difference when it comes to the expensive transaction costs of buying and selling homes.
As much as you might want to buy a home, if there's a chance you will be changing jobs or moving to a new area for any reason in the next few years – renting may be the best decision.
Still not convinced?
Then try out a few of the calculators to see what you will spend in both housing situations. And talk to others who rent and who have bought homes.
Listen carefully to what people regret. Even if they are happy with their housing decision, you may learn something from what they wish they'd done differently.
Next: Why I Never Want a Forever Home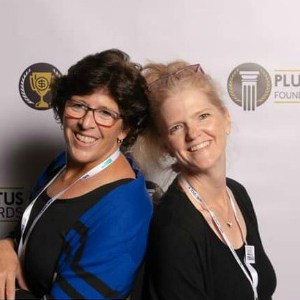 Amy and Vicki are the coauthors of Estate Planning 101, From Avoiding Probate and Assessing Assets to Establishing Directives and Understanding Taxes, Your Essential Primer to Estate Planning, from Adams Media.