Why I Never Want a Forever Home
(This page may contain affiliate links and we may earn fees from qualifying purchases at no additional cost to you. See our Disclosure for more info.)
No matter how hard you try to keep feelings at bay, buying a home can be an emotional decision. And letting emotions influence a big financial decision can have unwanted consequences.
The added pressure to find a forever home can allow emotions to run wild. Then it becomes easier to rationalize overspending, leading to financial stress and inflexibility.
My spouse and I bought six homes in 20 years. And because of these home-buying experiences, I've realized I never want a forever home.
Why I Never Want a Forever Home
I now accept that I'll never stay in one house "forever" (most people don't). And, to me, thinking about a home as temporary leads to better decisions and more options.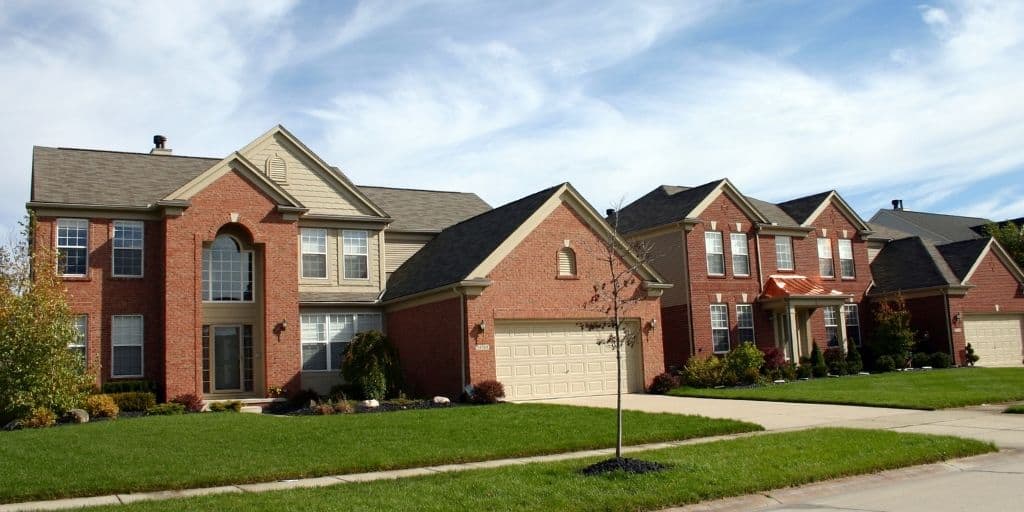 Nothing lasts forever (i.e., life changes)
Life often changes in unexpected ways. We can't possibly predict our lives 5, 10, 20 years from now. So, it's a little unrealistic for many of us to live in any given home forever.
Twice, Alan and I faced life circumstances that led to selling our home within months of buying it. One time, Alan got a new job in a new city. The other time, we had a new baby and needed more space.
Both home sales cost us a lot of money. Between real estate commissions and moving expenses, it added up to thousands.
Since we owned each home for such a short time, they didn't have time to gain enough value to make it worth it. In truth, the real estate transactions ate up all the equity we had, plus some.
Our situation is an excellent example of why they say you have to live in a home for at least five years to come out ahead.
Not only did buying and selling so soon cost us money, but it was stressful. We had to get ready for showings, make moving arrangements, and decide on our next home too.
Related: Sell Home By Owner or Use Real Estate Agent?
It's justification for overspending.
Home improvement shows and social media feed our perception of an ideal home. So, it's easy to slip into the mindset that you need a forever home when house shopping.
There's always that one house—just above your price range—that has everything you want.
You can imagine how good life will be if you live there. And you must have it because nothing else compares.
But buying a forever home usually means a bigger, more expensive home on an oversized lot.
The property taxes, utility bills, and furniture for a large house add up. And, not only does a larger home cost more initially, but it also takes more time, energy, and money to maintain.
I'm no exception here; I've fallen into this trap and learned my lesson the hard way.
Experience taught me how fast life changes. And that spending too much on a home can lead to fewer exit strategies and less freedom.
For example, if Alan's employer hadn't paid the costs to sell our first home, he wouldn't have been able to take a better job opportunity. And the second home stretched our budget, forcing us to restrict spending on other things.
On top of that, we had to pay real estate commissions out of our savings to sell House #2. With little leftover in savings, we didn't have much down payment for another home.
I like flexibility
Overextending on a forever home limits flexibility. But having an exit strategy creates more options when it comes to homeownership.
I felt trapped by homeownership twice. Both times, we had very little equity, which limited our options.
Those experiences taught me to think about our exit strategies if we needed to move. Because knowing that we have choices is a good feeling.
There's no such thing as a perfect home.
Nothing is perfect. Even homes that seem flawless at first have imperfections that slowly reveal themselves.
Every home we've owned had something inconvenient, annoying, or ugly. Maybe the cabinets are out of reach, the basement has water issues, or critters are in the attic.
Whatever it is, there will always be repairs, maintenance, and home improvement!
I don't view a home as an investment (anymore).
Real estate usually appreciates over time (but not always!). And as a homeowner, your payments and home value build equity.
So it was these factors that led me to think of a home as an investment. 
But experience has taught me the error in this thinking. While owning a rental property can be an investment, a primary house is best considered a place to live.
Home equity isn't accessible until you sell or take out a home equity loan.
Also, the taxes, insurance, and upkeep costs can diminish gains in appreciation. (And if you have to move in the first couple of years, there is the risk of paying capital gains taxes.)
I know myself
When we bought our first home, I couldn't know that we'd move in a few short months. But after buying our first three houses, I realized that even if I think I will stay in a home for 20+ years, it's unlikely.
Knowing this, I always keep exit strategies in mind.
There are benefits to staying in a home long-term.
When shopping for a forever home leads to indulgent spending, it can be problematic. But it doesn't have to cost more, and there are advantages to living in a home long-term. Most homeowners don't move as often as my family.
If your financial house is in order and you plan to live in one place for many years, a "forever home" can make sense.
Still, it's essential to sort wants and needs and balance those with affordability.
How likely is it to live in a home long-term?
According to the National Association of Realtors, the median length of homeownership is 13 years. But in some areas, it's much shorter, especially in larger metropolitan areas.
Thirteen years is a reasonable amount of time to build equity in a home. Still, it's wise to have an exit strategy.
With remote work options and mobility, most people move at least once. So, it's better not to let a forever home lock you into a mortgage that stretches your budget.
Overextending for a house purchase can limit options and interfere with savings goals like retirement and college.
Closing thoughts
Even if you plan to live in a home long-term, it's essential to ensure emotions don't lead to overspending.
Your lender might preapprove you for a loan on your dream house, but that doesn't make it affordable. The numbers can look good on paper and not work well in real life.
You should decide if the payment and extra costs of homeownership fit your budget and goals.
For me, thinking about a home as a value-added place to live that suits our needs and budget makes more sense. And if we happen to live there the rest of our lives, even better!
Next: Questions On Housing – Buy, Rent, Sell, Move? Start Here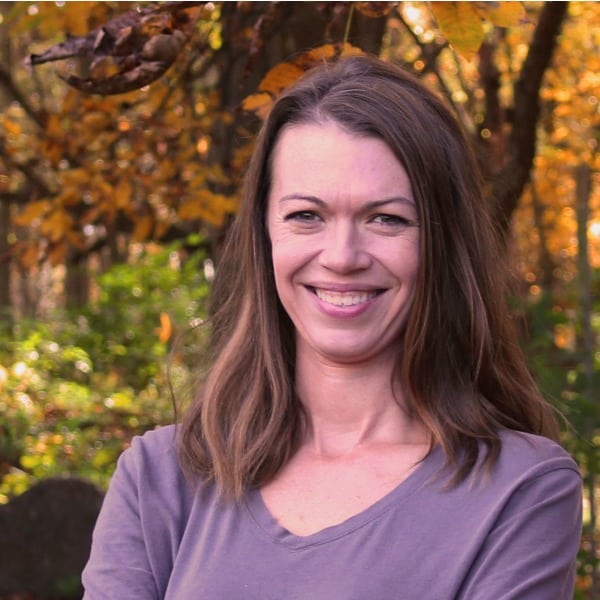 Article written by Amanda
Amanda is a team member of Women Who Money and the founder and blogger behind Why We Money. She enjoys writing about happiness, values, money, and real estate.