Starter House or Forever Home? What to consider
(This page may contain affiliate links and we may earn fees from qualifying purchases at no additional cost to you. See our Disclosure for more info.)
Buying a home is exciting. It's also one of the most significant financial decisions you'll ever make. So you want to get it right – and you want to get it right the first time.
If you're purchasing your first home, you may wonder if you should buy a "starter" home or a "forever" home.
Will you grow out of a starter home too soon?
Is spending more to buy a home you'll live in longer a smarter decision?
What to Consider Before Buying Your First Home
Before you base a decision on your wants and needs alone, there are some other, crucial factors you'll want to consider.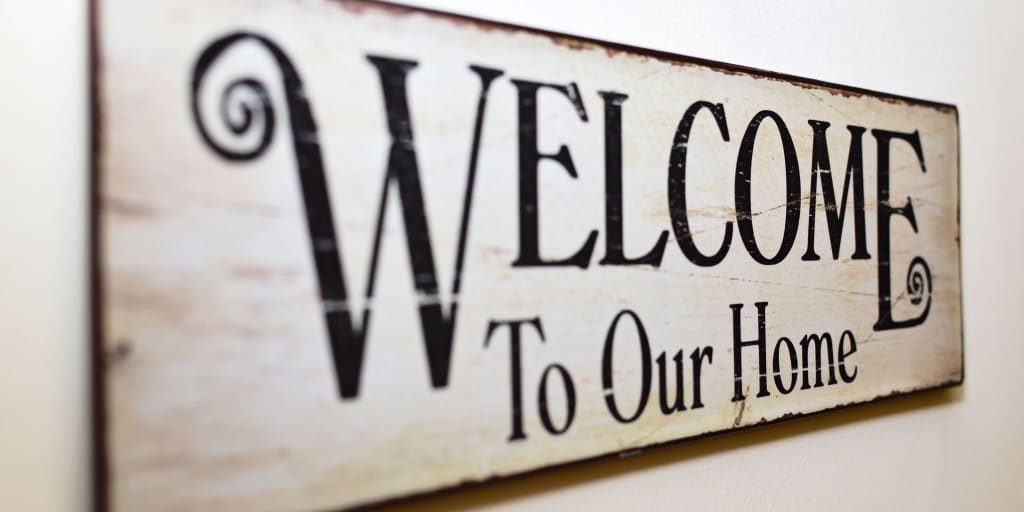 Your Finances
How much can you really afford? How do a mortgage payment and other costs of homeownership fit into your budget?
Don't just calculate the down payment and mortgage payments, but all the expenses of homeownership.
Property taxes and homeowner's insurance will be added to your monthly mortgage payment. Also, if you don't have a 20% down payment, most lenders require you to pay private mortgage insurance (PMI) each month.
The cost of PMI depends on your financial health and loan program. The cost of PMI can be anywhere from about .05% – 2.5% of your original mortgage.
You can use online calculators to figure payments. But you should also talk to a lender to get specifics related to your financial situation.
Questions to ask:
Are your finances in order?
Have you saved a down payment?
Do you have a steady income?
Do you have a handle on your debt?
Are you current on all your bills?
Would homeownership stretch your budget too far?
Interest Rates
Small differences in interest rates can make a significant impact on the affordability of a home. Even a 1% difference can make a big difference on a mortgage payment.
For example, if you borrow $200,000 at a 4% interest rate, your monthly principal and interest payments are $955. If you raise the interest rate just 1% (to 5%), the payment goes up to $1074.
The 1% difference in interest rate changes the payment by over $100 each month. And it adds nearly $43,000 in interest charges of the life of the loan.
Questions to ask:
What are the current interest rates? And what interest rate do you qualify for (will you pay more due to your credit history)?
What would the average mortgage payment be in the price of homes you're considering? (Figure principal, interest, and taxes and insurance.)
Could the interest rate affect your ability to make payments?
First-time home buyers don't always realize all the expenses of homeownership. And, typically, the bigger the house, the bigger the expenses. Below are a few of the costs of buying and owning a home:
Upkeep
Lawn care
Snow removal
Transportation costs (commute)
Real estate transaction fees (realtor fees, taxes, etc.)
Private mortgage insurance (PMI)
Questions to ask:
Do you know how much each of these items will cost you?
Do you have the extra money to pay for these costs?
What if these expenses are more than you plan for?
Your Local Real Estate Market
What type of homes in your local real estate market are available in your price range?
Keep track of prices and availability in the location you want.
If you can't find anything in your price range meeting your needs, it might be a sign you need to wait and save a little more. Or see if the local market changes.
Also, compare the costs of renting and buying in your area.
If it's cheaper to rent, you might consider waiting – to save and invest your money for homeownership down the road.
Questions to ask:
Are there homes in your market you can afford (that meet your criteria)?
Does it cost more to rent or buy?
Does it make sense to buy now or wait?
Your Exit Strategy
Buying a house can be stressful, but selling a house is even more stressful. And it costs more.
You might plan to live in your home for years to come. But life has a way of throwing unexpected circumstances our way.
Whether you decide to buy a starter home or forever home, you need to have an exit strategy.
Questions to ask:
Your emotions
Like it or not, buying a home can be an emotional decision. It's helpful to be aware of the role your feelings play.
Take a look at "why" you want to buy a home. You don't want to get caught up in the moment and buy something that doesn't suit your lifestyle or needs.
Questions to ask:
Why do you want to buy a house?

Is it because you think you should?
Is it because you worry about spending money on rent?
Or is it because it will better meet your needs?
What's most important to you in a home?
Does it make good sense for you to take this step?
Do you feel rushed to buy a home? (You shouldn't.)
Have you recently experienced any significant life or relationship changes? (If yes, you might want to hold off.)
More Questions
Location, location, location. Do you want to be close to work? Close to nature? Access to trails? Suburbs or urban setting?
What's the cost of commuting? Do you want to be close to friends and family? What are the costs of these things?
Upkeep and time. Do you want a lawn and exterior to care for? Do you have the time and equipment to take care of a yard? Or would a single family house or condo work better with your lifestyle?
Is a Starter Home Right for You?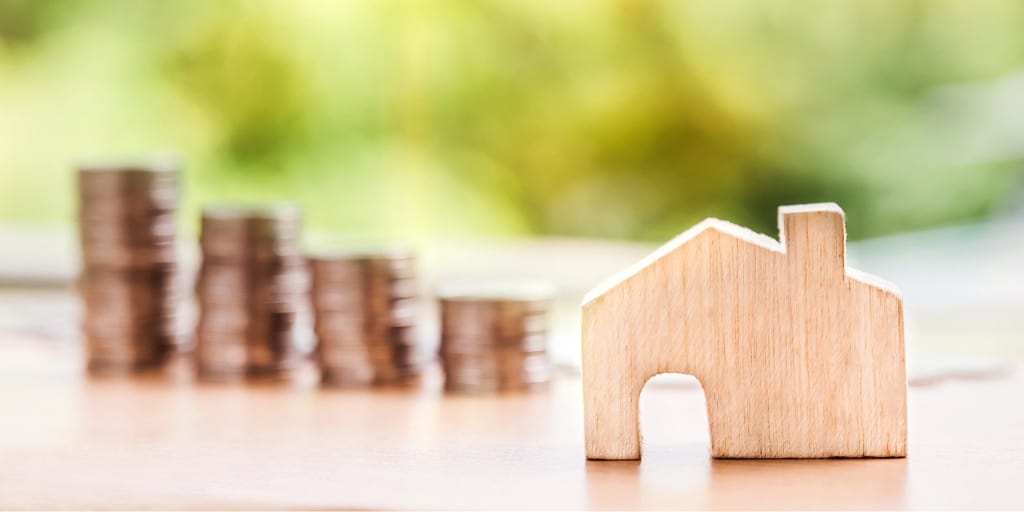 Buying a starter home is a common, affordable approach for many first-time home buyers. Most homeowners who buy a starter home expect to sell it in five to ten years to buy a larger or more expensive home.
Contrary to popular belief, a starter home isn't necessarily a fixer-upper (though it could be).
Generally speaking, a starter home is smaller and more affordable than other homes. It could be a small home, condo, loft, or townhouse.
Advantages of a Starter Home
Less expensive. Not only will you have a lower mortgage payment with a starter home, but you can save in many other areas.
With a smaller, lower-priced home you'll pay less in taxes and utilities. Maintenance costs can be lower if you don't buy a fixer-upper. And smaller means less time spent on upkeep.
Potential as a future investment. You might consider buying a starter home to live in for a few years and then rent out later to generate cash flow.
This strategy takes some planning. You'll have to buy at the right price and finance it to ensure cash flow as a rental property.
Potential for increased value and equity. The hope is your property will increase in value over time. While this is often true, it's not a guarantee. No one can predict the future.
That said, if you buy right and live in it for long enough, chances are you will have equity in the home in a few years.
You can bank more savings to put toward your forever home. A less expensive starter home could help you save more when your ultimate goal is to buy a forever home.
It could be easier to sell when the time comes. Smaller, more affordable homes are often easier to sell. There's more demand in the lower price range, especially among first-time home buyers. Of course, this depends on your local real estate market.
Additional Reading: Selling a Home to Someone You Know [Good Idea?]
Disadvantages of a Starter Home
The high cost of selling it soon after buying. If you don't think you'll stay in your home for at least five years, you might want to reconsider buying in the first place.
If you sell, you'll pay the high costs of a real estate transaction. And you might not have enough equity to re-coop the money you've invested.
You'll pay capital gains taxes if you sell too soon. If you have to move in the first couple of years due to unexpected circumstances, there is the risk of having to pay capital gains taxes.
Could be more expensive than renting. Even if you're buying an affordable home, home ownership can easily cost more than renting. Between taxes, utilities, repairs, upkeep, and insurance, it all adds up.
Harder to find. The high demand for affordable starter-homes can limit your options, and drive the prices up in your local real estate market. You might have a tougher time finding a home checking all your boxes.
Potential for losing value. You can't predict the economy or the housing market. There's no guarantee real estate will appreciate. When buying a starter home, think about what you would do if this happens.
Is a Forever Home Right for You?
A forever home is one you plan to live in for a long, long time (20+ years). It's one meeting your current and future needs for size and location. And it has all the amenities you want in a home.
Essentially, it checks most, if not all, of the boxes for what you want in a home.
A word of caution on the forever home: only proceed if you can genuinely afford it. Take your time and make sure it makes sense for you.
Advantages of a Forever Home
Price may go up in the future if you wait to buy. Generally, housing prices trend up with time (though this isn't accurate 100% of the time). Which means if you wait to buy your forever home, it could be more expensive in the future.
You can grow into it. The idea is it's big enough to accommodate your needs and your family's needs in the future. You won't have to move as your needs change.
It meets all your needs and wants. Maybe you can afford it, and the extra expense is worth it to you. Or perhaps it's not that much more than a starter home, making it a no-brainer.
It might be cheaper to sell if/when the time comes. That's if you live there for a long time. When you've owned a home for a long time, it's had more time to increase in value. You've also been making payments for several years. All this adds up to more equity and more flexibility when it comes to selling.
Disadvantages of a Starter Home
It's expensive. Not only will it cost more to buy, but it will cost more to maintain. It might stretch your budget to the max for a few years.
More upkeep. More maintenance and repairs cost more money and more time.
Could be harder to sell. Higher priced homes often take longer to sell. If life unexpectedly changes and you have to move quickly, you might be in a bind.
You could lose money if you need to sell too soon. Once again, life can be unpredictable. If you have a more expensive home, it will cost you more in real estate transaction fees.
You'll pay capital gains taxes if you sell in the first two years. Like a starter home, if you've lived in the house for less than two years, you risk paying capital gains taxes.
Final Thoughts
There's a lot to consider about housing and buying your first home. Make a pros/cons list and run all the numbers. Look at your local market and consider your future.
Sometimes it helps to look into the reasonably "foreseeable" future when making a choice.
When you still have questions about the right path for you, take a step back and wait a while.
Buying a home is a lengthy process and one of the most significant financial decisions you'll ever make. No matter what, you want to ensure you're making the right decision for you.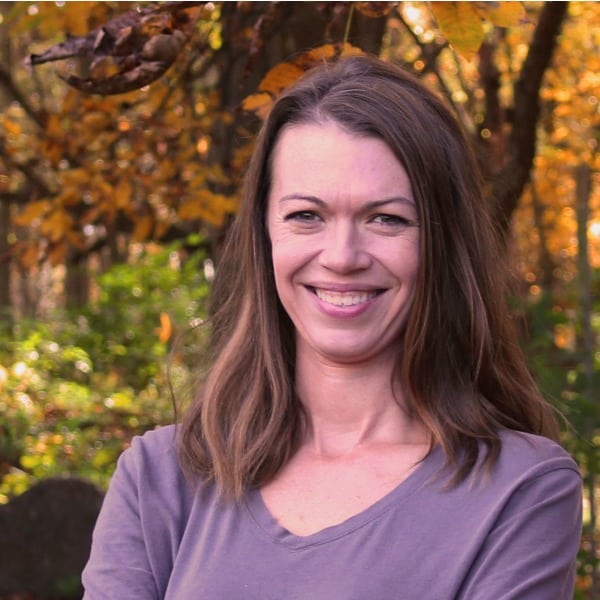 Article written by Amanda
Amanda is a team member of Women Who Money and the founder and blogger behind Why We Money. She enjoys writing about happiness, values, money, and real estate.