Single-Family Home vs Condo or Townhome as Your Primary Residence (What's best for you?)
(This page may contain affiliate links and we may earn fees from qualifying purchases at no additional cost to you. See our Disclosure for more info.)
The standard route to homeownership is a single-family home, but that doesn't mean it's always the best choice!
Maybe a condo or townhouse is a better fit for your budget, needs, and lifestyle.
So, if you're in the market for a new home, start by deciding on the best type of property for your primary residence. Which one best fits your needs and wants?
Read on to discover key differences between a single-family home vs. a condo or townhome. And then, consider how your lifestyle, priorities, and needs could influence your choice.
Single-family Home vs. Townhouse vs. Condo
The primary difference in property types is ownership, responsibility, and location.
Let's take a look at the distinguishing differences for you to consider.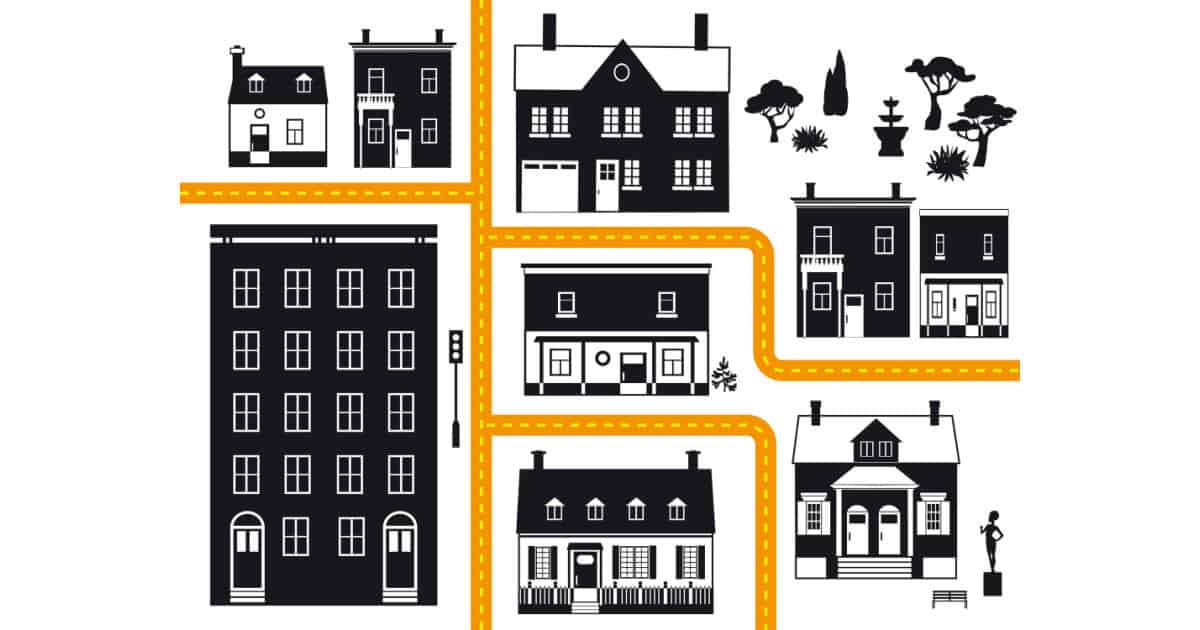 Single-family home
A single-family home is a detached house on a plot of land with separate utilities and street access.
The entire property is the owner's responsibility, including utilities, interior and exterior maintenance, and lawn care.
Condo or townhome
A condo has its own entrance with shared walls, roofs, and other common areas. Also, they often have extra amenities, like pools, gyms, and security.
Many people think of condominiums as apartment-like buildings with little to no land. And while this is often true, condos get defined by ownership, not building type.
When you buy a condo, you own the interior of your living unit.
Yet, ownership of the building exterior, grounds, and common areas is shared, so it gets covered by the homeowners association (HOA).
A townhome is a one, two, or three-story-tall attached home with shared walls and its own entrance. Most don't have units above or below them.
Townhome ownership can get structured in two ways: fee simple or condominium.
With fee simple ownership, you own the home's interior, exterior, and land it sits on.
It's like owning a single-family home, except it's an attached home.
But with condominium ownership, you only own the home's interior; the HOA covers the exterior.
Both types of ownership usually have HOA fees and by-laws. Yet the fees are generally higher with the condominium ownership structure.
What About Duplex, Triplex, and Quad Units?
These properties look like townhouses. But only one person owns an entire building and rents each unit out.
In other words, there is no shared ownership among residents.
If you want to invest in real estate, you could consider buying a multi-family property.
For example, if you buy a duplex (or triplex or quad), you can live in one unit and rent other units to tenants.
This is called "house hacking" because rental profits help pay the owner's housing expenses.
But, of course, it's not for everyone. So weigh the pros and cons before buying a multi-family property!
Single-family home vs. townhouse or condo as your primary residence: What's best for you?
To decide what type of property would suit you best, consider three factors:
Your needs: Affordability, square footage, storage, and location.
Your lifestyle: Amenities and community, your free time, DIY skills, and more.
Why Buy a Single-family Property as a Primary Residence?
Below are a few reasons you might favor a single-family home over a townhome or condo:
Location. You can buy a single-family home almost anywhere! So, if you want to live in an urban, suburban, or rural area, you can probably buy a house there.
Privacy. Most single-family homes have private yards and no shared walls. As a result, you're more likely to have quiet, private living spaces.
Freedom. Barring HOA rules and zoning, you have the freedom to do what you want with a single-family home.
For instance, you can decorate how you want, plant a garden, and pursue your hobbies (woodworking anyone?).
Space. Single-family homes usually have more space and storage, inside and out (but not always).
Variety. From quaint bungalows to modern farmhouses, you can find a single-family home in any style. Plus, you can landscape how you want!
Downsides to single-family homeownership: Money and time
Single-family homes are usually more expensive than condos or townhomes. Also, they often take more time to maintain (with more headaches.)
Since they're often more spacious, they also have more maintenance, insurance, and taxes.
And you have to do all the repairs and upkeep for the interior and exterior unless you hire someone.
Why buy a condo or townhouse as a primary residence?
Below are a few reasons you might consider a condo or townhome over a single-family property:
Less maintenance and upkeep. HOA fees often cover lawn care and snow removal. And condos also include exterior building maintenance and landscaping.
Convenience. Most condos and townhouses are in urban and suburban areas with nearby amenities. So, they're often close to shopping, restaurants, public transportation, and other services.
Extra community perks. Some condos have social activities and other perks, like gyms, pools, and security.
Lower cost. Condos and townhomes often cost less to buy and have cheaper insurance, upkeep, and taxes.
But don't forget to add in the HOA fees. Once they get tacked on, some are comparable to the cost of single-family homes.
Downsides to condo or townhouse ownership: Space and flexibility
Condos and townhomes often have small yards (or no yards), limited storage, and fewer square feet.
Plus, the HOAs limit your freedom and control over the property, and the fees can add up.
Another downside is their resale potential, depending on where you live. Attached homes often take longer to sell and don't appreciate like single-family homes.
The ins and outs of Homeowners Associations (HOAs)
Nearly all townhome and condo communities have HOAs. And some suburban single-family neighborhoods do too.
Each HOA is unique, so it's essential to review HOA fees and by-laws before making an offer on a property.
Here are some key things to learn about an HOA before you make an offer:
1. The fees. Find out the monthly (or annual) HOA fees. Also, ask about special assessments—extra HOA fees for significant improvements and repairs.
These assessments can cost residents thousands of dollars. So check to see if the HOA has money in reserve to avoid this scenario.
2. The rules. Read all the covenants or by-laws. It's not fun reading, but it's information that can make or break your experience living there.
For instance, they can limit pets, home improvements, vehicles, and more.
And if you're not following the rules, you face fines, property liens, and even lawsuits.
Deciding which type of property is best for you
Consider your priorities, lifestyle, and goals to make the best decision.
It's helpful to do a little homework and write it all down!
Consider the following:
Your needs: For space, privacy, and storage.
Your budget: Include the down payment, insurance, taxes, and HOA fees.
Home maintenance: How much money and time do you want to spend on upkeep?
Your desired location: Do you want to be near schools, shopping, work, or public transportation?
Your lifestyle: How would each option work with your family, work, hobbies, and free time?
Your exit strategy: How easy will it be to sell? How desirable is this type of property? Has it appreciated? Can it be rented out?
Think about your current situation and your goals for the future.
Next, picture what daily life might look like living in different types of property.
Then, you can make a good decision on what's best for you!
Next: What to Know Before Buying a House Together Unmarried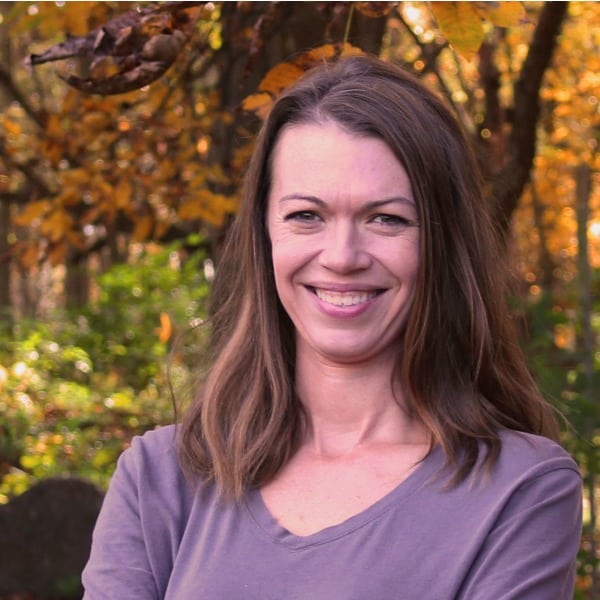 Article written by Amanda
Amanda is a team member of Women Who Money and the founder and blogger behind Why We Money. She enjoys writing about happiness, values, money, and real estate.