Getting Your Real Estate Purchase Offer Accepted
(This page may contain affiliate links and we may earn fees from qualifying purchases at no additional cost to you. See our Disclosure for more info.)
You found the perfect home, it fits your budget, and you're ready to put in an offer the seller can't refuse.
But it's not as simple as offering a fair price.
Low interest rates and high demand for homes in some areas create a seller's market. And with more competition among buyers, it's common for sellers to get multiple offers at once.
So, how can you make your offer shine – without paying too much?
Your offer is more than the price.
Price matters, but sellers usually have other motivations too.
For some, a fast closing is a priority. Others have an emotional attachment to their home and want it left in good hands.
Almost all sellers prefer a clear-cut agreement without the risk of delays.
Put yourself in the seller's shoes and think about what they would want in an offer.
Besides price, an offer decides the closing date, financing terms, who pays for what, and other conditions that need to be satisfied before the final sale.
In this article, we'll give you tips for making your offer stand out among the others. Read on to learn more about how to get your real estate purchase offer accepted!
Tips to help get an acceptance of your real estate purchase offer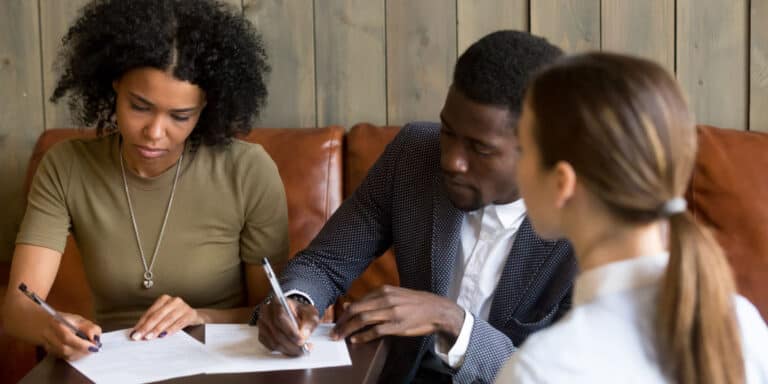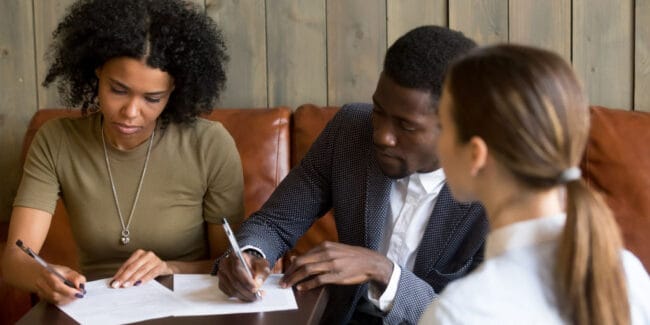 1. Write a personalized letter to the seller.
It's easy to think of buyers and sellers as adversaries. But showing the seller you're on the same team is often a better approach. One way to do this is to write a personalized letter to them.
Some sellers are more likely to choose the "right" buyers over the highest bid. A letter is your opportunity to show that you love the property and that it's perfect for you.
Your letter should be genuine, but not too long. Let the seller know you're serious about buying their home – and that you'll take good care of it.
What to include in a personalized letter to the seller:
Why you love their home. Point out details you love about the house and compliment how well it's maintained.
A little about you. Add a personal touch with information about yourself (but keep it brief).
Why it's the perfect home for you and/or your family.
Your plans for the future. How long do you plan to live there? What's your vision for the property?
Mention your financial qualifications. If appropriate, humbly state your financial standing as reassurance things will go smoothly.
Attach a pre-approval letter from your lender.
2. Don't delay.
Be one of the first viewings when a home goes up for sale. Though you don't want to make rash decisions, being the first to make an offer can put you ahead of the game.
Your real estate agent can help you stay on top of new listings. Or you can set up automatic alerts for when new homes come on the market.
3. Make your first offer your best offer.
In a seller's market, there may not be the time or opportunity for negotiation. When you make your first offer your best offer, you're more likely to stand out.
It's possible that if the seller says "no," you'll have to walk away. But by putting your best foot forward, you create an advantage over buyers that want to negotiate.
4. Leave out extra contingencies.
Contingencies are conditions that need to be met before a real estate sale is final. Every contingency you include in your offer gives you the option to back out of the contract.
From a seller's point of view, offers with fewer contingencies are more appealing.
Most buyers consider contingencies like home inspections, appraisals, and financing to be essential. But your offer is more appealing if you stick with only the necessary conditions.
Here are a few contingencies to omit from your offer to give you an edge over other buyers:
Seller concessions. If you ask sellers to pay closing costs or give you an allowance for improvements, your offer is less enticing.
Sale of your property. When you make the sale of your current house a condition, sellers are less likely to accept your offer. Consider selling your home before placing a bid on another home.
Asking for "extras." Even if you love the curtains or want the washer or dryer, it's best not to ask in a competitive market.
5. Offer more than the asking price.
Offering more than a home's sale price can work, but weigh this decision carefully.
You want to stand out, but you don't want to pay more than the property's market value. Sometimes, offering slightly over the price works. It shows you're a serious buyer without the risk of paying more than the home's worth.
6. Negotiate an unconventional price
Offering a distinct, unique price can get attention from sellers too. It suggests you've done your research to come up with such a precise number. For instance, instead of offering $250,000, consider offering $250,455. It's a number the seller is sure to remember!
7. Prove your financial competency
Reassure the seller that you can meet the financial obligations of buying a home. Here are a few ways to do this:
Include your pre-approval letter with your offer. Pre-approval shows you can get a loan to pay for the house.
Make a larger earnest money deposit. Earnest money is usually 1-2% of the sales price. Making a more significant deposit gives you an edge if there are two similar offers on the table. (But don't get overzealous. If you decide to back out of the contract without due cause, the seller can keep your earnest money.)
Offer proof of down payment. Provide sellers with documentation from your bank or financial institution.
8. Pay cash
Your offer will be more compelling if you can afford to pay cash! Sellers favor cash offers because they:
eliminate the need for lender involvement
give buyers fewer opportunities to legally back out of a purchase agreement
close faster
9. Be flexible with the closing and move out dates.
Some sellers want to close fast and move out right away. Others might want to stay in the home for several weeks to coordinate moving.
Allowing flexible options for moving or closing dates will give you a leg up on the competition. Just make sure the agreement is part of the signed contract.
10. Don't offend the seller.
Selling a home is a super stressful and emotional time for many homeowners. Low ball offers and highlighting a home's flaws are insulting and can stall the negotiation.
Sellers are more likely to consider your offer when you're empathetic and respectful.
11. Put an escalation clause on your offer.
An escalation clause states you're willing to pay X amount more than other bids, up to a specific amount. This tactic can be useful in ultra-competitive markets. But it's wise to have your attorney oversee any offer with this clause.
Sometimes the escalation clause puts buyers at a disadvantage too. Because you revealed your top dollar, the seller can counteroffer with a higher sales price.
12. Prepare to negotiate a counter offer.
Sellers often counter offer even the most appealing offers. It's wise to decide how much you're willing to pay and what contingencies are negotiable – before you make the offer.
By setting your boundaries ahead of time, it's easier to negotiate or walk away.
13. Guarantee an appraised value.
When a seller receives equally enticing offers over their asking price sometimes it's difficult to choose a winning bid.
In extremely competitive markets, buyers are now guaranteeing a specific dollar amount over the home's appraised value (if lower than the purchase offer price) to help their offer stand out and get their purchase offer accepted.
For example, if a highly sought-after house is listed for $300,000, it may receive several offers thousands of dollars over the asking price.
In this case, someone might make an offer of $310,000 and guarantee they'll pay up to $10,000 in cash if the home appraises for less than $310,000.
Final thoughts
In your home search, it's helpful to have perspective and be patient. Homebuyers often put in a few offers before one gets accepted. The right house will come along!
Following the tips in this article can help you get seller acceptance of your real estate purchase offer. The bottom line is, the easier you make it for those selling, the more likely they are to accept your offer!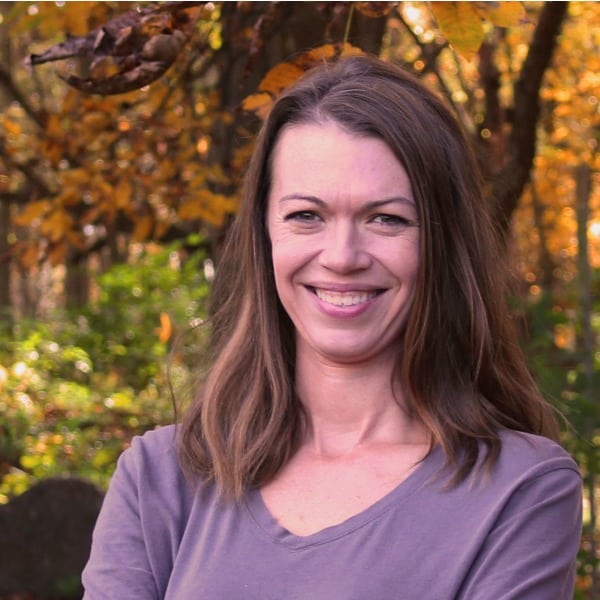 Article written by Amanda, a team member of Women Who Money and the founder and blogger behind Why We Money where she enjoys writing about happiness, values, and personal finances.