How to Buy a Home: From viewings to closing
(This page may contain affiliate links and we may earn fees from qualifying purchases at no additional cost to you. See our Disclosure for more info.)
When you're preparing to buy a home it's an exciting time, and a bit stressful.
After all, it's one of the most significant purchases you'll ever make, and it's a place where you'll make lasting memories.
It's also quite a process to get from home viewings to closing. Buying a home takes time, money, and a lot of paperwork.
It can feel overwhelming at first, but with a little preparation, you can get through the home search and purchase process without too much hassle.
We'll take you through the entire process, from home showings to homeownership. Armed with this information, you'll navigate each step and make smart decisions along the way.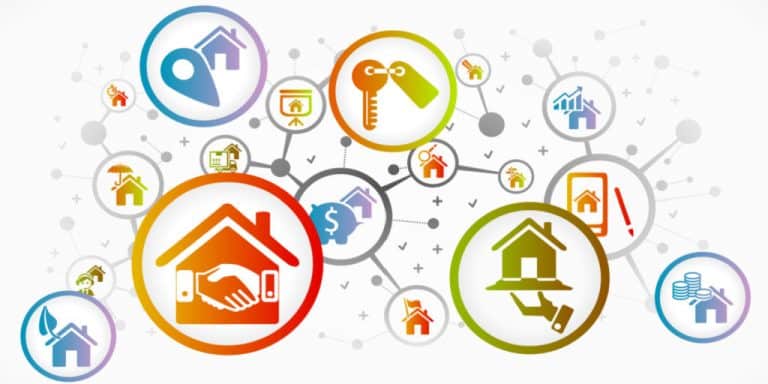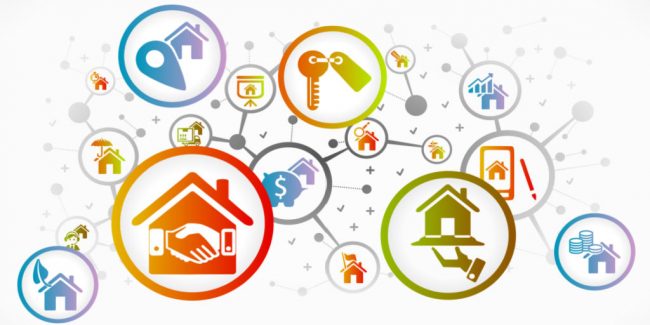 How to Buy a Home
Read on to learn these steps of the home buying process
Find a Team of Pros to Help You
Get Mortgage Pre-approval
Have Your Down Payment Ready
Know Your Budget
Viewing Homes: What to look for
Make an Offer
Complete the Inspection
Prepare for Closing
The Big Day: Closing on your new home
1. Find a Team of Pros to Help You
One of the first things to do when entering the housing market and buying a home is to find real estate pros you can trust.
You'll want to consider hiring a realtor or real estate agent and an attorney. And if you finance your home, you'll also need a lender.
In your search for a trustworthy team, ask friends and family for recommendations, and do your research. Check online reviews and talk to a few people before deciding who to hire.
It's wise to call real estate pros to ask about their approach and areas of expertise. After talking to them, determine if they're a good fit for you – or not.
Below are some things to look for when deciding who to work with. Hire a team that:
Has experience
Communicates well
Knows your local real estate housing market
Is interested in what you want
Is willing to answer all your questions
Pros to Consider Hiring
A real estate professional.
It's helpful to have a real estate agent guide you through the home-buying process, especially if you're a first-time buyer.
The good news is, as a prospective buyer, hiring a realtor usually doesn't cost you a thing. Real estate commissions typically get paid by the seller.
Real estate agents have access to homes listed on the Multiple Listing Service (MLS), a database of the homes listed for sale. They can also help you navigate viewings, offers, counteroffers, and closing.
If you view homes listed by a realtor but haven't hired an agent to represent you, you deal with the seller's listing agent.
Since they represented the seller first, it can create a conflict of interest. In this situation, it's helpful to have a real estate agent to represent your interests.
A note on For Sale By Owner (FSBO) properties: There are benefits and drawbacks to buying an FSBO. If you hired a realtor and want to buy an FSBO home, the seller might be willing to pay your agent's commission.
Lender.
If you plan to finance your home, you'll need a mortgage lender. Each lender has different mortgage rates and financing options. It's wise to shop around to find the best mortgage provider and loan program for you.
Attorney.
Your lender will hire an attorney to perform the title search. If you have a real estate agent, they will provide the legal documents for the offer and purchase agreement.
When you hire a realtor and a lender, you may not need to hire a separate attorney.*
That said, even if you have an agent and a lender, hiring an attorney can provide extra peace of mind.
*You will need representation if you buy an FSBO property. You can hire a real estate attorney or a closing services company.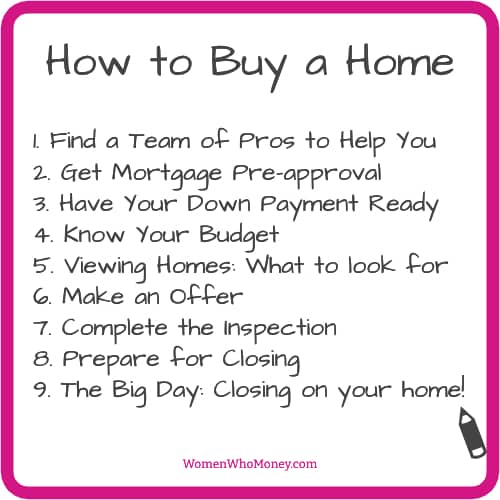 2. Get Mortgage Pre-approval
Mortgage pre-approval is one of the first things to do before you start shopping for a home.
Pre-approval means a lender has determined you're eligible for a mortgage loan. They'll confirm you have an adequate down payment and can make the monthly mortgage payment.
Your lender will ask for proof of income, savings, debt, and other financial information. They will also make a credit inquiry, which gets reflected in your credit report.
Once pre-approved, you get a letter stating the maximum amount you can borrow.
When you're ready to make an offer on a home, your pre-approval letter gives you an advantage over potential buyers without one.
Documentation needed for mortgage pre-approval
Below are the primary documents all lenders need:
30 days proof of income (your last few pay stubs)
Last year's tax return (sometimes two years worth)
2 – 3 months (or quarterly) statements from savings, checking and investment accounts
Two years of W-2's
Copy of your driver's license or ID
Social security number
They will also ask for proof of any extra income or debt that impacts your finances.
For instance, if you're recently divorced, have rental income, or get gifted money, they'll ask for documentation.
If you obtain pre-approval from a lender, that doesn't mean you can't check out other lenders.
Before you make an offer on a home, you can switch lenders if you find better loan programs, rates, or services at another lender.
3. Have Your Down Payment Ready
Your down payment needs to be accessible. It's usually best to keep the down payment in a savings account.
How much do you need for a down payment?
If you have 20% down, you'll have a lower monthly payment, and you won't have to pay Private Mortgage Insurance (PMI). PMI insurance protects the lender from loss – and costs up to 1 percent of the loan amount.
If you don't have a 20% down payment saved, you can still qualify for a mortgage loan. Lenders have loan programs available for some homeowners for as little as a 3% down payment. These loan programs come with PMI and other conditions.
You may not have to put any money down if you qualify for a VA-backed home loan. Learn more about VA home loan eligibility here.
Don't forget to save for loan closing fees!
These are fees paid to all the third parties involved in a real estate transaction. Closing fees can add up to 3% or more of the purchase price. There are often fees for:
Loan origination
Appraisal
Attorney(s)
Title Company – Title Insurance
Home inspection(s)
Credit report
Homeowners insurance premium
Escrow funding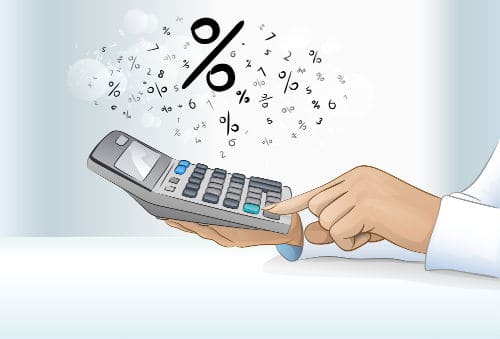 4. Know Your Budget
Determine on your own, how much you can afford to spend on a home – a common rule of thumb suggests not spending more than 25-28% of your take-home pay.
Just because your lender pre-approved you for a specific loan amount, doesn't necessarily mean you should borrow it.
You know your financial situation better than your lender.
The lender only sees your income, debt, down payment, credit score, and credit history. They don't consider other expenses, like groceries, gasoline, or school costs, to name a few.
Do the Math
Calculate how a new mortgage payment will fit into your monthly expenses. When figuring a mortgage payment, add property taxes, home insurance, and PMI to principal and interest.
Track your spending or look at your monthly financial statements to tally your monthly expenses. Be realistic and honest. And then determine how a mortgage payment will fit in.
Also, with homeownership comes the costs of home maintenance and repairs. Make sure you have a little wiggle room in your budget to cover these costs.
As mentioned previously, a common rule of thumb suggests not spending more than 25-28% of your take-home pay.
If your estimated mortgage payment is more, reevaluate how much you should spend.
5. Viewing Homes: What to look for
By the time you're ready to view homes, you have pre-approval and know what you can afford. And if you've spent time looking at online listings, you're familiar with the local real estate market and asking prices.
But once you start virtually or physically viewing homes, your emotions can take over.
It's best not to rush and make an offer on the first home you see. You'll learn more at each house showing about what you like and dislike, and what's available in your price range.
Shopping for a home takes discipline and patience.
Prioritize needs and wants
Make a list of the features you want and need in a home. Your list will help you focus when you're taking a home tour. Hone in on a few essential things that outrank all others.
You can be flexible and compromise on some features, but keep the most important items as priorities. Put your list of priorities in writing and communicate them to your real estate agent.
Below are some features to consider when making your list:
Price. Know your price range and stick to it.
Size. How much space (square footage) do you need?

How many bedrooms and bathrooms do you need?

Location. What's the commute time to work and school? Is there access to public transportation? What's the proximity to shopping, services, and entertainment?
Condition. Do you want a home to be move-in ready, or are you okay with a few repairs/updates?
Kid friendliness. If you have children in your family, consider things like a fence, schools, roads, playgrounds, pools, etc.
Neighborhood perks. Is walkability important to you? What about access to a library, pool, or nature trail?
Maintenance. How much time and money do you have to spend on lawn care and landscaping?

What about maintaining other parts of the home?

Storage. What are your needs? Consider closets, garage, basement, and attic space.
Resale potential. Though you may think you'll never sell, it's better to assume you will!
Look for red flags
Even if you've found the "perfect" house, it pays to take a closer look.
You can hire an inspector to look for problems after you place an offer. But it's smart to check for potential headaches before you extend an offer too.
Watch for these red flags:
Large cracks or gaps in the foundation or basement.
Signs of neglect. Notice overgrown landscaping, chipped or faded paint, leaky faucets, and burned-out light bulbs. Filthy cabinets, window sills, or furnace filters can also show neglect.
Water issues. Look for standing water, dampness in the basement, and watermarks on the interior ceiling or walls.
Overwhelming smells. Good or bad, a strong scent could be a sign of more significant problems.
Windows that don't seal or open/close smoothly.
Mold and mildew. Check basements, windows, under sinks, and around plumbing fixtures.
Bubbled, peeling, or stained ceilings or walls. These are signs of improper ventilation or water damage.
Uneven floors and cracked ceilings/walls. These could indicate excessive settling, foundation problems, or water damage.
Take a closer look
If a home fits your criteria, but you still have questions, learn more before making an offer.
View the property again. It's hard to remember everything after a viewing. Rather than rushing your decision, view the property one more time with a keen eye.
Spend some time in the neighborhood. Walk the area at different times of the day, visit local parks, and chat with the neighbors if the opportunity arises.
Pay attention to noise and traffic levels. Also, notice how the neighborhood feels, how friendly it is, how properties get maintained.
Check for building permits. See if any building permits were pulled for the property, especially for additions or renovations.
When permits get pulled and closed, it indicates the local municipality inspected the work. Open permits, or no permits at all, can show incomplete or uninspected work.
Find out about easements or shared property. Easements allow someone other than the owner to use the land, most often the local government.
If a fence or driveway gets shared with neighbors, determine how responsibility and maintenance get divided.
6. Make an Offer
When you find the house that's best for you, it's time to extend an offer to buy it!
An offer is a signed legal agreement to buy a home if the terms of the offer get met. The offer includes the price you're willing to pay and the terms and conditions you want in the contract.
Terms can include home inspections, closing date, and other provisions you ask of the seller.
Related: How Do I Get My Real Estate Purchase Offer Accepted?
If you have a real estate agent, your agent will submit your offer to the home seller (or seller's agent) on your behalf. If you did not hire a real estate agent, your attorney could draw up an offer.
When you make an offer to buy a home, the sellers can respond by:
accepting the offer,
rejecting the offer, or
making a counteroffer.
A seller might make a counteroffer to change the price or terms of your original offer. You can then accept, reject, or counter the seller's counteroffer.
Once you and the seller both sign an offer, it becomes a legally binding contract.
You both sign a purchase agreement detailing the final price, with the contingencies and timelines. The sale is not final until all the terms in the purchase agreement get met.
As the buyer, you include a check for earnest money when you submit the offer. Earnest money is a deposit that lets the sellers know you commit to buying the home. It's usually one to two percent of the sale price.
When the seller accepts an offer, your earnest money gets held in an escrow account. At closing, it's applied toward your closing costs.
7. Complete the Inspection
You probably included a home inspection as a contingency in your offer to help find hidden problems or maintenance issues.
As the buyer, you're responsible for hiring and paying for home inspections.
Inspections and the written home inspection report usually need to be completed within ten days of the accepted offer.
If the home inspection uncovers issues with the home, you can renegotiate your purchase agreement. At that time, you can ask the seller to fix the problem or lower the price.
You also have the option to walk away from the contract and get your earnest money returned.
When the inspection yields a problem, most of the time, buyers and sellers reach an agreement.

8. Prepare for Closing
Closing is when the final paperwork for a real estate transaction is complete, and you officially become a homeowner!
Between the time your offer gets accepted and closing day, there's still work to do. You and the seller must meet the terms of the purchase agreement before the closing date.
The average time for the closing process – offer to close – is around 40-50 days.
If you have a real estate agent, they can help guide you through the process. They'll communicate with the seller's agent and others involved to ensure the terms of the purchase agreement get done.
Your lender will also provide guidance and work with the closing agent or attorney to get the legal paperwork finished for the loan to close.
Apply for your mortgage
Once you have a fully executed purchase agreement, you'll need to complete a mortgage application officially.
The mortgage process will include locking in your interest rate, providing documentation for underwriting, and obtaining final approval for the home loan.
Lock-in your interest rate
An interest rate lock for a mortgage is often valid for 30-60 days. Some lenders will allow you to re-lock your rate if interest rates drop before the closing.
Your mortgage will be either a fixed-rate mortgage or an Adjustable Rate Mortgage (ARM).
With a fixed-rate mortgage, your interest rate (and payment) stays the same throughout the loan.
An Adjustable Rate Mortgage (ARM) has a low introductory rate but fluctuates after the initial time frame.
For instance, a 7/1 ARM means there is a fixed interest rate for the first seven years of the loan, but after that, it fluctuates with the fed fund rate.
A fixed-rate mortgage loan is a safer bet since you know what to expect long-term. With an ARM loan, it's likely your interest rate (and payment) rising after the initial fixed-rate period.
Provide documentation for the loan underwriting process
Before a lender gives final approval, they underwrite your loan to determine the risk of loaning you money.
Underwriters assess risk by looking at your credit report and history, income, savings, assets, investments, and debt. They'll also want an appraisal to verify the market value of the property you're buying.
To complete the underwriting process, your lender will need the same documentation required for pre-approval. They might also ask for more detailed information to verify your financial situation.
Once underwriting is complete, you can get final approval for a mortgage loan.
If you receive a denial, the lender provides the details necessary to remedy any problems so you can try again.
Wait for the appraisal
An appraisal is different from a property inspection. The appraisal determines the market value of the home.
Lenders hire a third-party appraiser to evaluate the property, compare it to other similar properties and calculate its market value.
Lenders need the home to appraise for the sale price or higher. If the home appraises for less than the sale price, you can:
request a price reduction
walk away from the contract
pay the difference if the sellers won't lower the price
Get homeowner's insurance
It makes sense you want to protect your home in case of fire, theft, or natural disaster. Also, mortgage lenders need proof of homeowner's insurance before closing.
When shopping for homeowner's insurance:
Compare rates and levels of coverage (it varies between companies)
Ask about any discounts you might qualify for
Make sure you have enough in savings to cover your deductible
Consider bundling it with your auto policy if it saves you money
Be sure you understand what isn't covered before securing your policy
Set-up sinking funds for future major house expenses
The last thing you want to think about is spending more money when you're in the middle of buying a home.
Still, smart homeowners know how important it is to create budget lines for big-ticket items that will need to be repaired or replaced in the future.
If the house you're purchasing comes with a home warranty, you may get help covering the costs of any appliance or home system that fails within the first year after purchase. But being proactive and planning for future expenses is very important.
Items in your new home, such as flooring, appliances, roofs, and siding, all have an average life expectancy.
Consider their current condition and determine how much it will cost to repair or replace these items over time.
Then, set up a special savings fund just for these major house expenses.
Try to avoid dipping into your emergency fund or taking on additional debt to pay for costs you could have anticipated.
9. The Big Day: Closing on your new home
Closing is the final step on your home buying journey to homeownership. A couple of days before closing, you'll receive a settlement disclosure from the lender.
The disclosure gives final mortgage approval and the exact financial details of the transaction including all closing costs.
You'll do a final walkthrough of the property within a day or so of closing. It's your opportunity to ensure the property is as expected. Address any last-minute issues before you take ownership.
On closing day, bring the down payment, an accepted form of identification, and any requested documents.
The down payment is typically a cashier's check or certified funds made out to the title or closing company.
At the closing, you'll sign many documents, and funds will get dispersed. There are many documents to sign, but don't hesitate to ask the closing agent to explain anything you don't understand before you sign it.
Closing Thoughts on the Home Buying Process
As you can see, purchasing a home is quite a process! But the journey doesn't have to be overwhelming.
When you take the time to understand the steps, prepare your finances, and hire professionals you trust, everything will go smoothly, and you'll cross the finish line.
In the end, you'll look back and be happy you took your time to make the smartest decision.
Next: Why I Never Want a Forever Home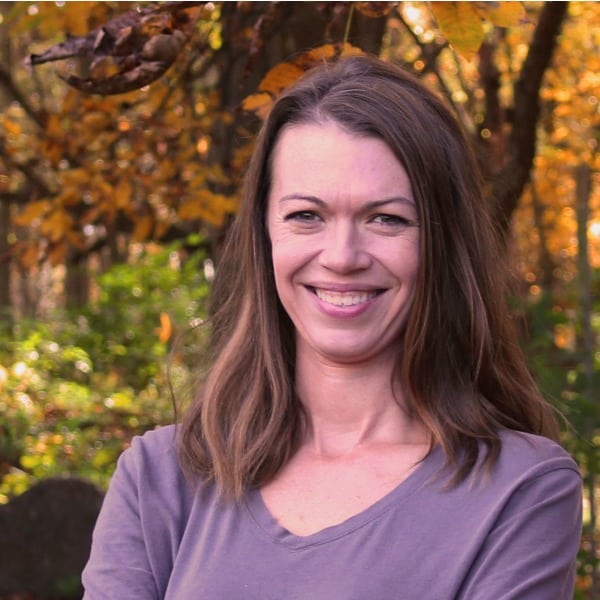 Article written by Amanda, a team member of Women Who Money and the founder and blogger behind Why We Money where she enjoys writing about happiness, values, and personal finances.