Buying a House: What to consider and do first
(This page may contain affiliate links and we may earn fees from qualifying purchases at no additional cost to you. See our Disclosure for more info.)
From the down payment to financing to finding the right home – there are many things to consider when buying a home.
It's all much easier – and less stressful – when you understand the process and prepare.
Though it's easy to get caught up in the excitement, buying a house is one of the most significant financial purchases you'll ever make.
It's essential to make sure you're financially ready.
That's why it's wise to prepare before you even start shopping for a home. Below we'll cover what you need to consider and the best first steps.
Buying a House: The best first steps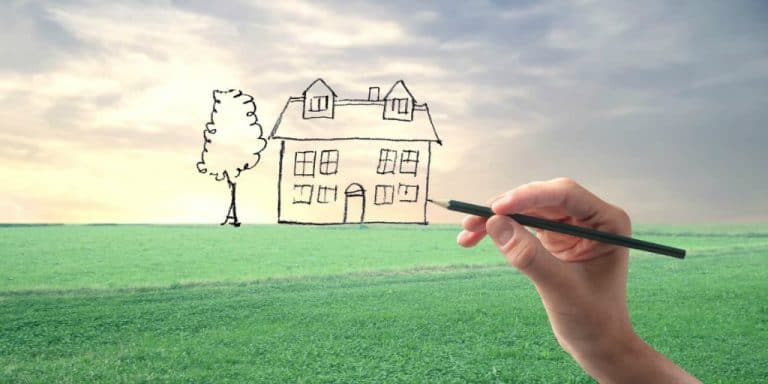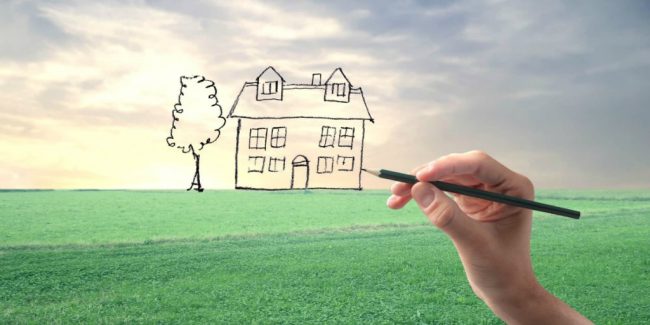 1. Save for your down payment
Saving a down payment is one of the first steps to take when you start thinking about purchasing a home.
How much you need to save depends on several things. You'll need to consider your financial situation, the cost of a new home, your credit history, and available loan programs.
If you can save 20% (or more) of the sale price for a down payment on your home, you will have more financing options.
Not only will you reduce the amount of your mortgage loan (and your payment!), but you qualify for more loan programs and better interest rates.
Also, when you have a 20% down payment, you don't have to pay expensive PMI premiums (Private Mortgage Insurance) on conventional loans.*
While it's great to have at least 20% saved, there are loan programs that don't require a 20% down payment. For instance, an FHA loan (Federal Housing Administration), requires as little as 3.5% down.
Some conventional loan programs have lower down payment requirements as well. Your lender will work with you to find a loan program suitable for your situation.
*PMI Insurance is insurance you pay each month with your mortgage payment. It's insurance to protect your lender from loss in case you default on the loan.
Other expenses
The down payment isn't the only expense you'll have when you buy a house. It's wise to have ample savings to cover the extra costs too.
Other expenses include:
Moving costs. You might pay for hiring movers, renting a truck, utility set up, overlap in residences, and more.
Taxes. Your mortgage payment includes property taxes. Each month, part of your payment goes into an escrow account held by your lender to pay property taxes and insurance. Don't forget to figure these taxes and insurance into your payment.
Closing costs. Closing is the day the buyer and seller settle the real estate transaction. Besides your down payment, you can expect to pay for things such as a home appraisal, inspection(s), attorney fees, doc fees, etc.
2. Get pre-approval from a lender
Each lender has different financing options.
Talk to several lenders before deciding which lender and loan program is right for you. Once you find a lender that meets your needs, you can get pre-approval.
Pre-approval means your lender has determined that you can afford a mortgage.
In other words, you have an adequate down payment and the ability to make monthly payments on the loan.
It's smart to get pre-approved by a lender before you start the search for your new home.
Your pre-approval will determine how much you can afford to spend on a house (though you might consider spending less than this amount!).
Pre-approval can also give you an edge when you make an offer on a home.
It shows sellers you can afford the house, giving you an advantage over buyers without pre-approval.
When you get pre-approved, lenders need to verify that you qualify for a mortgage loan, and how much they're willing to lend you.
To make this determination, they'll check your credit history and ask for documentation.
The documentation you will need for the mortgage pre-approval:
30-60 days proof of income (your last few pay stubs)
Last year's tax return
2 – 3 months (or quarterly) statements from savings, checking and investment accounts
Two years of W-2's
Copy of your driver's license or ID
Social security number
Your lender will also ask for documentation on any other income, debt, or child support you have.
3. Hire a real estate agent or look at For Sale By Owner (FSBO): Decide the best option for you
Chances are you've looked at homes online. Looking at online real estate listings is a great way to research your local real estate market.
But, once you've got your down payment saved and have pre-approval for a mortgage, you'll want to take the next step.
You can decide to hire a real estate agent or search for the For Sale By Owner Properties (FSBO) on your own.
There are benefits and drawbacks to each option. Read on to see which path you think works best for you.
Suggested Reading:
Hiring a Real Estate Agent
Benefits
Access to the local Multiple Listing Service (MLS). Real estate agents have access to local MLS databases. The database has the most accurate, up-to-date information on properties for sale. With over 90% of sellers using real estate agents to sell their homes, hiring an agent gives you access to a larger pool of houses for sale.
Your agent arranges showings. Real estate agents schedule all showings for you. They also tour each home with you.
The seller pays all real estate commissions. As a buyer, you can hire a real estate agent to represent you – for free. Though there are exceptions, in most cases, the seller pays all real estate commissions for both the seller's agent and buyer's agent.
The agent negotiates on your behalf. Most real estate agents are skilled negotiators. They understand the market and provide you with the information you need to make decisions.
The agent helps with paperwork and coordinating the closing. Agents handle the offers, counteroffers, addendums, and more. Most agents also assist with coordinating the closing of real estate transactions.
Drawbacks
Properties listed by a real estate agent can be higher priced. This is not always the case. But since the seller is paying the commissions (5-7% of the sale price), they might ask a higher price to make up for the cost of hiring a real estate agent.
The agent could be very busy. You won't be the real estate agent's only buyer. Many agents have several buyers and sellers they're working with at once. If they're swamped, you might have a hard time getting ahold of them when you need to.
Real estate agents are the go-betweens for the buyer and seller. While this can be an advantage, when agents don't communicate or work well together, it can become a hindrance.
Concerns that the agent doesn't have your best interests at heart. If you hire a competent agent, your needs and timeline should be a priority. But if your agent doesn't meet your needs, or if they're pushing you to make a decision, it might be time to find an agent that's a better fit.
Before Hiring an Agent:
Ask for recommendations from family, friends, and neighbors.
Contact several agents by phone or meet them in person.
Ask them questions to see if they will meet your needs. You might ask them how long they've been a real estate agent and ask if they are familiar with the neighborhoods in which you're interested.
Buying For Sale By Owner properties (FSBO)
Benefits
You could get a better price. Some homeowners selling their house FSBO have a lower price since they are not paying real estate commissions. Though this isn't always true, an FSBO property could save you money.
You don't have to rely on real estate agents' schedules. When you're working on your own, you can go by your schedule and timeline.
You don't have to worry about hiring the wrong agent. Though most real estate agents are great, it's possible to find one that isn't a good fit for your needs.
Drawbacks
No access to the MLS listings. As mentioned earlier, real estate agents have access to the local MLS database. Though you can get information about real estate listings on websites like Realtor.com and Zillow, MLS has the most reliable, accurate, and up-to-date information.
You have to find homes for sale, field phone calls, schedule showings, and hire professionals (attorneys, inspectors, etc.). Without hiring a real estate agent, you will have to do these tasks yourself.
You have to negotiate with sellers on your own. Take into consideration your emotions and how comfortable you are with negotiation.
You have to complete all the paperwork and coordinate the closing. You will need to hire an attorney or closing service to ensure all paperwork is complete for closing the sale.
Each Step is Important
As you can see, there are several first steps to purchasing a house. It's wise to take the time to complete each step and ensure you're ready to buy.
While homeownership might be your dream, buying too soon can make your dream more of a financial nightmare.
Get your finances in order, and consider whether to hire a real estate agent or DIY your home search.
Remember, purchasing a home is a process and one of the most significant financial decisions you'll ever make. It can be an emotional decision too.
When you plan and complete each step, you'll be more prepared in every way. And you can feel good you're making the best decision for you.
Further reading: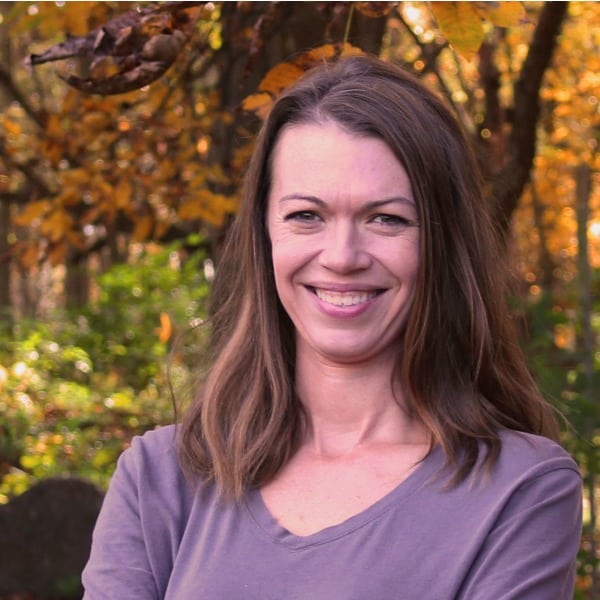 Article written by Amanda
Amanda is a team member of Women Who Money and the founder and blogger behind Why We Money. She enjoys writing about happiness, values, money, and real estate.