Selling a Home to Someone You Know [Good Idea?]
(This page may contain affiliate links and we may earn fees from qualifying purchases at no additional cost to you. See our Disclosure for more info.)
You've decided to sell your home and a friend or family member has expressed an interest in buying it. Even though it seems like a much simpler way to sell your house – remember that easier isn't always better.
There are plenty of advantages to both parties when someone you know buys your home. But it would be a mistake to ignore the drawbacks – including damage that can be done to relationships if things don't go smoothly.
Before you agree to sell your home to family or friends, make sure you understand the pros and cons of this type of arrangement. An why it's important to treat this transaction the same way you would if you were selling your home to a stranger.
Benefits of Selling Your House To Family or Friends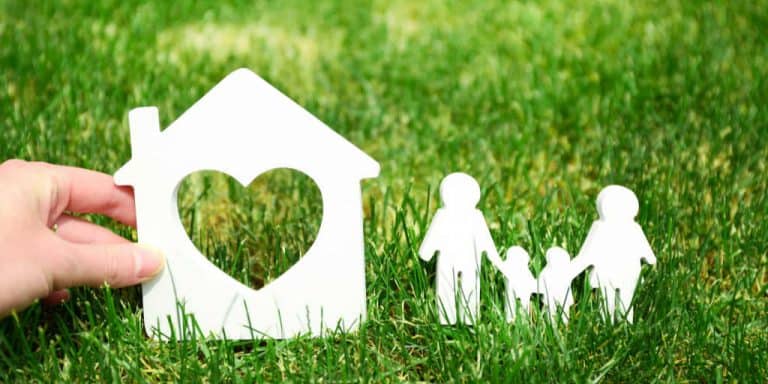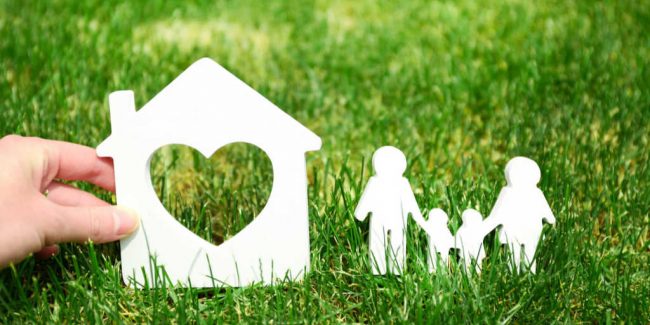 One of the best things about selling to someone you know is that they'll likely have a special appreciation for the time, energy, and money you've put into taking care of and improving your home.
There's also a good chance you'll get to visit your old home on occasion!
You and your family member or friend may also enjoy some of the following benefits from this type of home sale arrangement:
1. Less time and hassle.
If you plan to put your house on the market and get top dollar, you'll probably need to spend some time (and money) to make it "show" ready. You'll also need to keep the house in ready-to-show condition and leave your home each time a realtor brings a potential buyer through.
Selling to a family member or friend can be a much faster, easier, and more convenient process than listing your home for sale.
2. Saving money.
In addition to saving money on staging or improving the curb appeal of your home for potential buyers, you may also save money on realtor's commissions.
While it may still be a smart move to hire a real estate agent to help with your home sale, you can negotiate the commission. Or ask for a flat rate for their services.
Some people skip working with a realtor and hire a real estate attorney instead. An attorney can draw up all of the necessary paperwork for a for sale by owner (FSBO) deal.
This may save you money, but make sure the individuals who are buying your home have their own attorney review all of the documentation too.
3. More flexibility.
If someone you're close to has shown interest in buying your home, discuss your timeline and needs when it comes to moving.
If you're still looking for a new home, building a house, or downsizing to a smaller place, having some flexibility in the moving process could be crucial.
4. Making money.
If you own your home outright, you may decide to hold a mortgage (seller finance) for your family member or friend. When done right (with proper due diligence and legal paperwork), you can earn interest on the loan instead of a financial institution.
Your buyer may avoid paying for PMI (private mortgage insurance), get a better interest rate, and pay less in closing costs too.
When you agree to sell your home to someone you know, it can be a win-win for all.
Disadvantages To Selling Your Home To Family or Friends
Even with plenty of good reasons to consider this type of sale, don't be too naive to realize there are many things that could go wrong too.
Consider the following before you decide if selling your home to someone you know makes sense.
1. Losing money.
Even though you have a relationship with the people interested in buying your home, consider what you're giving up by offering them a lower price than you would a stranger.
If you're financially independent, it may not be an issue. But, if you are still saving for your child's education or stashing away money in a 401(k) or IRA for retirement, don't deal away too much of your own future to help others at this time.
A real estate agent can help you better understand the current market and what price you could realistically expect if you chose to list your home.
2. Tax concerns.
You want to have an "arm's length transaction" when selling your home to someone close to you.
Some say selling your home below 75% of the fair market value can be a red flag for the IRS. And that a case could be made that you're "gifting" the buyer a percentage of the value of the home, which may create a taxable event for them.
Sellers sometimes give a gift of equity when selling their homes to people they know or are related to. The amount of equity is the difference between the appraised value and the sale price for the home.
A gift of equity can be used as a down payment on the house when the seller doesn't expect repayment of those funds.
Talk to your agent, attorney, or tax professional to understand what important documents you'll need to complete and how to stay off the radar of the IRS.
3. Strained relationships.
It may not happen for years after you sell your home, but when an expensive or aggravating problem arises, your buyer might get upset with you.
If a skylight leaks, the basement floods, or the wonderful neighbors aren't all you made them out to be – you might get blamed. And even though they shouldn't be pointing fingers in your direction, you could hear about problems or feel guilty about your friends or family having buyer's remorse.
The script could be flipped too. You might get upset if your family or friends tear out brand new carpeting, floors you spent days laying down, your favorite kitchen cabinets, or the bushes or plantings so meaningful to you.
4. Foreclosure worries.
If you chose to hold the mortgage, what happens if your family member or friend stops making payments?
You may be in the position to support someone you care about through a job loss, divorce, or serious illness – but could you foreclose on them if they are making poor financial decisions or you really need the money?
If you hadn't considered the cons of selling to someone you know, hopefully now you'll go into this transaction with eyes wide open.
It's also an excellent reason to focus on the next section and formalize the process you use to sell your house to someone you know.
Use a Formal Process When Selling Your Home To Family or Friends
Even though you know the people buying your home, don't make the mistake of skipping a formal home buying process. While it may seem like "overkill" at the time, it might prevent hard feelings. Or even the loss of an important relationship in the future.
Follow these steps for the benefit of everyone involved in the transaction:
Find out the actual market value of your home by getting a comparative market analysis from an experienced local realtor.
Complete a property condition disclosure statement, so the buyer is aware of and has essential information about the property they intend to buy. To avoid potential legal problems in the future, review this example showing the type of information you should disclose to buyers.
Make sure a home inspection is done so both parties have an objective report about any issues with the home and significant repairs that may need addressing. You can then work together to complete the necessary repairs or adjust the sale price. You'll also have documentation to support any future IRS audit for reductions in price too.
If your buyer is getting a mortgage through a lender, a home inspection may be a requirement. Also, a title search will be performed and an appraisal will be done to determine the fair market value of the home. Even if you'll be holding the mortgage, it's a smart idea to order an appraisal.
Require the buyers to get a mortgage pre-approval unless you've agreed to seller financing. In that case, do your due diligence in determining if your family member or friend is in the financial position to purchase your home. While it may feel like you're invading their privacy to ask for documentation, they should accept that you need to protect your financial interests.
Ensure everyone involved negotiates fairly, agrees on a reasonable price, and understands the terms of the sales contract.
Hire an experienced real estate attorney to facilitate the contract and closing.
Sign a formal purchase agreement. Don't assume you'll remember promises about what appliances, furniture, or window coverings you'd said you'd leave for the buyer. Put everything in writing.
With clear expectations and open communication throughout the process, you can hopefully minimize most issues that could arise during the sale of your home.
The Bottom Line On Selling a Home To Someone You Know
The thought of a quick home sale without the need for dozens of strangers to come through your home might seem like the ideal situation. But remember – don't take it lightly.
Buying or selling a house is one of the most significant financial transactions most people make in their lifetimes.
You may be able to come up with the perfect deal to sell your house to a sibling, cousin, child, or to a friend from work. And when it's a win-win for both parties, there's little downside to this type of home sale.
You can sell your house as fast and as fee-free, as you can all agree on. But you need to ensure you protect yourself, your finances, and your relationship with family or friends by spending the time and money to follow a process.
Don't let the ease of the transaction cloud your judgment on doing what's right for all parties.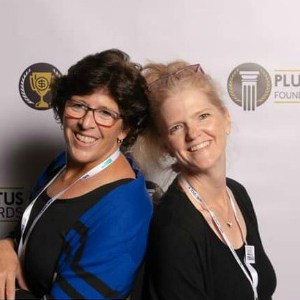 Amy and Vicki are the coauthors of Estate Planning 101, From Avoiding Probate and Assessing Assets to Establishing Directives and Understanding Taxes, Your Essential Primer to Estate Planning, from Adams Media.