Common Home Buying Mistakes and How to Avoid Them
(This page may contain affiliate links and we may earn fees from qualifying purchases at no additional cost to you. See our Disclosure for more info.)
Is now the best time to buy a home? How much can you afford to spend on a house? Do you have enough for a down payment? Where do you want to live?
If you're thinking about buying a home, it makes sense to get it right from the beginning.
A home is one of the most significant purchases you'll ever make, and mistakes can be costly.
The good news is, you can avoid the most common home-buying errors with a little knowledge and preparation. This will save you money – and a lot of stress too.
The most common home-buying mistakes and how to avoid them
Below we'll cover the 13 most common slip-ups made when buying a home and give you suggestions on how to avoid them.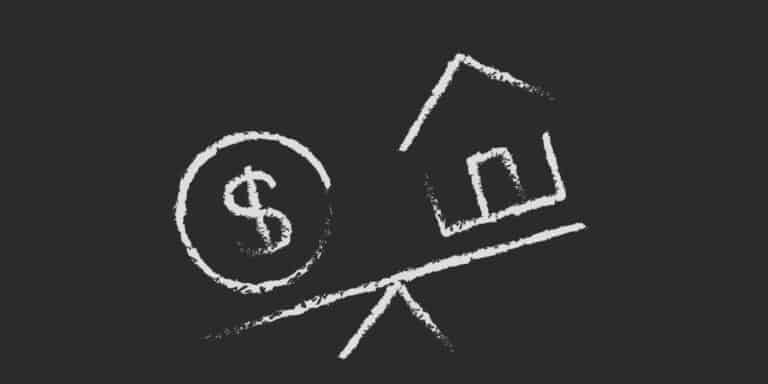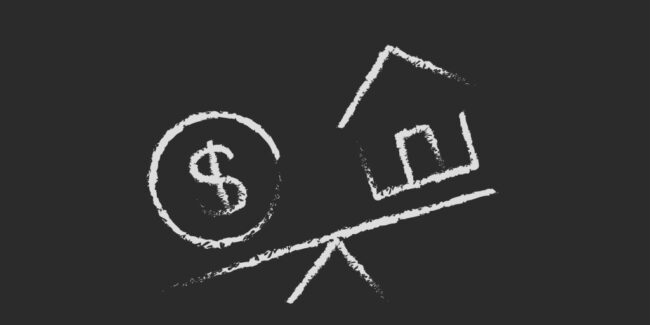 Mistake #1: Not understanding the mortgage process.
Homebuyers who don't understand the mortgage application process can be in for a surprise. Lenders request precise information about buyers' financial situations. And if buyers haven't prepared their finances, they might feel overwhelmed.
Avoid this mistake by preparing your finances before talking to a lender. Here are some ways to get ready for the mortgage process:
Save for a down payment.
Check your credit score and clear up any credit problems.
Locate your financial records, like W-2s, bank statements, and more.
Prepare to provide information on your debt – like car payments, student loans, and credit card debt.
Mistake #2: Buying a house you can't afford
It's often tempting for homebuyers to view homes over their price range. But this leads to spending more than they can afford – and trying to make it work later.
Maybe on paper, it looks like it will work. But in reality, a mortgage payment can eat up much of their income. It can stifle cash flow and interfere with money goals.
Avoid this mistake by figuring out how much you can (realistically) afford before you start viewing homes. And limit home viewings to houses in your price range.
To figure out your affordability, get a mortgage pre-approval from a lender. Also, figure out how the mortgage payment fits into your budget (run the numbers!).
Don't forget to add in property taxes and homeowners' insurance to your mortgage payment!
And if you don't have a 20% down payment, you'll have to pay Private Mortgage Insurance (PMI) too.
Mistake #3: Not saving enough of a down payment.
Some mortgage programs require less than a 20% down payment. But sometimes, these programs come with higher interest rates and other fees, as well as PMI. This pushes the costs of homeownership higher.
More fees and higher interest rates can be a financial pitfall buyers regret later.
Avoid this mistake by saving as much as you can for a down payment before applying for a mortgage. It's ideal to save at least 20% of the sale price to avoid paying PMI (and qualify for better rates).
Mistake #4: Failing to get loan pre-approval.
Buyers who start shopping for a home before getting mortgage pre-approval don't know for sure how much they can borrow.
Not only that, but they can miss out on buying a home they love. A buyer might find the ideal home, but the seller could reject their offer to go with another buyer who has pre-approval. Sellers like to see evidence that a buyer can follow through with buying their home.
Avoid this mistake by getting mortgage pre-approval before you start shopping for homes. You will know how much you can borrow, and it gives you a competitive advantage when making an offer.
Mistake #5: Not shopping around for lenders, rates, and loan programs.
Lenders have different loan programs and rates. Buyers who don't check with several lenders might miss out on better home financing options.
Avoid this mistake by talking to a few different mortgage providers. Lenders offer various costs and interest rates. And some loan programs will work better for you than others. Until you have an accepted offer on a home and submit a mortgage application, you can continue to shop for rates and loan programs.
Mistake #6: Borrowing the max.
Sometimes lenders pre-approve buyers for a mortgage higher than they can reasonably afford. But borrowing the max can interfere with other financial goals.
In other words, just because the lender says a buyer qualifies for a specific loan amount doesn't mean they should borrow it.
Avoid this mistake by prioritizing your financial goals. Do you want to save for retirement, college, or travel? Will borrowing beyond a specific amount interfere with these goals?
To determine how a mortgage fits into your budget and financial goals, run the numbers before you start viewing homes!
Mistake #7: Depleting your savings.
The costs of buying a home go beyond the sale price. One of the most common mistakes homebuyers make is emptying their savings for the down payment.
They might forget about the extra expenses that come along with purchasing a home. Closing fees, moving expenses, and homeowner's association dues are a few of the added costs of buying a house.
It's also easy to underestimate the cost of homeownership. Maintenance costs, like utilities and repairs, can add up to more than expected.
Avoid this mistake by having savings aside from your down payment. And plan for the expected and unexpected costs of homeownership.
Mistake #8: Overlooking resale potential.
Many homebuyers think they'll live in a house forever, but the median time most people live in their homes is 13 years. Chances are, they will sell their house sometime. And if they ignore resale now, it will cost them later.
You never know when life circumstances can change, and you'll need or want to move.
Avoid this mistake by considering the factors that influence resale potential. Focus on things like location, square footage, amenities, and demand for the neighborhood.
Ask yourself these questions:
Is the area experiencing growth, or has it declined in recent years?
Is the area undergoing zoning changes or development?
What are the market values of surrounding homes?
Is it convenient to services and shopping areas?
What is the noise level?
Is it close to busy roads?
Are there schools, parks, and other family-friendly amenities nearby?
Mistake #9: Not getting an inspection.
It can be tempting to skip a home inspection, especially when there are no apparent issues. But not all problems are visible. When homebuyers don't get a home inspection before buying, they might not find hidden issues until it's too late.
Avoid this mistake by including a home inspection in your offer. Hire a home inspector to check for structural, electrical, plumbing, and other issues.
Also, consider hiring specialized inspectors for wells and septic systems. It's helpful to go with the inspector when they go through the home. That way, you can ask questions and see any potential problems for yourself.
Mistake #10: Letting emotions take the lead
Home buying taps into emotions that can interfere with good decision-making.
When buyers get caught up in the dream of owning a house, it can lead to regret later. But walking away is easier said than done, especially when your heart's set on a specific home.
Here are some common mistakes homebuyers make when their emotions guide them:
They downplay obvious flaws or repairs.
They pay too much, especially in a competitive market.
They assume they can DIY problems with the home.
They continue to try to negotiate with an uncooperative seller.
They stretch their budget and spend more than they can afford.
Avoid this mistake by recognizing that emotions play a role when shopping for a home. Try to think ahead and project into the future.
Stay in your price range, and focus on the quality of the construction over the glittery details.
Rather than trying to make a bad deal work out (that's a sunk cost!), it's often better to be patient and move on. There will be other homes that will work for you.
Mistake #11: Borrowing money or changing jobs when buying a home.
Anything that changes a buyer's credit rating or income before they close on a mortgage loan can cause problems and delays.
After writing an offer on a home, the lender gets to work underwriting the mortgage loan. If a buyer's income changes or they take on more debt during this time, it could raise red flags.
At best, it could delay the process. At worst, it will mean they can't qualify for the mortgage.
Avoid this mistake by not changing your finances during the home buying process. More debt will impact your credit score and debt to income ratio. And any change in income needs to be verified and approved by your lender.
Mistake #12: Not knowing what you want.
Homebuyers that don't know what they want can end up in a house or neighborhood they despise. And if they decide to sell a short time after buying it, they can lose money.
Some examples that can cause dissatisfaction include a long commute, disappointing school district, high property taxes, and too much home maintenance.
Avoid this mistake by doing your research on location and features that are important to you. And don't forget to see how homes fit into your financial life too.
Make a list and rank your must-haves and negotiable items. Run the numbers – from property taxes to utilities to gasoline to see how a home will fit your budget.
Mistake #13: Not hiring a pro to represent you.
Some homebuyers don't hire an attorney or real estate agent to represent them.
Without representation, they could miss out on valuable guidance in the home buying process. And they might overlook important details that negatively affect them, financially and otherwise.
Avoid this mistake by hiring a real estate agent or an attorney (or both). It's wise to have pros on your side, helping you through the home buying process.
Hiring a buyer's agent is free since sellers usually pay real estate commissions. Also, you can hire an attorney to help you through the process and to review legal documents.
Closing thoughts
Buying a home is one of the most significant financial decisions you'll ever make. That's why it makes sense to take your time and get it right from the start.
By understanding the home buying process, you're better prepared. By knowing the typical home buying mistakes, you can take steps to avoid them. Then you can make the best decisions for yourself and submit a purchase offer you're confident about.
Next: Our Most Cost-Effective Value-Added DIY Home Projects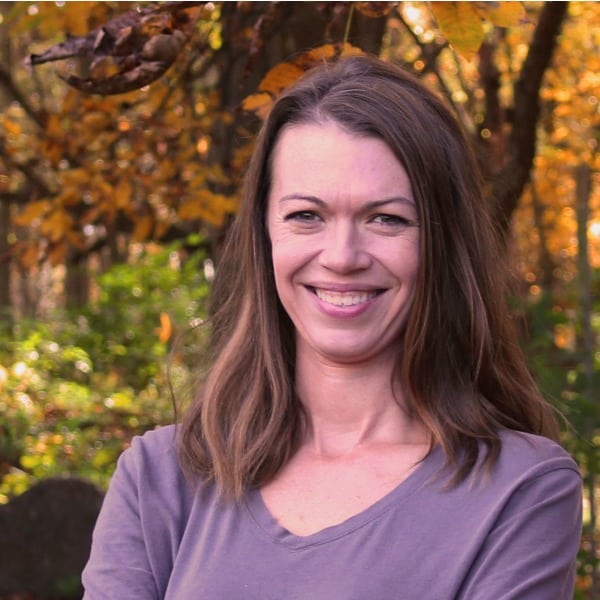 Article written by Amanda, a team member of Women Who Money and the founder and blogger behind Why We Money where she enjoys writing about happiness, values, and personal finances.