Our Most Cost-Effective Value-Added DIY Home Projects
(This page may contain affiliate links and we may earn fees from qualifying purchases at no additional cost to you. See our Disclosure for more info.)
From the moment we became homeowners, we tackled DIY home projects.
It all started with the pink bathroom in our first house. And from that point on, our skills and courage grew, and so did our DIY projects.
Granted, we spent a lot of time, energy, and money on some projects. But we love learning new skills and seeing the transformations.
So the fact that some projects also increased the value of our home was a bonus.
This article shares our most cost-effective, value-added DIY home projects. None of them were super expensive, and they didn't take expert skills, but they did add to our satisfaction and the marketability of our home.
The Value of DIY Projects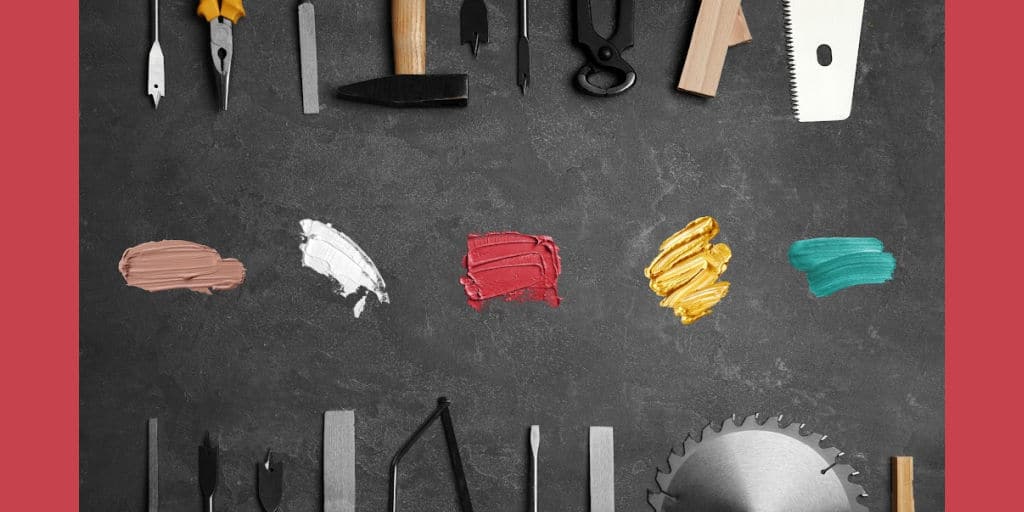 It's impossible to calculate a precise return on investment (ROI) for DIY projects. So putting actual dollar amounts on our projects is futile.
Still, it's super helpful to know which projects are likely to provide the most resale value.
Remodeling Magazine is an excellent source for home project cost and value trends.
Their most recent data shows that updating a home's exterior adds the most value. After that, the most value is from minor kitchen and midrange bathroom remodels.
The data shows an average of 60% ROI for home projects. And although you might expect a higher return for a DIY project, it's wise to decide if it's worth your time and money.
It's essential to consider all the costs, especially if you're only doing it to add value.
Still, you can increase your home's marketability without doing a significant DIY project.
For example, the cheapest way to make a home more sellable is to clean and declutter everything, inside and out.
Then, go a step further with some fresh paint. And, for more value, you can update appliances and outdated features in the existing layout.
Our Most Cost-Effective Value-Added Projects
Our most cost-effective, value-added DIY projects had some common characteristics.
For one, they didn't need special skills like electrical work or extensive plumbing. And, we didn't tear down walls or reconfigure floorplans.
Instead, we took what we already had and updated it. Not only did this save a ton of money over a full-blown renovation, but it was easier for us to do the work ourselves.
Bathroom and Kitchen Facelifts
Our kitchen and bathroom projects were possible because we used the existing layout. So, we painted walls and replaced outdated features for these two projects.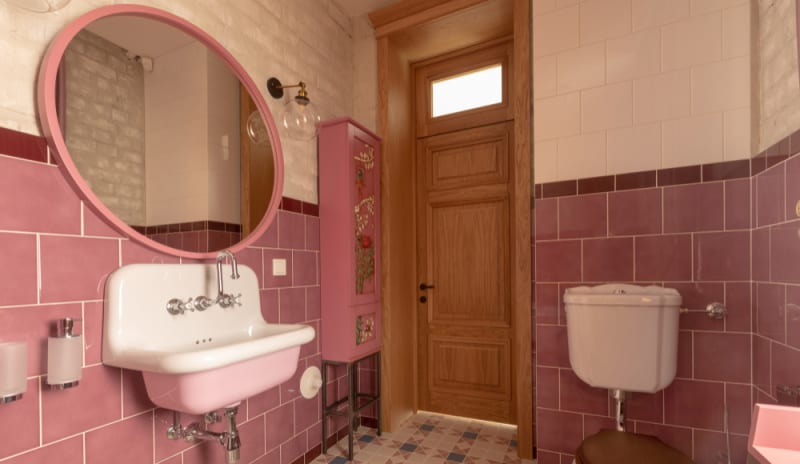 The pink bathroom redo
To us, our first DIY project was unavoidable. That pink bathroom was exclusively pink.
Pink sink, pink wallpaper, and pink vanity—you get the idea.
As young and inexperienced DIYers, we didn't have the skills, time, or money for a total renovation. So, we took what was already there and gave it a facelift.
We removed wallpaper, painted the walls and vanity, and replaced the sink and countertop. It didn't take much time or money, and when we finished, it looked like a new bathroom.
Two months later, we sold the house for more than we paid a few short months earlier. I have no proof that revamping the pink bathroom helped with the sale, but it certainly didn't hurt.
A basic kitchen makeover
A kitchen is the heart of a home and a selling point for many home buyers. But kitchen renovations can be pricey. (HomeAdvisor suggests the typical cost of remodeling a kitchen can run from $13,000 to $38,000.)
We usually move every few years, so we couldn't see spending money on a total kitchen renovation. Thus, we worked with what we had.
We replaced the dated flooring, countertop, sink, and faucet. We also painted the walls, refinished cabinets, and updated the hardware.
The entire project took a few months, primarily because of refinishing the cabinets. The stained cabinets might have helped sell the home, but if I could do it over, I would save time and paint them instead.
We lived in that house for a year longer, so we got some enjoyment out of our hard work.
That house sold within a week of listing it for sale. Again, I have no proof that the kitchen helped the quick sale. But it likely gave us a leg up over similar homes for sale.
Landscaping
Landscaping affects a home's curb appeal substantially. And it's one of the most cost-effective ways to increase a home's value.
The exact ROI is hard to predict, but most experts agree landscaping adds significant value to a home. 
DIY landscaping tops our list of projects in every home we live in.
Of course, trimming overgrown trees and bushes and pulling weeds is an improvement, plus we plant perennials and (small) trees. And adding new mulch and some pavers to the mix also makes a world of difference.
The nice thing about DIY landscaping is it doesn't have to cost a ton of money.
In most cases, a little time and energy go a long way. Though trees, mulch, and pavers cost some cash, DIYing is a lot cheaper than hiring a pro.
In our case, landscaping is something we love to do. And it's also an easy, money-saving way to spruce up a home.
So we look at it as a win-win; it's an outdoor exercise that boosts home value!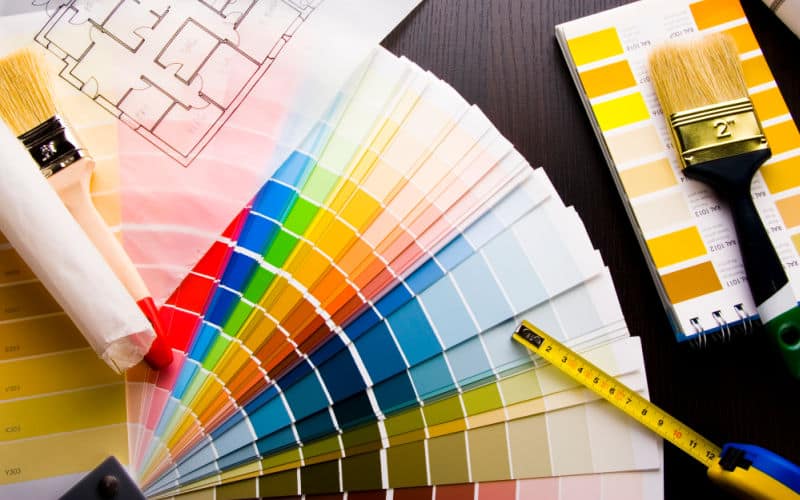 Paint, paint, and more paint
Dated colors and grungy-looking walls can make a home look small and outdated.
That's why paint can completely transform the outside and inside of any home. But hiring a professional painter is expensive.
The good news is, once you learn the basics of painting, it's a DIY project anyone can do.
With a few essential tools and a tutorial, painting is one of the top money-saving DIY projects out there.
We painted every wall of three different houses – inside and out. We also painted baseboards, trim, and doors.
Over time, our skills improved, and our projects expanded.
Our biggest challenge was painting a living room with high ceilings in a two-story home. But rather than hire a pro or climb a ladder, we rented scaffolding.
It cost less than hiring someone, and it was much safer than climbing a tall ladder.
The exterior painting presented some challenges too. But we bought a paint sprayer to paint the exterior on two of our homes, saving us a ton of time and making it well worth the $250.
Closing thoughts
In my opinion, these are our most cost-effective, value-added DIY home projects. Each project helped us learn fun skills we have applied repeatedly over the years.
Plus, we take great pride in each transformation!
Not only did we get to enjoy the fruits of our labor, but it's also helped us add value and sell each home fast.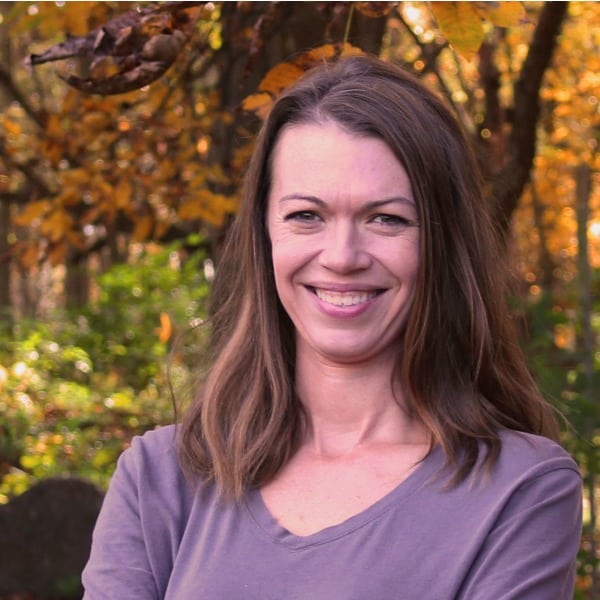 Article written by Amanda
Amanda is a team member of Women Who Money and the founder and blogger behind Why We Money. She enjoys writing about happiness, values, money, and real estate.