Is a Kitchen Remodel a Good Investment?
(This page may contain affiliate links and we may earn fees from qualifying purchases at no additional cost to you. See our Disclosure for more info.)
Home improvement projects are gaining in popularity. According to a 2020 survey by Nerdwallet, over 60% of homeowners made home improvements over the last year.
And kitchens have the broadest appeal of any home improvement project.
But renovating a kitchen is a big task. It's more expensive than many projects. And the kitchen is the heart of the home, so when it's out of order, you have to deal with the daily mess and chaos.
So, if you're thinking about remodeling your kitchen, you have to decide if it's worth it. Will the time and money you put into it be a good investment?
It's not an easy decision, but we're here to help! Read on to learn more about kitchen remodeling—costs, how it affects a home's value, and how to plan for it.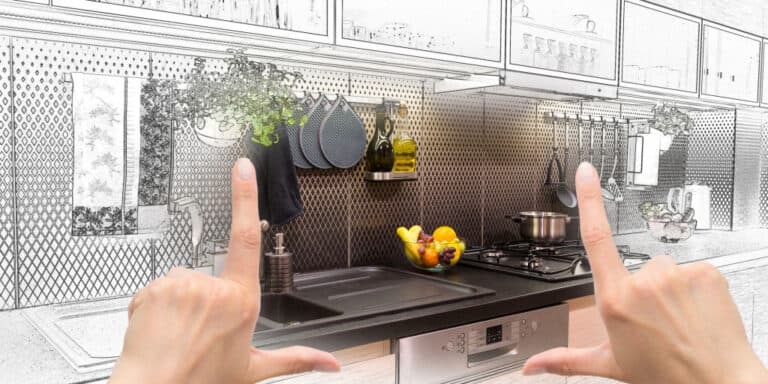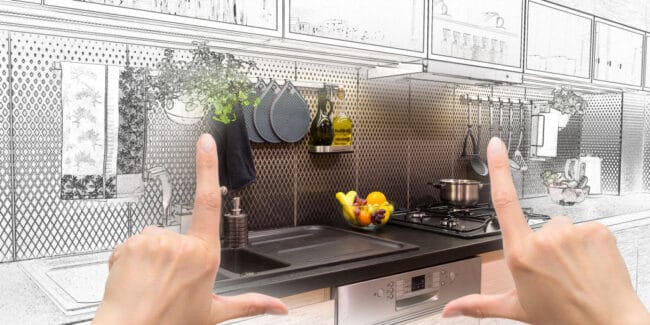 Is a kitchen remodel worth the cost?
The answer depends on the extent of the project and your reasons for doing it. You'll want to run the numbers, but there are personal factors to consider too.
Kitchen remodels cost between a few thousand dollars to tens of thousands of dollars. HomeAdvisor lists an average range of $13,332 to $37,683. And Remodeling Magazine gives an average of $23,452 for a minor remodel and $68,490 for a major remodel.
When it comes to kitchens, spending more isn't always better.
The more you spend, the less the return on your investment. The project's scope and cost—and your reasons for doing it—affect whether it's worth it.
Consider your reasons
Deciding if a kitchen remodel is worth it often depends on how much you spend. But the reasons you're doing it matter too.
Do you want to increase your property value?
Are you planning to sell soon?
Or do you want to renovate for your enjoyment?
Boost your home's value
Remodeling a kitchen is one of the top ways to increase a home's value.
But the cost rarely returns an equal value. Still, you're more likely to recover more of the money spent on minor upgrades than major renovations.
The increase in value depends on many things, including
The current state of the kitchen. Is it damaged or stuck in a time warp?
Your local real estate market. Consider the value of homes in your neighborhood.
How much it will cost. What's the level of finish and scope of the project?
Below is the cost vs. value estimates for minor and major kitchen remodels (national data from Remodeling Magazine, 2020).
Minor Kitchen Remodel
Average Cost: $23,452
Average Resale Value: $18,206
Percentage of Cost Recouped: 77.6%
A minor kitchen remodel means a facelift. You might paint, reface cabinets, replace lighting and fixtures, and add a backsplash.
Major Kitchen Remodel
Average Cost: $68,490
Average Resale Value: $40,127
Percentage of Cost Recouped: 58.6%
A major renovation is a complete overhaul—reconfiguring the layout and replacing everything. You might get new cabinets, appliances, flooring, and more.
What about resale?
A kitchen update can increase resale potential and price. But you aren't likely to recoup all your costs.
If you plan to sell soon, it's wise to be cautious about the scope of your renovation.
The most crucial thing buyers want is a home free of significant maintenance issues. If you need a new roof or furnace, you're better off spending your money on those issues.
If you decide remodeling is the right move, make sure it has broad appeal. Keep the buyer in mind when deciding on colors and design.
And before you remodel, look at the sales price and pictures of similar homes in your area. This information helps you determine how much to invest in your kitchen.
Let's say homes in your neighborhood with updated kitchens are selling for $200,000. And homes with outdated kitchens are selling for $180,000. Consider that $20,000 difference when deciding the scope of your kitchen remodel. (And remember, home improvement almost always costs more than you think it will!)
Remodeling for enjoyment
How long do you plan to live in your home?
You won't recoup all the money spent on a kitchen remodel. But if you have a few years to enjoy it yourself, it could pay off in other ways.
Maybe you'll be happier in your house (and less likely to move) if you have a more functional kitchen.
According to the National Association of Realtors, 93% of homeowners enjoyed being at home more after a kitchen renovation.
So, if it's in your budget, the money spent might be worth it!
DIY or hire a contractor?
Whether to DIY or hire a contractor hinges on the project's size. But it also depends on your lifestyle and how long you can live with the mess.
Homeowners find it easier than ever to DIY home improvement projects. And the kitchen is no exception.
There are materials specifically for DIY and a plethora of tutorials on the internet. DIYing could be a good option if you're giving your kitchen a facelift.
Yet contractors are faster, experienced, and can complete tasks most homeowners shouldn't.
If you already have a busy lifestyle and don't have the skills to do the job, DIY might add to your stress.
You might hire contractors if you have a large project or want to take a hands-off approach and get the job done fast.
Though it costs more, for some homeowners, it's well worth it.
And if you're reconfiguring the floorplan, you will need plumbing and electrical work. Pros should do this work (and it usually requires a permit).
How to plan for a kitchen remodel
You'll need to plan for the expense, work, and time for your renovation. It's also wise to think about the mess and how long your kitchen will be out of order.
When planning the project, start with the following questions:
1. What do you want? Will you completely gut the kitchen and start over with a new layout? Or do you wish to keep the current configuration and update it?
If you reconfigure the kitchen, it will cost more, and you'll need contractors for at least part of the project. If you're keeping the current layout, it will probably cost less, and DIY is more of an option.
2. How will you pay for it? Will you use cash? Use a home equity loan? Put it on a credit card? Make sure the kitchen remodel makes financial sense before you dive in.
Paying for your kitchen remodel without borrowing money is best if you can make it work. The more you borrow, the less your return on investment.
And tack more onto your budget than you think you need. Home improvement usually costs more than you think it will.
3. How will you handle the work, mess, and time? Will your household function without a working kitchen? How long will your kitchen be out of order? How will you deal with the chaos and mess?
Your answers depend on the extent of the project and if you DIY or hire contractors. Your home will be messy no matter what, but it might be more short-lived (and less stressful) if you hire pros.
To help you cope, freeze meals ahead of time, try oven-ready meal kits, and stock up on discount gift cards for take-out!
In the end, is it worth it?
If you have the budget and time (and can tolerate the mess!), kitchen updates can pay off.
They increase your property value, boost resale, and make your home more enjoyable.
But you can't expect to recoup all your costs, so weigh the decision carefully. Consider your reasons for doing the renovation, your budget, and the payoff.
Thinking through all the aspects will help you decide if a kitchen remodel is a good investment for you.
Next: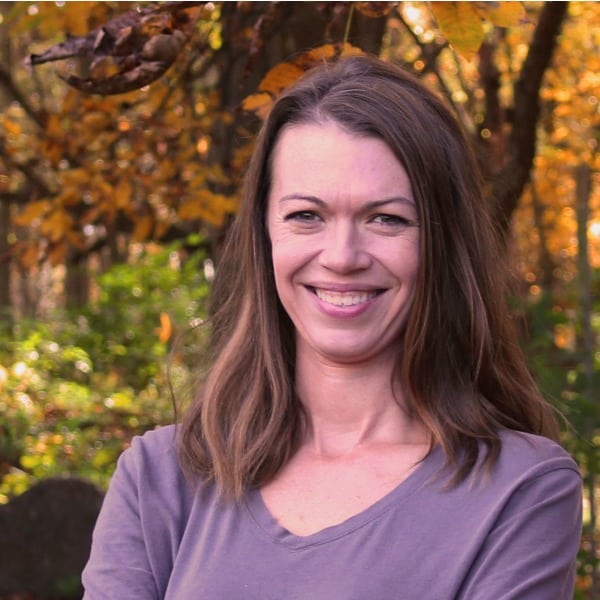 Article written by Amanda, a team member of Women Who Money and the founder and blogger behind Why We Money where she enjoys writing about happiness, values, and personal finances.