Sell House or Rent it Out? [What to Consider]
(This page may contain affiliate links and we may earn fees from qualifying purchases at no additional cost to you. See our Disclosure for more info.)
There are plenty of reasons why you might find yourself thinking about selling a house or renting it out.
You may be moving up from a starter home or downsizing from a larger home.
Or perhaps you're relocating for a job, combining households, inheriting a house, or buying one from your parents.
No matter what position you're in, you have a decision to make. Should you sell the house or rent it out?
Before you make your decision, there are essential financial, emotional, and practical points for you to consider. And you'll probably get plenty of advice from others too.
While some people love real estate investing as a way to build wealth, others have no interest in it at all.
Your smartest move? Listen to everyone and consider both sides – then sell or rent the house based on what's best for you.
Reasons to Make the House an Investment Property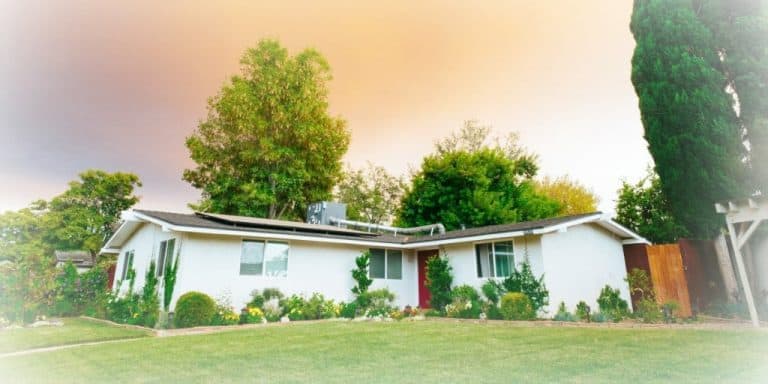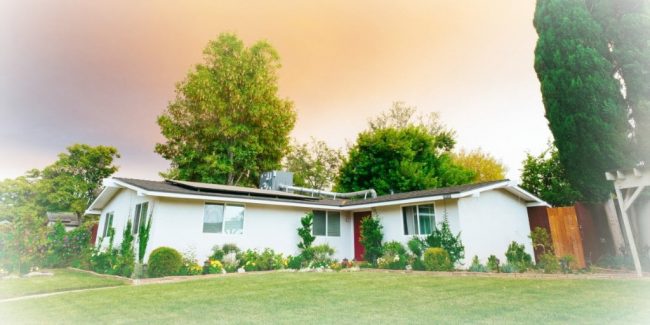 It's easy to say you can just rent the house out; it's another thing actually to do it.
Although it may not seem like a big deal, from this point forward – stop thinking and talking about renting the house out. Using those words can minimize the work involved and the scale of the decision you have to make.
When you rent out a house for profit, you've started a business. You're a landlord, the house is an investment property, and thinking about it that way may influence your decision.
With your business owner "hat" on, consider the following and see if leasing your house out still makes sense to you.
1. The Math Works
When it comes to running a successful business, math matters. Don't make the mistake of assuming the rent will cover your costs. Or worse yet, simply hope down the road the house will generate positive cash flow.
Instead, put in the work to understand the numbers now, or you may make a decision you'll regret.
To analyze potential cash flow, you'll need to know a realistic market rent for the property and an estimate of what your expenses will be.
Look online for comparable properties for lease. Or, better yet, ask a realtor to do a comparative market analysis of your property.
When you estimate expenses, account for the following:
Mortgage Payment – principal and interest, and PMI if required
Taxes – property and income if you produce a profit
Landlord Insurance
Any Homeowners' Association Fees (HOAs)
Property Management Fees
Capital Improvements
Necessary Repair & Maintenance Costs
Vacancies – including advertising and vetting for new tenants
Accounting and Legal Fees
Consider meeting with a tax professional to discuss how renting the property will affect your overall finances compared to selling the home instead.
To learn more about the numbers behind successful single-family home real estate investing, see this post. If you have time, it would also be wise to read a few books on real estate investing, so you better understand the business. Here are a few we recommend:
2. You Want to Be a Landlord
In addition to the home where you live, are you ready to take on the responsibility of another place?
You'll be showing the property, taking repair calls at night, budgeting for significant expenses, and dealing with people who want to break a lease.
You may have wonderful tenants who pay on time and take care of your property or precisely the opposite experience.
Some people never plan to be landlords because they assume they'll hire a property manager. But don't rely on that plan so fast!
If you haven't met with potential management companies and checked their references, you might be surprised. Don't skip this step unless you're okay with being the landlord. And don't forget you'll be paying up to 10% or more of your rental income for management!
It's not as easy as you think to find a quality property manager who is worth the money you'll be spending.
If you already struggle to get everything done in a day, adding a rental property can add work – even if you hire a property manager.
If you live in another city, have a stressful job, or if you have children or parents to care for (or both), you might re-think leasing the house to someone and sell it instead.
3. You're Thinking Long-Term
One advantage of making the home an annual or short-term rental investment property is you still have the option open of living there or selling the house in the future.
This may make sense if you are temporarily relocating for a job, if the area is appreciating, or if you have kids or relatives who may be interested in the house in the future.
Most real estate investors are in it for the long-term (or at least plan to be). They understand the risks involved in running a business and letting others (tenants and property managers) take control of their property.
If you are simply thinking you'll give real estate investing a try and sell the house if it doesn't work out, remember a lot of things can happen once you let someone else move in.
Real estate markets can soften, mortgage interest rates can rise, and costly renovations, repairs, and maintenance may be necessary after your tenants leave.
Listing and trying to sell the house with tenants in place can also be a real challenge.
Without sufficient funds to stay out of debt if something goes wrong, or if you realize your plans are short-term, selling the home may make the most sense.
Using a Framework to Help Decide Between Renting or Selling
Even though you've considered some of the most critical aspects of becoming a real estate investor, you still may struggle when deciding whether to rent or sell your original home.
Rather than list out the pros and cons of each option, putting the information in a decision framework or table might help.
Write down your end goals – those things that matter most to you in your life. For example, your goals could include spending time with family, lowering stress, increasing your income, starting a business, or giving back to your community. Then rank those goals from most to least important.
Next, create a spreadsheet and put your ranked goals in a vertical column or jot them down on a piece of paper with the most important at the top and least necessary at the bottom. Across the top of the spreadsheet or page, list the options you are considering. If you are definitely moving, include selling the house and renting the home as options. But there may be other options you didn't consider yet too.
If you run the numbers and your house does not work out to be a great rental, you could sell it and still pursue a different real estate investment property. Removing emotional ties to the house (remember – it's a business if you rent it out), may help you realize a different home is a better business opportunity!
Now take each option (sell, rent, other) and compare it to your goals. Create a matrix with brief explanations of how each alternative meets each of your goals. Remember, whatever you identified as very important should get the most weight in your decision.
If you are trying to increase time with your family or reduce stress – even if the math works – becoming a landlord might not be a great idea. This is when you could include another option, like investing in a Real Estate Investment Trust or REIT.
Primary goals of increasing income or becoming an entrepreneur might support making your house a rental property – if the math works. It comes down to your goals and the option aligning.
Sell the House or Rent It Out?
Even though most people would sell their house, investment property owners have to start somewhere.
Additional Reading: Is Selling Your Home To Someone You Know A Good Idea?
If the math works, you want to be a landlord, and you're thinking long-term – your own house can be a great first rental property.
One of the most significant benefits? Fewer surprises!
You know the home, the condition it's in, and the neighborhood. And you may also have a mortgage in place locked in at a great homeowner's rate.
Base your decision to sell the home or rent it out – on your wants, needs, and long-term goals – not on what others are telling you to do.
It's good to listen to their opinions, but what's right for someone else may not be right for you.
Also, keep in mind this is a much bigger decision than it might seem. There are risks and rewards with all investments, and this may be more risk than you realize. Yet, when done correctly and for the right reasons, rental properties are a great way to diversify your streams of income.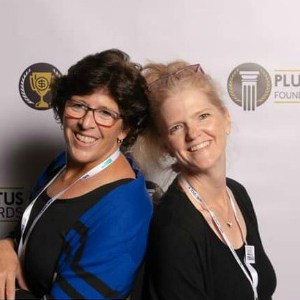 Amy and Vicki are the coauthors of Estate Planning 101, From Avoiding Probate and Assessing Assets to Establishing Directives and Understanding Taxes, Your Essential Primer to Estate Planning, from Adams Media.
Updated 11.10.19