Is Hiring a Property Manager Really Worth the Money?
(This page may contain affiliate links and we may earn fees from qualifying purchases at no additional cost to you. See our Disclosure for more info.)
Purchasing rental properties is one way for investors to build wealth. Some property owners manage their own rental properties, while others hire a property manager.
Those choosing to manage their own units save money on management fees. But they take on all the responsibilities of a landlord.
Some investors know they'll use a property management company before they even purchase their first rental property. Others look at hiring a property manager down the road.
With typical management fees between 8-12% of the monthly rental value of the property, is hiring a property manager worth the money?
Below are some important things to consider about yourself as a real estate investor and about the job property managers can do for their clients to understand if one is right for you.
Understand Your Property Management Needs
Many new real estate investors aren't prepared for the work involved with being a landlord.
While some may find properties requiring little time and energy to rent and maintain, others vastly underestimate what it takes to manage a rental property.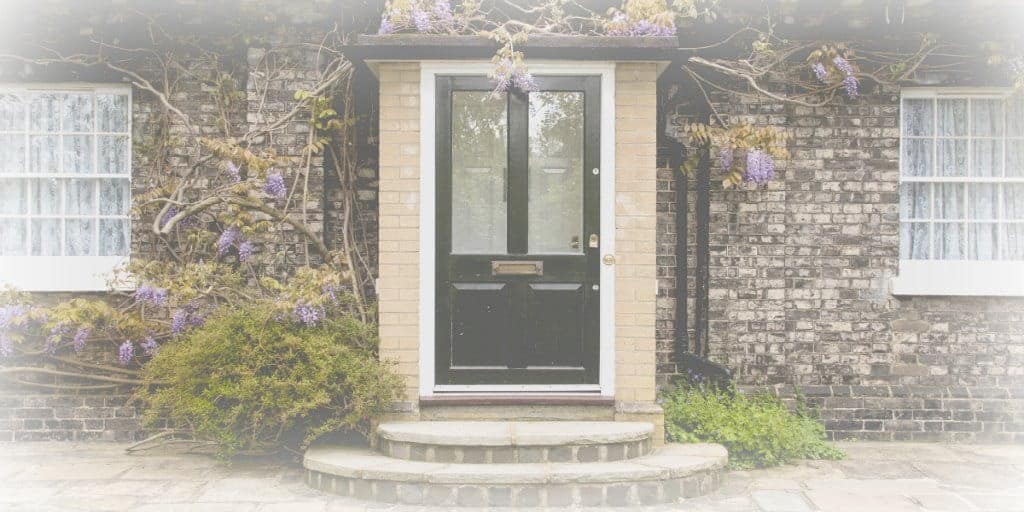 Be Realistic About Your Experience
If you own your own home, are a strong communicator, can DIY some projects, or have friends or relatives with rentals, you probably have a good idea of what landlords do.
You're probably also aware of the skills necessary to deal with typical issues you'd encounter with an investment property.
If you've only researched and read of others' success with real estate and you're anxious to give it a try, you may have a much bigger learning curve. It's not that you can't be successful.
There's just more to being a landlord than most people realize.
You should also consider your ability to handle conflict, and whether you can detach emotionally and stay focused on the property as a business.
Know the Property Condition and Type of Tenants You'll Attract
If you purchase an investment property needing a lot of work, make sure you carefully consider the money and time necessary to prepare it for tenants.
Even if you have a property inspection, you may find more things needing repair or replacement before you can collect your first rent check.
Whether you do the work or not, doubling the time you think it will take to make repairs is a smart idea.
Setting aside at least 1.5 times what you estimate repairs will cost will help you if you uncover more problems or underestimate prices. If you finish early and under budget, it's all a bonus to you!
Properties that are generally more than 20 years old and located in undesirable locations are called Class C rental properties.
You may score a great deal by purchasing an older home in a rough neighborhood, but you may end up with extra expenses due to more vacancies, frequent turnovers and evictions, and higher maintenance costs.
There's potential to make a lot of money with these higher-risk properties, but they usually require a lot more work too.
Class A (high rent, great location, many amenities) and Class B (moderate rent, some deferred maintenance, good neighborhood) properties may cost you more to buy.
But as less risky investments, they'll likely have less tenant turnover and fewer overall problems.
What's Your Workload and Where Do You Live
If you're purchasing a rental property and already work a full-time job (and possibly a side job) or if you're busy with children and their activities, carefully consider the amount of work a rental property could be.
How will you being a landlord impact your life or your family? Again, you may not need much time to work on the property depending on what you buy, but being a landlord can certainly become a job too.
Is the rental property close by or is it a considerable distance away
How will travel time to show the property or complete repairs affect you?
The property condition, location, and types of tenants you have may play a significant role in how involved you'll be with the property.
Landlords who've gotten out of the business will tell you, getting calls from your tenant due to an overflowing toilet as you're heading to bed can chill your enthusiasm fast.
What a Property Manager Offers
It's important to note that everything discussed below about property managers assumes you find and hire a competent management team.
There are plenty of property managers not worth their fees. Be sure to exercise caution, interviewing multiple managers, and checking references before you go through with hiring one.
Keep in mind, most property managers allow owners to choose their level of involvement with the property too. Some owners are actively involved while others may field a few calls or emails and give approvals for work to be done.
"Property Management Fees vary from owner to owner due to several factors. a) The condition of the property and/or b) the amount of vacancy or deferred maintenance needed. If my company classifies a property as "distressed" then Management fees could be upwards of 15% until the subject becomes stable, at which time Management Fees will reflect accordingly".

Jennifer Hubbard, Senior Property Manager, The Young Agency
Tenant Placement and Management
A manager will market and show the unit, take applications, and screens potential tenants. They'll also run background, credit, and reference checks before selecting a tenant.
Depending on the property manager and contract, this is done for a flat fee, or it's based on some portion of the monthly rent. Many managers charge a full month's rent to place a tenant.
Property managers respond to tenant complaints and repair requests.
They also manage a tenant's move-in and move-out, deal with keys and the need for lock changes, and determine fees that may be deducted from security deposits.
This is one benefit most owners are looking for when they seek property management. Passing on the responsibility to find good tenants or manage them, even though it comes at a price.
Hiring of Contractors
If you manage your own rental properties, you either have to do maintenance and repair work yourself or arrange for contractors.
Larger management companies usually have their own team to handle routine maintenance and emergency repairs.
Whereas small property management teams generally have 'go-to' contractors they trust to do quality work on the properties they manage.
Some owners like to be involved in the maintenance or turn-overs of their units. This can save money and allow them to play an active role without too much involvement with tenants.
In this case, the owner and management team decide how decisions will be made. And who will complete the required tasks and emergency calls.
Management of Finances
Property managers collect the money – application fees, security deposits, rents, and late fees when tenants don't pay on time.
They'll pay the bills on the property including mortgages, taxes, and utilities.
When the property needs maintenance or a repair, your management team gets the bill and pays it.
At the end of the month, you receive an income and expense statement. At that time, you may have to send the management company money, or you receive a disbursement of funds.
Management companies also generate the tax documents owners need at the end of the year.
Legal Issues Addressed
One of the most important things a property management team does for an owner is addressing legal issues relating to the tenants and the property.
Managers are responsible for securing a legal lease with tenants. They also tend to have a much better understanding of the legalities involved with advertising a unit and not discriminating against potential tenants.
Managers handle legal notices such as 3-day rent demands, and they may go to court for evictions. They set up regular inspections of units outlined in the lease and answer calls from code or fire inspectors.
It's the property manager's job to inform tenants of anything they are doing that's breaking their lease. Then checking to ensure violations are remedied.
Is Hiring a Property Manager Worth the Money?
Determining if you hire a property manager or not depends on your goals and your property.
Property management isn't worth the money to some investors. They may be owners who are full-time landlords with multiple properties. Or they've chosen to be a landlord as their side job.
Other owners, who skip management, have found easy to manage properties requiring very little work.
One important note, even if you choose to manage your own properties – it pays to have a backup plan in case you're no longer able to handle them.
For others investing in real estate, there's no way they'd choose to manage their own rental properties.
They find value in hiring a property management team and have very little involvement with the rental unit.
These owners write off the management fees on their taxes. They also appreciate being able to spend their time doing anything other than worrying about their real estate investments.
We hope this article helps you think through whether hiring a property manager is the best decision for you!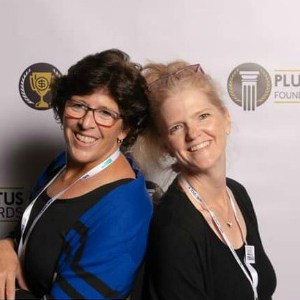 Amy and Vicki are the coauthors of Estate Planning 101, From Avoiding Probate and Assessing Assets to Establishing Directives and Understanding Taxes, Your Essential Primer to Estate Planning, from Adams Media.