Buying a Short Sale, Foreclosure or REO Home: Too risky?
(This page may contain affiliate links and we may earn fees from qualifying purchases at no additional cost to you. See our Disclosure for more info.)
Whether you're looking for a bargain on your first home, hoping to score a great deal on a bigger house, looking for a house to flip, or investing in another rental property – your attention is focused on foreclosures.
But is it a good idea or way too risky to buy a home in foreclosure?
Everyone might be telling you it's crazy to buy a distressed property.
You certainly understand plenty of things could be wrong with a house someone isn't paying for.
But you also want to do your research before you accept that they're all "money pits" or dumps.
Read on to learn more about the foreclosure process and the pros and cons of buying a home in any stage of foreclosure.
What are Foreclosure Properties?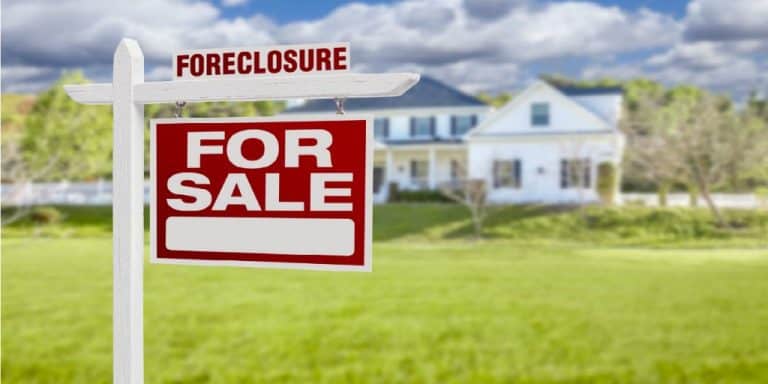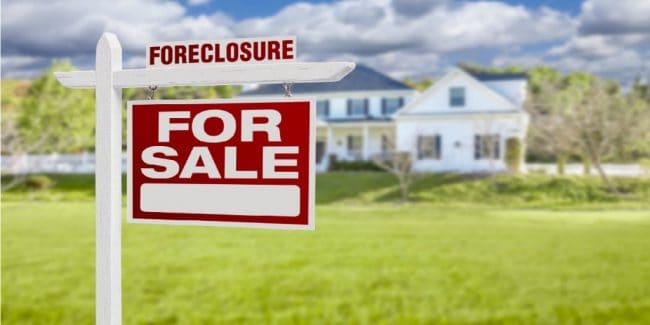 When a homeowner misses their mortgage payment for multiple months, their mortgage may go into default.
Their lender then has the right to "call" the loan and require payment in full for whatever is owing on the home.
At that point – even if they still occupy the house – the home is in pre-foreclosure.
A homeowner may request from their lender, the ability to sell the home for less than what's owing, known as a short sale. (Note: not all short sale properties are pre-foreclosures.)
If they can perform a short sale, they'll prevent the home from reaching foreclosure and harming their credit further.
But when mortgage payments are 120 days past due, most lenders have the legal right to start foreclosure proceedings.
Each state's foreclosure laws provide specific details on timeframes.
Lenders will list the home for auction in an attempt to recover the balance of a mortgage.
If the house does not sell at auction, it becomes the property of the lender, known as a real estate owned (REO) or bank-owned property.
The lender will usually then make any necessary repairs to the house, pay off liens on the property, and ready it for sale.
Buying a Pre-Foreclosure Home
Pre-foreclosure properties are those where the owner is more than 90 days late in payments to their lender, but they still own the property.
Things to keep in mind:
Homes are not always for sale on the market at this time

homeowners may be making arrangements to avoid foreclosure
they may welcome a cash buyer if the circumstances are right
Pre-foreclosures not on the market can be found in newspaper listings and on the Zillow website once you register for a free account.
You'll want to do plenty of research on the property

search public records for previous sale and mortgage balance information
speak with owners or neighbors if possible
tour the property if possible with a contractor for estimates on any repairs it might need
Some real estate agents specialize in these types of properties. It would be wise to utilize their services or those of an attorney specializing in foreclosure real estate.
There is always a risk the homeowners' mortgage lender could foreclose on the property during this stage. So you'll want to do your homework and stay up on the status of the proceedings too.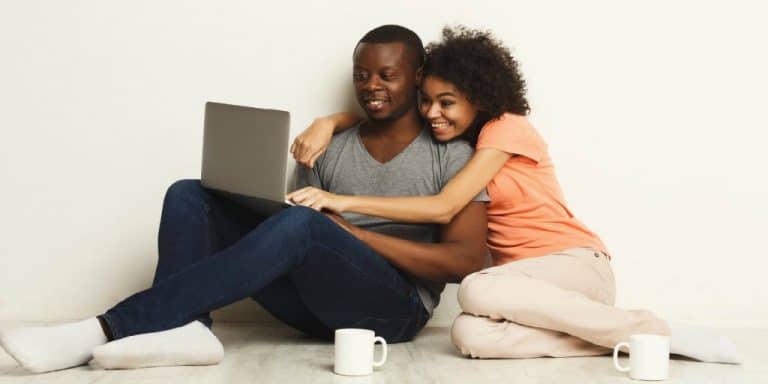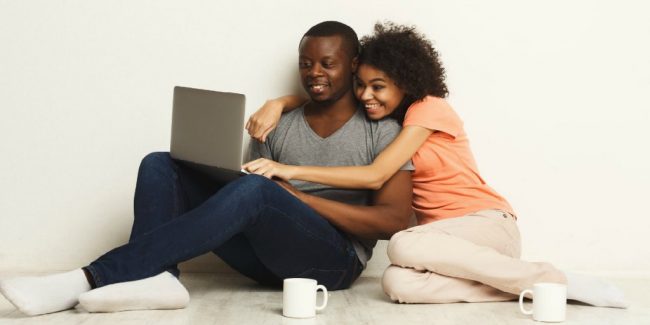 Buying a Short Sale Property
When a homeowner owes more on their mortgage than their home is worth, they are considered "underwater" on the house.
When they need to sell their home or become unable to make payments on their mortgage, they may request approval from their lender to short sell the property.
Owners' must have the permission of their lender to perform a short sale
Short sale properties are mostly bought and sold through real estate agents
Short sales can benefit both buyers and sellers
Potential risks:

lengthy process (can be six months to a year)
property sold "as is,"
obstacles can come up along the way delaying or preventing the sale
When searching for listings through online sites or a realtor, you'll want to note whether the property already has approval for a short sale or if "third-party review is required."
The latter means it could take a long time to complete a purchase.
As with pre-foreclosure properties, a short sale can be derailed due to foreclosure.
Circumstances changing for the owner, such as them becoming current on their mortgage, filing for bankruptcy, or selling to a higher bidder, can also occur.
Buying a Home in Foreclosure
One of the biggest reasons people consider purchasing foreclosures is because they can buy them below market price.
Lenders want to make as much as they can at auction to reduce their losses.
Still, they're also anxious to sell these properties to avoid carrying costs (property taxes, maintenance) and other issues related to vacant properties (vandalism).
The Pros
Here are some benefits to buying a foreclosed home:
Buying Power. Ability to purchase a larger house, more acreage, or buy a home in an area/neighborhood that would normally be out of your price range
Less Competition. Fewer buyers look at these properties
Equity. Low purchase prices allow you to build equity quickly
Funds. Loans or grants may be available for the rehabilitation of some foreclosure properties
The Cons
Your friends and family have good reasons for concern when you voice interest in buying a home in foreclosure.
Why?
Because you're likely purchasing the home sight unseen (no viewing or inspection) and in "as-is condition".
While not all properties in foreclosure are suffering from neglect, many of them are in severe disrepair and need improvements.
If you're new to real estate or lack the skills of a contractor, the necessary work to get distressed properties ready to live in or rent out may wipe out any savings from purchasing the property.
It may even cost you thousands (or tens of thousands) more than you anticipate.
There are several other items or drawbacks for consideration when looking at foreclosure properties.
Title Search. Be sure you do a title search for any liens (back taxes, mortgages) against the property. It's important to know what bills you'll have to pay off if you're the winning bidder at auction.
Cash. Most foreclosures at auction are "all cash" deals. You usually won't have time to set up financing before a closing date is set. (Make sure you understand the bidding process and requirements for payment in your county or state.) Your budget also should be big enough to pay for the house and any repairs or improvements you're planning. It may be challenging to get a loan to rehab a foreclosed property.
Bidding Wars. Even though a lot of buyers avoid foreclosures, good deals may result in a bidding war driving the price up. Ensure you don't get caught up in the bidding. Or you might end up going beyond your budget. It isn't a deal if you overpay for a property.
Legalities. There may be other legal issues related to a foreclosed property. In many states, homeowners even have the "right to redeem" for a certain period after their house is foreclosed on. It's a wise move to consult a real estate attorney if you have questions or concerns about legal issues surrounding foreclosures or bank-owned properties.
Taxes. Don't forget that anything you do to improve the property will likely increase your property taxes too. Plan on it if you are considering buying a foreclosure property.
Finding Houses in Foreclosure
There are definitely fewer foreclosures than there were after the Great Recession a decade ago, but you'll likely find properties in some stage of foreclosure in most areas.
Check out the foreclosure trends in your state on this RealtyTrac interactive map.
If you think you still want to pursue this type of property, do plenty of homework first.
Attend an auction to see how they work. Learn about the online bidding process for some properties also.
To find foreclosures available in your area, you can check legal notices in local papers or look at the Zillow's Foreclosure Center.
But it would also be smart to search your municipality's website for properties too.
A general search for properties in foreclosure for your area may lead you to sites where they want you to pay for lists of houses. Ensure these are legitimate businesses and not a scam.
It can make sense to pay for the work someone else does to aggregate the information and send it to you – but you might pay too much for something you could do yourself.
Buying an REO or Bank-Owned Property
When a foreclosed home does not sell at auction, it becomes the property of the mortgage lender.
The bank will ultimately list the real estate owned (REO) or bank-owned property for sale after the lender performs any necessary evictions, lien settlements, and repairs.
You can find these properties on MLS, Zillow, through a real estate agent, and even on bank websites.
As mentioned above, with all properties, it's essential you do your homework on any house of interest.
Pre-qualify for a home loan
Conduct a title search
Get appraisals and inspections
Obtain estimates for repairs and remodeling
Have patience
And use an experienced licensed real estate agent or attorney to help you through the process.
Buying a House Before, During, or After the Foreclosure Process
As you can see, there is often a lot of risk (and work) involved in buying a foreclosure property on top of the normal home buying process.
Most first-time homeowners and beginner investors skip these properties because of all of the drawbacks explained above.
Unless you have strong DIY skills, relationships with local contractors, sufficient cash to buy a house and pay for repairs, and at least some experience with real estate – it's probably too risky to buy most foreclosed properties.
While there's a chance you could find a "diamond in the rough" – there's also a good chance you'll have plenty of competition from experienced real estate investors for those same deals.
Preparation and patience will go a long way in helping you make the right real estate deal if you choose to go this route.
Next: Making Money Investing in a Duplex and Renting Half Out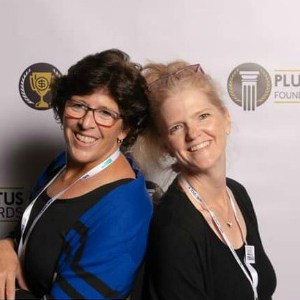 Amy and Vicki are the coauthors of Estate Planning 101, From Avoiding Probate and Assessing Assets to Establishing Directives and Understanding Taxes, Your Essential Primer to Estate Planning, from Adams Media.