Can I Make Money as a Part-Time Real Estate Agent?
(Please note, this page may contain affiliate links and we may earn fees from qualifying purchases at no additional cost to you. These earnings help us offset the cost of running this site. Read our Disclosure and Disclaimer for further info.)
Whether you are looking for a new part-time job, considering a side hustle to supplement your 9-5, or thinking about investing in rental properties, you wonder if you can make good money as a part-time real estate agent.
You've always been interested in real estate. Taking the preparation classes and getting your real estate license will take time and money, but you think you'd be good at selling houses.
It would be great to earn thousands of dollars in commissions working a few nights a week and on weekend afternoons.
You might be able to save money (and help your family and friends) when you buy and sell your own properties too.
Making and saving money sounds like a win-win for your wallet!
But let's look further into what it takes to become a real estate agent.
The dollar signs you're seeing may be clouding your view of the realities of this part-time job.
How Do You Become a Real Estate Agent and What's the Cost?
Real estate licensing requirements are determined at the state level. Ensure you understand the process for each state you want to obtain a license from.
While there may be some reciprocity between states, there may be requirements for additional coursework or exams from one to another.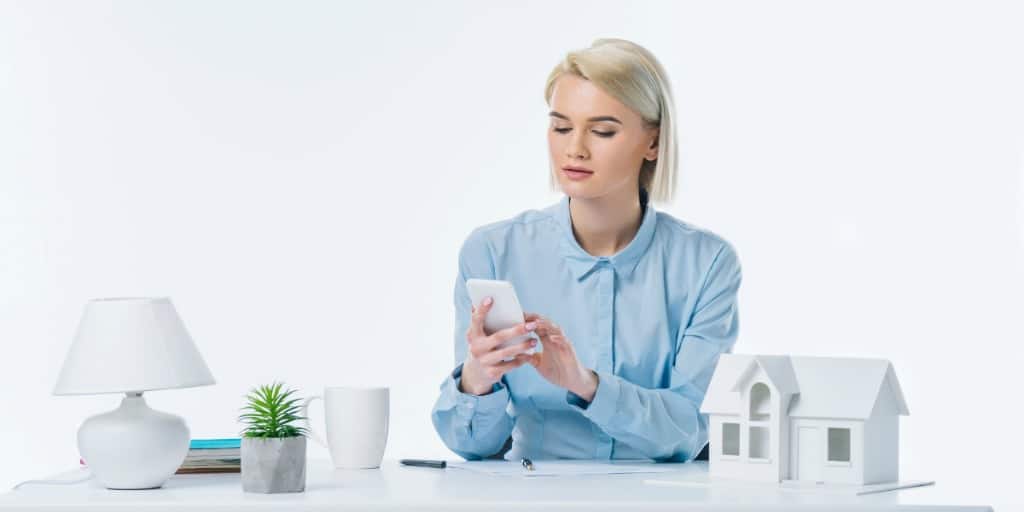 Here's a list of things you may have to do (and pay for) before you show your first house. And earn your first commission.
Take a real estate pre-license course. These courses vary in content, length (weeks vs. months), presentation (online vs. in person), and cost. You can expect to pay at least $200-500 per course. There may be textbooks and other materials you have to buy as well.
Submit a license application. Check to see if you need to apply for a license and register for electronic fingerprinting. In Florida, the fees for these combined costs is almost $150, and prices may be even higher in other states.
Pass a licensing exam. Licensing exams run from $40 to as much as $300-each time you take the exam. Study materials may be included in your pre-licensing course, but you may also decide to purchase other exam-prep materials. Passing the test the first time saves money on paying to retake the exam.
Find a broker to work with. After you pass the exam, you'll need a broker to activate your license and to work under. This Real Estate Express article highlights five essential steps to follow in choosing a broker. Brokers take a percentage of your commissions or charge a flat fee per house you sell. You may also have to pay the broker monthly fees for business services and amenities they provide you as an agent.
There's More to Do (and More to Spend) After Getting Your License
You take the class, pass the test, obtain your real estate license, and begin working with a broker. As you start your new part-time job and work to build your business, you'll need to keep up-to-date with what's happening in the field. This also takes time and money.
Here are a few examples of what you'll likely want to do:
Consider joining your local associations of Realtors. Membership in a local association extends benefits to your state association and the National Association of Realtors (NAR). There are initial application fees and membership dues that can add up to hundreds of dollars each year, but some agents feel the benefits are worth it. Although many use the words interchangeably, an agent isn't a Realtor without joining their local association.
Meet continuing education (CE) requirements and renew your license. To maintain your license, you'll be required to attend a minimum number of CE hours before your license is set to renew. In New York, agents must complete at least 22.5 hours of approved continuing education (with some mandatory training) within the two years before their renewal. There is usually a cost for CE, and you'll have to pay to renew your license too.
Sell houses, network, and build your client base. While this might seem obvious, it's something most real estate agents need to keep a laser focus on – if they plan to make good money. In addition to using your time, you'll also spend money on things like coffee meetings with clients or other agents, gifts for new homeowners, and any marketing you do above what your broker may cover.
Track expenses and learn about/pay estimated quarterly taxes. Many real estate agents are independent contractors and not employees of the broker. While this allows you to deduct many of your expenses, you'll also have to pay income and self-employment taxes. Hurdlr is a helpful tool to automatically track all of your mileage, expenses, income streams, and tax deductions in real-time. It's perfect for realtors and other self-employed individuals. For tax tips check out this article for real estate agents and brokers from Turbo Tax
What Is Being a Real Estate Agent Really Like?
While often billed as a "flexible job with unlimited earning potential" – this may be simplifying how hard agents work to be successful. You could land listings right away and close deals without much effort.
Or you might work for months without any leads or a sale.
Understanding there's a lot more to being an agent than showing houses and signing contracts is key. It's better to think about selling real estate as a part-time career you plan to do for years, rather than a side hustle.
You'll be investing a lot of time and money upfront to earn and save money as an agent.
If you enjoy taking care of clients, networking with colleagues, and researching and marketing properties, being a part-time real estate agent might be a great fit for you. But remember, you're working on commission and there won't be a paycheck without sales.
Also, keep in mind you're probably going to be working nights and weekends. Make sure this aligns with your other life goals and interests.
Even though you are considering this as a part-time job, you may have to put in a lot more than part-time hours some weeks.
Finally, clients buying and selling houses are often under a lot of stress. You'll have to be confident, flexible, and empathetic in your work with them. The best (and most successful) agents have those traits along with being self-motivated, honest, and dedicated.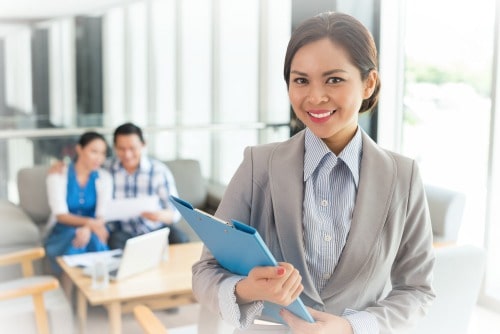 How Do Real Estate Agents Make Money?
Agents earn commissions on the sale price of the property. The seller of the home usually pays the commission. These commissions may be negotiable, but 5-6% is typical. They are generally split between buyer and seller's agents (2.5% – 3% to each side) if both parties use agents.
The money goes directly to the broker at closing, and the broker splits the money with the agent based on prior agreement. Many brokers and agents split commissions 50-50. Newer agents may only receive 40% while more experienced agents may negotiate more than a 50% split with a broker.
Can Being a Part-Time Real Estate Agent Save Me Money?
If you're selling your home or investment property and act as your own agent (if allowed by your brokerage), you won't pay a seller's agent commission. But you may still have to pay your broker. If the buyer has an agent, you'll have to pay a commission to them too.
When you buy a home or investment property and act as your own agent, you might put in a lower offer. Another option is to ask for money towards closing costs because the seller won't have to pay the full buyer's agent commission.
As an agent, you'll also have direct access to the Multiple Listing Service (MLS) which allows you to see properties for sale right away. This is another significant benefit if you plan to buy a home or rental property.
Should I Become a Part-Time Real Estate Agent?
After realizing the amount of time, effort, and money you have to invest, big commissions don't look as enticing as they once did. At this point, many people change their minds about becoming real estate agents.
If you still think it might be a good fit for you, here are a few more things to consider:
What are your goals? Can you commit to what it takes to be a successful real estate agent?
Would working a different job or starting a different business meet your goals instead?
Do you have the resources (time, money, and energy) you need to be successful if you have a family or another job?
Do you have the motivation, personality, and patience to work for months at a time without compensation?
If you're getting your license to save on purchasing rental properties, do you already have real estate investing experience?
Do you know other agents to talk too? Can you find a good brokerage in your area?
What is the real estate market like in your area? Is it saturated with brokers and agents already?
How well do you know the area? Do you have a network of family and friends that might refer business to you?
Final Thoughts
Part-time real estate agents definitely have the potential to make good money. But it's essential to research the job thoroughly.
Carefully consider your current employment and lifestyle before you sign up for a real estate pre-license course.
If you lack the savings to pay for starting as a real estate agent, consider focusing on accumulating the money for it first.
Taking on debt to wait six months or more to earn a commission creates more financial stress. And, if you decide you aren't enjoying the coursework or the job after you obtain your license, you won't be in debt for giving it a try.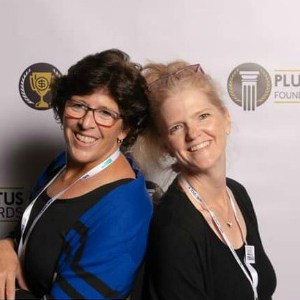 Vicki and Amy are authors of Estate Planning 101, From Avoiding Probate and Assessing Assets to Establishing Directives and Understanding Taxes, Your Essential Primer to Estate Planning, from Adams Media.