Career Rehab: When and why you need one [Book Review]
(This page may contain affiliate links and we may earn fees from qualifying purchases at no additional cost to you. See our Disclosure for more info.)
Whether you've entered the workforce in the last few years, spent a decade (or two) working for your employer, or planned to retire soon – you may be questioning your career decisions and future.
Some people choose a career they love and are lucky enough to land a position working for a wonderful company. But there are plenty of others in the opposite situation too.
Many don't enjoy aspects of their job or working for their employer – or worse yet, both.
If you fit somewhere in the latter group, then a Career Rehab might be for you.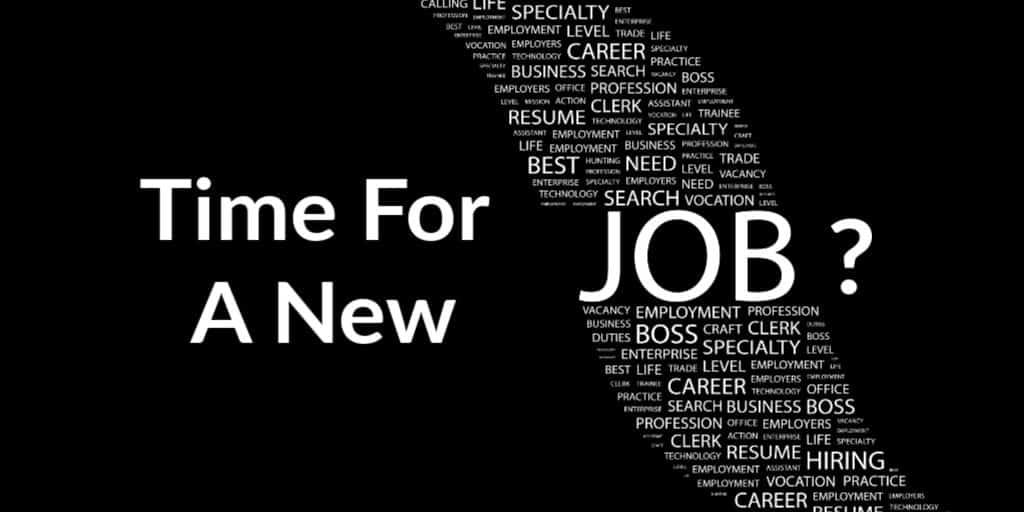 Kanika Tolver and Career Rehab
Kanika Tolver is the CEO and Founder of Career Rehab, LLC, in Washington, D.C. A self-proclaimed "tech geek" who also worked in the field, Kanika now spends her time coaching clients, consulting with businesses, and speaking about career transformations.
She wants you to eliminate career confusion, become the "architect of your own life," and find work-life balance.
She lays out a plan you can follow in her recently released book, Career Rehab – Rebuild your personal brand and rethink the way you work.
What You'll Learn in Career Rehab
The most important thing to know before you pick up the book is that there is "no magic bullet," according to Kanika. A Career Rehab requires plenty of reflection and hard work.
But the result will be ditching a job or employer that doesn't align with the career goals and vision you've designed. All of your efforts will pay off when you have a better work-life balance, grow professionally, and get compensated fairly.
What is Career Rehab?
In the first four chapters of her book, Kanika explains a Career Rehab, how to diagnose the current state of your career, reframing your thinking about the work you do, and the key components of a career blueprint.
You'll get started by doing a deep dive into your current career choice, positions you've held, and personal and professional strengths and weaknesses. This allows you to start your rehab and choose or create a career where you'll be happy and successful.
Kanika helps you build your personal brand and start marketing and selling yourself to land your dream job or new career.
Her advice is universal – whether you're a "cool geek" (new to the workplace), "corporate rebel" (looking for a promotion/advancement), or a "career dropout" (retiree).
She'll also help you reframe your thinking and address how your career affects your mental health. By focusing on your accomplishments and expertise, you'll become a forward thinker looking to the future.
Kanika goes on to explain all of the steps of the cohesive plan that will become your career blueprint.
It's About You Not Your Employer
In the next few chapters, you'll learn to focus on yourself. A lot of people worry more about pleasing their employer than they do about being happy with their career.
A Career Rehab is about you – not the company you work for.
Developing your personal brand will help you shift your focus and leverage your education, expertise, and experience. Even if you've been presenting your best self every day – you'll be doing it to promote "your" brand now, and not just to look good to your company.
If you're unhappy with your work, you'll learn how and when to move on – while keeping your emotions in check. You'll start caring for yourself more than the business you work for.
As you "date" different jobs, you'll find what sparks your passion and let go when your needs aren't being met.
Kanika explains that for many, one of the more difficult things is learning how to get noticed and taking action. She'll help you shine in interviews by creating a story focusing on your qualifications and experience. They'll see the real you, not just the resume you.
Relationships Still Matter
Even though you're now putting a lot more focus on yourself, the next chapters of Career Rehab remind you about the importance of others.
Kanika shares that the vast majority of jobs are filled by networking. But networking isn't just about you making connections with others to benefit your career. You also need to add value to others' lives too.
To earn respect, you'll also have to give it to everyone in your workplace. Making the money you deserve will also require you to respect and advocate for yourself.
To make career moves, you'll have to "break up" with some jobs. But don't forget to put relationships first too. Controlling your career happiness means keeping past colleagues in your network as well.
Boundaries and Dreams
Chapters 12-16 talk about your commitment to work and how important it is to find a work-life balance. Kanika shares different ways to use technology to boost productivity while avoiding working too much.
Putting yourself first is a huge step. One example of that is putting a value on your commute and how it affects your work and home life.
Kanika goes on to talk about preparing for retirement and building your personal brand before you "divorce" a job for your dream. She also reminds readers that happiness should be a central goal of your retirement years.
At the end of the book, there is an additional reminder about making happiness in your life as important as your career.
My Takeaways from Career Rehab
As someone who is soon to be a "career dropout" (retiring), I found the topic of Career Rehabbing very interesting. I appreciated Kanika including interviews with people in different careers at the end of chapters. She also added some checklists of items to complete.
Several comments in the book caught my attention, including:
It's not the companies' responsibility to make you happy. It's your job to find and create career happiness for yourself.
Although it would have been difficult for me to change "companies" in my career (due to pension/seniority issues) – I did have to take charge of my happiness. When I started feeling the need for a change, I went back to school and took a different position in my organization.
If you are unhappy at work, examine what's causing those feelings and what you can do about making a change.
Don't give your to-do list too much power.
I am also very guilty of giving my to-do list control over my days. I'm a work-in-progress in learning ways to address that issue.
Devote time to dreams, not just careers.
As someone who was very focused on my career, I never remember "dreaming" at all. As I approach retirement, I need to carve out more time to do this. Or my retirement may not be all I hoped it would be.
Do You Need a Career Rehab?
If you want to find your dream job sooner, land a promotion, or start a new career or business, consider "rehabbing" your career.
While it might seem like a scary process, a Career Rehab should be fun and exciting! And you may even do it many times over the years.
Armed with information from Kanika's book, you'll know what unique skills you can bring to an organization. Your personal brand will shine and you won't be afraid to network, market, and sell yourself to find your dream job or start a successful enterprise.
If you want to learn more about Kanika, check out her website and her other book – Life Rehab: Don't Overdose on Pain, People and Power.
Article written by Vicki, Co-Founder of Women Who Money