Common Real Estate Investing Mistakes [+ how to avoid]
(This page may contain affiliate links and we may earn fees from qualifying purchases at no additional cost to you. See our Disclosure for more info.)
Real estate investing can be an excellent way to build wealth. And with low-interest rates, the internet, and reality DIY shows, it's become more popular than ever.
But those things have also fast-tracked people into making some mistakes.
When you're getting started, there's a lot to learn.
It isn't as easy as it looks on TV, and many investors won't find instant success. Without a plan and little know-how, it's easy to slip up, especially at first.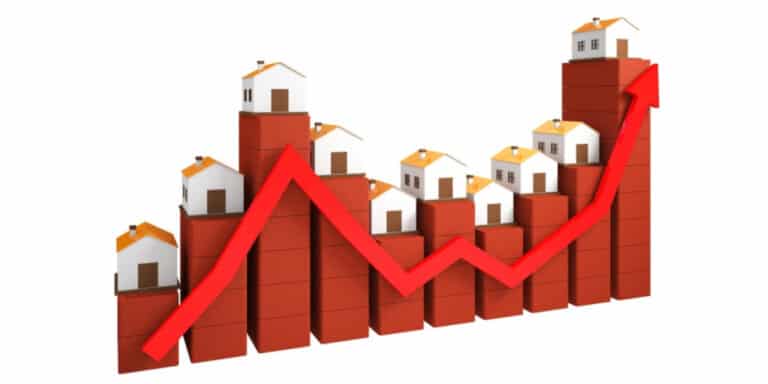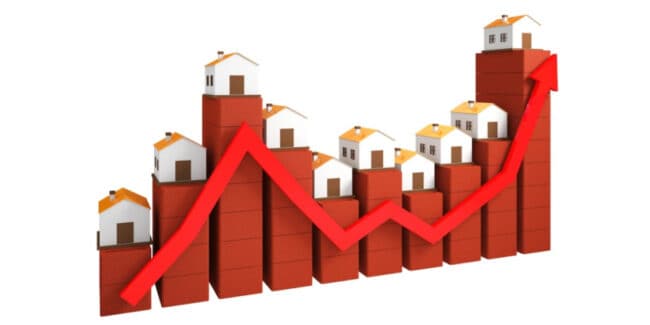 So, before you open the door to real estate investing, it's wise to understand potential pitfalls.
The most common real estate investing mistakes and how to avoid them
Here are the ten most common blunders real estate investors make—and suggestions on how to avoid them.
Mistake #1: Not having a strategy
A ready-fire-aim approach to real estate investing can have unexpected results.
You're excited about a new venture, and it's tempting to dive in and get started. But buying your first property without an investment plan could lead, well, anywhere.
If you don't have a map of where you're going, you'll get somewhere, but it might not be where you want to be.
Avoid this mistake by making a business plan before investing in real estate. First, create a strategy based on your goals. Then find properties that fit your strategy.
Determine why you want to invest in real estate. Ask yourself questions, like:
What is your end goal? Do you want a passive income, or do you prefer to generate an active profit?
Will you buy and hold or fix and flip property? Or a combination?
Do you want turnkey properties? Or are you willing to invest the time and money to do renovations?
What are the conditions of the real estate market? Are they conducive to carrying out your goals?
How do you plan to finance properties?
What is your exit strategy if things don't go according to plan?
Mistake #2: Neglecting to do research
Maybe you're in a hurry to surpass the competition, or perhaps you're just eager to begin.
When you find a great deal, it's easy to rush in and buy it without doing your research. But this can be a costly mistake.
Without all the information, it's impossible to know if a property is a good investment.
Avoid this mistake by doing your due diligence. Focus your research on things that are expensive to fix and impact property value.
Many investors include home inspection contingencies in their offer.
Inspection contingencies allow more time to research before closing. If problems get discovered during the inspection period, you can renegotiate or walk away from the contract.
According to Realtor.com, due diligence should include:
A home inspection to check for property issues, like the roof, foundation, or HVAC system.
Radon, mold, and/or asbestos inspections (if they are a concern).
A title search to check for liens or legal issues tied to the property.
Verifying HOA and neighborhood rules and fees.
Mistake #3: Choosing the wrong financing
In real estate, creative financing options abound. Some types of loans make it easier for investors to afford properties.
But loans with high interest rates, short terms, or prepayment penalties can make a good deal go sour.
Avoid this mistake by understanding your loan terms when financing a property. The best financing is a conventional, fixed-rate mortgage (or paying cash).
No matter what financing you have, plan for the worst-case scenario. You might assume you can sell the property or refinance the loan, but what if you can't?
Here are some questions to ask about financing:
Does the loan have a fixed or adjustable interest rate?
If adjustable rate, what are the payment and interest rate caps?
Is there a prepayment penalty?
What other terms could affect you?
Can you afford the worst-case scenario?
Mistake #4: Underestimating costs
A big part of real estate investing is estimating income and expenses. But miscalculations can make or break any deal.
Underestimating costs reduces profit—at best. At worst, you lose money.
Avoid this mistake by figuring all potential expenses. Then overestimate them to cover miscalculations. Most investors will tell you things always cost more than you think they will.
All properties have holding costs, like insurance and taxes. And for a flip, you have to figure out the reno budget and the after repair value (ARV). 
For a rental property, calculate rent, maintenance, and vacancies.
Here's a basic list of items to remember when calculating income and expenses:
Taxes
Insurance
Utilities
Mortgage payment
HOA fees
Maintenance
Property management
Marketing
Realtor commissions
Rental income
Vacancies
Renovations and repairs
Closing costs
Market value and after repair value (ARV)
Mistake #5: Working alone
Real estate investors can find, buy, and manage properties on their own. But working alone has its challenges.
Not only is it time-consuming – even overwhelming for some – but it can lead to expensive mistakes.
Avoid this mistake by working with real estate professionals to achieve your goals. Hiring experts will cost more upfront. But it can pay off by saving time and lowering risk.
Often, hiring a real estate agent, home inspector, property manager, and/or attorney (you need an attorney!) leads to better odds of long-term success.
Mistake #6: Expecting fast (and easy) results
Some start investing because they see others build significant wealth through real estate. So, they dive in headfirst. But they miss the obstacles those successful investors faced along the way.
It's safe to say there were mistakes made, lessons learned, and lots of time invested in getting there.
Avoid this mistake by looking at the big picture and investing for the long term. When you focus on the long game, expectations tend to be more realistic and strategies less risky.
Choose deals that make sense for your business and focus on building long-term equity.
Less hassle and less risk can mean less immediate profit. But over the long term, it can result in higher returns (and less stress).
Mistake #7: Waiting too long to invest
Some newbies wait for the "perfect" property to come along. The one that doesn't need renovations, cashflows out of the gate, and never has vacancies!
But it's rare to find such a property in today's real estate market.
Avoid this mistake by lowering your expectations while still being realistic. You might not find the "perfect" property. But it's often possible to find a property that fits your investing needs.
Look at properties with the critical features you want, even if they don't check all the boxes.
Does it need to be turnkey? Is location negotiable? Can you renovate it to make it fit your needs?
Mistake #8: Failing to screen tenants
With a rental property, you can't always escape vacancies and tenant problems. But the chances of difficulties climb when you fail to screen tenants.
Avoid this mistake by establishing written rental qualifications for tenants. And then screen them to see if they meet your criteria.
You can't avoid all tenant problems. But screening and checking references help keep issues at bay.*
*You can have rental qualifications for things, like income and credit score. But you cannot discriminate. It's imperative to understand state and federal housing discrimination laws. According to the Fair Housing Act, you can't refuse anyone based on race, color, national origin, religion, sex, familial status, or disability.
Mistake #9: Not having a savings buffer
Most investors make any necessary repairs right after buying a property. So, they might not expect maintenance expenses to pop up right away. But unexpected expenses happen.
Whether it's repairs, vacancies, or upgrades, it's still unpredictable. And this can leave investors in a bind when they don't have a savings buffer.
Avoid this mistake by saving an emergency cash buffer to cover unexpected expenses or damages not covered by property insurance.
You should already have savings for operating costs, like insurance, taxes, etc. But, it's wise to have extra protection to cover unexpected repairs or vacancies.
Mistake #10: No exit strategy
In real estate, things don't always go as anticipated. New investors often forget to plan for those times.
For example, let's say an investor gets a good deal on a fix and flip property. But a few months and several thousand dollars later, they can't resell it.
Without an exit strategy, the investor could find themselves strapped for cash.
Avoid this mistake by planning your exit strategy. When you buy a property, determine what you will do if things don't go according to plan. Have more than one alternative for when things go awry.
If you plan to buy and hold property but later discover it doesn't make financial sense, can you resell it?
If you're planning to fix and flip a property but can't sell it to recoup your money, can you refinance and rent it out?
Closing thoughts
Real estate investing isn't always easy, and it's not a get-rich-quick strategy. But it is a legitimate way to build wealth.
Like any other business, it takes some knowledge and planning.
Now that you know the most common real estate investing mistakes, you're better prepared!
Get off to a great start by understanding these mistakes, and take steps to make the best investment decision for you.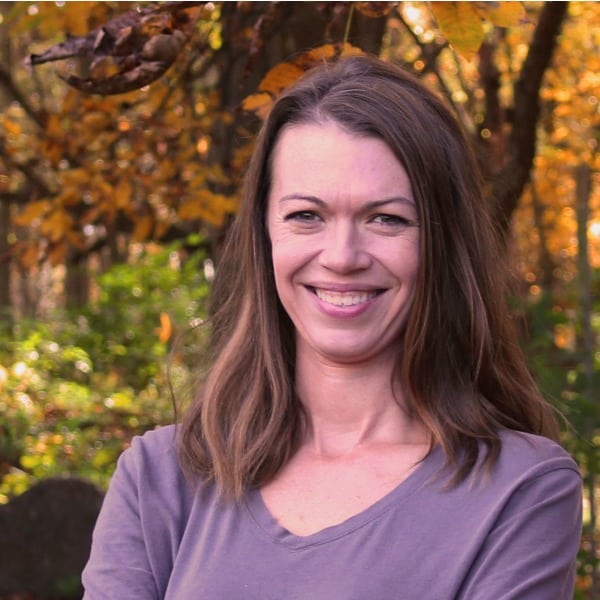 Article written by Amanda, a team member of Women Who Money and the founder and blogger behind Why We Money where she enjoys writing about happiness, values, and personal finances.