Do I Really Need Business Insurance?
(This page may contain affiliate links and we may earn fees from qualifying purchases at no additional cost to you. See our Disclosure for more info.)
You finally decided to start freelancing or start your own business. You know there's a lot to consider when launching your gig.
You've already chosen the right business structure, registered your business, opened a bank account and obtained a designated credit card for your business, and built a website.
But you've never really thought about getting business insurance. Now you're wondering if you need it.
Will not having business insurance hurt you?
It could.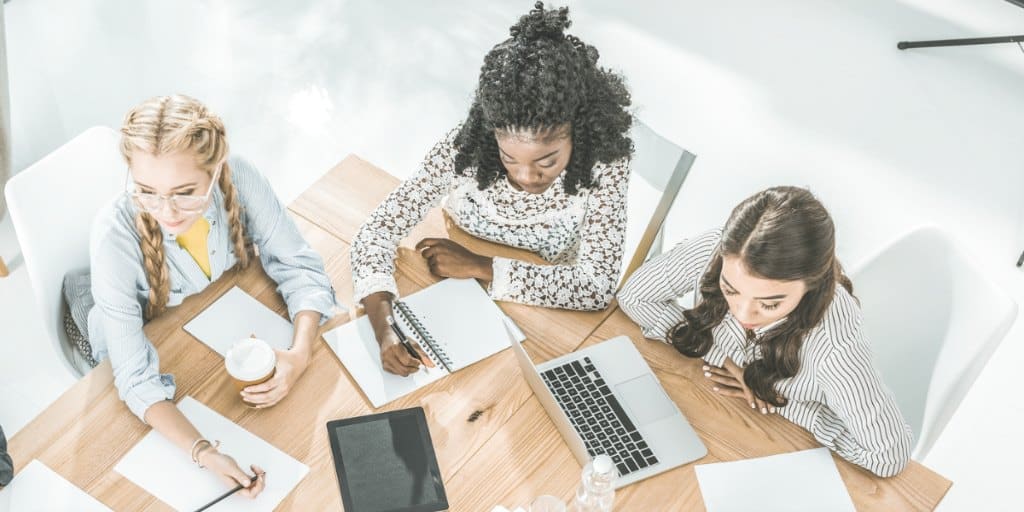 It depends on the nature of your business or the freelance services you're rendering. Sometimes, having an affiliation with a third party will offer insurance protection.
For example, if you're providing service through a ride-sharing company – think Uber or Lyft—you'll generally have coverage under their insurance while you are 'active' in the app (waiting for customers) and actually driving customers to their destinations.
However, if you're direct selling products originating from other companies (think multi-level marketing set-ups), you're generally considered an independent consultant. So you may not have any insurance protection via your affiliation with them.
If your business is affiliated with a third party, you need to do your homework to see which protections, if any, are offered through them. And which protections you need to obtain on your own.
If they do provide coverage, it's imperative you read over the details of these policies to fully understand what is and isn't covered so you can fill in any gaps.
If you're not affiliated with another business entity, you are not covered.
Many people mistakenly believe their homeowner's insurance will protect them from business losses. But, for the most part, that simply isn't true.
Unless you purchase specific business-related policy riders, known as home-based business insurance, your homeowner's insurance policy is likely not going to protect your business.
In fact, if you try to file a claim with your homeowner's insurance company and they were not aware you were operating a business from your home, you could receive a policy cancellation instead!
Additionally, forming a business structure like an LLC will only go so far—mainly because the structure by design is only to protect your personal assets if someone brings suit against the business.
Getting business insurance will protect your business assets as well.
What's Necessary Business Insurance Coverage?
General Liability Insurance
All businesses/freelancers should look into general liability insurance. It protects your business from loss due to things like property damage and injuries.
For example, if a client trips and falls in your office, this coverage would protect you if the client tries to sue you for their injury.
General liability policies are limited, however, and should be supplemented based on your type of business/freelance endeavors.
Professional Liability Insurance
Typically, general liability insurance is geared towards protecting against loss from physical damages.
Professional liability insurance aims to protect against loss from intangible damages.
As such, service-oriented businesses should consider professional liability insurance, sometimes known as errors and omissions coverage. This protects the company in the event of malpractice or other errors made while rendering service.
Professionals in the medical, legal, or accounting industries are required to have this coverage due to the high-risk nature of their business.
However, bloggers and freelance writers should consider the insurance as well to cover for accusations of things like libel, invasion of privacy, or copyright infringement.
Product Liability Insurance
If your business makes, sells or distributes products, this coverage will protect the business in case of harm to someone as a result of using one of the products.
For example, if someone becomes ill, or has damage to their home as a result of using the product, this insurance will protect against losses if they bring suit.
Commercial Property Insurance
If you're not operating your business out of your home, you'll want to cover the business property and its contents to protect against losses from things like fire, storms, and vandalism.
This type of insurance may also pay out lost income or increased expenses as a result of experiencing a covered event.
Interesting supplemental tip: Business purchases made via a business credit card may have protection against loss, depending on credit card terms.
Commercial Auto Insurance
If you have company vehicles, you'll want to ensure the cars, contents of the vehicles, and the employees driving the cars have coverage.
Consider Buying a BOP
To make buying business insurance easy (and more cost-effective), many business owners consider purchasing what's called a Business Owner's Policy, or BOP. It's essentially a package of many of the significant policies mentioned above. Ask your insurance agent if a BOP is right for you.
Coverage Needs When You Have Employees
Having a workforce introduces a whole host of insurance needs a company of one doesn't need to think about. It's worthy of its own article due to the complexity.
For now, let's touch upon a few of the basics.
Per the federal government, you must protect every worker with workers' compensation insurance.
This coverage will pay for their medical bills and a percentage of their lost wages should they become injured while performing work for you.
Workers' compensation insurance also helps mitigate employer liability in these situations.
Additionally, according to the Small Business Association (SBA), you'll need to get unemployment insurance for them as well.
And, if you have 50 or more employees, you will have to provide them with health insurance.
Getting Coverage
The SBA recommends a four-step approach to obtaining insurance:
Think about your needs—what could go wrong in your line of work? What are the risks?
Find a trustworthy (and licensed!) insurance professional. Be sure they care more about your business success than their wallet.
Compare prices and coverage details before committing to a policy. This will ensure that you get the appropriate coverage level at the best price.
Revisit this process annually. Your business may have changed during the past year, possibly impacting the insurance that you need.
The Insurance Possibilities Are Nearly Endless
This article introduces and discusses some of the more common business insurance types. But it certainly is not an exhaustive list of all coverage available.
The exact nature of your business, its structure, its location, and many other factors will likely impact what insurance coverage you need. It's therefore crucial for you to find an insurance professional you trust.
They will know which state-specific guidelines you must follow and other important nuances. After evaluating all of your details, they will be able to get you the right coverage.
Then you can continue operating your business/rendering freelance services with peace of mind.
Next: