Advantages of a Business Credit Card for Self-Employed
(This page may contain affiliate links and we may earn fees from qualifying purchases at no additional cost to you. See our Disclosure for more info.)
Whether you've just started a new solo business venture or you've been an entrepreneur for years, it's wise to consider all the advantages of using a business credit card.
Sole proprietors and small business owners are often so busy running their companies they overlook the usefulness of corporate credit cards while growing their revenue.
Yet anyone who owns a small company – no matter the type or size – should consider adding a business credit card as a financial resource. The benefits of using one include:
separating your personal and business finances
utilizing card membership only perks such as discounts and services
earning and redeeming bonus rewards
simplifying business purchases
enjoying higher spending limits
managing cash flow
building a business credit score and history
If you've been using your personal credit cards and lines of credit to support your business, it's time to make a change. Before we dig deeper into the reasons you should have one, let's consider what it takes to qualify for a corporate credit card.
Do I Even Qualify?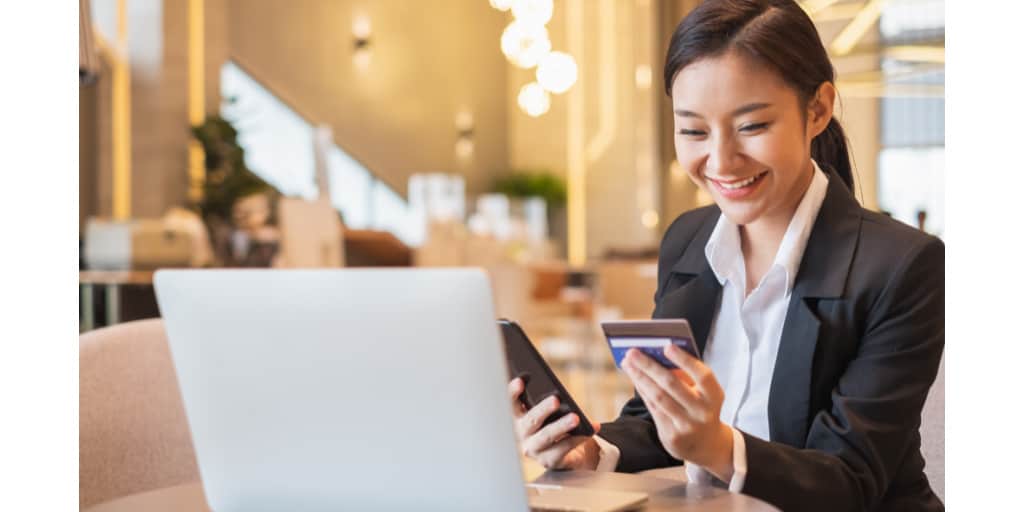 If you own a small business and earn an income from it, there's a good chance you qualify for a business card.
Eligibility for company cards is possible with any type of business structure. This includes:
a sole proprietorship (independent contractor, freelancer, consultant, gig economy worker, or side hustler)
business partnerships
limited liability companies (LLCs)
corporations
While you may find business credit card issuers that waive the personal credit check for those with strong business credit histories, most will use your Social Security number to run your credit history.
They check your personal credit report because of the "personal guarantee" requirement, meaning they'll hold you responsible for paying all the debt you incur on a business card.
When applying for a corporate card, lenders also review your business credit report (if you have one).
Without a solid business credit score and history, you may need a personal credit score in the good to excellent range for approval. That means a FICO score of 670 or higher. 
For those with newer businesses or poor personal credit history (or both), having a co-signer with good credit or opting for a secured personal credit card may be options to start building a better record.
Although they won't help you build a personal or business credit history, business prepaid cards don't require a credit check and can still help you manage business finances.
4 Reasons You Need a Business Credit Card
In an increasingly cashless society, a credit, debit, or charge card is almost a necessity for small business owners.
Other than being an essential way to make purchases and pay certain business expenses, there are many other great reasons to apply for a company credit card.
Let's take a look at some of the biggest advantages of having a dedicated credit card account for your business.
1. Separating Personal Expenses from Business Expenses
When you use personal credit cards to fund your business, you're more likely to accidentally commingle a personal expense with a business expense you put on the card.
This is a big mistake because it can make it very difficult (and time-consuming!) to separate the two types of expenses for monthly accounting and when tax season rolls around. Which can lead to trouble with your accountant or the IRS, not something anyone wants.
If you aren't careful with your bookkeeping, combining business and personal finance accounts can also make it more challenging to determine the growth of your business.
Your business credit card and the online tools credit lenders provide can help you track expenses and stay on top of your business-related spending and cash flow.
It can also simplify managing business records by allowing you to export information to your accounting or tax preparation service. 
Pairing your business checking account with a credit card for your company will help you manage cash flow, keep out of hot water at tax time, and make handling all your financial transactions easier.
2. Bonuses and Benefits
You may have looked for big welcome bonuses or searched out particular rewards categories or travel benefits when you applied for a personal credit card.
And when it comes to researching business cards, you'll want to look for similar offers and perks.
Introductory offers
It's easy to find company cards with sign-up bonuses of $500+ or tens of thousands of points or miles.
But you also have to meet the spending requirement in the offer you apply for during a set period.
For example, one current Chase business card requires you to spend $7,500 within three months after opening the account to earn a sign-up bonus of $750.
The bonus on one of the American Express business cards is 70,000 rewards points with $10,000 eligible purchase spending within three months of your account opening.  
While the spending requirements are high for most large bonuses during the introductory period, timing your purchases and any employee spending can earn you a hefty sum when opening your new account.
If the required spend for a bonus is too much for your business, consider applying for a card with a smaller introductory offer.
Another American Express welcome bonus provides a $250 statement credit after spending $4,500 within three months of opening the account.
Cashback or points on purchases
There are credit card companies offering a set percentage of cashback to business owners on all combined purchases while others provide a tiered cashback percentage on certain types of expenses such as office supplies.
Still, others allow you to choose one or two business categories and reward you with more points on spending in those areas.
There are several points and miles reward options for business purchases depending on the card you apply for.
Capital One has business cards paying 1.5 – 2% cashback on all eligible purchases if you're wanting cashback instead of tiered or rotating offers.
Tiered offers include a Chase business credit card that allows holders to earn 3 points per dollar spent (up to $150,000 a year) on internet, cable, and phone services, shipping purchases, travel expenses, and some advertising costs. You earn 1 point per dollar outside of those categories.
American Express has a company card that allows holders to choose two categories, i.e., office supply store and gas station purchases, and rewards them with 4 membership rewards points per dollar spent in each area.
Typical redemption options for a business owner with accumulated points or miles include:
statement credits
gift cards
discounted (or free) airline tickets or hotel stays
merchandise
online shopping ("pay with points")
travel experiences
charitable donations
Business card benefits
In addition to business credit card account bonuses and ongoing rewards on purchases, corporate cards may offer other advantages, including:
0% introductory APR on purchases for some time after you receive your card
adding employee cards at no extra cost and the ability to set spending limits on the cards
primary rental car insurance when using the car for business purposes
fraud, zero liability, and purchase protection
a flexible payment option
access to apps that connect purchase records to expense management software and programs such as Quickbooks
no preset spending limit
cell phone insurance/protection
baggage and trip delay insurance
extended warranty protection
credit toward the cost of Global Entry or TSA Pre-check to expedite you through airport security
no foreign transaction fee
With many different business card options, make sure you carefully read the Offer and Benefit terms and the Rates and Fees information before deciding which one is right for your business expenses.
One might offer great airline miles or hotel points, but discounts on other services or cashback may be more valuable to you.
Some cards have no annual fee, and others have fees of $95 or more each year.
You don't want to pay for a card that doesn't provide the right type of rewards or enough benefits to justify the cost. 
3. Higher Credit Limits and Flexibility
While you may only be given a spending limit of $1,000 – $2,500 on a typical personal credit card, many business cards have a minimum credit limit of $5,000.
When you have a strong business history and/or a high personal credit score, you may be offered a limit of $10,000 – $20,000, or even much more.
If you need to buy a big-ticket item for your business and still have other expenses to put on your card, having a more significant credit line gives you the peace of mind that you can purchase what you need – when you need it.
For incredibly busy entrepreneurs, a business credit card is convenient and provides flexibility for making purchases. This is especially important when you have a variable income.
Just keep in mind that if you can't pay your entire balance at the end of the billing cycle, you'll likely pay double-digit interest rates on the remaining balance.
Also, be sure to pay at least minimum payments on time so you don't negatively impact your payment history.
4. Growing Your Business Credit Score and History
Just as you build a personal credit history for your consumer credit cards, you can start growing a business credit history and score by using a company card that reports to a commercial credit bureau.
Establishing a business credit score is essential if you want to expand your services or inventory and need a larger business loan or line of credit to support your goals.
The better the business credit rating you have, the better the terms of future business loans or lines of credit.
Like building your personal credit, make on-time payments, and pay down debt quickly so lenders won't consider yours a risky business for lenders.
And make purchases from vendors who report activity to at least one of the three major business credit bureaus.
You may not be too worried about your company's credit reports right now, but strive to prepare for the long-term.
Remember that your business credit record follows you even though you provide a personal guarantee to pay off business debt. 
How Do I Apply for a Small Business Credit Card?
Once you've decided which card best meets your business spending needs, it's time to apply for the card.
While you'll have to provide personal information just as you did when applying for personal cards, you'll likely need to provide more information and details about your company.
Here's a list of some information that's necessary on a business credit card application to determine eligibility for credit:
Your name, address, SSN, and annual business and personal income
The name of your company, address, and phone number
Annual business revenue
Years in business
Number of employees
Employer identification number (EIN) or Social Security number (SSN) for sole proprietors
When not approved
If you're denied credit approval by card issuers, determine the reason for being turned down.
It may be an application issue, a personal credit score that's too low, a history of making late payments, or insufficient annual revenue.
Consider calling the business credit card reconsideration line at the lender to discuss any of your concerns or clarify your application information.
You may be able to shift a balance on a personal card (lookout for a balance transfer fee) or provide more proof that your business is worthy of having its own account.
Final Thoughts
As a business owner, one of your top priorities should be keeping business expenses separate from personal spending.
And one of the easiest ways to do that is by having a dedicated business credit card for company purchases.
There are plenty of business credit card options to choose from.
You'll find various lenders offering cards with competitive rates to meet the needs of solopreneurs and partners to small business owners who want cards to monitor the spending of authorized employees.
Start with the financial institution that holds your business bank account to see what they offer, then comparison shop to find the cashback rewards or bonus travel rewards best for you and any business partners.
You'll also enjoy welcome bonus cash or bonus miles, cash back or reward points from your standard business purchases, and plenty of cardmember benefits that protect you and add additional value.
Due to the higher credit limits many business credit card accounts offer, ensure you track what you're spending throughout the month and pay your credit card bills on time.
You don't want to make the mistake of overspending and paying large amounts of interest just for the convenience of having a separate business credit card.
Next: Who Should Invest in a Solo (Individual) 401k?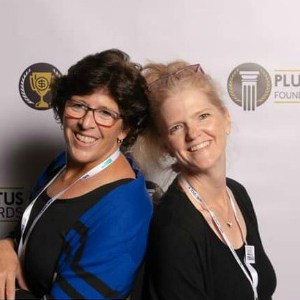 Amy and Vicki are the coauthors of Estate Planning 101, From Avoiding Probate and Assessing Assets to Establishing Directives and Understanding Taxes, Your Essential Primer to Estate Planning, from Adams Media.