Is Chase Business Complete Checking℠ Right for You?
(This page may contain affiliate links and we may earn fees from qualifying purchases at no additional cost to you. See our Disclosure for more info.)
Whether you're a new business owner just starting your enterprise or a seasoned entrepreneur with years of experience under your belt, you need a reliable, low-stress option for your business banking.
As your company grows, it's essential to focus on your customers while improving and expanding your product and service offerings.
Still, you must tend to the financial health of your business too. And a reliable bank with the latest and greatest tools and services to help you manage your cash flow will become a valued financial partner.
There are plenty of business banking options to consider, including online banking lenders, community banks and credit unions, and large national banks.
Today, we're reviewing the Chase Business Complete Checking℠ account – now offering a $300 sign-up bonus for new account owners.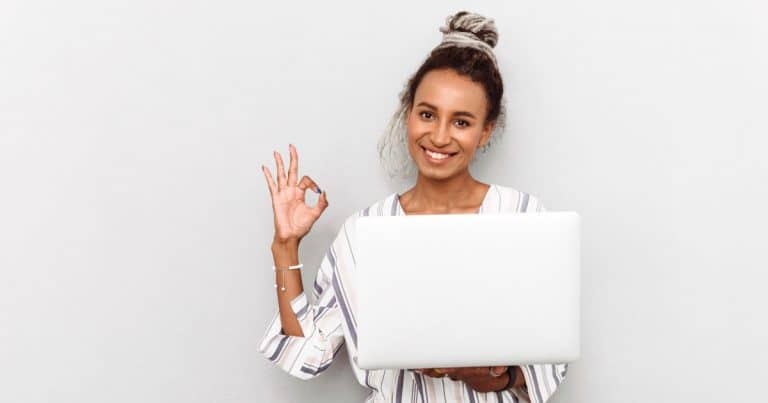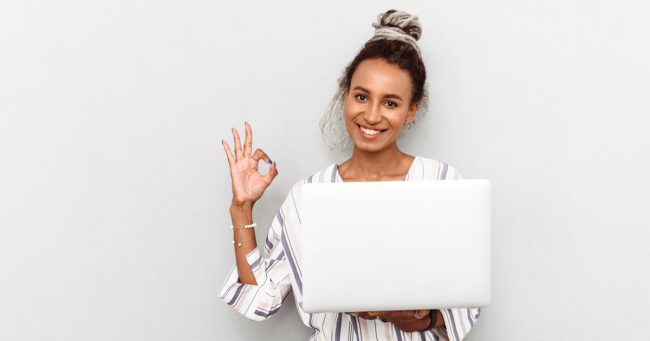 Chase Business Complete Checking Features and Fees
Chase Bank right-sizes their business banking offers to meet the needs of Solopreneurs, Freelancers, Partnerships, and other small, mid-sized, or large corporations.
Small businesses are ideal for the Chase Business Complete Checking℠ account (previously known as Chase Total Business Checking).
Alternatively, the Chase Performance Business Checking® account is a better option for mid-sized companies. Large business operators can use Chase Platinum Business Checking℠.
Key Features
$0 minimum balance requirement to open an account
Virtual access through mobile banking and online account management
Access to almost 4,700 Chase Bank branches and 16,000 ATMs
Alerts to enhance security and stay on top of account activity
Business specialists at each branch to help with your company needs
100 transactions per month for free ($0.40/transaction fee after that)
Unlimited electronic deposits per month at no charge with Chase QuickDeposit℠, ACH, and ATM
$5,000 fee-free cash deposits per statement cycle
Send & receive funds with wire transfers, Chase QuickDeposit℠, Zelle (formerly Chase QuickPay® with Zelle®) and Chase Online℠ Bill Pay
Chase QuickDeposit℠ allows you to make mobile paper check deposits without visiting a branch
Easy to transfer money between your bank accounts
Multiple owners get individual business debit cards, PINs, and convenient access to the account online
Business debit cards for employee transactions that you control
Domestic and international wire transfers
Open your new Chase Business Complete Checking account online or in a branch near you.
Fee structure
Monthly business checking account statement period fees are $15 which can be waived in the following ways:
maintain a $2,000 average daily balance
make $2,000 in purchases on your Chase Ink® Business credit card
make $2,000 in deposits from QuickAccept transactions(contactless mobile card reader), and/or other eligible Chase Merchant Services transactions
hold a linked Chase Private Client Checking℠ account
Regardless of the account type, if you overdraft your account, a $34 Insufficient Funds Fee is charged for each item. See Chase's Standard Overdraft Practice for more information.
Pros & Cons of Chase Business Complete Banking℠
Benefits
There are plenty of benefits from opening a Chase Business Complete Checking account, starting with a $300 bonus for new customers with qualifying activities.
You'll have 24/7 secure access to your business deposit accounts and Chase customer service.
With 4,700 branches and a network of 16,000 ATMs, you'll have flexibility if you need cash on the run or if you need to talk to someone in a branch location.
Plus, it's easy to make same-day deposits with Chase QuickDeposit℠, send, and receive money with the Chase Mobile app and linked Chase Business Complete Checking account.
And with access to Chase QuickAccept℠, you can accept debit card transactions and credit card payments on the go.
Deposits are subject to limits, verification, fraud monitoring, and other restrictions.
As your enterprise grows, you can also upgrade to one of the other business checking accounts offered by Chase.
Drawbacks
Monthly service charges and fees are a significant issue new entrepreneurs and small business owners must seriously consider.
In addition to the account's potential monthly maintenance fee, when you have more than 100 monthly transactions, you'll pay $0.40 per additional transaction.
While Chase charges a similar insufficient funds (NSF) fee compared to other lenders, you'll likely get charged a few dollars less for overdrafts with an online or local lender.
While there are almost 5,000 physical branches in the U.S., Chase may not operate in your state.
Chase Locations
States with Chase ATMs or brick-and-mortar branch locations:
| | | |
| --- | --- | --- |
| Alabama | Louisiana | Oklahoma |
| Arizona | Maryland | Oregon |
| California | Massachusetts | Pennsylvania |
| Colorado | Michigan | Rhode Island |
| Connecticut | Minnesota | South Carolina |
| Delaware | Missouri | Tennessee |
| Florida | Nebraska | Texas |
| Georgia | Nevada | Utah |
| Idaho | New Hampshire | Virginia |
| Illinois | New Jersey | Washington |
| Indiana | Ohio | Washington, D.C. |
| Kansas | New York | West Virginia |
| Kentucky | North Carolina | Wisconsin |
Applying for Your Business Account
Grab your $300 bonus offer code. Open a Chase Business Complete Checking account. Then complete the customer qualifying activities, which include:
Depositing a total of $2,000 in new money within 30 business days of opening your account
Maintaining a $2,000 average daily balance for 60 days
Completing 5 qualifying transactions within 90 days of opening your account. Qualifying transactions include debit card purchases, Chase QuickDepositSM, ACH (Credits), and outgoing wires or incoming wire transfers (Credits and Debits).
When you begin the business checking application process, they'll ask if you want to add a Chase Business Savings account.
A $15 monthly service fee is waived if linked to Chase Business Checking. There are several benefits to having multiple accounts.
If you're a sole proprietor, you'll need a Driver's license or state ID, along with providing your personal information, including name, address, date of birth, Social Security number or tax ID number, and country of citizenship.
LLCs and Corporations need to provide the personal information of every owner and the Articles of Organization or Certificate of Formation.
When your company operates under a name other than its legal name, you'll also need a Doing Business As (DBA) certificate.
You'll then be asked to share specific business information about your company before you submit your application.
With the review of your application, there's a "soft" credit inquiry, but that doesn't affect your credit score.
Other Business Checking Options
If you search "business checking options" online, you'll probably find hundreds of different banking options and financial products to consider.
While many online lenders promote free or no monthly fee business checking accounts, be sure you read the fine print for each offer.
Certain features of the financial account may be free, but other fees can add up substantially each month.
Should you need to make cash transactions, maintain high minimum deposit requirements, or use other in-bank support for your business, online business checking may not be the right choice.
When comparing with a Chase Business Complete Checking account, a community bank or local credit union may have similar offers. But you may not have access to as many physical locations of the lender or a network of ATMs without fees.
A Little About Chase and Their Important Initiatives
JPMorgan Chase & Co. is one of the biggest and oldest financial companies in the World.
"We know that when communities do well, our company does well. At JPMorgan Chase, we are investing in our customers, employees and communities around the world to break down barriers to opportunity and create an economy that works for more people".

JPMorgan Chase & Co. Mission Statement
Women On the Move
As part of its mission, J.P. Morgan is committed to providing women with opportunities to succeed in their professional and personal lives.
The goals of their Women on the Move program are to expand women-run businesses, improve women's financial health, and advance women's career growth.
Securing an equal future for female employees, clients, consumers, and the communities we serve is their goal.
Check out the Women on the Move Podcast too! The goal of their episodes is to inspire listeners and share insights from some of the most notable leaders working to secure an equal future for women in the workplace.
Advancing Black Pathways
Advancing Black Pathways is another important Chase initiative that builds on their existing efforts to help the black community chart stronger paths towards economic success and empowerment.
The focus is on three pathways to accelerate economic empowerment and opportunity.
These include wealth-building opportunities, increased access to education and training opportunities, and more access to well-paying career paths and support of black executives.
Learn more about their "efforts to advance solutions that create inclusive economic growth."
Is Chase Business Complete Checking Right for You?
Addressing your business's banking needs should drive your decision on what type of business checking account to open.
When you need to make cash deposits, mobile check deposits, enjoy in-branch support, and prefer 24/7 customer service, Chase Business Complete Banking can be a smart financial move for your business.
If you currently use JPMorgan Chase Bank or Chase branded credit cards for your personal finances, it makes sense to consider using Chase for business too.
It's easy to start by adding a Chase Business Complete Checking account for your small business banking needs. And you can then easily access all eligible accounts from one online portal with Chase Connect®.
If you don't, it might be a great time to start!
Get your $300 bonus cash as a new Chase business checking customer, when you open a new eligible Chase Business Complete Checking account with qualifying activities. Offer Expires 07/21/2022.
Next: Why You Need a Business Credit Card When Self-Employed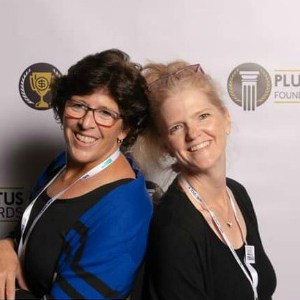 Amy and Vicki are the coauthors of Estate Planning 101, From Avoiding Probate and Assessing Assets to Establishing Directives and Understanding Taxes, Your Essential Primer to Estate Planning, from Adams Media.