How Can I Save Money on Prescription Medications?
(This page may contain affiliate links and we may earn fees from qualifying purchases at no additional cost to you. See our Disclosure for more info.)
According to the Kaiser Family Foundation, $3.8 billion in retail prescription drugs were filled at pharmacies in the United States in 2019.
If you're generally healthy, have good insurance, and only need to fill a prescription a few times a year (or less), you may not worry about how to save money on prescription medications.
Unfortunately, many people lack decent prescription drug coverage and need to fill numerous prescriptions throughout the year.
Thoughts about drug costs and ways to save money on medication are with them on every trip to the pharmacy.
The Struggle to Afford Prescription Drugs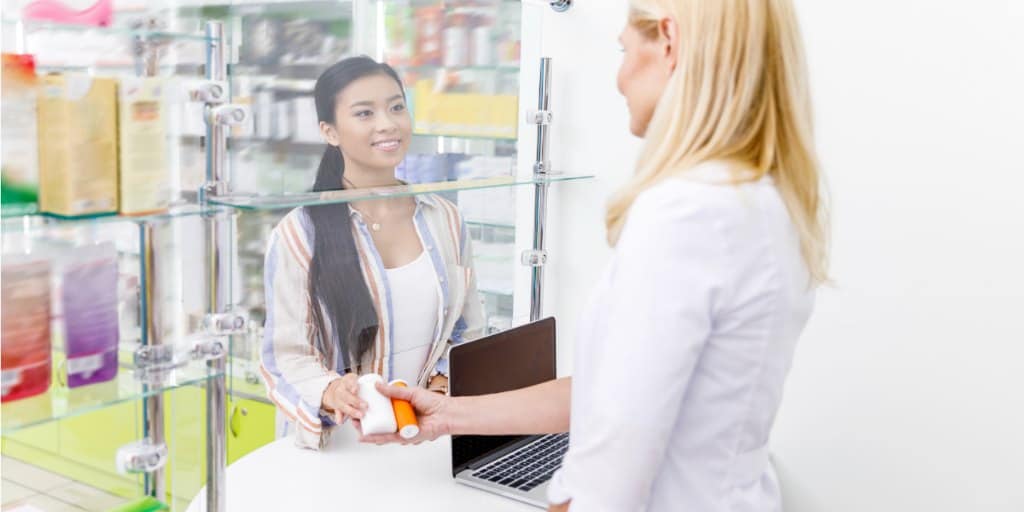 With the cost of prescription medication so high, in some cases, people are making serious life choices to pay for their medicines.
People living paycheck to paycheck may have to add to their debt by putting prescriptions on credit cards they can't pay off at the end of the month.
Some people's budgets are hit so severely by drug costs they must cut back on groceries to afford the medicine. Others take expired medications or take someone else's medication.
Those struggling to afford prescriptions may reduce the amount of medicine they take or the frequency of dosages, to prolong a prescription.
Some even leave the country to get prescriptions or order them online from other countries.
Additional serious decisions people make?
Not filling prescriptions they need or stopping medications they're supposed to be taking.
If people can't afford medicine, they may also try measures like using supplements or forms of self-care or treatment not prescribed by their doctor.
To make extra money to pay for prescriptions or for better health insurance, some individuals choose to work a side hustle or delay retirement.
Some may need to go back to work – even if they have serious illnesses or significant health concerns.
Ways to Save Money on Prescription Medications
There are some things you can do to try to save money on prescription drugs. Savings can vary based on the type of medication, dosage, generic availability, and more.
You may not be able to save on every prescription, but it's worth considering options as your medication costs rise.
Although it may take some work to utilize this list, you may find the savings well worth your efforts!
Talk to Your Insurance Company & Your Doctor
Before heading to the doctor's office, research online or call your insurance company to learn of any preferred pharmacies to use for the best prices.
You might find your insurance requires you to use a mail-order pharmacy like Express Scripts for specific prescriptions.
When your doctor tells you of a need to take a prescription drug, start a conversation about the medicine's cost.
Don't wait until you're at the pharmacy to find out the price and then try to call the doctor's office back for other options.
Ask for a generic drug alternative if available. And ask your doctors if they have samples or coupons for the medicine too.
For drugs you'll be taking for an extended period, getting a 90-day supply is often a money-saving option. Your doctor may also prescribe a higher dose medication with pills you can split at home to save money.
Speak with your doctor about non-drug options such as lifestyle changes (exercising, losing weight, changing your diet, etc.) to help address your medical situation as well.
Talk to Your Pharmacist and Compare Local Pharmacy Prices
Speak to a pharmacist about all the medications you take and the expense of any new medicines before you accept them.
Check on any alternatives more reasonably priced and don't forget to ask what the price of the medication is without using your insurance plan.
You might be surprised to learn prices for the same medication can vary significantly between pharmacies in your area.
Costco and Walmart are two pharmacies consistently offering low prices on many prescription drugs.
Non-members can generally use Costco's pharmacies, but this may vary based on state laws.
Walmart has a list of 30-day generic medications they offer for $4 and 90-day generic drugs for $10.
Many prescriptions can be transferred to a new pharmacy in a few steps. Just keep in mind you'll need all the information for the medicine and your insurance (if applicable). It may take a few days for changes to take effect.
Some prescriptions (including many controlled substances) cannot be transferred to different pharmacies without involving your physician.
Be sure to contact your provider if you have questions about transferring prescriptions for your medications.
One website and mobile app that can be very helpful in finding the lowest prices on prescription drugs is GoodRx. GoodRx provides current prices and discounts for prescription drugs at U.S. pharmacies.
Local pharmacy prices can include coupon prices, cash prices, or membership prices for specific pharmacy chains.
Some pharmacies charge for their store prescription memberships or savings clubs. One example of this is Walgreen's Prescription Savings Club – charging $20 for an individual or $35 for a family for a year.
Contact the Drug Manufacturer
You can also contact the manufacturer of the drug to see if they offer coupons. Or you might speak with them to determine eligibility for financial assistance for people who can't pay for their medications.
Patient Assistance Programs (PAP's) are offered by many pharmaceutical companies, but you must apply and work with your doctor to provide any required info. You may need to meet income requirements, but it's indeed worth asking if there's help available.
If you can get coupons, look to "stack" savings by finding the pharmacy offering the lowest price and then adding the coupon to reduce costs further.
Contact State Run and Nonprofit Assistance Programs
Depending on where you live, you may qualify for financial support or reduced-cost prescription medications through state-run assistance programs or nonprofit organizations.
The Partnership for Prescription Assistance is a free service helping millions of people get free or very low-cost.
The website also directs people to free clinics within their local area. The PPA has a database of over 475 public and private assistance programs to link patients with financial support. They've helped more than 10 million people since 2005.
NeedyMeds is a national nonprofit helping people who can't afford medications and healthcare costs find local agencies providing financial support, low-cost or sliding scale clinics, and offers like coupons to save money on prescriptions.
They also offer a free drug discount card providing a discount of up to 80%. This card works at more than 65,000 pharmacies in the United States. It can even apply to over-the-counter medications and medical supplies that are on a prescription form.
These are just two examples of options supporting people who are struggling to pay for prescription drugs. You can also search your state and local health departments for more agencies offering support for medications and health care.
Final Thoughts for How to Save Money on Prescription Medications
An important thing to know when you get a prescription – the cost of the drug may be very different in every pharmacy in your community.
Don't assume it's only a few dollars either; for an expensive prescription, the difference can be hundreds of dollars.
You can ask your doctor for a paper prescription so you may call a few pharmacies to check on prices.
Some states only prescribe electronically now though, so you may need to check prices before the prescription is sent in. Otherwise, you'll need to have the prescription transferred to obtain a lower price.
You can also utilize the mobile app for GoodRx and check a prescription's cost while you're in the doctor's office. This can save you time and hassle in having to transfer the prescription later.
If you can't afford a prescription for yourself or someone in your family, don't be embarrassed to say so.
Advocate for yourself or your family member to doctors, pharmacists, or directly to the drug manufacturer for an affordable option.
It might surprise you to learn you can save on prescriptions for your pets with many of these programs too!
One final note, if you have aging parents, friends, or family who have a serious illness – ask if they need help managing their prescriptions and shopping for the best prices.
Your loved ones and friends may not have the skills, time, or energy to understand or take action on saving money on their prescriptions.
By giving them the gift of your time and knowledge, you might be able to save them a substantial amount of money which they may need to cover other areas of their budget.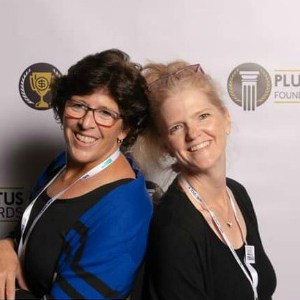 Amy and Vicki are the coauthors of Estate Planning 101, From Avoiding Probate and Assessing Assets to Establishing Directives and Understanding Taxes, Your Essential Primer to Estate Planning, from Adams Media.