Make Managing Your Money More Fun
(This page may contain affiliate links and we may earn fees from qualifying purchases at no additional cost to you. See our Disclosure for more info.)
What if saving money and investing for the future could be fun? Or at least, not so daunting or stressful?
Managing money can be more motivating – even enjoyable – when you gamify it. At the very least, gamifying gets you started on the right path. And starting is half the battle.
Gamifying your money management could lead to more significant changes to your financial situation – changes that help you reach your money goals.
What is Gamification?
Gamification means applying game-like features to any non-game activity.
In other words, you add competition, scoring, levels, rewards, and winning as motivation to reach a goal.
The idea is to actively engage participants in an otherwise not-so-fun activity. And, hopefully, change behavior for the better.
Gamify Your Money for the Win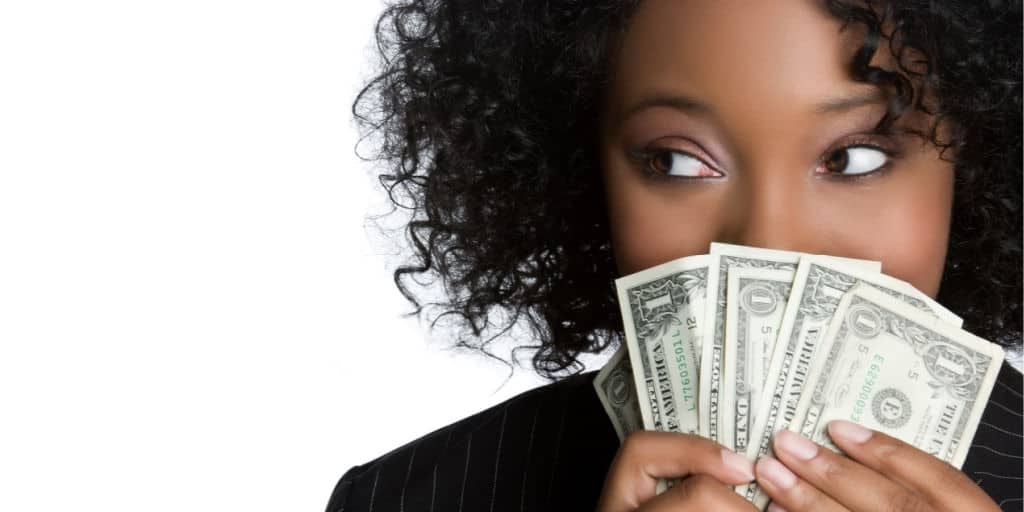 In a sense, the reason gamifying works is all in your head. Making a game out of things works because you see your progress, feel in control, and experience rewards.
The most motivating games show visual progress, providing positive reinforcement and, therefore, increasing momentum. The rewards make it fun. And that means you're more likely to do it – and even improve on it.
With money, the rewards are both extrinsic and intrinsic.
You receive the extrinsic rewards of the game, like points or badges for progress. But you also experience the real prize – saving more money.
Believe it or not, gamifying your money can lead to lasting change.
Initially, gamification shows you what you're capable of doing. Then you develop the motivation to keep going and improve.
When you feel good about making progress in your financial life, it opens new channels in your brain that can lead to better long-term money habits.
Set Yourself Up for Success
There are many ways to gamify your money. But, before you begin, determine what will work best for you. Below are some tips to help you get going.
Start with quick wins. If you look at your finances and see all the things you need to do – pay off debt, build savings, invest for retirement – it can feel overwhelming.
Yet when you break it down, it's more manageable. Start with a five-minute win. What can you do in 5 minutes that will get you going in the right direction?
Maybe you make an extra loan payment, compare insurance rates, set up an automatic transfer, or cancel an unused subscription.
Do what works for you. Think about the games you enjoy playing in your free time.
What aspects of those games do you like most?
What makes you keep playing them?
Use that information to decide what money-gamifying method would work for you.
Create lasting change. The idea of gamifying your money is to get you started. The game motivates you to begin and shows you what you can accomplish. Once you see what you can do, you can continue to up the ante.
Ways to Gamify Money
The options for gamifying your money goals are limitless. You can design your own game, take part in challenges, compete with others, or find an app to get you started.
DIY Gamification
The key to gamifying your money is to connect savings, investing, or debt repayment with rewards and visual progress.
You can set up a money game for yourself, complete with points and rewards.
Still, it doesn't need to be complicated. It can be as simple as setting up automated savings transfers, tracking your progress, and rewarding yourself. Do what works for you.
If you reward yourself with something external, the rewards should be:
Reasonable. Don't sabotage your savings (keep it under 10% of what you save).
Specific. Write it down, or put a picture on your fridge.
Something you enjoy.
Visible. Make it public, use a chart, create a paper chain, or color in sections of a chart or picture to show your progress.
Automate for Ease
Automation is the ultimate way to "trick" your brain into saving money.
Automating eliminates the need to take action every month. Removing the need to make a money decision means it's more likely to happen.
Ideas for automation:
Schedule an automatic deposit into your savings or investment account on your payday.
Set up automatic loan payments. You can add a little extra toward the principal balance or schedule an extra payment each month.
Understand your savings account. Most savings accounts have features to make automatic savings easy. Many also offer excellent tools to help you make the most of your savings, like savings buckets or budgeting applications.
Check to see if your bank has transfer fees, a minimum balance, or other restrictions before implementing.
Keep Score by Tracking Your Money
Tracking your money provides awareness of your current situation, draws attention to problems, and reveals areas for improvement.
You might not realize you're spending $100 on coffee or $1200 on groceries – until you track it. Chances are, you'll alter your spending when you see exactly where your money is going.
Tracking provides an incentive to make the next month a little better than the one before.
You can track your spending and expenses with paper and pen or a spreadsheet. Or you can use an app that links to your accounts and automatically tracks your transactions, such as Personal Capital, Tiller Money, or YNAB.
Defeat Spending
If discretionary spending or shopping is a problem for you, find fun ways to alter your behavior. Below are some ideas:
Reward yourself for streaks of no spending. Remember the rules for rewards (above).
Challenge yourself to find alternatives to spending. Instead of buying what you want right now, find free or low-cost options. Track how much you save.
Keep a list of the things you want to buy or spend money on, but don't. At the end of the month, tally how much you would have spent, but didn't.
Conquer the Boundaries of Your Monthly Finances
Push your comfort level. You might think you can't increase your monthly savings, even by a small amount. But you could still try.
It will feel uncomfortable – and you might not quite make it every month, but it can become an interesting challenge to make it work!
Level up with a Challenge
Money challenges are a fun and motivating way to target a specific area of your finances. They can often set you off in the right direction.
Savings challenges. There's something for everyone when it comes to savings challenges. An internet search will lead you to limitless options, complete with printables for progress tracking.
Most savings challenges have the goal of saving a set amount of money each day, week, month, or year.
Others focus on specific ways to save, like saving spare change, $5 bills, or rounding up purchases.
No-spend challenges. The idea of a no-spend challenge is not to spend money for a specific time frame, such as a week or a month.
Some challenges focus on an individual spending category like groceries-using up what you have in the pantry and freezer, clothing, or entertainment/dining out for a while.
Debt challenges. These are like savings challenges, except you pay down debt.
Many use a visual, like a coloring chart or paper chain, to see your debt going down.
The debt snowball isn't a challenge, per se. Still, it's a motivating method for conquering debt that works well for many people.
With the debt snowball, you make the minimum payment on all your loans except the loan with the smallest balance.
You pay extra payments on the smallest debt and pay it off as fast as you can. Once you repay the smallest loan, take the amount of money you paid toward that loan, and apply it to the next largest loan.
The process repeats until you pay off all your debt.
Gamify Saving Money with Apps
Money apps can provide an easy and fun way to manage your money, and you can even involve the kids. But like anything else, apps have benefits and drawbacks.
Some apps can help you up your financial game. The biggest drawback is that money apps often need access to your financial accounts.
With some, there's also the drawback of data collection. It's wise to do your research before signing up for a money app.
Savings and Investing Apps
The best savings apps help you save money more easily. Most of them help you save painlessly by setting up automatic deposits, based on goals and rules.
Many online banks have apps with savings features that are motivating.
For instance, Capital One 360 lets you set up different accounts for each of your savings goals. And Ally just rolled out "surprise savings," where they link to and track your checking balance and make small transfers to savings.
Some other useful savings and investing apps to check out include Acorns, Digit, M1 Finance, Qapital, and Simple. Be aware that some savings apps charge monthly fees.
Expense and Budgeting Apps
An expense tracking or budgeting app can be a great way to gamify your monthly expenses.
Challenge yourself to lower your monthly expenses or to stay within a specific dollar amount.
You Need A Budget (YNAB) is one of the most popular budgeting apps, with lots of visuals and analytical tools. For tracking and budgeting, Tiller and Mint are favorites.
Personal Capital is a favorite when you're tracking investment accounts too.
And if you genuinely want to make a game of it, in Fortune City, you can track your expenses while building a virtual city.
Gamify Managing Money to Save & Invest More
If you want to take your finances to the next level, gamifying your money could be the ticket to getting started.
Once you see your progress, it will create momentum for you to keep going and up your money game.
Read next: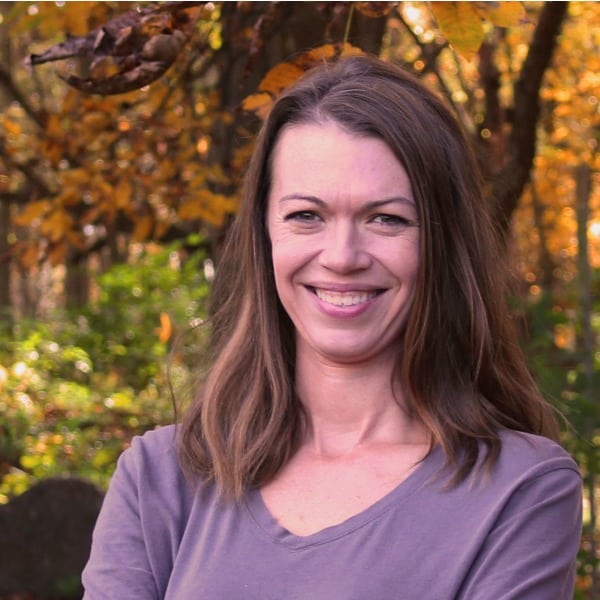 Article written by Amanda, a team member of Women Who Money and the founder and blogger behind Why We Money where she enjoys writing about happiness, values, and personal finances.