What Are the Best Sites to Increase My Skills?
(This page may contain affiliate links and we may earn fees from qualifying purchases at no additional cost to you. See our Disclosure for more info.)
Online learning is everywhere.
That isn't hyperbole. According to Small Business Trends, 98% of US corporations said they intend to incorporate online learning in 2020.
It's no wonder then that Udemy and Codecademy are household names.
With the online learning market booming, how do you know which site or platform is best to boost your skills?
We reviewed dozens of sites and pulled together a top 10 list of online learning platforms to increase your skills.
On these sites, you can deepen your existing knowledge, cultivate a new skill set to help with a career transition, and even focus on personal growth and hobbies.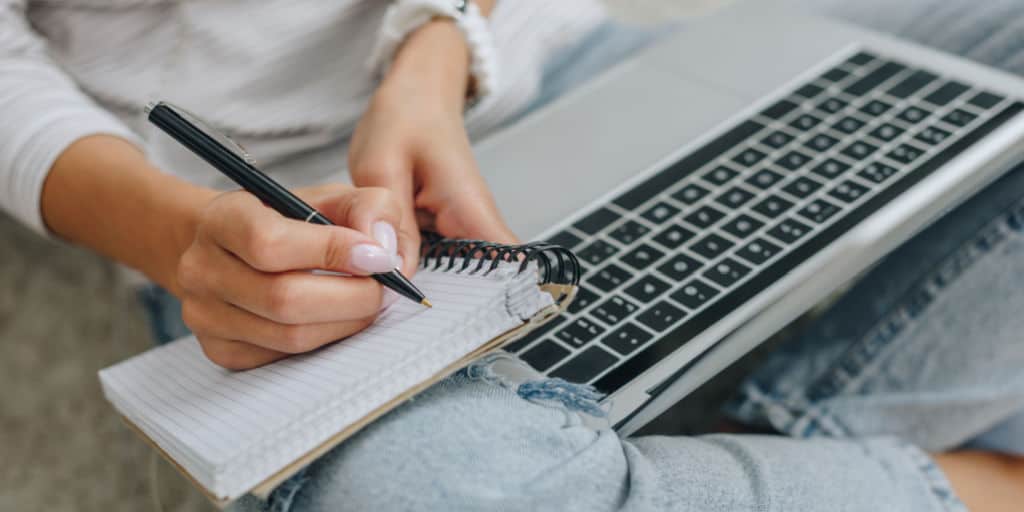 Why Should I Consider Online Learning to Increase My Skills?
There are plenty of reasons why online learning is growing exponentially. Not only is it frequently more affordable than in-person coursework, but it's also much more flexible.
If you think online learning is the same as merely putting college online, you want to think again.
Of course, there are options to earn degrees online. But online learning can also provide opportunities for you to strengthen your existing skillset by fine-tuning specific skills you use for work.
If you find yourself considering a career change, online learning can help with that too. All the while, you learn at a pace and a place that fits your busy life.
The fact that you might save money in the process is just another bonus.
If online learning is something that interests you, we put together a guide to find high-caliber instruction at your fingertips.
Here are the best online learning sites, what makes them unique, and what they cost.
Top 10 Platforms for Online Learning and Improving Your Career Skills
The Internet abounds with online learning options. If you're like most people, you want quality content that's also affordable.
To help you cultivate the skills you want, here are the top online sites to do just that.
LinkedIn Learning
LinkedIn Learning is a well-established, online learning platform. Originally called Lynda.com, this platform was launched in 1995 and became a subsidiary of LinkedIn in 2015.
LinkedIn Learning aims to offer access to robust video courses aimed at helping people grow their software, creative, and business skills.
Membership grants you unlimited access to a library of over 16,000 courses. Current popular courses include Developing Adaptable Managers, Learning Python, and Acting Decisively.
An industry-leading expert teaches each class. Plus, you have the flexibility to move between your computer and mobile device. That means you can learn at home, on your breaks, and even during your commute.
If you aren't certain if LinkedIn Learning is for you, you might consider taking advantage of their one-month free trial to find out more.
Price: Starting at $19.99/month
Coursera
Coursera offers training in skills designed to help you excel in your current career or transition into a new job.
With Coursera, you can complete guided projects, courses, and specializations. You can also earn professional certificates to be job-ready and MasterTrack certificates that can be transferred into Master's degree programming later.
Fields include computer science, information technology, social science, language learning, and physical science and engineering.
In addition to free and paid courses, Coursera also offers online Bachelor's and Master's degrees. They partner with colleges and universities, such as the University of Michigan, the University of Illinois at Urbana-Champaign, and Arizona State University. Programs span everything from data to public health. This online programming often costs tens of thousands of dollars less than on-campus degrees.
If you are interested, you can join Coursera for free and receive recommendations tailored to your needs, interests, and career.
Price: Free-$99 per course; $39-$79 per specialized program; $15-$25,000 per online degree
FutureLearn
Another platform called FutureLearn offers diverse online learning options. FutureLearn is similar to other online education platforms because it offers online courses taught by industry experts.
What makes FutureLearn stand out is that these courses are also taught in partnership with world-class universities (think King's College London!).
The flexible coursework is ideal for anyone looking to grow their careers, cultivate new skills, or foster hobbies. In fact, FutureLearn is leaning into the pandemic with a plethora of boredom-busting courses.
Topics span everything from songwriting and mindfulness to forensic psychology and global ethics. Additionally, FutureLearn focuses on pedagogy tailored to online learners.
Each course blends storytelling, discussions, visible learning, and community support. That means that the student experience is exceptional, and the learning is designed to stay with you long after you finish the work.
Price: Free to audit; $259.99/year to join Unlimited for access to hundreds of short courses
Udemy
Are you looking to learn what you want on your schedule? That's precisely what Udemy was designed to allow people to do. There are currently over 130,000 Udemy courses taught by over 50,000 instructors.
These jaw-dropping numbers are the result of Udemy meeting students' needs. With over 50 million students worldwide, it's no wonder they offer so much content.
Udemy publishes new courses each month to help users grow their skills, expand their career opportunities, and achieve personal growth. Their classes are taught by leading experts and allow you lifetime access.
If you aren't sure where to start, they offer personalized recommendations through a quick (and surprisingly insightful!) questionnaire. You can also check out their free Resource Center to get a taste of what Udemy offers.
Price: Starting at $12.99 per course
Pluralsight
Are you a software developer, IT administrator, or creative professional? Maybe you are looking to become one. In either case, it's worth getting to know Pluralsight.
Their focus is to help individuals and companies upskill their technology acumen or tech teams from anywhere.
Some of their most popular software development courses include Python, Java, Javascript, C#, and mobile development. Other tracks include IT Ops, Information & Data Security, Manufacturing & Design, Cloud Computing, Architecture & Construction, and more.
In addition to working through the courses independently, many companies and organizations are using Pluralsight as part of their professional learning plan for staff development.
Price: $29/month, $299/year, or $449/year for Premium content; Team plans also available
Codecademy
Millions of students use Codecademy. The platform is set up to help you learn a particular skill set. That means you can browse their catalog to learn everything from analyzing data to building websites.
Another feature of Codecademy that's incredibly helpful is that students learn by doing.
Instead of merely listening to lectures or responding in a workbook, this platform will have you coding within the first few class minutes. You also get immediate feedback and have opportunities to apply your learning to quizzes and projects.
When you know you want to improve your technical skills but aren't sure where to start, Codecademy offers a quiz to give you personalized results to help you make sense of your options.
Price: Free for Codecademy Basic; $19.99-$39.99/month for Pro
MasterClass
Have you ever wondered what it would be like to be taught by a world-class mind? MasterClass might be for you. MasterClass allows you to learn from top thinkers, innovators, and celebrities who share their successes, failures, and stories.
Take a cooking class with Gordon Ramsey or a creative writing course with Margaret Atwood. Other recognizable names include Tony Hawk, Anna Wintour, Robin Roberts, Neil deGrasse Tyson, and so many more.
As an added benefit, you can access the content from anywhere. You can watch the lessons on your Apple TV, Roku, or Amazon Fire Stick.
Plus, you can download the lessons or watch on audio mode, allowing you to catch up on the plane, car, or commute.
If you're worried about finding time, they also offer condensed classes designed to complete in 10 minutes a day.
With instructors this inspiring and content this engaging, you shouldn't have any problem committing to the full content either.
Price: $15/month billed annually
MOOC.org & Edx
In the discussion about disrupting higher education, MOOCs are frequent topics of conversation, and for good reason. A MOOC is a massive open online course.
The purpose is to allow anyone to enroll and improve their skills for free.
Originally intended as an offering for students the world over, MOOCs are now equally popular with working professionals.
MOOC.org is an offshoot of Edx, and MOOC.org is still committed to making learning open and accessible for all. As a result, they offer nearly 3,000 courses for free.
Additionally, Edx also offers even more course options. Though these courses do come with a cost, they can result in certifications or even online degrees, including Master's degrees.
Partner universities include Georgia Tech, Purdue, Boston University, and many others. This is incredibly helpful if you are looking to advance your career or move into a new one.
Price: Free to audit courses, certificates, and online degrees range from $50-$25,000, respectively
Khan Academy
This isn't just for K-12 students, though that certainly might be why you're most familiar with it. Khan Academy offers an array of free online courses, lessons, and practice for learners of all ages.
Designed by expert educators, the content is delivered in various ways to meet all learners' needs. Each topic is explained in writing and accompanied by video tutorials. Plus, there are bite-size checks for understanding along the way.
Khan Academy is an excellent tool to brush up on skills, including grammar, statistics and probability, microeconomics, and macroeconomics.
They also offer life skills courses covering topics like personal finance and entrepreneurship.
They're also committed to keeping all of their content free.
Price: Free
DuoLingo
We would be remiss to put together a list of online platforms and leave off DuoLingo. The site has become stunningly robust, competing with even the most expensive paid language software tools and platforms.
Brush up on your Spanish with 28 million other users. Learn Arabic with 2.6 million users. You can study Chinese, Italian, Korean, Navajo, even Klingon!
DuoLingo offers Learn and Stories for language practice lessons that include reading, writing, and listening. Users can also connect and collaborate using the Discuss forum.
There's also a podcast allowing users to practice their listening skills in authentic contexts.
Price: Free; paid to remove ads
Other Ways to Learn Online and Grow Your Career Skills
The list of platforms above is a great starting point for finding a pathway to grow your career skills online. However, there are other options for online learning that can help increase your skills.
Here are two options for online learning worth exploring within your own community.
Check Your Local Library
One of the biggest benefits of your library card has nothing to do with books. Libraries often offer free or reduced-fee options for online learning coursework. In fact, you might find that you can use your library card to connect to some of the platforms on this list.
Additionally, libraries often offer community programming. While some of that's in person, there's a good chance a public library near you is also offering virtual options.
Contact your local library or visit their website to find a program guide for more information.
Explore Your Community College
In addition to exploring the online learning platforms above, you might also research your community college.
Since their inception, community colleges have helped people switch career paths and amass new skills while juggling already-full schedules. That means they often offer evening, night, and weekend classes meeting online or in-person.
Whether you are looking to take a single course, earn a certificate, or even finish a degree, your community college likely offers coursework options that fit your needs.
As an added benefit, you can usually use the in-person resources–such as the library, tutoring program, and career center–even if you are only taking classes online.
Final Thoughts on Online Learning Options to Increase Skills
It's no secret that the Internet is full of information. But who has time to sort through everything online to make sure it is accurate and engaging?
That's why online learning platforms are so helpful. Not only is all of the information high quality; it is also distilled into information that can help you advance your career or build new skills.
Plus, the focus is on pedagogy as much as content. That means the learning is sure to stick with you.
Browse through our list of the best online learning sites to improve your skills and you're sure to find at least one to help give you the competitive edge you're looking for at work or uplevel your hobbies at home.
Article written by Penny