How Can Community College Save You Money?
(This page may contain affiliate links and we may earn fees from qualifying purchases at no additional cost to you. See our Disclosure for more info.)
There's no doubt about it – college is expensive.
Students who want to lower the soaring costs of higher education look to community college as a more affordable option.
At community college, you can get a two-year degree or transfer your credits to a four-year college. Or you can get a technical degree or certificate for specific career fields.
If you're weighing your college decisions and want to lower the costs, read on!
In this article, we'll explore all the ways community colleges can save you money.
Save money on tuition costs
Tuition is what colleges charge for attending their classes. And tuition is the primary way to save by going to a community college.
The annual cost of attending a two-year college is about a third of most four-year colleges.
According to The College Board, the average cost of a public two-year college is $3770, while an in-state public four-year college is $10,560.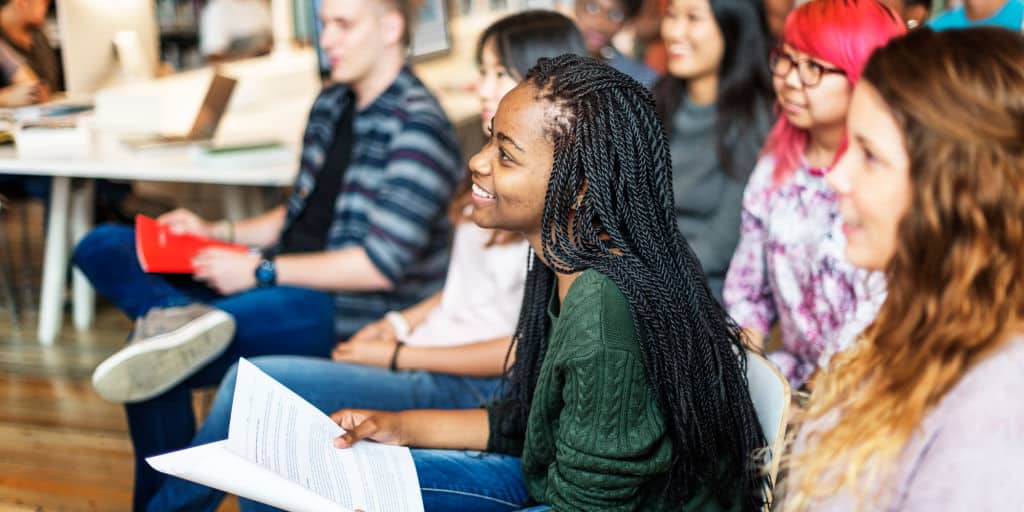 Explore your options at an affordable price.
If you don't know what you want to study, community college provides a lower-cost way to complete general education requirements and explore your options.
Many students start college with an undecided major or change their major after a couple of semesters.
At community college, the cost to test out options is much less than doing so at a four-year college.
Another bonus?
Some students may opt to start their careers (or change them completely) from a community college's certificate program or associate's degree.
This allows them to start earning an income without going to school for two more years while potentially avoiding more student loan debt.
Related: Are Income Share Agreements a Better Student Loan?
Save on room and board by living at home
With over 900 community colleges in the U.S., there's likely one within driving distance of, well, anywhere.
Community college allows many students to live at home while continuing their education.
Students who can live with their families could save a bundle on housing costs.
Just how much can they save?
According to the College Board, average room and board costs for 2020-2021 were over $11,000 at public four-year colleges and over $13,000 at a private university.
Adding room and board to your college bill can double what it costs to attend.
Save by working while also attending classes
Community colleges are designed for working students.
According to the Community College Research Center, 80% of community college students work, and 39% work full-time.
Community colleges know most of their students are employed and design flexible schedules for that reason.
Students can attend part-time, night classes, weekend, or online classes.
Also, community colleges often have several locations to make it even more convenient.
It can be more challenging to work off-campus at some four-year colleges. Some of them don't allow students to attend part-time.
Additionally, class schedules aren't as flexible, and some locations can make it hard for students to find and get to jobs.
Apply for financial aid and scholarships
Community colleges cost less than four-year colleges, but the expenses still add up.
The cost of books, food, housing, transportation, and tuition affects affordability.
Yet financial aid and scholarships can offset the extra costs of attending. Even part-time students can apply and receive federal financial assistance.
Apply for federal financial aid. No matter where you go to college, it's wise to fill out the Free Application for Federal Student Aid (FAFSA) each year.
FAFSA makes higher education more affordable for countless college students. Grants, loans, and work-study get awarded through this application.
Apply for scholarships. The great thing about scholarships is you don't have to pay them back. And there are scholarship opportunities out there for everyone.
Scholarships get awarded for merit, talents, interests, employment, or group membership.
They come from sources like businesses, colleges, government agencies, nonprofits, and foundations.
Many schools offer scholarships specifically for students transferring in from community college programs.
To find scholarship opportunities, check employers, colleges, academic advisory offices, and community organizations.
You can also use online search tools to help you sort through the options.
Or do an internet search on your field of study, interests, and talents to find even more.
Books are expensive
Books are costly, no matter where you attend college!
They cost about the same, whether you attend a community college or a four-year college.
With an average cost of almost $1300 each year, the cost of books is one thing you can't avoid. Yet, it can pay to explore all your book-buying options.
Some students save money buying used books, renting books, and using online versions.
Other advantages of community colleges
Community colleges have advantages besides just affordability. Most have small class sizes and offer more one-on-one learning and support.
Also, instructors at community colleges get specifically hired to teach classes. At universities, professors usually teach and do research.
For students wanting a more personal learning experience, this is another benefit.
Have a plan for community college
If you decide to go to community college to save money, having a plan is essential.
First, get your finances in order before starting classes. Then make a plan for what's beyond community college.
Apply for financial aid and scholarships ahead of time. The time to apply is when you're starting to look at colleges and deciding what you want to study.
Each year, there are millions of dollars in unclaimed grants and scholarships available.
If you're transferring to a four-year college, plan for it. Make sure all your credits will transfer to the four-year college you will attend.
Most colleges have "transferring credits" information on their websites with links about course equivalencies and transfer credit policies.
Still, the best way to ensure a smooth transfer is to work with an academic advisor at both colleges when possible.
You'd hate to get to the end of your two years of community college to find out your credits won't transfer!
Final thoughts
As you can see, there are many financial benefits to attending a community college compared to a university.
The savings on tuition alone offers an affordable alternative to the climbing costs of many four-year colleges.
Not to mention the potential for saving on housing and other expenses.
Community college is one option you don't want to overlook when weighing your college decisions!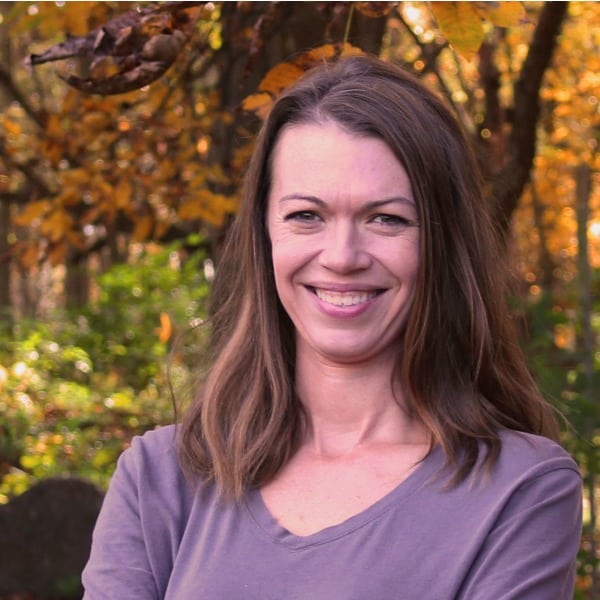 Article written by Amanda, a team member of Women Who Money and the founder and blogger behind Why We Money where she enjoys writing about happiness, values, and personal finances.