How Professional Development Benefits Your Finances
(This page may contain affiliate links and we may earn fees from qualifying purchases at no additional cost to you. See our Disclosure for more info.)
The job market isn't static, so your skills shouldn't be, either!
You know continuous learning and professional development are important, but it's often expensive.
So, how do you know the investment is going to pay off?
Let's take a look at the benefits uping your skills and knowledge may bring you.
Earn more money
Earning a degree or completing a training program can boost your income by qualifying you for a raise in your current position or getting you promoted.
Many bosses will recognize you have spent a significant amount of your time (and sometimes money) to improve your skills or knowledge base.
This combined with your employee loyalty may open up previously closed doors.
Your manager should see the determination in you and want to keep you around.
But, if they don't appreciate your efforts or acknowledge your dedication, then it may be time to find a company that does.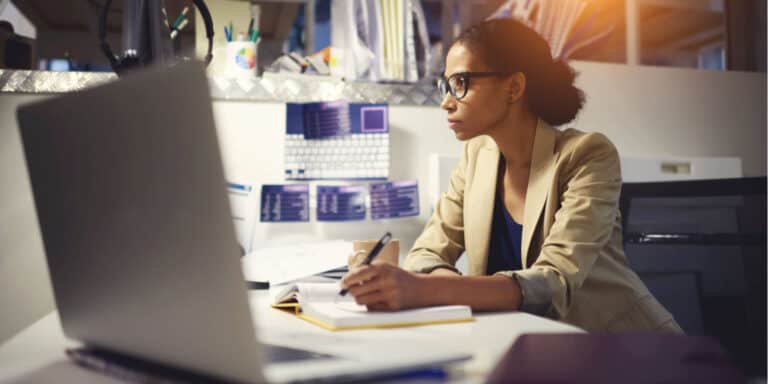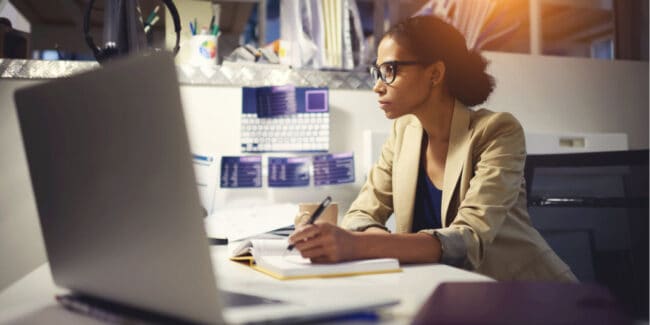 Related Reading: How to Negotiate Your Next Raise
Find better job opportunities
When it's time to move on, those additional skills and credentials should open up more, higher-paying opportunities. Remember, your resume is a living document.
When you take on new tasks and responsibilities at work, update your LinkedIn profile, or resume online.
The same is also true when you complete training and continuing education programs.
You never know when you'll catch the eye of a recruiter or hiring manager who's looking for the very skills you've just learned.
Networking
Networking is a fringe benefit of continuing professional development.
Most education and training programs offer a networking component for students to participate in forums, attend special events, or collaborate on projects.
You never know who you may meet!
While this is also true when you are grabbing breakfast at the diner or picking up a gallon of milk, you are more likely to meet a professional connection in a class of similar career-minded students.
There's also a good chance your instructor is an industry expert and well-respected in their field.
Getting to network and communicate with them is a huge benefit as well. Your newfound connections could help you land your next big role.
Develop new interests
While learning about the new developments or techniques in your field, you may become interested in a different part of your field.
Or, you may become intrigued by a whole new industry entirely.
A resulting career change or freelancing endeavor could provide higher pay or promote deeper job satisfaction.
Learning about unrelated fields you're passionate about, can be useful for your career progression, too.
Who knows if that photography or cake decorating class will ignite a new full-time job, become a side-hustle for extra cash, or just be a fun way to keep growing?
Plus, when you have a creative outlet, your whole outlook on life may improve, making you more effective day-to-day at your job.
Bonus Resource: Deciding if you should follow your passion or pursue profit.
Keep your mind sharp
The old saying is true: use it or lose it!
Staying up to date with new trends in your field will help keep your mind sharp so you can be more effective at work.
When you perform at your best, you're more likely to receive recognition, raises, promotions, or other benefits.
Become more creative and innovative
Educated employees bring new ideas to the table and a broader range of creativity to their jobs.
When you pursue professional development opportunities, you'll learn new approaches and methods to do your job more effectively.
You can take what you learn in the classroom and use it at work. This will be a breath of fresh air to the office that your boss is sure to notice!
Relearning old techniques
What? Didn't we just state that the new information and methods you learn will help you do your job more effectively?
We did- but going back to the basics and re-learning things you may have forgotten will also help you perform like a rockstar.
Have you fallen into the habit of doing your daily tasks "just because"?
Then refreshing your memory of why things are done the way they are will help you be more effective in adopting those new methods you learn.
So, is Continuing Professional Development (CPD) worth it?
There are many benefits to continuing your professional development.
It can help you boost your career and enjoy your life more.
Not only can it help you increase your income, but it may help you spend less on things you previously splurged on to help you cope with a stressful work situation.
When you're unhappy or feel stuck in a job you dislike, you're not living the best experience you can. This can lead us to spend recklessly or mismanage our finances.
The compounding benefits of engaging in continuous learning, whether formal or informal, can be quite rewarding. Financially and otherwise.
As Neil Postman, author of The End of Education: Redefining the Value of School, said, "At its best, schooling can be about how to make a life, which is quite different from how to make a living."
Want to get started?
If you're not sure where to look for professional development opportunities, check your local community college for seminars or workshops.
Also, if you're a member of a professional organization, you might be able to attend conferences throughout the year.
Don't feel like leaving home? Many larger universities also offer online certificate and degree programs, so you don't have to be local.
Online learning has grown in popularity, so you can find an e-course for just about any topic you can think up.
Pro Tip: Check with your HR department to ask about tuition reimbursement and training stipends. You might be able to level up your skills with your employer.
Next: What to Consider Before Leaving Your Current Job
Article written by guest contributor, Jessica Strull, a freelance writer who works with leaders looking to drive employee engagement and increase customer satisfaction. Jessica holds a bachelor's degree in Human Resource Management. When she's not writing you can find her binging bad movies, reading great books, or hanging out at Walt Disney World. Find Jessica on jessicastrullwrites.com.