Should I Quit My 9-to-5 to Freelance? [The Pros & Cons]
(Please note, this page may contain affiliate links and we may earn fees from qualifying purchases at no additional cost to you. These earnings help us offset the cost of running this site. Read our Disclosure and Disclaimer for further info.)
So, you've been hearing a lot about freelancers who are killing it, living the high life by being their own boss.
That sounds mighty good, seeing how you dislike your job, right? But it may be wise to consider the pros and cons of your 9-to-5 job before you type up your resignation letter and quit to freelance.
9-to-5 Job Pros & Cons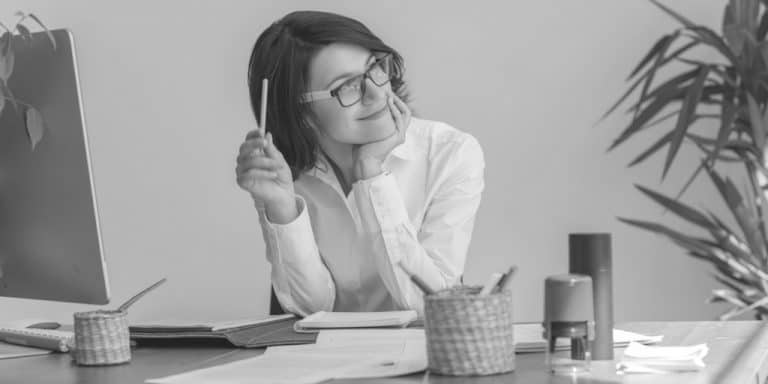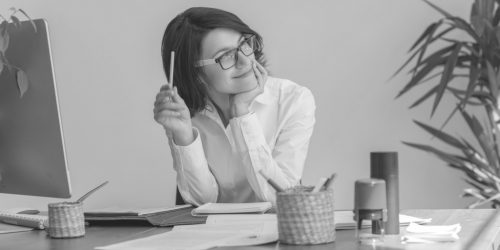 Pro: A Stable Source of Income & Benefits
You're used to having money come into your checking account on a given day.
Having a set pay period is ideal. Knowing when and how much money you've got coming helps you set your budget.
You can also take advantage of this to set up automatic bill payments or—even better—automatic transfers to a savings account.
You rest easy knowing you'll get paid in time to pay the rent at the end of the month. You also like knowing you've got medical coverage when you're sick and will receive pay for time off during vacations and holidays.
Also, when you work a W-2 job, your employer is withholding taxes for you and direct depositing your funds into your bank and any investment accounts.
They're also tracking your income and reporting it to you and the IRS making it pretty easy peasy for you to file your taxes by April 15th each year.
As a freelancer, your earnings and expenses are your own to track and report. You'll also be filing and paying quarterly estimated taxes. Your finances and taxes can quickly become complicated.
Con: Limited Income
In 2019, the average pay raise most American workers can expect is 3%. Not bad, but nothing to write home about, either. Especially considering the average cost of living is growing a lot faster in most areas.
You can cross your fingers and toes and hope your employer is feeling generous enough to give you more than 3%.
You can also try to negotiate your next raise, but sometimes it's just out of your hands.
If customers aren't buying your products, chances are your boss won't be opening the vault. And what if the head honchos over at corporate headquarters decide all the cubicle warriors aren't getting more than 1% this year?
Those who quit to freelance have complete control over their income. They set their own rates. They decide how much they want to work. And pitch to prospective customers until the cows come home if they so desire.
There's a reason the internet is littered with freelance bloggers and writers and creators making six-figures, year after year.
Most freelancers don't have to worry about frozen wages or corporate pencil pushers. All they do is get paid.
Pro: You Have a Fixed Schedule
At 3 p.m on a Wednesday, everybody knows where to find you: sitting in your cubicle.
Your daily schedule rarely—if ever—changes: in the car at 8 a.m., on the freeway at 8:05, across the river at 8:35, and at your desk by 9. Out the door at 5 p.m. Weekend off.
This makes it easy to plan the rest of your life. Karate on Tuesday night. Soccer on Wednesday. Hairdresser on Thursday. Brunch on Sunday.
Con: You Have a Fixed Schedule
A set daily schedule for 8 or 10 hours means other tasks must get done outside that time frame.
Shopping, groceries, banking, doctor's appointments: all of this must get done in the time you have left at night or over the weekend.
Right now, 99% of people are running on the same schedule. Which means you'll be dealing with crowds everywhere you go. You need to experience empty stores on a Tuesday morning to see how good it feels.
In many places, banks close at 4 p.m. every day, with maybe one later evening exception. And they're not typically open on weekends. Seeing a doctor or a dentist on a Sunday afternoon? Not happening in most towns.
Freelancers set their own schedules. If a freelancer books a doctor's appointment on a Wednesday, it's easy to catch up on work later that night. Problem solved.
Pro: Social Interaction
When you work in a regular job, there's always someone to talk to about your weekend, the movie you just saw, or how your kid's potty training is coming along…
You can go out to lunch with your colleagues, or grab a few drinks at happy hour. Some of them may even become good friends who you will get together with at other times.
Con: Annoying Boss and Coworkers
Chances are you're considering quitting your 9-to-5 to freelance due to job burnout, a bad boss or a difficult coworker. According to a survey by Randstad,
60% of workers left jobs, or are considering leaving one due to a dislike of their direct supervisor
53% have left or are considering leaving a job because they don't believe their employers are recruiting and retaining other high-performing individuals
58% have left or are considering leaving a job, due to nasty office politics
38% of workers want to leave their current job due to feeling they don't fit in or due to a toxic work environment
46% cite their teams/departments understaffing, for why they are seeking or considering other employment
While having someone to talk to or grab lunch with can be a good thing, being forced to deal with a fellow employee or toxic work situation might be more than you can take.
Since freelancers often work-from-home and do much of their work online, they may not see many people. Lots of communication happens through email. And freelancers rarely meet customers as many are simply too far away.
Freelancers spend many long days staring at computer screens, typing away. They may have to force themselves to leave the house – to hit the gym, get some shopping done, or take a walk around the block.
If you're a very social person, you will need to find ways to deal with isolation.
Summing Up Freelancing
You call the shots – to a point. You're still "working" for your clients but you're essentially your own boss.
You have more control of your income – but you must market yourself, secure clients, set your rates, and collect on your invoices.
Work where and when you want – although you still have deadlines and responsibilities to accomplish, and you'll need to stay motivated.
Work with who you want – while you might be desperate for any client, in the beginning, you'll quickly learn some aren't worth the effort and you'll be able to move on.
Freelancing can be extremely rewarding but it's also not for everyone.
So Should You Quit Your Job to Freelance?
Sorry, there's no clear-cut answer to whether or not you should quit your job to become a freelancer.
You need to spend some time considering if it's the right direction for you. Many have tried freelancing, some succeed.
Others soon figure out a different 9 to 5 or a job-sharing role meets their need for passion and profit, and was what they needed after all.
Before making your decision, weigh all the above pros and cons.
Then be sure to do all these things before going freelance if you decide to quit your job and take the leap.
Article updated 11.15.19
Have a money question you'd like answered? Submit it here.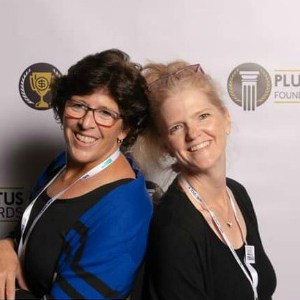 Vicki and Amy are authors of Estate Planning 101, From Avoiding Probate and Assessing Assets to Establishing Directives and Understanding Taxes, Your Essential Primer to Estate Planning, from Adams Media.