Are Side Hustles Worth It?
(This page may contain affiliate links and we may earn fees from qualifying purchases at no additional cost to you. See our Disclosure for more info.)
Whether you want to stop living paycheck to paycheck, stash more money in your emergency fund, or boost your retirement savings – earning extra income is top of mind.
You know it will require trading time for money, and you wonder if it's worth it. Everyone seems to have some kind of "side hustle." But you're still not sure it's right for you and questions are swirling in your head.
What side gig would be best to pursue? Would contract work or getting a part-time job make more sense?
And what about side hustles and taxes, will all the extra money you earn just go to Uncle Sam?
Let's take a look at side hustles, who has them, why they're so popular, and any tax implications they may have. Then you can better decide if it's a good idea for you to take on a side gig to make more money.
What is a Side Hustle?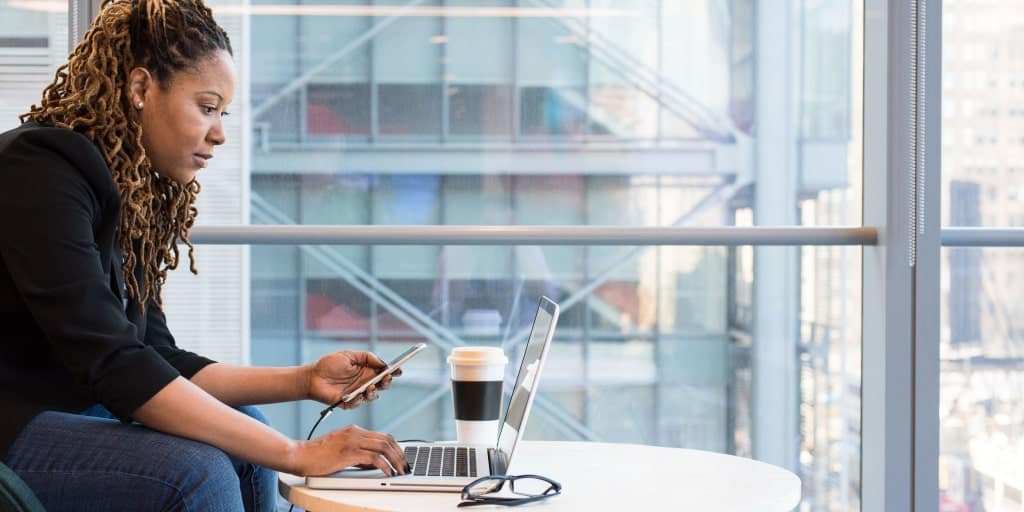 A side hustle is any work you do to generate extra income beyond what you earn at your full-time job. Examples of everyday side hustles include driving for Uber or Lyft, making and selling jewelry online, babysitting, and freelancing.
How Many People Have Side Gigs?
Roughly 40% of Americans have side work some sort, and half of all millennials report having a side hustle.
It makes sense that millennials are more likely than other generations to have side hustles, given that millennials, in general, have more student loan debt and less financial security than their parents had at the same age.
There are several different reasons people might hustle on the side, but for many people, it's a necessity.
American Consumer Credit Counseling's recent survey on second incomes found that 43% of survey respondents have a side gig just to keep up with their bills they cannot pay with only one job.
The survey also found:
22% have a side hustle so they can pay off credit cards
74% of respondents make $0-$200 a week working their side hustle, while 10% earn $500 or more
71% of respondents list a part-time job as their side gig, while 16% offer freelance services, 12% work a gig economy job (e.g., driving for Uber), and 1% sell old items
It's troubling that so many people rely on extra income from side hustles to cover everyday expenses because income from side work is often irregular. So if you're selling crafts online and you have a slow month, your finances could suffer.
If you can't pay the rent with the income from your full-time job and you had a bad month with your side hustle, you may have to resort to using credit cards to get by, digging yourself deeper into debt.
How do Taxes Work if You Have a Side Hustle?
If you have a second income from a side hustle, you already know what that means: TAXES.
How do taxes work for side hustles? It depends on the work you're doing. If your side gig is a part-time job, like waiting tables or bartending, then you'll get a W-2 at tax time.
If you're self-employed through your side hustle, it can get a little more complicated. Instead of a W-2, you'll get a 1099, and you also will have to pay quarterly taxes on your self-employment income.
For these quarterly taxes, you use Form 1040-ES. While self-employment taxes may seem complicated at first, you can find plenty of online tools to help, and the more you do them, the easier it will get.
Just take your time when doing your self-employment taxes, and if you have friends or family who have side hustles, don't be afraid to ask for help. Chances are, they were probably just as confused as you are when they first started.
Is a Side Hustle Right for You?
Before you jump into the side hustle life, there are some things you should consider.
First, do you have the time?
Side hustles can require a lot of time and energy, and if your full-time job is already demanding, maybe side work isn't for you. It's not worth compromising your physical and mental health if you end up overtired, overworked, and stressed out.
Alternatively, if you find you have a lot of spare time after work and on weekends, why not do something to make a little extra cash? Fill those hours with a side job you love, and it's a win-win!
If you love dogs, start getting paid to walk dogs during your free time. You'll have fun hanging out with some furry new friends and get paid for it!
Another thing to consider is your skillset. Do you have skills you don't use at your full-time job that could be making you money elsewhere?
Maybe you work a full-time job in accounting, but you also know how to make some killer cocktails! You could try bartending in the evenings after work or on weekends.
The bottom line is if you have skills you aren't currently getting paid for, use them to make more money!
Ask Yourself This Important Question
Finally, the most critical question to ask yourself before you start hustling is this: Why do I want to start a side hustle?
If you are like the 43% in American Consumer Credit Counseling's survey that need a side hustle to pay the bills, take a step back and look at your whole financial picture first.
Remember, income from side hustles is not always regular. So you could be working an extra job and still be unable to cover all your expenses. Are there areas of your budget where you can cut back?
Once you have corrected any errors in your budget and cut back all the expenses you can, then you can seriously consider a side hustle if you're still coming up short.
Try to find a side hustle that's relatively stable. Selling crafts online or occasionally walking other people's dogs is probably not for you. Waiting tables, nannying, or some regular part-time job is probably your best bet.
Of course, for some people, side hustles are hobbies that happen to make money. If you love knitting sweaters and can make a side business out of it, go for it!
Many people don't feel fulfilled by their full-time job, and their side hustle is a way of pursuing their passion they can't do at their regular 9-5.
Final Thoughts on Deciding to Side Hustle
Even though you might not need the extra money to cover your everyday expenses, you should still be responsible with it. Put it into your IRA or an emergency fund.
Ideally, you should have three to six months' worth of expenses in an emergency fund to cover things like unexpected home or car repairs, medical bills, or family emergencies.
Now that you've learned about the ins and outs of side hustles, are you ready to start yours?
Article contributed by: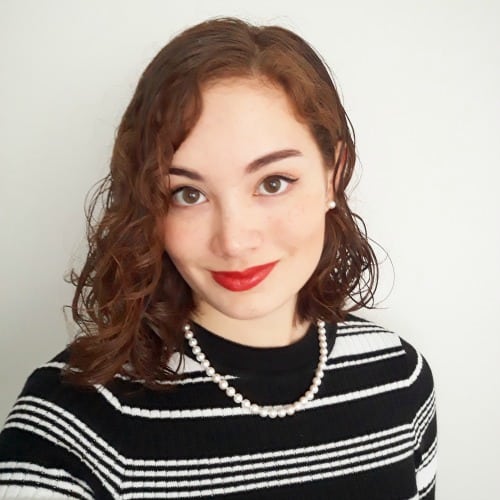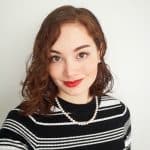 Madison Block, a Marketing Communications & Programs Associate at American Consumer Credit Counseling, a national nonprofit, in Massachusetts. She writes blog posts focusing on various financial topics. She enjoys promoting financial literacy through blog and social media content. Previously, Madison worked in marketing at another nonprofit in New Mexico.