Do You Need a Lawyer for Estate Planning?
(This page may contain affiliate links and we may earn fees from qualifying purchases at no additional cost to you. See our Disclosure for more info.)
Of all the decisions you make in life, estate planning is one of the most important. An estate plan is essential for protecting your family after you're gone.
When done correctly, an estate plan will ensure your final wishes are carried out while minimizing taxes and legal fees.
You've probably asked yourself whether you can create an estate plan on your own. A quick Google of "DIY will" gives you almost three billion results.
Each promising to walk you through the process.
Services like LegalZoom, Rocket Lawyer, and Trust & Will can provide templates that can help, too.
The trouble is that you probably won't get it right if you do it yourself, even with the help of a legal template.
A will isn't enough for most people. An attorney can make sure you get all the right legal documents in place.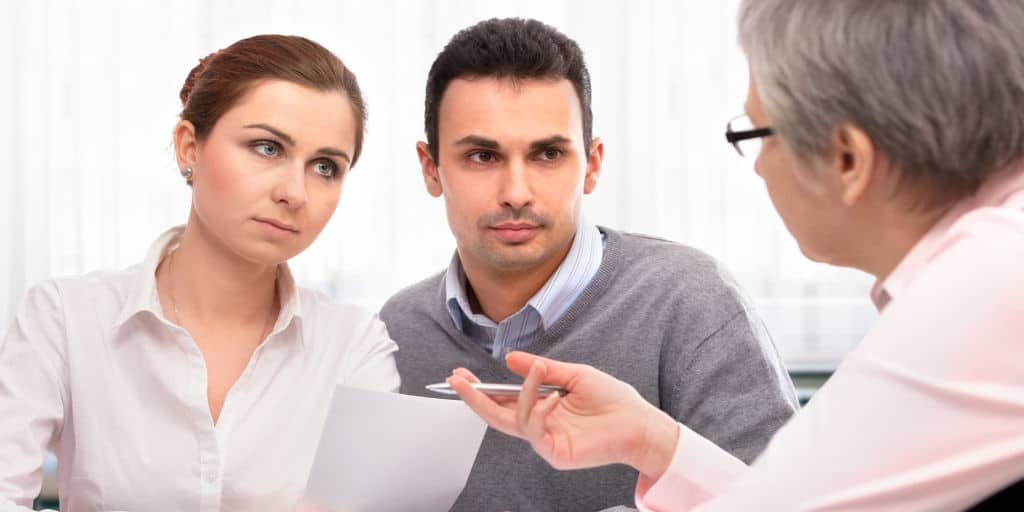 Why Use a Lawyer for Estate Planning?
An estate planning attorney specializing can help you prepare for the end of life and the family legacy you'll leave behind.
You Need More Than a Will
You may think a will is all you need to create an estate plan. A will can be part of an estate plan, but a will, by itself, is not an estate plan.
The contents of your will only come into effect after you pass away. An estate plan can include:
Last will and testament (aka a will)
Letter of intent
Health care power of attorney
Financial power of attorney
Disposition of final remains
Beneficiary designations
Guardianship designations
Provision for digital assets
You may not need all of those documents.
For instance, not everyone will benefit from a living trust. A guardianship designation only applies if you die while your children are still minors or have a legal developmental disability, or become legally incapacitated.
An attorney will help you decide which legal documents apply to your situation.
Related: Our Estate Planning Experience [Why we set up a trust]
It'll Cover All of Your Assets
Your will is how you communicate your wishes after you're gone.
If you want your granddaughter to get your heirloom jewelry when you die, you'd put that in your will. However, some assets are titled differently and may not be subject to the terms of your will.
Real estate is a common asset that can transfer without a will. If you own real estate as joint tenants with rights of survivorship, the property automatically transfers to the joint owner when you pass.
Life insurance, 401k accounts, 403(b)s, and IRAs typically have beneficiary designations. The person you list as the beneficiary will receive the funds regardless of what your will says.
If you're not sure who your beneficiaries are or how your property is titled, a lawyer can find out. They'll also have the legal know-how to make changes when you'd like to update that information.
You Have Complex Family or Financial Situations
Most people have complicated family or financial situations. You'd be surprised at how the law treats different circumstances if you don't have an estate plan.
When you're married, most people believe the spouse automatically inherits the entire estate.
But in the state of Michigan, for example, if you don't have children with your spouse, state law divides your property equally between your parents and your spouse.
You definitely want to talk to an estate planning attorney if you:
Are on your second (or later) marriage
Have minor children
Don't have any children
Own a business
Own property in more than one state
Want to leave some (or all) of your estate to charity
Have a substantial amount in your 401k or IRA
The Law Isn't Easy
Have you ever completed a government form? It's like trying to solve a complex riddle. The law is hard to understand and easy to misinterpret.
One wrong word can unravel your entire estate plan.
If you take the DIY approach, even with the help of a legal template, you can never be sure whether your estate plan is airtight.
Plus, estate laws vary by state, and they can change from time to time.
Unless you know the law inside and out and are familiar with terms like ancillary administration, bequest, codicil, and escheats, you should leave estate planning to a professional.
An estate planning attorney can customize your legal documents according to your situation. You'll be confident that your documents say what you want them to say.
You'll Save Money
To hire an attorney, you'll have to fork over some money for their fees. Estate planning lawyers usually charge a flat fee to prepare your legal documents, though some may charge by the hour.
The upfront costs of hiring an estate planning attorney might seem unnecessary, but it can save you money over the long term.
A lawyer can help to minimize the cost of probate and related expenses. The fees vary by state, but your assets may be subject to estate or inheritance taxes.
Legal professionals will know the right questions to ask to cut down on the impact of taxes and other fees.
Your Documents Will Need Updating
There is no such thing as a "set it and forget it" estate plan. Wills, trusts, powers of attorney, and other legal documents aren't something you prepare once and never revisit.
Life is continually changing, and you should update your estate planning documents as circumstances change.
By working with an attorney now, you start a relationship that can last a lifetime.
You can rely on their expertise a few years from now when you want to update your documents. And your family will have someone to help guide them after your death or incapacity.
It'll Give You Peace of Mind
As tempting as it may seem to do it yourself, it's worth spending the extra money.
Otherwise, you might spend the rest of your life wondering if you messed it up. After all, you only get one shot to get it right.
Most errors in estate planning aren't uncovered until after the person dies.
An attorney can do it right the first time. With the help of an attorney, you'll have peace of mind knowing your documents will stand up in court.
What to Look for in an Estate Planning Lawyer
When looking for help with your estate plan, your options depend on where you live. Large cities tend to have a variety of choices. Small towns might have just one law office, so your options are limited.
Lawyers can specialize in different areas of law. There are family law attorneys that handle prenuptial agreements, divorce proceedings, and child custody battles. Other specialties include personal injury, bankruptcy, corporate, criminal, and intellectual property.
While you might be tempted to go with any local attorney, keep in mind that an estate planning attorney offers specialized legal services.
You can benefit from the knowledge they've gained over the years while working in estate planning.
To find a reputable attorney, ask family and friends for a recommendation. You can also look at the state bar association's website and ask your financial advisor if they have a lawyer they refer clients to. You also must ask if they're licensed to practice law in your state.
Most importantly, find an attorney who puts you at ease. You should be comfortable talking to this person since you'll be sharing intimate details of your life.
Your estate planning lawyer will create a plan that makes the most sense for your situation. You'll breathe a sigh of relief knowing your estate plan will protect your family after you're gone.
Additional Reading:
Article written by contributor Amy Beardsley
Amy Beardsley is a Freelance Writer and Professional Ghostwriter, whose work has appeared in dozens of financial planning and real estate blogs and magazines. Amy has also ghostwritten content for hundreds of social media profiles. With a background in the legal field, she transforms complex ideas and information into engaging easy-to-understand stories.