What Happens if I Die Without Creating a Will?
(This page may contain affiliate links and we may earn fees from qualifying purchases at no additional cost to you. See our Disclosure for more info.)
If you've not yet created a will, it's probably because you aren't wanting to think about death. Or perhaps you're procrastinating or don't think you need one.
Unless you have no assets, possessions, or children, or you don't care what happens with everything you own after you die – there's a good chance you'll want to create a will soon!
Maybe you're just assuming your possessions and assets will transfer to your spouse, partner, parents, kids, or the closest family member if you die.
Someone will get your money and things to the right person or people. Right?
That could happen – but if you die without a legal will, you are intestate.
What does Intestate Mean?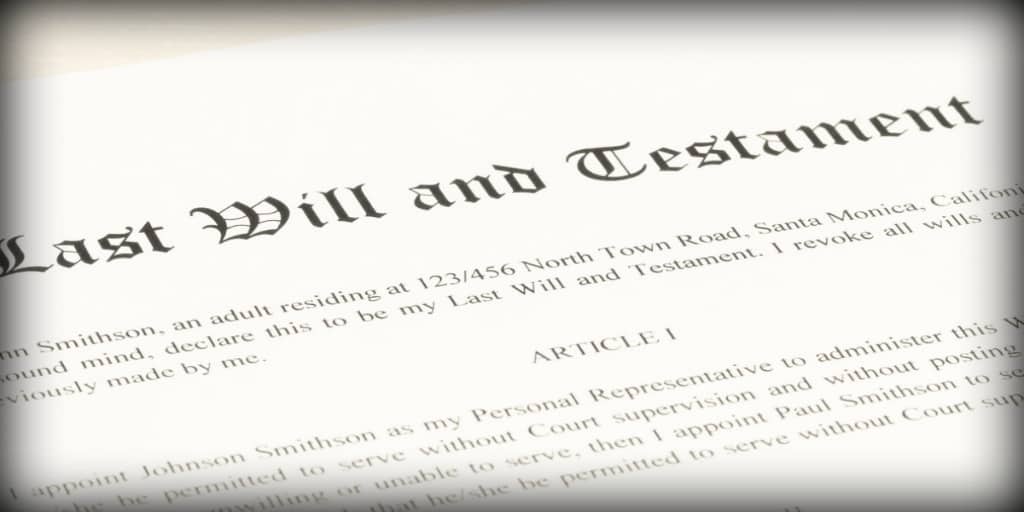 Dying in intestacy means an administrator from the probate court will distribute your assets, not the people who are closest to you.
Laws vary by state, but each state has a plan or formula for the distribution of property in the event of intestacy.
The only assets usually not requiring probate are ones with named beneficiaries or joint tenants with rights of survivorship.
Read: What Assets Go Through Probate Upon Death?
Those assets include such things as pensions, life insurance, and bank accounts or joint property.
Note while a will designates who gets what after your death, it doesn't prevent probate, whereas a living trust can.
What might surprise you is that without making a legal will – the people you want to receive your assets or distribute them – may never even get them.
If you want to designate the distribution of your assets, ensuring the fulfillment of your final wishes, you need to create a will. And you'll need to update your will whenever you have a significant life event.
What Goes Into Creating a Will?
A will is a legal document and can vary from a single page to hundreds of pages or more. It will depend on the complexity of your estate and your final wishes.
But a will is an essential part of building a solid financial house, and you'll likely need one to protect your assets and your loved ones.
Your will should include assets, real property, and the guardianship of your children, along with a named executor.
The executor arranges for payments of debts and expenses. And he or she distributes the property that is part of the will to the proper parties after your death.
If you own rental properties or have a small business, ensure you include them in your will too. Different states have rules about what can be done with rental properties during a probate period.
Your family and/or business partners need to know what to do with your small business (or share of it) if you die.
Make sure you document your wishes in your will. You can read more about estate planning for small companies at LegalZoom.com.
Are There Many People Without Wills?
According to a Caring.com survey, only 42% of adults have created a will. That means almost 6 in 10 adults do not have wills and could end up in intestacy.
The survey also showed only 36% of parents with kids under 18 had a will.
In addition to creating probate issues for the disbursement of assets, this could also cause a situation where the state decides on guardianship of minor children rather than parents.
How Often Should You Make Changes to a Will?
You should think about making changes to your will with any significant life event.
This could include birth, death, marriage, divorce, or when a child turns 18. It could also include when you sell, buy, or acquire any major assets.
Can you Create a Will Without a Lawyer?
It's important to understand what your state requires regarding creating a legal will. If you don't follow the requirements, your will may be invalid.
Some people choose to handwrite a will or follow a downloaded will template. Others use online services such as RocketLawyer or Trust & Will to make a will and other estate planning forms.
Many people think it's a mistake to skip using a lawyer, though.
Your individual circumstances, understanding of state requirements, and the complexity of your estate should dictate whether you need an attorney to create your will and other estate documents; and what your estate plan will cost.
When in doubt, seek legal advice to make sure your will is valid, and you're protecting your heirs. And your final wishes adhered to.
Related: Our Estate Planning Experience [Why we set up a trust]
What Could Go Wrong if You Don't Have a Will?
The laws of intestate succession are different depending on what state you live in, your relationship status, and whether you have children. In general, your property would go to your surviving heirs.
This could include a wide range of people, even distant relatives. But it may leave out your boyfriend or domestic partner.
Here are a few examples of what could happen to your assets if you die without a will (depending on the state you live in):
For those who are single and don't have kids, your parents could inherit your estate. Your siblings (and possibly their children) may also be included in the division of assets. If you have kids, your estate would generally go to them.
If you are married without kids, your spouse may get the entire estate, or it may be split with your parents and siblings – depending on the type of property being passed on. However, if you are married with kids, the estate usually goes to your spouse. Unless you have kids from another spouse or partner, in that case, the estate may be split between those children and your surviving spouse.
If you are an unmarried couple or if you are in a domestic partnership, your estate may go to relatives rather than the surviving person in the couple or domestic partner. If you are in either of these relationships, make sure you clearly understand state laws surrounding wills and inheritance and any special rules that may apply in your situation.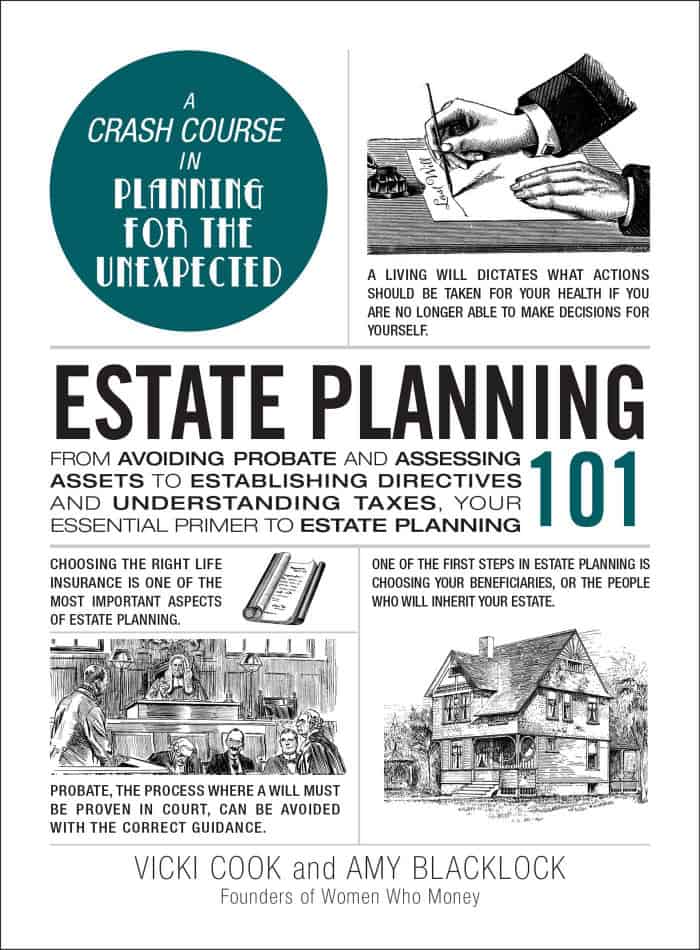 Take Time to Protect the Ones You Love and Create a Will
If you die without a will, there will be extra work for those who are closest to you at a time when they'll be grieving.
Even if you have significant debt, you probably still have some meaningful assets or possessions you could put in a simple will. And once you make one, let someone know your will exists and where they can find it.
Related:
If you have children, it is critical to make a will and review it frequently. The more major life changes you have, the more critical it is to protect everyone in the event you die.
It is a difficult topic for some people to talk about.
But as you may have heard, you'll "sleep better at night" knowing you've taken steps to create a will, having your final wishes followed and your assets divided how you want – not how the state requires them to be distributed.
Next: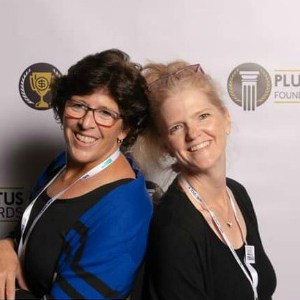 Amy and Vicki are the coauthors of Estate Planning 101, From Avoiding Probate and Assessing Assets to Establishing Directives and Understanding Taxes, Your Essential Primer to Estate Planning, from Adams Media.