Raising a Special Needs Child: The financial impact
(This page may contain affiliate links and we may earn fees from qualifying purchases at no additional cost to you. See our Disclosure for more info.)
"You'll need $2.8 million to take care of your child for their life."
I've never heard a sentence more deafening than that. My husband and I sat there, staring blankly back at our financial advisor.
I swear I could feel my heart slow, and my brain spun out of control as my husband, and I faced the truth. Our little one would need much financial support—more than we could ever hope to accumulate.
You see, our 5 yr old daughter has Cerebral Palsy, and she's physically disabled. She most likely will never walk, won't sit up unassisted, and has limited use of her arms.
Yet she's smart, funny, loves to be read to, and devours pizza like a champ!
Cerebral Palsy, like many diagnoses, ranges in the severity of symptoms and secondary conditions. Children can be mildly affected, needing occasional help, or significantly affected, requiring 100% care 24 hrs a day. Every child is different.
Let's not sugarcoat it; being parents of children with a disability isn't cheap. It's expensive, very expensive.
If you're a new parent of a special needs child, you need to start planning now, getting two steps ahead of the hurdles and inevitable costs to come.
The must do's of planning for a special needs child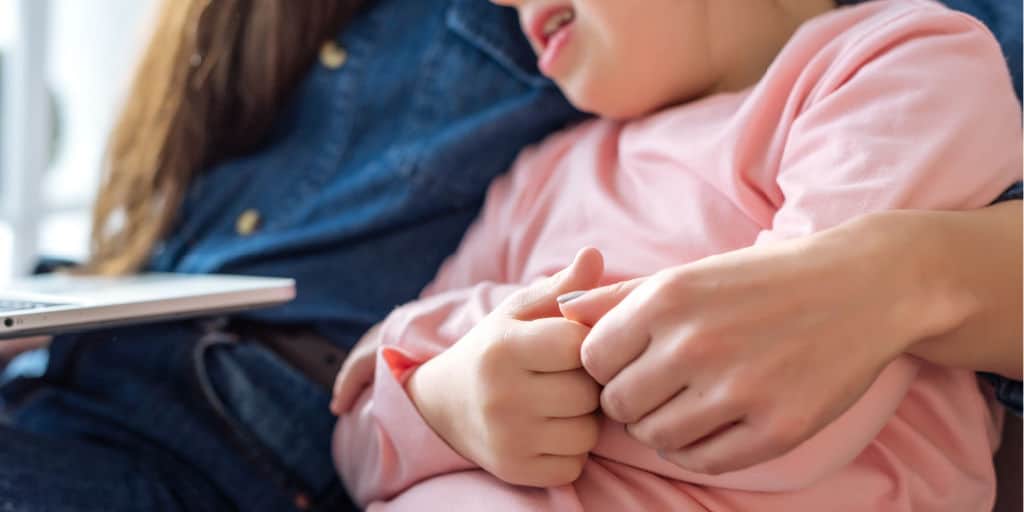 If you're a parent of a disabled child, what do you do?
There are absolutely some basics you must cover!
You want to dot the i's and cross the t's of planning for a special needs child's future. It's best if you get these things set up ASAP!
Don't wait until your child turns 18, as you lose so much potential for investment growth. Our special needs financial planner said this is their client's biggest mistake!
In addition to the major things, there are also financial burdens people don't readily hear about. They get overshadowed by the big-ticket expenses, yet they add up to be just as costly. So I'm going to tell you about them.
1. Downsizing your job
Most parents can juggle the commitments of work and family. But having a child with a disability adds in a multitude of other obligations and time commitments.
There are Dr's appointments, therapies, evaluations, study's, equipment trials, follow-ups, and meetings. These each come with a financial cost.
Then there's the time cost of the appointment, drive time, and what you're giving up to go to these appointments, as therapies and doctors do the typical 9-5 weekday schedule.
If you work in an office job, you may need to make some sacrifices. Either by going down to part-time or giving up your career completely (for a while).
It may not be feasible for your family to live on one income, so you may need to switch to a career in an industry conducting business on the weekends or evenings.
Cost: After some part-time work shuffling, we decided that I would leave the workforce and stay home with our daughter. This equated to losing about $2,000 a month in gross income.
2. Supplemental insurance
Medical Insurance: Not surprisingly, your medical costs will increase. You'll want to go up to the highest level of care insurance plan your employer offers.
You may also want to consider secondary insurance (i.e., double coverage) to ensure all your medical providers are in-network and you pay as little out of pocket as possible.
Cost: $200 a month for secondary insurance. My husband is in the military, so that means we have access to TRICARE. It may well cost you more.
Life Insurance: In most cases, whole term life insurance doesn't make good financial sense. Term level insurance is what most experts recommend. Yet, you may decide to do both a term and a whole life insurance policy after looking at your finances.
Remember, term insurance is there to cover the costs of care for your family while you still have significant expenses (house payment, car payment, college, etc.). You pay into it for 20 or so years, and then (hopefully) you've paid off those large obligations and can consider yourself "self-insured."
Yet, a whole life policy could make sense for families needing to leave a large chunk of money behind to help care for their loved ones when they cannot do so.
Remember, at the beginning of this article, the $2.8 million needed. For us, this whole life policy will help narrow that gap between the assets & investments we leave behind and what is still required).
Cost: $300 a month for whole life policy premium (in addition to term policies of $66 per month for my husband and self).
3. Medical costs
Wouldn't it be nice if your medical coverage covered everything? Well, sadly, it doesn't.
Most commonly, you pay your deductible every year, and then your insurance pays 80% or so. While having some things covered 100% (i.e., routine checkups, etc.).
You'll receive referrals to Dr's who aren't in-network. Or procedures they consider "elective" and are thus not covered. There are then, of course, prescriptions and vision and dental coverage too.
Also, going through insurance for equipment can be a lengthy process.
There are many horror stories of parents waiting 6+ months to get their child's wheelchair modified or new parts received. Or for equipment to help their child learn to walk.
Paying out of pocket may be a parent's only choice to promptly get the item their child needs. Usually, companies may offer a cash discount in these cases, but it's still expensive.
Cost: varies, usually a lot. Two years ago, we paid $5K out-of-pocket (OOP), last year, we paid $3K OOP, and this year will be similar or more due to multiple surgery evaluations out of state (and out of network with insurance).
Let's average it and say we pay an annual $4,000 OOP.
4. A new car
When you have a child with a physical disability, that means either a manual wheelchair or a powered model. At best, you have a walker.
Most of the above items don't fold up (unlike dinky hospital wheelchairs). So unless you're already driving a large van or SUV, you'll most likely need a new vehicle to carry everything around.
As your child gets older, their equipment needs will grow, and so will your transportation needs.
Many vehicles will also need aftermarket conversions to be able to carry a wheelchair safely. These modifications aren't cheap by any means. Yet there are some programs & insurance options to help.
Cost: For us, it was $0 as my parents (who recently stopped driving) gave us their vehicle that could carry my daughter's pediatric manual wheelchair. But, the cost could easily be substantial. We were fortunate.
For example, Nerdwallet reported (with Experian's help) that the average monthly cost of a used car is $381, with the average loan amount of $19,861, lasting over 64 months. That's for just the vehicle, not any modifications.
5. A new home
This can be the hardest one, as finding a new family home isn't ever a walk on easy street.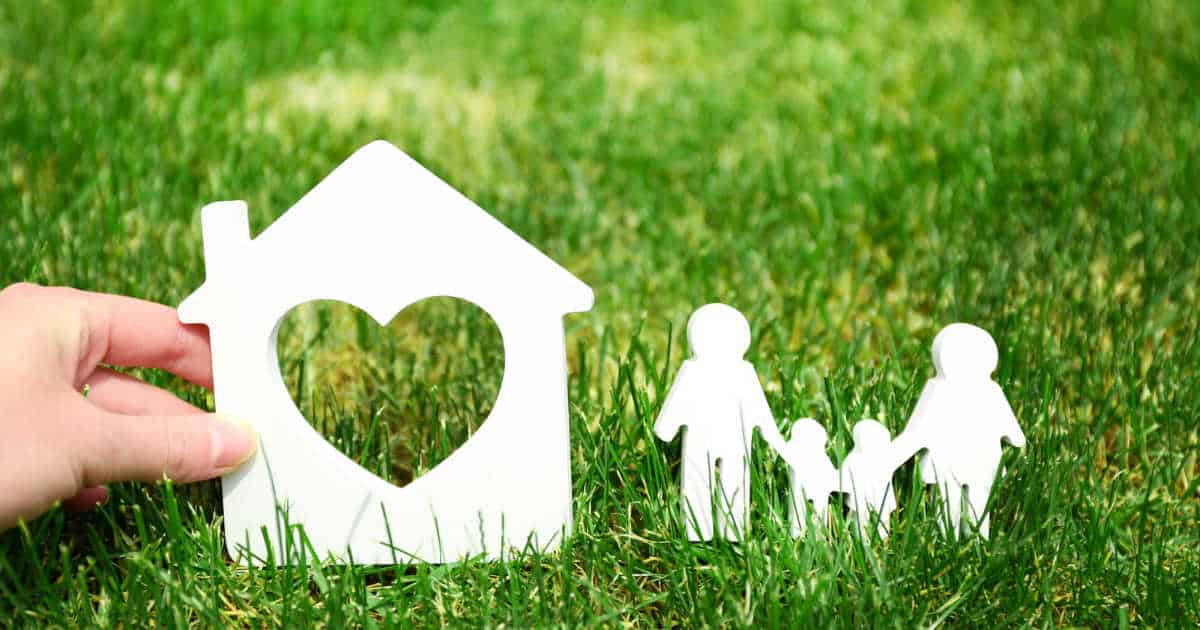 You'll have special requirements for your new home, such as:
Single level (no stairs anywhere if at all possible)
Easily accessible and flat backyard
Wide hallways and door jams to make wheelchair use easy. (Most likely a newer built home has these, so nothing built before the 1980s.)
Walk/roll-in shower and large bathtub
Lots of storage space for all your equipment needs
Paved driveway and sidewalks in a flat neighborhood
A good public school district. This can be tricky, as finding an affordable house may mean looking in more rural locations. The more rural you go, the greater the chance that funding for special education programs and resources (teachers, teacher aid, supplies, building code, etc.) is more limiting.
Cost: It took us four months to find the right home and have an offer accepted. The house was more expensive than we liked, but our options were minimal.
We had some equity built up in our old house, so we used most of it on a down payment ($80K). Our monthly payment stayed the same, which wasn't great. We absolutely lost ground.
We also spent $5,712 to sell our old home (repainting, etc.) and inspect the new house.
6. Wear and tear on the parents
Being a parent of a special needs child means your health and wellness come second. Always second. Even being just a regular mom usually means this, yet it's magnified exponentially with a special needs child.
Your "free time" is now non-existent, as you spend all your time researching new therapies, medications, googling equipment, and even figuring out DIY options.
You're an appointment scheduler and a chauffeur. You get on a first-name basis with your insurance company because there are inevitably mistakes with billing, and you call them weekly.
The Huffington Post reports, "While there are no comprehensive statistics on medical-billing mistakes, Stephen Parente, a professor of health finance at the University of Minnesota, told HuffPost that his unpublished research put it at 30 percent to 40 percent of all bills except pharmacy bills. Groups that review bills on patients' behalf, including Medical Billing Advocates of America and CoPatient, put the error rate much higher ― closer to 80 percent to 90 percent."
One of the less-discussed issues is the strain parents' bodies face due to simple everyday care for their children.
Kids grow like weeds and get heavy quickly! From my own experience carrying a 40lb preschooler around was wreaking havoc on my back, neck, and shoulders.
For example, I use up my chiropractic benefits early every year and then go on a paid OOP monthly plan. Not to mention the deep tissue massages to work out the knots that come from the constant strain.
For not only are we carrying our children, but we're also stabilizing them, which takes a lot more muscle control. Imagine a 40lb weeble wobble in your arms, who's also trying to poke your eyes out for fun.
Cost: $160 a month resulting from care for child, which, if I could, I'd bump up to $250.
7. Supplies
There are so many little things you need when you have a child with a developmental disability, intellectual disability, or in need of special medical care. Shoes, as an example, are tough to swallow.
When most parents spend $20 on a pair, the ones that fit over a special needs child's AFO's (leg braces) cost $60 a pair.
Many kiddos need adaptive toys too. While a bike for a typical preschooler can be anywhere from $30 – $100, an adaptive bike is an extra cost of $1,500 – $3,000, depending on the necessary level of support.
Some insurances will cover part, and some won't.
Organizations like Wheels to Walk and Go Baby Go provide grants for kiddos. There are amazing organizations out there to help kids get the things they need to live the best life they can.
Other children need special food for G-tubes, larger-sized diapers, adaptive clothes with special fastenings, support pillows, etc. The list goes on and on.
Cost: $200 a month, averaged out over the year. These are costs over and above typical items for kids her age.
8. Travel costs
There will inevitably be travel costs associated with all the appointments you need to attend. Increased daily wear & tear on your car, as well as one-off trips for such things as hospital therapies and private therapy centers.
For example, there are two facilities in the Pacific NW (in a three-state radius) doing pediatric therapy intensives (that's when you go for about 4-5 hrs a day every day).
Many families drive 300+ miles, stay in hotels, and eat out for an entire week. Not to mention income lost to take time off from work to attend.
You may often receive a referral to an out-of-state provider who specializes in a specific surgery. That could be across the country from you.
So you need to fly out for evaluation and approval and then fly out again for the surgery. Additionally, you may need to stay a significant amount of time for rehabilitation programs.
Many children's hospitals have a Ronald McDonald house near them for just these situations, yet this isn't always the case.
Cost: varies, but over a year, let's average it to $100 a month. We took a two-night trip (for surgery evaluation) and drove 300 miles away; it cost $700 or so.
Again, I want to state that this is my family's own experience. There are many different kinds of "disabilities." So everyone's journey and financial burden will look a little different. For example, you might also face costs for private schools or child care help.
loss of one income: $2,000+ a month (gross)
supplemental private insurance: $500/month
extra medical expenses: $4,000/year
parent wear & tear: $160/month
supplies: $200/month
misc expense: $100/month
TOTAL: annual cost of $15,520 OOP, plus lost income of $24,000
Of course, being a dollar figure, it doesn't account for the extensive hours of time, stress, and worry, or the mental and emotional toll, and longtime physical effects that go along with being a special needs parent.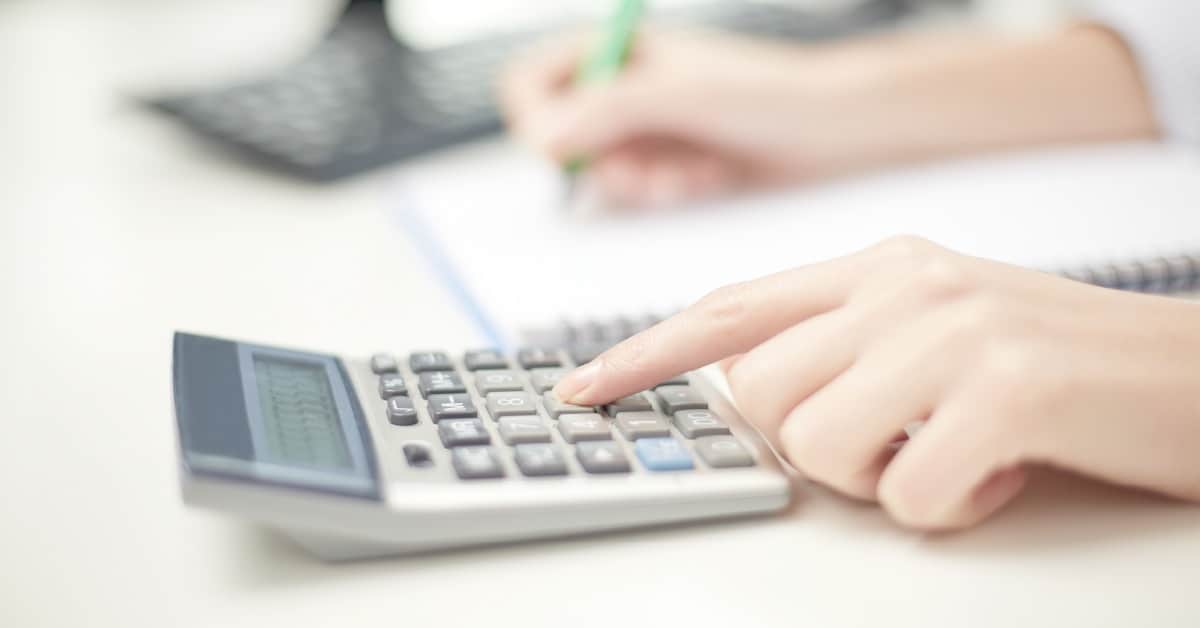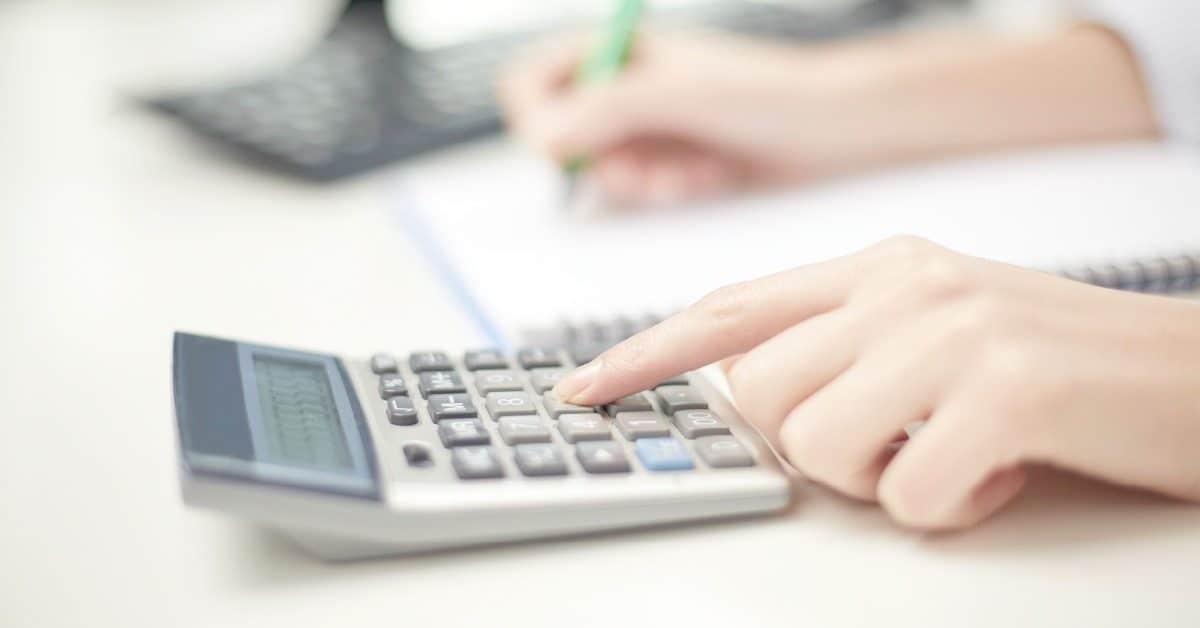 Prepare for Unexpected Expenses
Adding on the out-of-pocket costs that come with a special needs child, it's essential to budget your money and plan for the unexpected.
Creating multiple sinking funds and using a pay yourself first model has been the key to finding a financial balance.
I detailed the process of how money flows in and out of the accounts (link below), which works amazingly well. I've budgeted like this for the past eight years and have no plans to change!
Essentially, every month you set aside a specific dollar amount into an account for later use. It could be a vacation fund, car repair, home repair, or a kiddo fund.
You set this up as an automatic withdrawal right after payday because your financial health and goals are your most important commitment.
Utilize Available Government Resources
Government programs may help pay for some basic expenses and medical costs for your special needs child to help your savings go further.
Resources include:
Also, look into establishing the following for ongoing support of your child:
ABLE account, a tax-advantaged savings account for disabled individuals that was created in 2014 through the Achieving a Better Life Experience (ABLE) Act
Special Needs Trust
Ways family & friends can best help a special needs parent
If you have a friend or extended family member who's a parent of a special needs child, then take heart; there are so many ways to help in a meaningful and unbelievably helpful way.
Contribute funds to their ABLE account. A parent's worst nightmare is the unknown of what may happen when they're not there to take care of their child. Having funds in the account to use later on gives us such peace of mind! For birthdays or Christmas presents, people can contribute via the ABLE's online gifting page. Just ask the parent for their account number. If they don't have one yet, help them set it up.
If you want to give the parent the best present ever, provide them with a mini-vacation. Set them up at a local hotel for the weekend. Or let them stay at your house while you're at their's with their kiddo. Leaving parents at their own home is nice, but then they'll probably try and do all of the chores and things on their fix-it list since they can never seem to get to them. Parents of special needs children desperately need time to relax and recharge.
Help clean their home, or find a cleaning service. Even if it's a one-time event, it's one of the best gifts you can give! Just like normal moms, cleaning takes a back seat when we're time-crunched, stressed, or overwhelmed. That means our house is basically a mess every day.
Don't lose heart due to the finances
It's not all doom and gloom. Along with the lowest of lows comes right behind the highest of highs.
I can't even begin to explain the level of joy I felt when my daughter scooped all her yogurt out of her bowl all by herself!
She was so proud of not needing any help. I let her finish the rest of her lunch while I sat down in the laundry room and cried the happiest of tears! My body shook the walls with the amount of emotion pouring out. It's a moment I won't ever forget.
Yes, the expenses are enormous, no doubt. Doing this parenting work can be intimidating, hard to swallow, and draining.
Yet, financial planning while your child is still young will let you build a base that can compound for decades.
There's so much peace of mind that comes from building that base. You cannot match the security it offers.
I also want that peace of mind for you and the security that will fill your heart knowing you're doing everything possible for your little warrior!
Article written by guest contributor Kari Lorz, who writes at Money for the Mamas, where she helps Moms (just like you) gain the skills and the confidence to manage their money better. All so they can create a secure financial future for their family! Be sure and check out Kari's article on Why Sinking Funds Are Your Ticket to Buying Anything You Really Want! and find her on Facebook.