Should You Have Multiple Investment Accounts?
(This page may contain affiliate links and we may earn fees from qualifying purchases at no additional cost to you. See our Disclosure for more info.)
Diversification is good, right?
Well, yes, it is if it's genuinely diversification. But it doesn't work if your idea of being diversified is having your money in many different places.
These days, due to the volatility of the job market and the explosion of fintech, it's easier than ever to grow the number of your investment accounts.
According to the U.S. Bureau of Labor Statistics, the average person will change jobs 12 times during their career.
That means potentially 12 different 401(k) or 403(b) accounts if you're a good retirement saver.
Plus, investors have several opportunities to open various investment accounts outside their 401(k)s.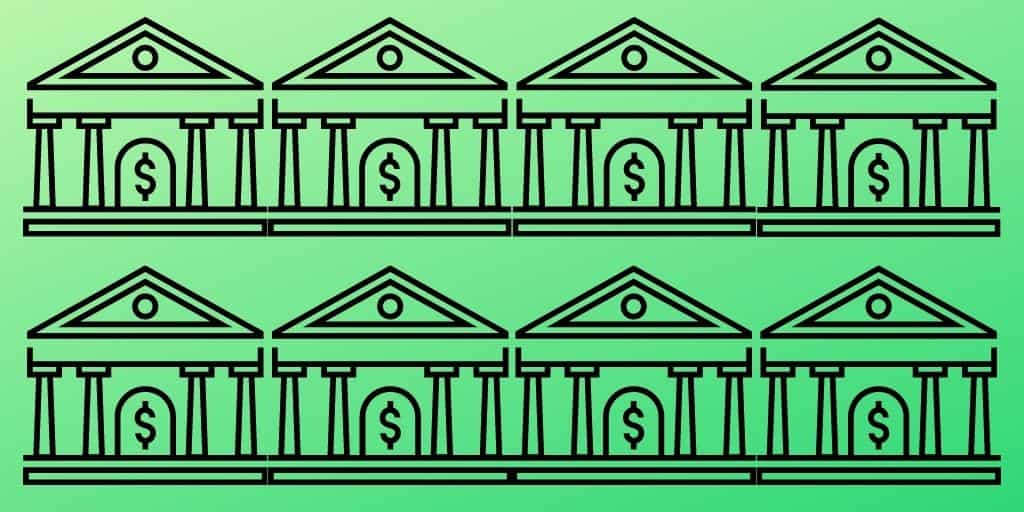 Maybe you gained exposure to other types of investments on a recommendation from your brother-in-law, the stockbroker.
And maybe you purchased an annuity financial product on "advice" from your cousin, the tax advisor.
Perhaps your socially conscious sister turned you on to an SRI robo-advisor with great interactive tools and calculators.
As long as you're investing to reach your financial goals, how can it be wrong?
Accumulating Retirement and Brokerage Accounts is Easy
Brenda and Gary are good savers, making them vulnerable to AAS (account accumulation syndrome).
Gary had his current 401(k) and an old 401(k) from a prior employer.
Brenda, a teacher, spread her retirement savings around a few of the dozens of vendors participating in her school district's 403(b) program.
Their accountant recommended a financial advisor who sold them a variable annuity.
They had money in a joint account at a mutual fund company and more savings with an insurance company.
And they'd both opened individual accounts, Roth IRAs, at their credit union.
Related: IRA vs. 401(k): How they differ and where to invest 1st
There are several problems with this approach.
1. It's hard to get a good picture of how you're investing your money.
From how much you have in stocks versus bonds to the amount in the U.S. stock market versus international investments.
It takes digging into each provider's information to understand your investment portfolio.
2. It's hard to keep track of your investment balances.
If you've gone paperless, you have to keep track of usernames and passwords to all the fund companies. If not, you'll still get statements from multiple providers, and some will be quarterly, while others are monthly.
Of course, you can alleviate this by using an account aggregation service. Empower and Tiller Money are great, but some accounts may not be accessible through these services.
3. It isn't easy to keep track of your investment expenses.
Brenda and Gary's average investment expenses ranged from 0.65 percent at the mutual fund company to over 4.50 percent in the variable annuity. Empower also has an expense analyzer in its suite of free financial tools.
4. It's hard to change your investment strategy.
As you get older and closer to the time when you'll be tapping your retirement savings for living expenses, you'll want to reduce the risk of your investment strategy.
With a large number of accounts, it becomes harder to make the transactions necessary to move your investments to meet your needs better.
5. It's hard to manage what happens to the various types of assets when you or your spouse dies.
The more retirement accounts (company or individual) you have, the more beneficiary designations there are to manage.
The more investment accounts you have, the more you must retitle if you choose to create a family trust.
At the very least, there are more vendors for your family to work with as they settle your estate.
Related:
Easy Doesn't = Best
Just because you can quickly sign up with an online broker or easily invest as little as $5 on an app doesn't mean you should.
Keeping things simple is your best approach when it comes to your money and asset allocation.
While you may need several types of accounts, i.e., a 401(k), IRA, education savings, and a taxable brokerage account, you likely don't need them spread over several investment firms.
Consider choosing a single mutual fund company or discount brokerage firm to hold your investing funds outside your current company-sponsored tax advantaged account.
If you change jobs, roll your 401(k) or 403(b) into either your new employer's retirement plan or into an individual retirement account at your fund company or brokerage service.
Simplifying the number of accounts and investment firms you manage can help you confidently make financial decisions because you won't chase information.
Another added benefit of consolidating your investments is that you'll get additional premium services as your balance grows.
For example, my husband and I have the bulk of our savings with Vanguard.
As our investments grew through savings, 401(k) rollovers, and market increases, we were offered access to a financial planner for free, lower cost share classes, and more free brokerage account trades than I'll ever use in a year. Other providers offer similar perks.
The longer you wait to simplify, the more difficult it will be.
Taxable accounts and annuities, in particular, can be challenging to move.
Mutual funds held with the fund company generally must be sold if you switch companies, creating a taxable transaction.
Income on annuities is taxable upon withdrawal unless rolling the proceeds into another annuity.
Why You Might Want Multiple Investment Brokers
In most cases, simplicity is better.
Still, just like some of you benefit from multiple bank account providers, some of you will enjoy advantages utilizing more than one brokerage company to achieve your financial goals.
For example:
Some investors decide to use more than one broker to access specific funds or asset classes. These may include a particular index fund, exchange-traded fund, or cryptocurrency.
Others still chase incentives for opening an account. Or because they're trading frequently or looking to become a day trader. But they aren't the norm.
Should You Have Multiple Investment Accounts?
The bottom line, our lives are complicated enough.
For most of us, there isn't any need to add complexity to our financial decisions with numerous brokerage accounts outside of our tax advantage retirement accounts.
Still, if you see an advantage to using more than one broker to achieve a financial goal, try to keep the number low. And use a service such as Empower to help you track all your investments.
Keeping as many of your various types of brokerage accounts in a single location will go a long way toward simplifying your financial life.
Next:
Article by Julie Grandstaff and Women Who Money Cofounders Vicki Cook and Amy Blacklock.
Julie is the author of "Save Yourself: Your Guide to Saving for Retirement and Building Financial Security." She's a twenty-five-year veteran of the financial services industry, where she managed billions of dollars for both individuals and institutions. Julie retired at the age of fifty-one. Her book, "Save Yourself," is a comprehensive guide to saving for retirement and shoring up your financial security so you can do whatever it is you want.