What are Exchange Traded Funds (ETFs)?
(This page may contain affiliate links and we may earn fees from qualifying purchases at no additional cost to you. See our Disclosure for more info.)
Investing in the stock market can be an excellent way to build long-term wealth. There are many different ways to invest, depending on your financial goals and risk tolerance.
Creating a diversified investment portfolio is one of the best ways to grow your money.
Diversification helps you build wealth while lowering the risk of having all your eggs in one basket.
When deciding how to diversify your portfolio, you might consider Exchange Traded Funds (ETFs).
First introduced in 1993, they're relatively new. Yet, ETFs have become a popular and useful investing tool for financial professionals and individuals alike.
Below we'll cover the basics of exchange-traded funds to help you decide if they're a valuable investment you can use to build wealth.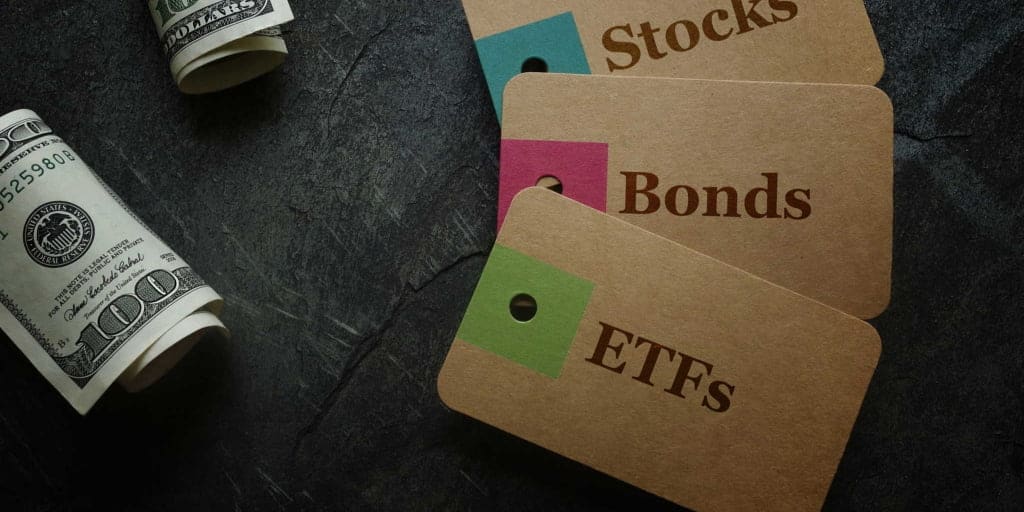 What are Exchange Traded Funds (ETFs)?
An Exchange Traded Fund (ETF) is a grouping of stocks, bonds, and other assets combined into one investment fund.
Each share of an ETF represents equal parts of the holdings within the fund.
ETF shares are bought and sold through a broker and most track stock market indexes. In this respect, they are much like mutual funds.
What makes ETFs unique is that their shares trade on stock exchanges throughout the day.
How do they work?
Exchange-traded funds are baskets of stocks, bonds, commodities, or a mix of all of them, based on a market index or sector.
Large financial companies, like Vanguard and Fidelity, create and administer ETFs. But to create an ETF, they must take specific actions before selling the ETF shares to investors.
How Exchange Traded Funds (ETFs) get Created:
1. A financial company determines the combination of assets to include in an ETF (for example, what market index to track).
2. The company submits the plan for the ETF to the Securities and Exchange Commission for approval.
3. Once approved, the fund's assigned Authorized Participants (APs), or market makers, buy the fund's basket of assets.
4. The ETF is assigned a ticker symbol and divided into shares.
5. Shares get sold to individual investors.
Shares of an ETF represent the fund's assets.
The fund itself owns the underlying assets – and the investors own shares of the ETF. Most ETFs do an excellent job of tracking the underlying assets.
Fund holdings get adjusted regularly to coincide with the assets' market value. And prices of ETF shares change throughout each day as the market fluctuates.
For example, let's say you buy shares of a stock ETF that tracks the S&P 500. When the S&P 500 goes up, your ETF will increase in value, and vice versa.
Types of ETFs
There are many types of ETFs. No matter what your investing goal is, you can find an ETF that will suit your purpose.
You can find stock and bond ETFs, or ETFs for precious metals, and even real estate ETFs, to name a few.
Common types of ETFs:
Stock ETFs allow for more diversification and carry less risk than investing in individual stocks. But, by nature, stocks are volatile, and any stock ETF carries some risk. Stock ETFs are best held long-term and balanced with other less risky funds.
Bond ETFs contain any combination of different types of bonds. Unlike individual bonds, bond ETFs don't have a maturity date. They often pay regular interest payments to the investor.
Commodity ETFs. Commodity ETFs are a basket of commodities. They include physical goods, like precious metals, agricultural products, and other raw materials.
International ETFs are a way for investors to diversify international investing.
Dividend ETFs contain dividend-paying stocks. Many investors choose this type of ETF to receive income payments.
Sector ETFs represent stocks from a particular sector of the market, such as finance, tech, health care, or other industries.
Leveraged ETFs, as their title suggests, use debt to invest for the potential of better returns. But investors should use extreme caution and think twice about the risk of investing in this type of ETF.
What are their benefits?
1. Low cost.
Since ETFs track indexes, they're passively managed. They often have lower expense ratios than many of their mutual fund counterparts.
Investing in ETFs is cheaper than trading stocks too.
That said, there are trade fees when you buy or sell ETF shares. And, if you trade often, your expenses will add up and cut into your returns.
The best way to keep costs low is to buy and hold long-term.
2. Variety and flexibility.
With hundreds of ETFs in existence, there's something for everyone. Investors have access to a wide range of investment types and market sectors.
3. You don't need a lot of money to invest in ETFs.
There's no set minimum requirement for investing in ETFs, as there is for many mutual funds.
The cost of investing in ETFs is the share price, so new investors can start investing with less money.
4. Diversification.
ETFs that track indexes are more diversified than individual stocks, bonds, or other assets. They help spread out risk since they contain a combination of many different assets.
Some ETFs contain large numbers of stocks or other assets. In contrast, others are more focused on a specific sector and hold fewer assets.
It's wise to research an ETF's diversification before investing.
Since ETFs publish their holdings each day, it's easy for individual investors to see if the asset allocation and holdings fit their money goals.
5. Tax efficiency.
ETFs are structured so the creation and redemption of shares within the fund (by the Authorized Participants) are not considered taxable.
Capital gains taxes aren't paid on an ETF until the fund is redeemed, or when the investor receives dividend or interest payments.*
*There are exceptions with certain types of ETFs, including precious metals, currency, and futures.
6. Liquidity.
Most ETFs are liquid, as they can be bought and sold throughout the day, like stocks.
Still it's worth mentioning that some of the less frequently traded ETFs might be harder to sell.
What are their disadvantages?
1. No option to reinvest dividends (No DRIPS).
Some ETFs contain dividend-paying stock, but there's no option to reinvest them automatically.
Dividends are paid directly to ETF investors.
2. Trading fees.
When you buy or sell shares of an ETF, you pay brokerage commission fees. But some brokers waive these fees.
Check with your broker for more information on ETF fees.
3. Actively managed ETFs cost more.
Though most ETFs are passively managed, there are exceptions.
4. Diversification is limited in ETFs with targeted fund groups.
Most ETFs track market indexes and consist of a basket of assets that diversify the fund. But some ETFs focus on specific investments and have less variety.
For example, some ETFs might invest only in precious metals – limiting diversification and increasing investor risk.
5. Some ETFs have higher tax rates.
For example, precious metals get taxed at the "collectible" tax rate, a much higher rate than other ETFs.
Are ETFs Useful for You?
ETFs appeal to many individuals because of their variety, flexibility, and low costs.
Yet it's wise to do your research on any investment to make sure it fits with your investing goals.
You might find ETFs useful if you:
Are a long-term investor and plan to buy and hold investment
Want to invest in specific sectors of the stock market – but you don't want to sort through individual investment options
Like the liquidity offered by ETFs (compared to mutual funds)
Want to keep expense ratios and other investment-related costs low
Want to customize your portfolio without buying individual stocks, bonds, or commodities
How to Invest in Exchange Traded Funds
You can buy and sell ETFs through brokerage firms, including online brokers and robo-advisors.
Before investing in an ETF, answer these questions:
What market index does the fund track?
What are the fund's holdings and asset allocation?
How is it managed?
How long has it been around?
Does the diversification of the fund match my risk tolerance?
Do I understand how this ETF works?
Closing Thoughts
Exchange-traded funds are another excellent investment option to consider as part of your overall financial plan.
They allow you to customize your investments and diversify your portfolio.
They're different from other investments, like stocks and mutual funds. And it's essential to understand these differences.
But once you know the basics of ETFs, you can determine if they make sense for you!
Further Reading: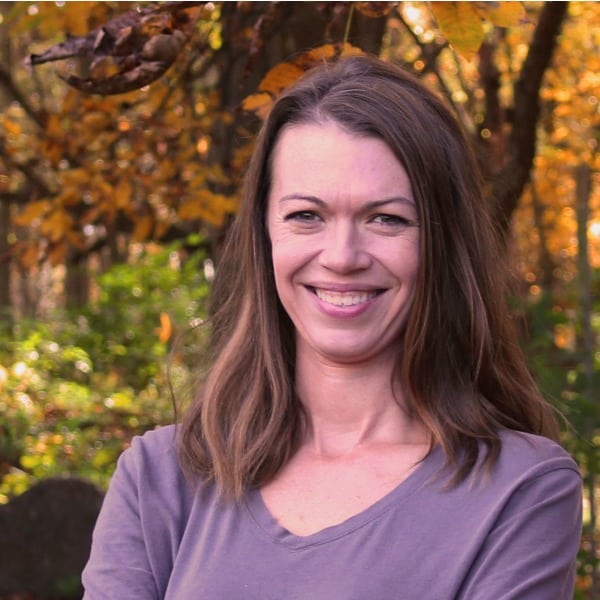 Article written by Amanda, a team member of Women Who Money and the founder and blogger behind Why We Money where she enjoys writing about happiness, values, and personal finances.