Best Robo Advisors for Socially Responsible Investing
(This page may contain affiliate links and we may earn fees from qualifying purchases at no additional cost to you. See our Disclosure for more info.)
Maybe it's because you have kids.
Perhaps it's because you only want to support companies inclusive in their hiring practices.
Maybe it's because you love Jesus.
Maybe it's because you're a humanist that understands our planet is not going to sustain life much longer at our current clip.
Whatever your reason for being interested in socially responsible investing (SRI), you should know the market is easier than ever to enter thanks to robo advisors.
What is Socially Responsible Investing?
Socially responsible investments should only include companies meeting ESG standards. The 'E' in ESG stands for 'Environmental.' Think issues such as climate change, renewable energy, and sustainability.
The 'S' is for social, which means the companies in these portfolios put an emphasis on diversity, don't violate the human rights of their labor force, and stay out of issues like mining blood diamonds.
Finally, the 'G' is for governance. These standards evaluate things like the management structure and how independent the company's board is.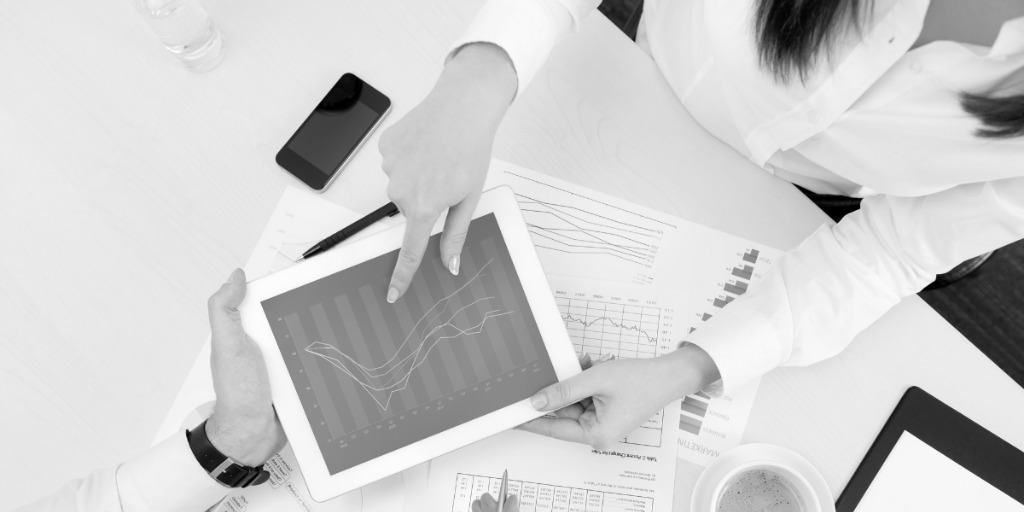 Arguments Against Socially Responsible Investing
Before you make any decision, you should expose yourself to both sides of the argument. Many investors—especially those who deal in index funds–don't like SRI.
If the idea behind index funds is to track the S&P, then eliminating certain companies participating in the S&P 500 by applying ESG standards messes with the equation.
Some people even blanket term the entire SRI field as active investing.
Even though you may end up a little less rich down the road, you might prefer that to unknowingly investing in companies utilizing slavery, encouraging genocide or dumping tons of carbon into the atmosphere.
And then there's the fact that when we look at the numbers, some SRI funds have outperformed the S&P 500 since 1990.
Of course, past returns do not predict future gains, but many people feel switching the investments they have control over to a (robo) advisor who had ESG standards in mind is important.
So here are some options you may want to consider.
Widest Breadth of SRI Options
The winner here is hands down Wealthsimple. When you invest in an SRI portfolio, all of your investments will actually be socially responsible.
Your portfolio can be held in a number of different types of investment vehicles, as well.
Management fees: First $5,000 managed free. $5,001-$100,000 managed for 0.5%. $100,000+ managed for 0.4%.
Minimum investment:$1
Accounts available: Traditional IRA, Roth IRA, SEP IRA, Trusts, Taxable Personal and Joint.
Most Affordable SRI Robo Advisor
Of all the full-fledged robo advisors offering SRI options, Betterment has the lowest fees.
You'll start out paying a management fee of 0.25%. Once your investments get up to $100,000, you do have the option to upgrade your service package, but you'll pay a 0.4% management fee.
Betterment's SRI options are not quite as broad as WealthSimple's. The part of your portfolio where you can replace traditional ETFs for SRI ETFs is US large cap stocks.
For all other categories, Betterment says they cannot find SRI options fitting the category, or that the existing SRI options come with fees too high for their user base.
Management fees: 0.25%
Minimum investment: No minimum
Accounts available: Traditional IRA, Roth IRA, SEP IRA, Trusts, Taxable Personal and Joint.
Most Unique SRI Online Investment Option
Aspiration takes a unique approach to SRI investing. It's difficult to say whether they are truly a robo advisor or not, as their two funds appear to be actively managed by humans rather than driven by an algorithm.
To some extent that's true of all SRI options as you use human judgment to establish ESG standards.
You can only purchase Aspiration funds if you have an Aspiration account.
Their Redwood fund is built for growth, while their Flagship fund is built for investing sustainability.
The investment options are limited, but there are no mandatory management fees as they operate on a pay-as-you-see-fit system.
Management fees: Pay-what-you-want
Minimum investment: $100
Accounts available: Traditional IRA, Taxable Personal.
Most Traditional SRI Robo Advisor
Last year, TIAA launched its robo advisory service. Likely because of its history of working with educators, this service includes a relatively diverse SRI portfolio option.
TIAA's management fees are toward the lower end when compared to their robo advisor competitors, but the initial investment is a bit higher at $5,000.
Management fees: 0.3%
Minimum investment: $5,000
Accounts available: Traditional IRA, Roth IRA, Taxable Personal.
Highest Fee SRI Robo Advisor
Empower also has an SRI portfolio option, though it looks very similar to Betterment's with only US Large Caps geared towards ESG standards.
Their service is a hybrid of traditional financial advisors and robo advisors.
Both Empower's minimum investment and fees are significantly higher than any of our other options.
Management fees: 0.89% until you hit $1M, then fees are reduced to 0.49%
Minimum investment: $100,000
Accounts available: Traditional IRA, Roth IRA, SEP IRA, Trusts, Taxable Personal and Joint.
Which is right for me?
That's a very personal question, and the answer will vary depending on your goals and what you want out of an SRI robo advisor.
If we're evaluating on SRI options only, you can get the same or more diverse options than the ones offered by Empower from almost every other robo advisor.
If you want your investments to be 100% SRI across investment classes, look at Wealthsimple, Aspiration, and TIAA.
Betterment is a worthy competitor, too. The point is that you have options, and if enough of us take action and actually make our investments socially responsible, we'll have even more of those options in the future.
Article written by:
Brynne Conroy is the creator of Femme Frugality. She also contributes to many personal finances publications both online and in print. Her book—The Feminist Financial Handbook—hit shelves last Fall. Here's our review of it.
Have a money question you'd like answered? Submit it here.