Is It Time to Hire Help for My Small Business?
(This page may contain affiliate links and we may earn fees from qualifying purchases at no additional cost to you. See our Disclosure for more info.)
You've been building your perfect business idea for years. And, now you're ready to finally make it happen. This is a super-exciting time of your life, but it's also extremely stressful.
There's a lot to do and, at some point, you will ask yourself: Is now the time for me to finally hire some help? And the answer to this question is not simple at all.
If you hire too early, you're putting your business at risk. Recruiting the wrong person may hurt your company on multiple levels.
On the other hand, if you don't hire an experienced team on time, you could miss out on the critical moment to grow your revenue and dominate the market.
So, let's discuss what hiring help actually means and how important it is to your small business.
Do You Want to Build a Team?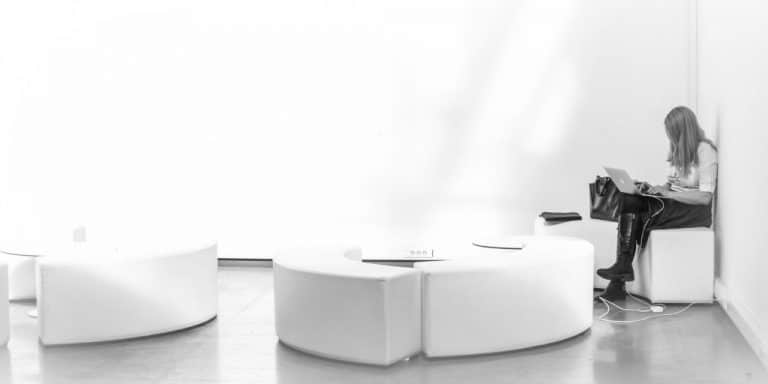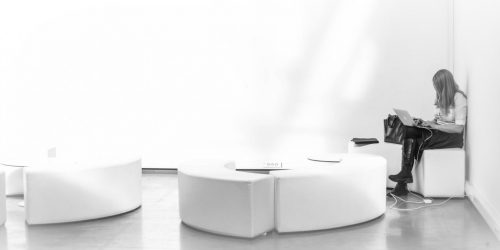 Hiring employees and working in a team is not for everyone. If you believe you can wear many hats and do your job on your own, then go ahead. That's definitely a bold move, but it's still possible.
The thing is, hiring helps lets you grow your revenue faster, expand your business, and boost its efficiency.
Most importantly, it will free you up, giving you more time to dedicate yourself to growing your business idea and doing those aspects of the job you're best suited for.
However, the hiring process can be extremely exhausting. Also, as your team grows, you will need to offer the right training opportunities and be able to manage a greater number of people effectively.
Not to mention the growing risks and the complexity of the job.
Does your Budget Allow You to Hire Talent?
The cost of hiring an employee isn't all about their salary. You need to take numerous additional factors into consideration, too.
Here are some of them:
Advertising agency fees
Third-party recruiter fees
Employee relocation costs
Payroll taxes
Workers' compensation
Health insurance
Retirement benefits
Sick leave
Vacation time
When translated into actual numbers, it seems that a business with an owner and just one employee faces an average employment cost of $56,770 per worker.
Hiring the wrong employee will indirectly affect your business's financial health.
The lack of productivity lost time to find and recruit their replacement, negative impact on client/customer satisfaction, and the lack of morale are just some factors that may cost you a lot.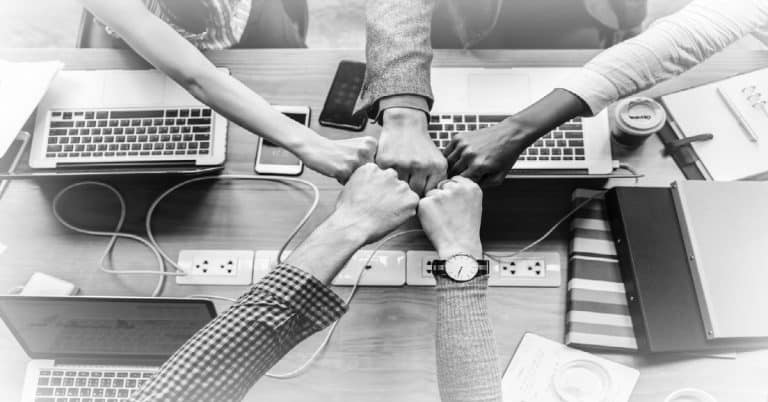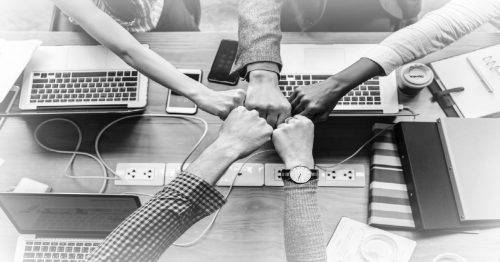 It all Depends on the Industry
When they take all these costs into consideration, many startups and small businesses come to the conclusion that hiring additional help doesn't pay off.
Still, this all depends on the industry you're entering.
For example, if you're opening a restaurant, hiring staff is a necessity.
Promoting your business, keeping the books, waiting tables, washing dishes, cleaning, as well as buying, delivering, and preparing food are all extremely time-consuming tasks, and you won't be able to do all of them on your own.
So, Where to Ask for Help?
If you're not sure whether to hire someone or not, just ask yourself how desperate you actually are. For example, if you're ready to hire the first candidate you come across, then the answer is obvious. You need help.
Turn to your business network to help you identify your need for help and potential candidates you can hire.
Here are a few options you should keep in mind:
Hire a full-stack employee. Choose those employees who can help you increase revenue, like HR specialists, digital marketers, growth hackers, customer support, developers, web designers.
If you're still not sure whether it's time to hire help, why don't you go with a contractor? This process requires less paperwork, and it's generally much simpler. You can create contracts for a month, six months, or a year. Just make sure you choose the right person that can really contribute to your company's bottom line.
Have a partner. Today, starting a business on your own is risky. So, why don't you team up with another solopreneur? Look for a co-founder with a similar vision, complementary skills, passion, levels of knowledge, honesty, and flexibility. Working with someone similar to you would help you come up with fresh business ideas and grow your business faster.
Contract with a temp agency. Even though you will have to pay them a fee for finding the employee for you (and it will cost you more than hiring an employee on your own), this is still a great option, as these agencies will deal with the employee's payroll taxes and benefits.
Using Third-Party Software to Automate your Business Processes
In this hyperconnected era of high-end tech solutions, small businesses are given numerous opportunities to improve their operations.
With project management tools (Basecamp, Trello, Asana) and collaboration tools (Slack, Skype for Business), managing your projects and employees has never been simpler.
Applicant tracking tools like Zoho Recruiting help you find the right candidate for your company, while HR management software helps you track your employees' progress over time.
There are also numerous accounting tools like FreshBooks, QuickBooks, and Odoo that help you get the most out of your financial management.
But this is not all. What if we told you that you can automate and orchestrate all your business operations, merging them together under one digital umbrella?
Of course, we're talking about integrated ERP software pieces. With tools like SAP Business One, you can manage every aspect of your business from one place and get full control over your business operations.
When Hiring Full-Time Employees, Don't Hire too Fast
When first starting out, you shouldn't hire help right away. You will first need to understand:
who you need to hire
what their duties would be
how they're going to complete their tasks
what the major obstacles they will face are
This is how you'll be able to set the right hiring criteria and avoid hiring someone that doesn't meet your expectations at all.
Here is what you should look for when assessing your candidates:
Their experience.

How long have they been in the industry?
Have they ever worked for companies similar to yours?
What are their requirements?
How responsive are they?
Over to You
If your budget allows you to hire help, don't be afraid to do so.
By surrounding yourself with the right people and automating your business processes, you will finally be able to focus on the big picture and work on those aspects of your job you really like.
Most importantly, you will give your business the opportunity to grow faster.
Article written by:
Emma Worden, a business manager from Sydney. She enjoys reading and writing on business topics and giving advice and tips through her texts. Emma frequently writes for BizzmarkBlog and can be found on Twitter EmmaRWorden