Are You Leaving Benefits on the Table?
(This page may contain affiliate links and we may earn fees from qualifying purchases at no additional cost to you. See our Disclosure for more info.)
Today we'd like to introduce you to Tawnya. She's a financially savvy special education teacher who's figured out how to grow her income through advanced education and hard work. She shares many more details and great financial tips to help you not leave money or benefits on the table.
If you'd like to be considered for an interview or to share your story, send us a note.
Inspiring Money Stories: Tawnya
Our questions are in bold italics, and Tawnya's responses follow.
1) Introduce Yourself to The WwM Readers.
Hello and thanks for having me!
My name is Tawnya, and I'm one half of the team at the personal finance blog Money Saved is Money Earned. I'm 31 and in my 5th year as an elementary special education teacher in Portland, Oregon.
Although I work in Portland, I live just outside the city in a suburb. I'm kind of a country girl. But when I was looking for a house, I knew I wanted to be closer to work and friends. I've found a happy medium living about 20 minutes outside downtown. I can still access all the city has to offer, but also be close to family and the outdoors.
I have always worked very hard to remain debt-free and save as much as possible. In fact, I've been accused of being old-at-heart, a tight-wad, frugal, and many other money-saver references, which I wear like a badge of honor.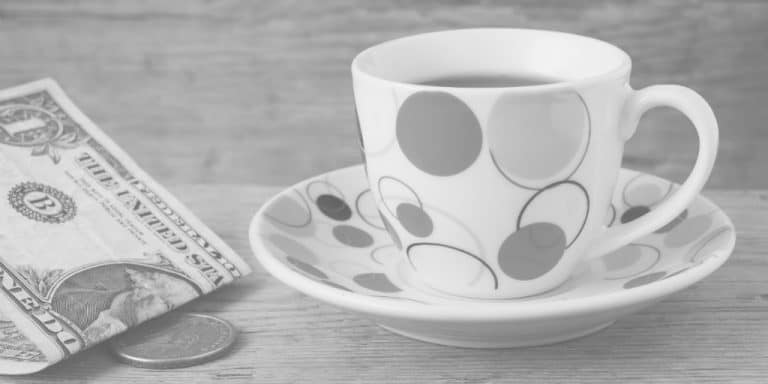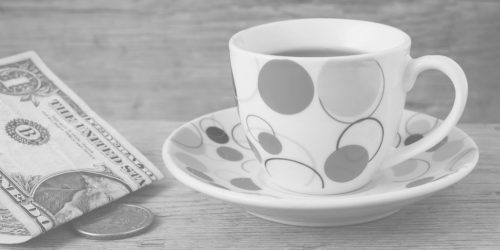 While I didn't know it growing up, these habits have helped me pay off debt and reach my financial goals quickly. I paid off my student loans within 2 years post-graduation. And paid my way through graduate school using savings and working full-time.
I then turned my attention to saving as much as I could for a down payment on a house. I bought it 2 ½ years ago. Other than my mortgage, my only debt is a 2007 truck I bought about a year ago to replace my old dog hauler (1993 Ford Explorer with 240,000 miles!).
2) Did your parents teach you about money as a child? Did your family's money situation influence you as an adult?
Yes and no. My parents and family situation definitely taught me some things about money. But I don't think they were intentionally doing it. It was more that I observed what was going on and decided I wanted to do things either differently or similarly.
My parents were always arguing about money. The family went through some money trouble when I was young. This taught me early on that money was a source of stress, and I knew I wanted to avoid that stress if possible.
However, the struggles of my parents also taught me the value of hard work, as both were able to pull themselves up and become very successful later on. In fact, my mom worked at a credit union and became one of the leaders over the years, while my dad went to work as a sanitation expert for breweries and dairies, and eventually ended up with a six-figure salary.
Their success also taught me not to spend your money as soon as you get it. And to always prepare for the unknown. My dad has fought against a typically debilitating disease for years. It finally caught up with him about 4 years ago. His income dropped drastically, and he was forced to retire.
Luckily, my parents saw the writing on the wall and prepared themselves for the drop in income by paying off debts as fast as possible. This experience really highlighted the importance of hoping for the best but preparing for the worst when it comes to finances.
While my parents taught me through action and observation what and what not to do, my grandparents actually TALKED to me about money my whole life. They grew up right after the Depression, and their outlook on finances is very different than most today.
My grandparents both came from poverty and built themselves up. They know what it's like to have nothing and the sacrifices it takes to pull yourself out of it. They taught me never to buy something unless you can pay for it, either outright or soon after purchase.
They hate credit cards and are suspicious of banks, and don't like owing money to anyone. My grandparents also taught me to get the maximum usage out of items and to always save for a rainy day.
In fact, my grandpa began giving me his loose change every day when I was in elementary school, and they saved it for me in a piggy bank at their house. By the time I was ready for graduate school, that piggy bank had grown to about $5,000, which I used to pay for my first term.
It was actually physically painful for me to spend that money, but they told me it was the right thing and I listened.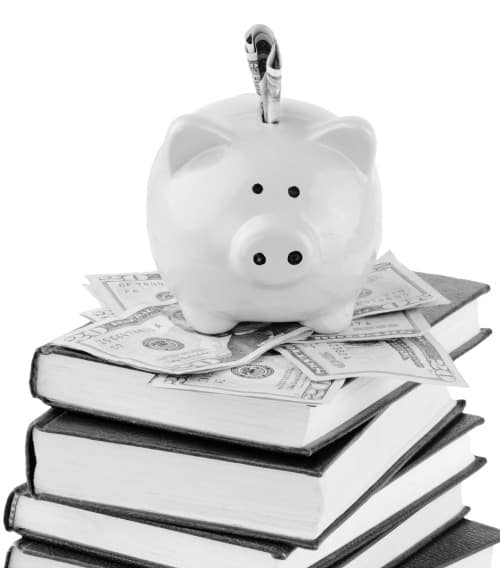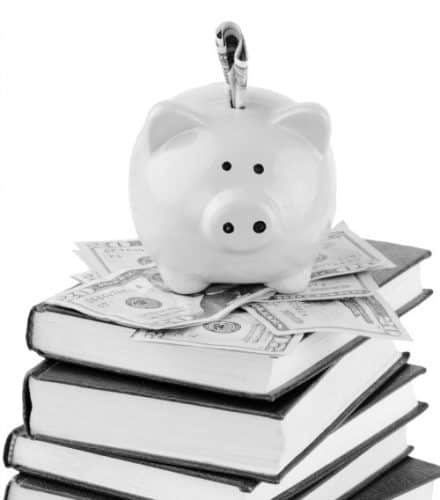 Aside from family influence, some of it was just my personality. I've never been caught up in wanting the newest and best things. Rather, I've always used what I already had than spend money on something new for the same purpose. A good example is my car.
My daily driver was given to me by my parents about 6 years ago. It now has 265,000 miles, and the paint is peeling, but it still runs fine, so I still drive it. I have also always been able to delay gratification. I've been called picky numerous times, but if it isn't the one I want there is no sense buying it.
Lastly, and this is a big one, I have always sought the advice of people older than myself. I am not one of those young people who "think they know it all." I know I don't, and so I always seek advice from someone who has been through it. Why bang your head against the wall when they can show you the open door?
So overall, I would say I've had family influence, both good and bad. But for some reason, I have a personality that enabled me to be more financially savvy naturally.
3) Describe your post-secondary education (if appropriate). What is your job or what are your career aspirations? Do you have a side hustle?
As I mentioned, I'm an elementary special education teacher. Specifically, I work with kids who have experienced trauma and are placed in residential treatment for therapeutic reasons. It's a tough job. But I love helping kids experience school success and hope that their experience in my classroom can help them get on the right track.
While teachers in the Portland area don't make much to start (although we have it better than a lot of other areas throughout the country), I have worked extremely hard to increase my income through taking continuing education courses.
The salary scale increases both by education level (graduate credits) and years of service, so I have targeted the area I can control (credits) to reach the top of the salary scale as quickly as possible.
As teachers, we're doing the same job whether we are at a Bachelors plus 0 or a Masters plus 45 (the top), so why not get paid thousands more to do the same job?
It's interesting because I never thought I'd be a teacher when I was younger. In fact, I wanted to be a psychologist. My undergraduate is in psychology (Oregon State University), but I happened to graduate right after the financial crisis, which really impacted my post-graduate opportunities.
There was no way I could pay for a graduate degree in psychology (30-40k a year), and I did not want to go into copious amounts of debt to do it, so I applied for programs where you are essentially paid to go.
In psychology, these are doctoral programs where you work for the university doing research in exchange for stipends and other things. These programs only admit 10 or so students a year, and with everyone going back to school after the crash, I just didn't have the experience to get in.
As a result, I was forced to get a job immediately after graduation. And I took whatever I could get. I ended up working for the facility I now teach at, but on the treatment side. It was a tough job that didn't pay well, but I got to see all sides of psychology. What spoke to me most was teaching.
I then decided to go back to school at Portland State University to get my Masters in special education, and I've been teaching ever since. I'm not sure if I will end my career as a teacher, but at this point, it's a good job that I love offering a fairly good salary and great benefits.
I think people often get stuck on salary and forget the benefits. I have healthcare, dental, and a great retirement plan. Those factors add at least 20k in benefits to my salary, so at this time, I'm very happy.
As for side hustles, I'm hoping to turn blogging into a good side hustle! I have had other part-time jobs, anywhere from coaching and tutoring to freelance writing, but I've given them up in order to pursue blogging. I'm fortunate to be in a position where I don't need to side hustle to pay my bills, but I'm hoping to eventually make an income from blogging.
4) Tell us about your income performance over time. What was the starting salary for your first job (range) and how did it grow from there? What tips do you have for others who want to grow their income?
My income has grown SIGNIFICANTLY from my first job. My first steady job was as a writing tutor at Oregon State University, where I believe I was paid minimum wage. I also worked at a resort during my breaks, also at minimum wage.
My first full-time job out of college was at the treatment facility, where I started at $10 an hour. And my final wage at that job (after 4 years) was $12.45 an hour.
My income jumped significantly when I began teaching. While it still wasn't high, it was a huge jump for me. I had been making around $25,000 a year, and I jumped to $35,800 my first year teaching. I took another big leap when I finished the Masters part of the program, up to about $46,000.
As I previously mentioned, I've worked to increase my income by taking continuing education courses, which puts me higher on the credits side of the pay scale. I plan on taking the final credits needed to reach the top of the scale this spring, and by next fall my salary will have almost doubled from where I started 5 years ago.
The biggest tip I have for people looking to grow their income is to invest in yourself and to work your butt off. Higher education, training, and skills acquisition will help you increase your income, often drastically. However, you also need to be willing to sacrifice your time and effort over a period of years to get where you want to go.
It's easier to just go to school/training and not work. Or to just work and not increase your skillset. But you'll make far more progress AND keep your finances on track if you do both.
Also, take advantage of the opportunities offered by your employer. Take teaching for example. All my graduate friends say they're burned out with school, and they just want to teach. Okay, but you're leaving thousands of dollars on the table every year for the same job by not taking continuing education courses.
Plus, the district pays for up to 6 credits a year. They will literally pay for you to make more money! Unfortunately, most people don't take full advantage of the benefits their employers offer.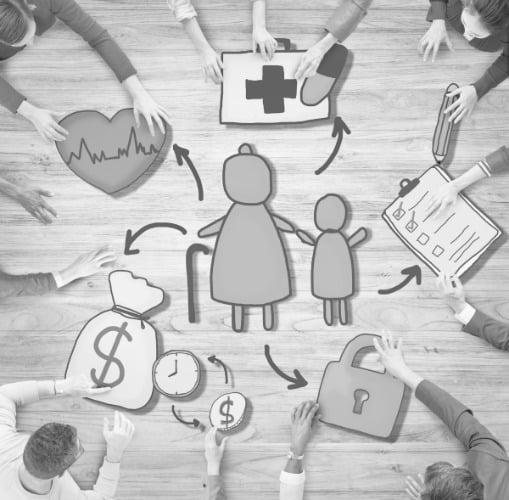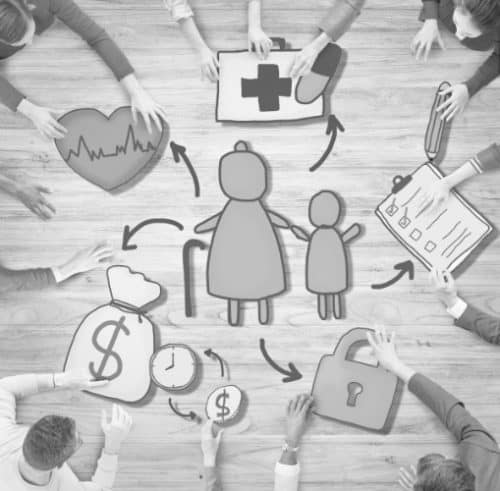 Lastly, I would say be humble about your income with side jobs. Rarely will you be able to make a super high hourly wage with side hustles, but they are still a great way to earn enough extra income to reach your goals faster.
5) What do you think is one of the most difficult money or career challenges for women?
I think the biggest money/career challenge for women is the decision every woman has to make between balancing their career aspirations and family. While women are becoming major players in all career fields, they are still pressured to get married and have kids.
No matter how you slice it or what type of family dynamic you have, women are the ones who must carry and have children. Then, once a child is born women have to decide whether to continue their career or stay home, or some combination of both.
It seems like it's still very difficult to both have children and a career to the fullest extent. Because at some point the career is held back somewhat by the children. I am single now and have no children. But even that can be a barrier because someone who does not or chooses not to have children is seen as strange.
I would like to have children if I find the right person, but I am not going to sacrifice my career and aspirations just to have children. Unfortunately, women often have to choose which is most important to them, kids or career. They also often have to lower their standards if they want children and a family.
It's a dilemma that men simply don't have to deal with.
6) Did you have a big "aha" moment related to your finances? What's one money mistake have you made that others can learn from?
My biggest "aha" moment actually came years after I'd done it. I moved out of the dorms starting my second year of undergraduate. As a result, I had about $1,500 left over every term from my student loans.
I would get a check for this amount, and without really thinking about it would put it right back on the loan. While I didn't know it at the time, this habit saved me around $15,000 in student loan debt after graduation, both in money I didn't spend and in interest.
Even a small amount of time and money can make a huge difference in investments. I'm sorry I didn't start this plan 5 years ago when I started teaching.
Like so many people, I was focused on paying debts and saving for my goals, and every penny counted. However, I could have started with $10 a month. Which would have turned into a nice little nest egg by now ($600 put in plus interest earned). So the moral of the story is to start investing NOW, even if it's only $1 a month.
7) What tools, apps, or programs do you use to keep track of your finances? What money "hacks" do you use that might interest our readers?
I don't really use any tools or apps to keep track of my finances, although I probably should. I have always been pretty good at managing my duties in my head, and I check things a lot. At least once a week I will log into my checking/savings account and take a look at where I stand.
I'll also log into all my credit card accounts and take stock of things, make payments, etc. A lot of my bills are set to automatic payments, so I don't need to check those as often (although I still do about once a month).
As for money hacks, the main thing I would say is to pay over the minimum payment amount on every debt you have. For credit cards, pay them off every month, and they can be a really helpful financial tool.
For larger debts, pay over the minimum balance, and you'll see the debt evaporate. This is because you're saving a boatload of interest. As the balance gets smaller, so does the interest. You'll see the biggest savings with really large loans, like a mortgage. Paying an extra $100 a month will save you 30k or more in interest and shave off 5 or more years over the life of a 30-year mortgage.
8) What does your work-life balance look like? What do you do to stay healthy?
I've always had side hustles along with a full-time job, so my work-life balance can be pretty hectic. Luckily, I have a high drive and am good at managing my time. Being a teacher, I also have breaks where I can focus more on my side hustles and do things to help me stay healthy.
I try to work out at least 3 times a week in my home, take my dogs for walks, and take trips every couple months (even if it's just to the beach). I also try to spend time with friends at least once a week. However, I think the biggest thing is knowing when you need to recharge and being okay with prioritizing yourself over other things.
For example, there are days I come home exhausted and take a nap. Even if I had other plans or things I needed to do. I will put off things that are not as critical in order to keep my body and mind functioning.
9) Most important piece of advice/How would you like to help a good friend who struggles with money?
My most important piece of advice to people struggling with money is to drop the excuses. I understand there are barriers and situations beyond your control that make things harder/easier for you. These are not fair, but you can either let these things help you make excuses for why you aren't achieving your goals, or you can make changes and do the best you can.
Money doesn't solve money problems because people struggle with money as a result of their habits. You are in control of yourself and responsible for making yourself better. No one will do it for you, although people are often willing to help you.
So if you're having money problems, stop making excuses and instead make changes. Grow your income and control your spending.
10) Is there anything else you'd like to share with our Women who Money readers?
I would just really encourage people to let go of image and status, and what other people think of you. These factors significantly contribute to money habits and issues. It's tough because our society is based on consumerism and marketing is constantly in our face telling us we NEED to have these things.
If you can let go of a lot of the emotional aspects of image and status, you'll find you can more easily manage your money and find satisfaction with yourself and your finances.
The Women Who Money Team's Key Takeaways from Tawnya's Interview:
Important money lessons – good and bad – are learned from the actions of others; be careful what you're teaching
Hard work and hustle pay off, even at a low hourly rate
Invest in yourself through continuing education to increase your income
Investigate and use your employee benefits, so you don't leave money on the table
Don't spend all your student loan money if you don't have to and start paying back the loans quickly
Begin investing as soon as you start earning money, even just $10 a month
Excuses are just excuses, start making changes instead
Thanks for sharing, Tawnya! All the best to you as you continue your educational, career, and blogging pursuits.
Any questions for Tawnya, please drop them in the comment section below.
If you'd like to be considered for an interview or know someone else we should connect with, please send us a note.