Advanced Degree: Questions to consider before pursuing
(This page may contain affiliate links and we may earn fees from qualifying purchases at no additional cost to you. See our Disclosure for more info.)
Whether you are finishing up your undergraduate coursework or you have several years of work experience on your resume, earning an advanced degree such as an MBA or a Ph.D. might be on your radar.
These oft-buzzed-about programs carry a considerable amount of prestige with them, and rightly so.
Some of the most discussed programs are from big-name schools. In addition to having an intense application process and rigorous curriculum, these programs also come with hefty price tags and equally strenuous time commitments.
If you are contemplating earning a master's degree or your Ph.D., here are some of the hard questions to ask yourself before filling out those applications.
Also Read: Setting Up Your Financial Life After College
Questions to Ask Yourself about MS or Ph.D. Programs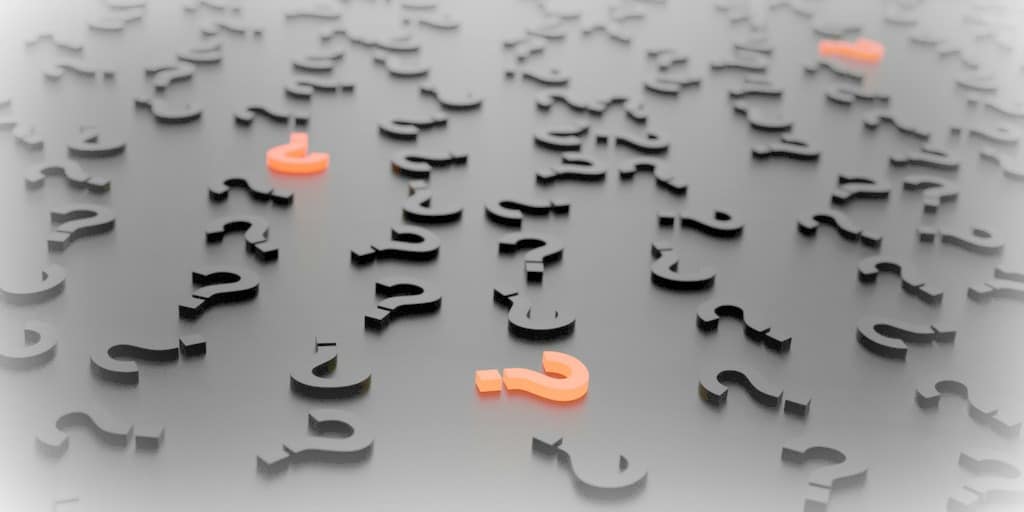 1. Why am I considering earning an advanced degree?
It is essential you understand why you are pursuing an advanced degree. Coming from a family of graduate degree holders is not reason enough. Neither is the fact most of your undergraduate classmates went that route.
Earning an advanced degree is a huge commitment that can be incredibly taxing.
Having a valid purpose, passion, and curiosity for your field is necessary to endure the process. Be honest with yourself about the reasons why you are contemplating this degree.
2. How does this degree fit in with my career plans?
Don't just consider your coworkers; consider the higher-ups. Think about where you envision yourself in five years' time. Whatever the field, whatever the position, do those individuals hold MS degrees or Ph.D.s?
If the answer is yes, ask yourself if it is a prerequisite to the position or if other trajectories could get you there. Additionally, you will want to consider what happens if you do not pursue an advanced degree.
Would your salary stall? Would you limit your career options? If the answer is not a definitive yes to both of these questions, an MS or Ph.D. may not be essential.
3. Can I devote the requisite amount of time?
MS programs can take up to two years of full-time work to complete. You may be able to achieve your coursework part-time, but how will it affect your career plans?
Your degree could take twice the amount of time you initially considered if you don't go full-time.
Obtaining a Ph.D. takes considerably longer. Though it does vary somewhat based on the field you pursue, most Ph.D. students take over 8 years to complete their programs. In many cases, these degrees require full-time commitments too.
Thinking about your current time commitments not just for work but to friends and family also will provide a helpful lens when determining if earning an advanced degree is right for you.
Suggested Reading: Is A Work Sabbatical Right For You?
4. How will I cover the financial cost of an advanced degree?
Many MS programs like an MBA cost between $50,000 and $100,000. Depending on your area of study, Ph.D. program costs can vary widely. Some programs come with funding, requiring students only to pay a small part. Other programs cost $10,000-$40,000 per year.
Fellowships, scholarships, assistantships, 529 plans, and student loans are some of the ways that people cover the cost of business schools and doctoral programs.
All of these questions are worth considering. It is also imperative you consider the financial perspective upon graduation. Compare the cost of the program with the salary you anticipate to earn after graduation.
Where is the break-even point? Are you in a position where you can wait that long?
5. What does my family think about this decision?
Both MS and Ph.D. programs require an incredible amount of sacrifice. As a result, it is essential to consider your family's perspective as well. Most candidates attribute at least part of their success to the strength of their support networks.
If you are single, what do your family and friends think about your idea of earning an advanced degree?
If you are married or have a significant other, are they in a position to support you mentally, emotionally, and financially?
Will it affect your children?
Is your family at a place in their lives where other commitments and constraints will pull you in competing directions?
What if My Job Requires Me Earning a Master's Degree?
There are some careers where you must have an MS degree to get a job, or promotion and others require it for licensure or certification within a specified period after getting hired.
Examples of these careers include social workers, mental health counselors, librarians, and teachers in some states.
The question of whether to earn an advanced degree may be answered for you in these careers, but how you go about getting that degree may include some options. Here are important questions to consider if your advanced degree is required.
If the MS isn't a prerequisite for being hired, but still required within a specific time frame, should you go right from undergraduate school to graduate school without working in between?
Is there an online program you could do while working that your employer will approve of?
Will your employer pay for the coursework or reimburse you?
Will the advanced degree increase your salary?
Alternatives to MS or Ph.D. Programs
In today's digital age, the amount of information you have access to is both impressive and overwhelming. If you know where to look, there are some viable alternatives to advanced degrees like MBA or Ph.D. programs that are either a few clicks away or right in your own community.
Coding
If coding seems like a foreign language to you, you're on the right track. In today's business world, understanding code speaks volumes. Virtually every business boasts a website, e-commerce shop, blog, and mobile application components.
What does all of that technology have in common? It uses coding to operate. Even if you are not looking to work on the technical side of a business, having a basic knowledge of coding can be very advantageous.
Most community colleges now offer coding programs, but there are plenty of affordable and free options online, like Codeacademy, Khan Academy, and other sites.
Foreign Language
Speaking of languages, mastering a foreign language is an excellent use of time and resources. While English is spoken around the globe, many companies have multilingual staff, business partners, and customers.
Not only does it make sense to learn another language, but it can also be incredibly affordable, and profitable.
With tools like Duolingo and podcasts like The Actual Fluency Podcast, practicing a language can become part of your daily routine. When you think about the cost of a $100,000 MBA program, that's a whole lot of time spent traveling abroad testing out your new skills.
MiM
A Masters in Management (MiM) program is becoming a popular alternative, especially for an MBA. These programs usually cost a fraction of what an MBA does and can be completed in less than a year. Additionally, the curriculum is very robust.
Most MiM programs require students to complete coursework in finance, accounting, communications, statistics, and even project management.
Because most MiM programs value work experience, students can complete the programs part-time while still working and are often required to complete a consulting project as the culmination of their experience.
Final Thoughts on Earning an Advanced Degree
There is no universal answer to whether or not an advanced degree or a Ph.D. is a smart decision unless it is a requirement for your career path. But it's undeniable that these programs require serious financial and time commitments.
Individuals who earn a master's degree or a Ph.D. can also reap many benefits. However, it is important to consider questions about purpose, career plans, time commitments, financial requirements, and family before heading down an advanced degree career path.
Article written by Penny