Make Your Money Work Hard, So You Don't Have To
(This page may contain affiliate links and we may earn fees from qualifying purchases at no additional cost to you. See our Disclosure for more info.)
Why invest more than the men in your life
Studies have shown that in 2021, women still make just 82 cents for each dollar that men make. The fact that the wage gap has yet to be bridged is just one more reason why women need to be investing more than men.
According to the same survey, almost 75% of men invest in the stock market while only 51% of women invest.
The reality is that in order for women to prepare for the future and make sure they're well taken care of, they need to put their money to work.
The higher the returns from investments, the less you need to scrimp, save and work overtime. 
You can work less if your money works harder.
Women can take care of themselves, yet…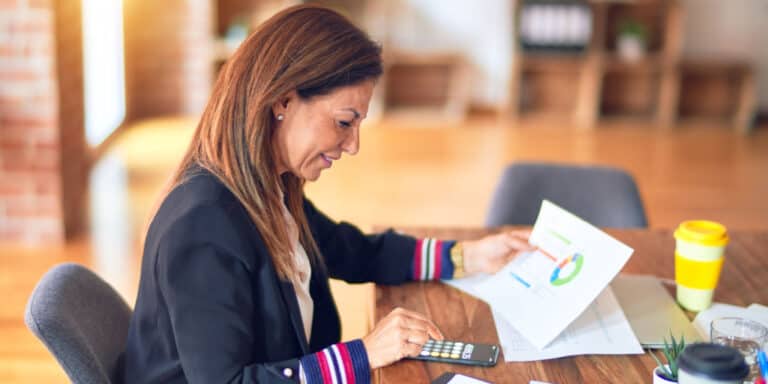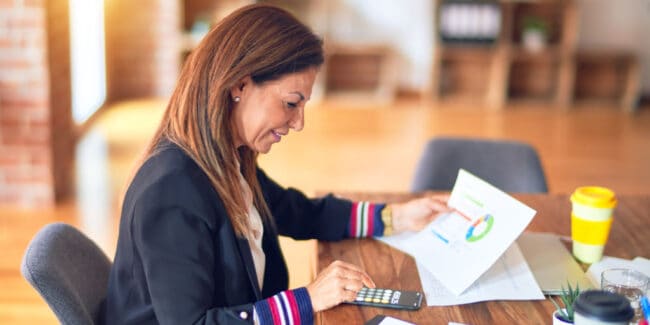 The fact of the matter is that most women take care of everyone else in their lives before taking care of themselves.
While it's in our nature to take care of other people, we should first focus on taking care of ourselves, including taking care of our money.
One of the best ways to ensure we're taken care of now (and later in life) is by investing. 
Just like the announcement you hear every time you fly on a plane, put your oxygen mask on before helping others; the same goes for women and their money.
Women need to make sure they're on solid financial ground before taking care of everyone else.
One of the best ways to make sure your money is taken care of and working hard for you is by investing in the stock market.
3 Reasons for Women to Invest More than Men
There's more than one reason why women need to be investing to close financial gaps. Here are a few:
1) Women are better investors than men.
In a study by Fidelity Investments, women-owned portfolios out-performed the men's by almost .5% per year.
Yet, in the same study, only 9% of women surveyed believe they're better investors than their male counterparts. This shows that women don't realize they're actually good at investing.
Women are methodical in their planning, tend to take on less risk than men (although some risk is essential), and are patient investors.
This is a winning combination as far as investing is concerned.
Even if you don't feel that you know everything there is to know about investing, feel confident in the fact that you're statistically already a better investor than the guy next door.
2) Real estate can be a great investment. Yet, with a higher price point, it can be more challenging to get into than the stock market.
According to a survey by money crashers, women are more likely to invest in real estate than men. With a higher price point, real estate may not be an option for some women.
For those with smaller amounts to invest, saving for a large purchase like real estate might seem like an impossible task.
Yet, investments don't have to be mutually exclusive. Investing in the stock market can be a great way to save for future financial goals, such as a downpayment on an investment property.
With interest rates being extremely low these days, traditional savings does not make the most of your money and doesn't come anywhere close to the return from investing in the market most years.
You don't have to be in one investment forever, either.
A strategy of investing in the stock market in conjunction with long-term real estate investing can be highly profitable. 
3) Women tend to live longer than men and need more money for future expenses. Prepare for it now. (This includes learning where your money is and how to invest it.)
On average, women live 5 years longer than men. This means that there's a good chance that if you're married to a man of similar age – you may outlive him.
There's also a high probability you're going to be the primary person responsible for your money at some point in life, even if you don't have that role now.
In many relationships, men assume the task of being in charge of the money, including investments. In reality, if women live longer than men, they end up being the primary person in charge of the household finances.
If that happens, excuses such as "my husband has it taken care of" will be obsolete.
Rather than experience a steep learning curve when tragedy strikes, it's best to get saving and investing experience early in life, so you can confidently manage your retirement accounts later.
If your husband or partner is the primary person managing the money, this might be a good time to re-think that arrangement.
Don't know much about investing? Get educated about the market and different investment types.
If you're already involved with your family investing plan, learn about additional alternative investments and advanced concepts, seek out experts, and ask tons of questions.
Start now, keep going
Given the life expectancy statistics, start to think about what you will need for retirement.
Will you need two incomes to prepare for the retirement lifestyle you want? Are you currently saving enough?
Investing in the stock market is a great way to leverage savings. The return from the S&P 500 was 18% last year, and that's just one year. Though returns may not be as high as 18% each year in the future, imagine the compound interest over the next few years alone!
The key to stock market investing is to invest early, often, and on auto-pilot.
Even if you can only invest a small amount each month, you're taking advantage of consistent investing. Just like exercise, consistency is one of the most essential elements of investing.
While you're getting excited about investing, make sure you put your contributions on auto-pilot.
Contribute every month. If you have direct deposit with your employer, find out if you can deposit a portion of your paycheck directly to your brokerage account.
Once a month, check your brokerage account to ensure you've invested all of those hard-earned funds. Make every cent work for you.
And if this sounds exhausting, break it down into small steps.
Open your account in one week.
Add the account information to your direct deposit the next.
Research mutual funds and ETFs the following week.
Pick one or two tasks each week to complete. Keep moving forward.
Closing Thoughts
These are just a few reasons why women should be investing more than men.
By building an investment portfolio, women can make sure that their money works for them, rather than sitting in a savings account, gathering dust.
Next: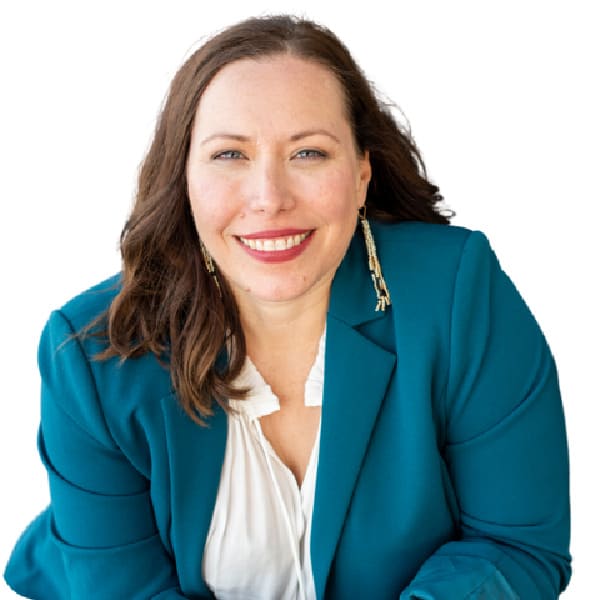 Article written by guest contributor Victoria Sexton, a financial coach, bestselling author, the founder of Align Wealth Coaching, and host of The Don't Play With Trash podcast. After spending years of working in finance and still not feeling confident about her money, she discovered her own secret sauce, combing a money mindset with a straightforward personal finance system. Now she teaches that same system to her clients. You can find out more about her by going to victoriasexton.com