How do I Save Money on Child Care Expenses?
(This page may contain affiliate links and we may earn fees from qualifying purchases at no additional cost to you. See our Disclosure for more info.)
As women, we know children are a blessing. We relished the anticipation of all the cooing and codling of our sweet new bundle of joy.
We tried not to stress about the exorbitant costs associated with hiring someone to care for him or her once we returned to work.
After getting over the sticker shock, we're left wondering if there's a way to save money on child care expenses?
If you've ever had to grapple with the price of childcare, you know it can amount to an overwhelming expense.
Taking a staggering chunk out of your paycheck, the child care costs across the country are rising. Some high enough to rival in-state college tuition costs.
The idea that daycare costs more than college is astounding. For example, in Michigan, the annual cost of childcare is $18,416 while the average in-state college tuition is $13,988 — a difference of over $4,000 a year.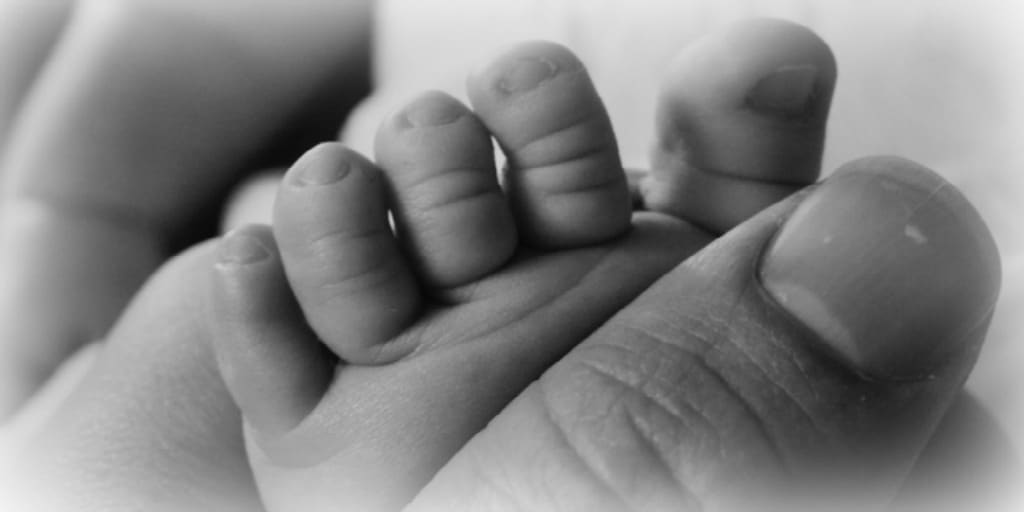 What's more, most parents are juggling childcare costs with saving for retirement and paying student loans, which makes it tough to make ends meet.
Though it can seem impossible, follow these money-saving tips to reduce the impact child care has on your financial health.
Analyzing Your Child Care Needs
Before you vow to quit your job and live off the grid in a desperate attempt to save money on child care, take a hard look at what your daycare needs are.
Generally, you can expect to pay more for infant care versus care for a toddler or elementary-age child.
When considering child care needs, here are some questions to consider.
What type of daycare do I need? Whether you prefer a daycare center or a private in-home daycare, this decision will influence your costs. Typically, daycare centers are higher priced, but they often offer more activities and educational programs. If you use a drop-in center, expect to pay more per hour. Though that arrangement might work best if you have part-time or occasional daycare needs.
How convenient is the location? If you work and live in the same town your child attends school in, selecting a location for daycare is easy. But if you work in a different city, you may end up going out of your way to drop off and pick up your kids. You'll also need to consider how convenient it is for you to stop in on your lunch break or pick up your child if they're sick.
What scope of care do I desire? Finding childcare offering meals for your child while they're there is a huge time saver on busy weekday mornings. But while that gives you one less thing to worry about, it usually costs more. Additionally, educational, preschool and developmental programs demand a higher cost, too.
What do other parents do? Asking around to see where other parents, friends, and family take their children can help ease your mind when it comes to picking the right option for childcare. After all, you don't want just any daycare — you want one highly recommended. And securing a spot in a facility that comes highly recommended may cost you more.
Finding Ways to Cut Child Care Expenses
After analyzing the costs of your childcare needs, you need to create a budget.
Looking at your overall spending to see where you can cut back to help mitigate the financial impact will go a long way in helping you balance the cost of daycare.
When considering expenses, in addition to regular daycare costs for working moms, something as simple as a Saturday night date can get pricey when you include the price of paying a babysitter for three or four hours. But there is hope. Read on.
Seven Tactics to Save Money on Childcare Costs
Shop around and look beyond traditional daycare centers. In-home child care providers often have lower fees and pricing because they have lower operating costs. Consider community centers and schools offering childcare services and familiarize yourself with all the options to compare pricing.
Enlisting the help of other moms and trading babysitting or daycare services can save you a ton on childcare costs. Join (or create) a babysitting cooperative with a group of moms you've bonded with and grown to trust. The website Sit4Sit.com is a great free resource to automatically track and manage the number of hours you each invest.
In addition to recruiting other moms, ask family members if they're able to watch your child one or more days a week. Grandparents will usually do this for free. But it's also a great job for a teen or college student to make some extra money.
Some centers add-on fees, like a meal plan and late pickup charges, that can make it more expensive. Ask if you can provide your own food or opt out of field trips to save money. Plus, if you have more than one child who needs care, facilities often offer a reduced rate for a second and third child.
Ask your employer about a flexible spending account (FSA), which are sometimes part of an employee benefits package, to help offset costs. With an FSA, you can take up to $5,000 out of your pre-tax income to set aside for child care costs. This money goes into an account, and you're able to use it to reimburse yourself daycare costs. Using a flexible spending account requires careful planning of child care expenses because if you don't use it before the end of the year, you lose the money in the account.
Working remotely from the comfort of your home can help to reduce overall child care expenses, too. Many employers are allowing their staff to work from home, or you can branch out on your own and try working as a freelancer for even more control over your schedule.
Switching to part-time employment from full-time might be a valid option, too. It might make more sense from a financial perspective. Especially if you consider the cost-savings from reducing child care expenses from working part-time versus full-time.
Final Thoughts on Cutting Childcare Costs
Even in places with a lower cost of living, childcare expenses take a large portion of your income.
As a working woman, saving on daycare costs is just one piece of the puzzle you're called to juggle amongst a myriad of other priorities.
Even so, it's worth working with your partner to find the right balance if you choose to work outside the home. And remember, as your kids grow older, your child care expenses will require a smaller portion of your budget.
Rest assured, the money you save on childcare will likely be needed somewhere else — like piano lessons or driver's training. But that's a story for another time.
Article written by:
Amy Beardsley, a Freelance Writer, and Professional Ghostwriter, whose work has appeared in dozens of financial planning and real estate blogs and magazines. In addition to writing articles, Amy has ghostwritten content for hundreds of social media profiles. Follow Amy on her website or Twitter.