Is Working Remotely (required or not) Best for You?
(This page may contain affiliate links and we may earn fees from qualifying purchases at no additional cost to you. See our Disclosure for more info.)
We've been in the middle of a huge, nationwide experiment with remote working. Many non-essential workers were asked to work from home.
Even some doctors were diagnosing patients remotely, using new high-speed video chat services.
Employees who've not previously been allowed to work remotely got the opportunity in the interest of public safety.
Undoubtedly, this massive experiment in remote working will encourage employers to allow more employees to work from home after it's safe to return to the office.
What does this mean for you?
If you've been considering working remotely permanently, now is a great time to weigh the pros and cons, decide if it's a good fit for your personality, and show your boss it's doable.
Making it Work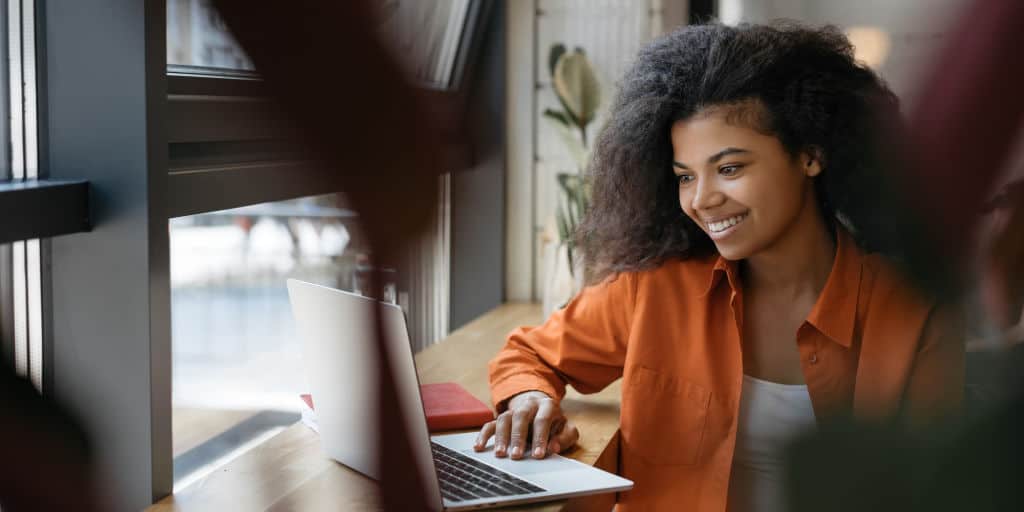 The SHRM, or Society for Human Resources Management, reports that as of 2019, 69% of organizations allowed remote work of some form.
Contrast that with a decade ago, when only 9.5% of employees worked remotely.
GetApp reports that 78% of remote workers surveyed work remotely some of the time, 58% work remotely at least once a month, and 36% work remotely at least once per week.
While most remote workers are in the office at least periodically, there's a wide range of remote work arrangements.
The Setup
First, there is the traditional full-time remote position, where 80-100% of a worker's job happens remotely.
You may travel into the office once per week, month, or quarter, to check in. Otherwise, you connect with your team via video conference and emails.
Second, there's the hybrid remote position where you spend anywhere from 10-80% of your time working remotely and the rest in a traditional office setting.
You may spend three or four days at the office, and one or two at home. Or, you may only work remotely once a month or so, when you need to.
The benefit of this hybrid approach is that it allows you to have face time with your colleagues and boss, while also giving you the flexibility of being remote.
Next, you've got the worker who has remote side gigs. You may have a traditional nine-to-five position, but you take on extra jobs that you can complete remotely, like translating, technical writing, teaching online English classes, or graphic design.
The advantage of this set-up is that you can work remotely from home during evenings or weekends. And have the flexibility of managing your side gig when it's convenient for you.
Technology
Remote work has become so popular these days in part because of better technology.
Over the past decade, home internet connections have become much faster with the advent of services like Fiber, there's better video conferencing software, and cloud-based storage is now ubiquitous.
Many of the security and logistics concerns have been taken away with these technologies.
Also, many remote workers report being happier than on-site employees, with better home-life balance and less stress. Employers know that offering even part-time remote options is good for business.
Remote working sounds like a no-brainer, right?
Not so fast. Working remotely will completely change your work environment and your life.
While many of those changes are positive, you'll also want to consider the impact remote work can have on your family, your work, and even your mental health.
Pros of Working Remotely
The benefits of a remote work position include:
1. Flexibility
Working from home usually allows more flexibility for scheduling.
Sure, you may have a conference call at 8 am, but after that, you'll have time to take a walk, throw in a load of laundry, or even take an extended lunch with an old friend.
You can easily "head back to the office" after dinner to finish up your work too.
Additionally, if you have a reliable internet connection, you could hypothetically work remotely from anywhere–your house, a beach rental, or Acapulco.
While work and travel aren't always feasible, the flexibility of some remote work options definitely allows you to change up your schedule as needed.
2. Save $$$
You'll save in many different categories if you work remotely. When you work from home, you can eliminate arguably one of the worst parts of the job, the commute.
You'll save hundreds or thousands per year in gas and maintenance costs, and wear on your car. If you typically have to pay to park or for the use of public transportation, that money is back in your pocket when you work remotely.
It's no wonder 78% of employees reported they would take a pay cut in order to work remotely (20% would take a cut of 10% of pay or more).
Not only do you save on commuting costs, but you also avoid the time of commuting, leaving more time in your day for you, period.
Plus, you can save on clothes, lunches, coffee, and dry cleaning costs.
FlexJobs estimates you can expect savings of more than $4,000 per year by working from home. And that's not counting the added time savings from eliminating your commute!
3. Get More Done
It's no secret that many remote workers feel more productive than in-office employees.
When it's just you, you can stay focused on the task at hand and get a lot more accomplished.
You can set up your workspace exactly as you'd like and you'll virtually eliminate the interruptions from a traditional office space.
Plus, you won't be embroiled in any nasty office politics.
4. Less Stress
Eliminating a daily commute could be one of the big reasons remote workers tend to feel less stress than on-site workers.
If the weather is bad, you don't have to navigate through rain or snowstorms to get to work, either.
The flexibility of a remote work arrangement allows you to manage your schedule for appointments during the day. You can drop in on an elderly family member, or otherwise take care of personal and family obligations, without having to take time off work.
Additional Reading: Should I Quit My Job If It Stresses Me Out?
Cons of Working Remotely
There are many advantages to working remotely. But we can't forget there are also downsides to your home also becoming your place of work.
1. It's Hard to Stop
One of the biggest pros of working from home is also one of its biggest cons.
While working from home offers more schedule flexibility, it's also possible to end up working more than you did in the office.
It may be more tempting than ever to keep working well after the traditional day is over. And putting boundaries between your work and home time can be difficult.
Most remote employees recommend a dedicated office space that stays closed when you're not working to combat this issue.
2. Isolation
One thing that could be challenging when you work from home is social isolation.
While you may be on video conferences all day with colleagues, it's hard to reproduce the casual run-ins at the coffee machine. Or the ability to catch up with a work friend in the cafeteria. This is especially important to consider if you're a social, extroverted person.
How will you make time for social gatherings when you work from home?
If you know you need more social interaction than other people, you'll need to work extra hard to ensure your social needs are met. Or you might just find yourself getting depressed or withdrawn from the isolation.
3. Communication
Another difficult part of working from home can be the lag time with decision-making.
In an office, you could pop over to a colleague's cubicle or office to get her opinion. At home, you'll have to send an email or schedule a call, then wait for an answer.
You may feel the temptation to bypass getting a colleagues' input, but that could be a big mistake.
A significant adjustment to working remotely will be getting used to a slower decision-making process.
4. Effects on Your Family
Some people think that if you have young kids, you can arrange your remote work schedule to eliminate daycare. The truth is, that's unrealistic.
Working remotely still means working and being available for conference and video calls. So in most remote positions, you'll still need full-time reliable childcare.
However, it won't be as difficult to work and take care of your child if he gets sick or runs a fever. If you need to pick her up early or modify childcare arrangements, the flexibility of a remote job will make that easier to manage.
This, and the ability to be flexible in other areas of life, is undoubtedly why remote workers overwhelmingly report a better work/life balance than their on-site counterparts.
However, research has shown that remote workers tend to work an average of 4 hours more per week than on-site employees.
This can create an inability to truly disconnect from your job and be present with your family. That's why it's important to set up boundaries around where and when you work in your home, so when work time is over, it's easier to disconnect.
Remote Positions that Work
While some positions are naturally more suited to remote work, workers from industries across the board are experimenting with work-from-home arrangements including virtual appointments.
According to OwlLabs, remote employees tend to have positions in management and be paid more than full-time on-site workers.
They report that as of 2019, 17% of remote workers were in Customer Support, 16% were in Facilities/Operations/IT, 7% were in the Legal/Finance departments, 7% were in HR, and 3% were in Education.
Almost 25% of remote workers earn six figures or more, compared to just 7% of on-site employees.
This is probably because more remote workers are in positions of senior leadership, working as VPs and chief executives.
If companies offer employees the ability to work remotely, they're likely to attract and keep better talent. Especially if their headquarters are in a less-than-ideal spot.
Weight the Pros & Cons of Working Remotely, Before Deciding
While some positions, such as writing, analysis, or other independent tasks that require deep thinking and concentration, are naturally more suited to remote work, others like recruiting or medical care, lend themselves to in-person meetings.
However, with the onset of Covid-19, even previously "in-person" jobs are being tested in the remote sphere.
That's good news for the future of remote work in those industries, as we practice conducting Algebra classes and ADHD exams remotely.
Time will tell whether we adopt more work-from-home options in these industries, but there's a good chance you'll have more opportunities to work remotely than ever before.
Weigh the pros and the cons of working remotely, before you decide to pitch your boss on the idea, create an amazing home office, or quit to freelance.
While the benefits can be wonderful for some, it doesn't work well for everyone.
Next: Multiple Part-Time Jobs vs 1 Full-Time Position